printer friendly version
Integrated campus security
February 2019 Education (Industry), CCTV, Surveillance & Remote Monitoring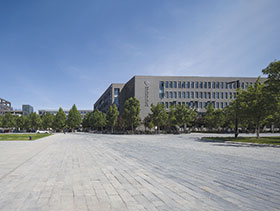 While school and university campuses should provide a safe and collaborative environment for learning and excellence, they have regrettably also become targets for violent crime. On a global scale these institutions face the threat of abductions, shootings, vandalism and even bomb threats. Closer to home, the impact of mass protest action in recent years has threatened the safety and security of thousands of students and educators across the country.
According to Gus Brecher, managing director of Cathexis Africa and business development director of Cathexis Technologies, a comprehensive security management system, which incorporates every aspect of the security system is now a non-negotiable imperative for campus environments. "The good news is that modern video management systems (VMS) do provide the capability for these institutions to seamlessly manage their entire security operations from a centrally-managed control room environment," says Brecher.
Cathexis joined the line-up of world-class vendors at the 2018 Camprosa conference, which was held at Spier Wine Estate in the Western Cape during September last year. This year's conference theme was 'Surviving the new norm' within campus security and featured national and international panellists.
Traditionally, educational institutions and other large enterprises have struggled with the concept of integration due to using multiple vendors with different products and capabilities. Having proven itself in a wide range of market sectors across the globe, the Cathexis flagship VMS software suite, CathexisVision, boasts a range of features that have culminated in one of the most sophisticated and intuitive VMS software suites available on the international market today.
Brecher adds that campuses are looking for a simple and effective solution which is easy to manage while providing exceptional security, greater operational benefits and the scalability and flexibility to incorporate future technology.
With a clear emphasis on simplicity, the open architecture enables seamless integration with IP cameras and third-party systems, providing complete optimal solutions and maximum return-on-investment for the widest range of applications. All these tools and features are designed to significantly enhance the control room environment.
Third-party integration
One of the most distinctive advantages associated with CathexisVision is its emphasis on third-party integrations. Any system transaction or event can be enhanced by the association of synchronised video. Because we believe this so strongly, integration has become one of the major differentiating features of CathexisVision. Integrations include: access control, alarm panels, fire panels, analytics, building management systems and more.
This seamless integration provides a single-user interface and is enhanced by video verification of events that occur, as well as rules-based events that can be initiated from event data. The integration provides a dramatically enhanced centralised control room environment by improving site management efficiency and effectiveness.
Integration enables the system to guide the CCTV operators to specific cameras associated with third-party systems, speeding up response times and resultant efficiency. "Imagine control room operators having their world greatly enhanced by having the system automatically choosing cameras for them to view based on events or alarms from access control systems, alarm panels, fence monitoring systems and the like," says Brecher. "Once the benefits have been experienced, their world without integration is almost unimaginable."
Credit(s)
Further reading:
Retail solutions beyond security
Issue 8 2020, Axis Communications SA, Technews Publishing, Hikvision South Africa , Editor's Choice, CCTV, Surveillance & Remote Monitoring
The need for security technology to deliver more than videos of people falling or stealing from retail stores is greater than ever.
Read more...
---
AI-powered hardhat detection
Issue 8 2020, Hikvision South Africa , Industrial (Industry), CCTV, Surveillance & Remote Monitoring
Hardhats save lives, but only if people wear them. Intelligent, AI-powered hardhat cameras are helping to ensure workers in dangerous locations stay safe at all times.
Read more...
---
Cloud surveillance for safer campuses
Issue 2 2021, Secutel Technologies , Education (Industry)
Violence within educational facilities has sadly been increasing over the few past years and includes theft, vandalism, intimidation, and the usual assortment of South African crimes.
Read more...
---
Tracking technology keeps learners safe on school trips
Issue 2 2021 , Education (Industry)
Netstar, a subsidiary of Altron, will provide telematics units worth more than R200 000 for scholar transport vehicles in eThekwini, as part of the 'Safe to School – Safe to Home' school transport project.
Read more...
---
S&ST launches second App Challenge
Issue 2 2021 , Integrated Solutions, CCTV, Surveillance & Remote Monitoring
Security & Safety Things has launched its second App Challenge for the development of creative, specialised video analytic applications for specific use cases in retail, transportation/smart cities, healthcare and entertainment/stadiums.
Read more...
---
Surveillance in remote areas
Issue 2 2021, LD Africa , Products, CCTV, Surveillance & Remote Monitoring
The JH016 4G Solar Powered Outdoor Security Camera is designed to meet the security needs for remotely monitoring off-the-grid locations, without Internet/Wi-Fi or power.
Read more...
---
Curro adopts hybrid approach to enhanced learning
Issue 2 2021 , Education (Industry)
Curro's technology landscape is made up of a centralised data centre, on-site data centres, and an intricate network fabric that needs to cater for over 70 000 endpoints and supports over 11 terabytes of traffic every day.
Read more...
---
Controlling pedestrian access
Issue 2 2021, Turnstar Systems , Education (Industry)
Turnstiles can be used throughout a site to monitor and protect different areas, for example student residences, dining facilities, computer rooms and libraries – wherever there is a need to allow access only to authorised individuals.
Read more...
---
Introducing Video Storage Solutions
Issue 1 2021 , Integrated Solutions, CCTV, Surveillance & Remote Monitoring, IT infrastructure
Video Storage Solutions (VSS) was formed with the single objective of providing system integrators who are part of the Milestone Community with verified video recording and storage appliances. VSS is distributed in South Africa by First Distribution.
Read more...
---
Smart video requires dynamic storage
Issue 2 2021 , IT infrastructure, CCTV, Surveillance & Remote Monitoring
According to Omdia Research, over 116 million network cameras were shipped in the professional surveillance market in 2019, with the capability to generate almost 9 petabytes of video every day.
Read more...
---