printer friendly version
Controlling visitor access on mines
October 2018 Mining (Industry), Access Control & Identity Management, Products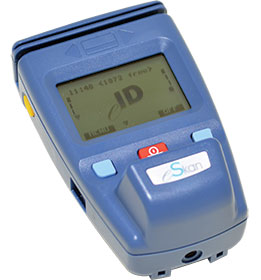 Visitors to mining facilities, quarries and processing plants need to be carefully screened to ensure that their entry into the premises is valid. Concurrently, their identity needs to be verified to ensure that they are indeed the person they claim to be. By not confirming these two elements, mining operations are opening themselves up to potential security risks.
According to ExcellentID's Riaan van den Berg, a best practice visitor management system should form part of the whole security equation, which includes deterrence, obstruction, identification, detection and response. "By being able to accurately identify people entering one's property, there is an automatic deterrent to illegal entry. Furthermore, verifiable identification assists with detection."
By instituting a visitor management system, on-site and remote security teams are able to determine who is on the premises at all times and to keep an accurate record of who visited whom and when. "In addition to providing heightened security, this is also helpful from an occupational health and safety perspective, since it is able provide management with critical information regarding people on site in the event of an emergency," adds Van den Berg.
One way of ensuring that only visitors with verifiable identification are permitted to enter mining facilities is the scanning of drivers' licences using proven 2D barcode scanning technology.
The machine readable component (barcode) of the South African driver's licence (SADL) contains the visible information displayed on the card, with the exception of the fingerprint image and the driver's signature image. The driver's photograph, as reflected on the front of the card, is embedded in the 2D barcode and all data is encrypted. In order to decrypt the data string, a decryption algorithm is used by solution providers.
The latest-generation eSkan SADL 2D barcode scanner from EXID incorporates cutting-edge OEM barcode engine technology from Honeywell. Available with an LED-based aimer, the N6600 series integrates Adaptus 6.0 technology for unparalleled 1D and 2D scanning performance. The scanner quickly and accurately reads barcodes and OCR fonts with motion tolerance, even for hard-to-read codes like the SADL barcode.
"Since the data contained in the SADL 2D barcode is captured by the Department of Home Affairs (DHA) it is considered to be valid and verifiable. By a simple process of deduction, one can then assume that any data that is captured by a reputable SADL 2D barcode reader from the SADL barcode is both valid and verifiable," Van den Berg points out.
For more information contact ExcellentID, 086 107 7776, shaun@exid.co.za, www.exid.co.za
Credit(s)
Further reading:
A 'step-change' in tracking and monitoring
Issue 8 2020, Dahua Technology South Africa , CCTV, Surveillance & Remote Monitoring, Products
View an overall scene while monitoring a specific person or vehicle, or obtain a panoramic view while being able to zoom in and track particular targets.
Read more...
---
AX PRO wireless alarm solutions
Issue 8 2020, Hikvision South Africa , Perimeter Security, Alarms & Intruder Detection, Products
Hikvision announced its new generation of wireless alarm systems – the AX PRO – delivering comprehensive alarm solutions for both residential and commercial applications.
Read more...
---
Scanning for gold
Issue 8 2020, Saflec , Asset Management, EAS, RFID, Products
The metal detection market is such that customers looking for a specific point solution are becoming a rarity and the primary desire is for a solution.
Read more...
---
Suprema ranks first in survey
Issue 2 2021, Suprema, neaMetrics , News, Access Control & Identity Management
In a recent survey conducted in Korea, Suprema was chosen as the top brand for access control management software and mobile access solutions.
Read more...
---
Vehicle-to-office connectivity
Issue 2 2021 , IT infrastructure, Mining (Industry)
A large coal and heavy minerals mining company in South Africa is rolling out a mine-wide wireless digital connectivity networking solution that interconnects the various employees' mobile devices to monitoring systems on vehicles, mining equipment and conveyor belts throughout the mine.
Read more...
---
Paxton hires top talent in South Africa
Issue 1 2021, Paxton , News, Access Control & Identity Management
The international access control and video surveillance manufacturer, Paxton, announced it will continue to invest in new talent to accelerate expansion into the South African market.
Read more...
---
700 Series conventional fire detectors
Issue 1 2021, Johnson Controls Global Products , Fire & Safety, Products
New 700 Series fire detectors have built-in microprocessors that monitor and respond to smoke density, fixed temperature and rate-of-rise of temperature, while the drift compensation feature extends service life and reduces maintenance needs.
Read more...
---
Three key areas for zero-trust access
Issue 1 2021, Cyber Security South Africa , Editor's Choice, Access Control & Identity Management, Cyber Security
Protecting the network with this zero-trust access (ZTA) approach means that all users, all devices and all web applications from the cloud must be trusted, authenticated, and have the correct amount of access privilege (and no more).
Read more...
---
Predictive analytics for outdoor surveillance
Issue 1 2021, Bosch Building Technologies , CCTV, Surveillance & Remote Monitoring, Products
Bosch introduces the AUTODOME IP starlight 5100i video camera with built-in AI to help operators react before a potential situation occurs.
Read more...
---
New integration for contactless biometric temperature and mask detection
Issue 1 2021 , Access Control & Identity Management, Products
Gallagher Security, a global access control solutions company, and Invixium, a manufacturer of touchless biometric solutions, announced the integration between Gallagher Command Centre and Invixium's IXM WEB software to deliver contactless biometric temperature and mask detection solutions.
Read more...
---