printer friendly version
The advantages of OSDP
June 2018
Access Control & Identity Management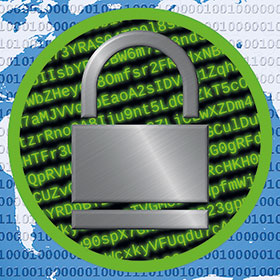 The Open Supervised Device Protocol (OSDP) is a communication standard and device-to-controller protocol.
Apart from the quality interoperability that OSDP provides, OSDP has superseded the Wiegand technology and standard. Although Wiegand has served companies well in the past, it is no longer able to provide as effectively for those companies that require highly operable and secure access control systems.Moreover, OSDP has proved to have quality, highly regarded advantages that put OSDP above Wiegand.
OSDP prevents vendor lock-in
Previously, manufacturers would determine the identification device suitable for their system, confining the company to single vendor. Interoperability amid different security devices offers the advantage of not being confined to a single vendor effectively breaking this restraint. Companies are now able to choose any OSDP-compatible device along with an access control system that supports OSDP and can be assured that the system will work properly.
OSDP is easier to install
The primary function of this protocol standard is to allow security equipment like biometric, proximity or barcode readers designed by one manufacturer to be connected with the control panels and equipment from another manufacturer with relative ease.
OSDP also provides easier installation as the identification device typically transmits information to the access control system using RS-485 through a single cable pair. This provides the option for a single controller to connect to multiple devices from various manufacturers on a single pair cable!
When compared to Wiegand, which would require anything from four cores to as much as six cores on a one-to-one basis and only over short distances, this is a lot more effective for installation.
There is greater functionality in OSDP
Before OSDP, red and green LED lights were commonly used by the access control ­readers to indicate access allowed or denied. The problem, however, came about in that the cardholder was not aware why they were denied entry.
OSDP provides functions where audible and visual feedback can be displayed. If capable, the device can therefore display text, flash different coloured lights, or provide different audible beep sequences as feedback to the cardholder to portray a better picture of what is happening. Functionality can now be enhanced by using OSDP to prompt the cardholder to enter a PIN or fingerprint for biometric verification.
OSDP has proactive monitoring and management
OSDP allows the system to proactively monitor and manage the status of devices and reports errors, like circuit tampering or devices that are disconnected. This allows the system to take control before a problem has the opportunity to become a serious situation. This feedback system helps security teams to diagnose errors quicker which translates into lower costs for the security company.
OSDP has increased security
In contrast to the Wiegand security systems, OSDP offers a vigorous communication security that meticulously transmits data using a cyclic redundancy check which ensures that the data sent or received is accurate. When paired with the AES 128 Bit (FIPS 197 Standard) encryption algorithm, the data is known to be accurate, secure and untampered with, thereby ensuring a secure channel between itself and the device to protect its data and prevent other data from being transmitted. OSDP therefore serves security systems better as it heightens security and interoperability and enhances functionality.
Wiegand was the foundation and the prototype of traditional secure access systems in the 1980s and it was good. So was the typewriter.
The fact of the matter is that security needs are ever advancing and so is the technology that complements it. OSDP is an excellent choice for companies that require highly operable, secure access control systems. Moreover, it has an abundance of advantages that help security, access control systems and companies move forward.
Saflec Systems is ensuring that all of its latest hardware, software and third-party integration supports OSDP and encryption technologies, all the way from the database to the identification device. The company has also just released a converter board that allows even old Wiegand devices to be converted into OSDP.
Saflec Systems and its flagship SACS product is therefore well positioned to be one of the most secure access control system providers on the market.
For more information contact Saflec Systems, +27 (0)11 477 4760, info@saflec.com, www.safsys.co.za
Credit(s)
Further reading:
ONVIF releases Profile D for access control peripherals
Issue 4 2021 , Access Control & Identity Management
ONVIF has released Profile D, a new profile that addresses interfaces for access control peripheral devices, providing an additional tool for building modern and secure IP-based integrated video and access control systems
Read more...
---
Facial recognition T&A for SMMEs
Issue 4 2021 , Access Control & Identity Management
The SmartFace facial recognition app could assist in keeping accurate timesheets for staff, with employees now able to use their own cellphones to clock in and out for work.
Read more...
---
iPulse to distribute Hitachi's VeinID products
Issue 4 2021, iPulse Systems , News, Access Control & Identity Management
Hitachi Europe, a pioneer of finger vein biometric technology and iPulse Systems have announced a partnership to allow iPulse to distribute Hitachi's VeinID products and solutions in Africa.
Read more...
---
Expanding credential security
Issue 3 2021, HID Global , Access Control & Identity Management
HID Global expands physical access control credential choice with industry's most feature-rich MIFARE DESFire product-based credentials.
Read more...
---
ZKTeco parking barriers
Issue 4 2021, Regal Distributors SA , Products, Access Control & Identity Management
Regal Security has announced the availability of ZKTeco's BG1000 Series Parking Barriers with advanced functions and modern aesthetics as standard.
Read more...
---
Access control designed for SMBs
Issue 3 2021, dormakaba South Africa , Access Control & Identity Management, Products
Access control is fundamental to the safeguarding of organisational assets, dormakaba South Africa has therefore announced the Matrix One out-of-the-box access solution focusing on small to medium businesses.
Read more...
---
Simple and secure multi-tenant access control
Issue 4 2021 , Access Control & Identity Management
ARIA Property Group updated its access control for Pier Place on the Cape Town Foreshore with a secure solution from Gallagher.
Read more...
---
Working efficiently and securely
Issue 4 2021, Salto Systems Africa , Access Control & Identity Management
Workable Cowork, located in Nairobi, Kenya, improved its access control management by installing Salto wireless locks, making customer access easy and efficient.
Read more...
---
Integrated, modularised operations management
Issue 4 2021, Technews Publishing , Editor's Choice, Access Control & Identity Management, Commercial (Industry)
Skycom, along with its mobile solutions partner, Nimbus Solutions, has developed a cloud-based platform that supports a host of integrated, in-house operations management modules, as well as mobile visibility and reporting in real-time.
Read more...
---
Access control at the mall
Issue 4 2021, BoomGate Systems , Access Control & Identity Management
Boomgate Systems has been involved in manufacturing and supplying solutions to the retail industry for over two decades with the Systems Rapid Barrier and the Scorpion Rapid Spike Barrier its latest parking solutions.
Read more...
---