printer friendly version
VMS for effective campus security
February 2018 Education (Industry), CCTV, Surveillance & Remote Monitoring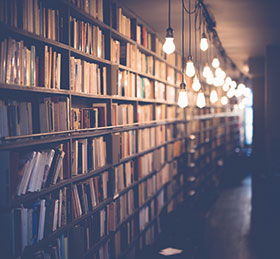 IP video surveillance systems are one of the most popular and effective security systems on the market today, gaining traction in various markets across the globe and particularly in educational institutions such as schools, campuses and universities.
This is according to Gus Brecher, MD of Cathexis Africa, who says that video management software (VMS) systems are the key component to maximising IP surveillance security to keep learners, students, visitors and educators safe on campus.
VMS solutions need to be proactive and results-oriented, providing a safe and secure environment, but also an infrastructure management tool. IP surveillance can assist in managing protest action, managing discipline challenges and even vehicle traffic flow when it comes to parking areas and the flow of students between classes. VMS systems should also be easily integrated with a broad range of third-party security solutions, such as alarms, access control, intrusion detection, video content analytics, licence plate recognition and other operation systems to provide police, security professionals and administrators the information they need to safeguard their campus and make informed decisions.
Cathexis Technologies offers CathexisVision, a fully customised solution offering fast and efficient set-up, seamless integration and a return on investment.
Having completed a wide variety of successful surveillance installations, at educational institutions around the world, Cathexis Technologies says that the true power of an effective video management software system lies in its ability to offer speed, efficiency and effectiveness.
Key features of CathexisVision:
Flexibility and scalability: Monitor hundreds of IP cameras, often across multiple sites.
Video analytics: The analytics feature provides triggers to the system, which enables the system to take user-defined actions depending on the specific trigger received. With its open platform and ability to customise to specific industry requirements this is ideal for managing vast estates.
Automatic number plate recognition (ANPR) enhancements: ANPR software can be used to cross-reference licence plates against law enforcement databases to identify stolen or non-roadworthy vehicles, as well as criminals that have had their vehicles flagged in the system. ANPR is therefore a key access control consideration.
Adjacent Camera Mapping: The Adjacent Camera Mapping feature provides a powerful enhancement to the control room environment, particularly for larger sites, which require hundreds of IP surveillance cameras. It enables customers to 'map' cameras together so that operators can view all cameras adjacent to the camera currently in view. This makes it possible to follow people or specific incidents taking place on site.
Additional third-party system integrations: CathexisVision is integrated with various third-party systems from leading brands, including access control, alarm panels, fire panels, analytics, building management systems and more.
Enhanced search features: Speed and efficiency are critical to security and these vastly improved search features fast track the time it takes to review recorded footage and pinpoint specific events.
• Motion-Search enables users to easily search for motion on recorded video in user-selected areas.
• SnapSearch uses snapshots or thumbnails to zone in on specific events.
• Motion Trails use past event overlays to rapidly navigate back to the time of last motion activity.
Improved hardware efficiency: Improved hardware efficiency allows clients to leverage the power provided by CathexisVision and less of their own hardware resources, gaining improved results.
"In today's education environment, developing video management software solutions, means that the final product must provide optimal security, combined with the management of complex systems, providing comprehensive control of the entire educational facility and maximum return on surveillance investment," concludes Brecher.
For more information contact Cathexis Africa, +27(0)31 240 0800, sales@catafrica.co.za, www.cathexisvideo.com
Credit(s)
Further reading:
Shorten your checkout lines to enhance customer experience
September 2019, Hikvision South Africa , Retail (Industry), CCTV, Surveillance & Remote Monitoring
Hikvision's queue detection technology is purpose-built to offer cutting-edge flow analysis to retail outlets and any situation where waiting to pay is required.
Read more...
---
Constructive CCTV contributions to research
September 2019, Leaderware , Editor's Choice, CCTV, Surveillance & Remote Monitoring
Study leads to understanding that we need more recognition and reward for constructive participation in society.
Read more...
---
New Africa sales manager for Axis Communications
September 2019, Axis Communications SA , News, CCTV, Surveillance & Remote Monitoring
Axis Communications has appointed Brendon Hall, previously the founder and MD of Pentagon, as its new sales manager, Africa.
Read more...
---
Hikvision helps secure African Union Summit
September 2019, Hikvision South Africa , News, CCTV, Surveillance & Remote Monitoring
Hikvision established a complete intelligent video solution to ensure the security of the thirty-third African Union (AU) Summit held on 7 July in Niamey, the capital of Niger.
Read more...
---
Genetec to integrate CylancePROTECT
September 2019, Genetec , Editor's Choice, CCTV, Surveillance & Remote Monitoring, News
Genetec has announced it is partnering with Cylance, a business unit of Blackberry, to bring AI-based antivirus protection to its appliance customers.
Read more...
---
Best in class at sea and ashore
September 2019, Axis Communications SA , Transport (Industry), CCTV, Surveillance & Remote Monitoring
Thermal network cameras support the guard tour function that can be used for continuous monitoring of a particular area according to the pre-set guard tour.
Read more...
---
New 5000 series single sensor cameras
September 2019, Dallmeier Electronic Southern Africa , Products, CCTV, Surveillance & Remote Monitoring
Data rate reduced by up to 50% and AI-supported object classification in new Dallmeier Series 5000.
Read more...
---
How far are we really at with artificial intelligence?
August 2019, Axis Communications SA , Editor's Choice, CCTV, Surveillance & Remote Monitoring, IT infrastructure, Residential Estate (Industry)
Justin Ludik unpacks exactly how far AI has come and what it potentially can do for society and more importantly, surveillance.
Read more...
---
The importance of effective perimeter security
August 2019, Elf Rentals - Electronic Security Solutions, Stafix , Editor's Choice, CCTV, Surveillance & Remote Monitoring, Residential Estate (Industry)
Protecting the perimeter is critical for any residential estate; how does one go about making sure your perimeter is as secure as possible?
Read more...
---
CathexisVision video management software
August 2019, Cathexis Technologies , Products, CCTV, Surveillance & Remote Monitoring
The CathexisVision IP video management software (VMS) helps clients get the most out of their surveillance investment and reap rewards for their companies.
Read more...
---