printer friendly version
Security is willpower
August 2015
Security Services & Risk Management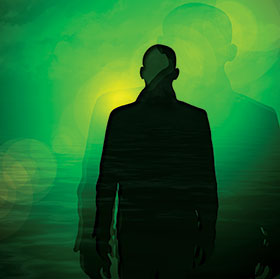 When posed, the question of what is important in regards to a successful security system, the first answer that might jump into our heads is the quality of the hardware components installed; such as the electric fence or the latest alarm panel equipped with a whole host of extra and attractive new features. To others who stay in a boomed community or those who pass them every morning in and out of the workplace, it may be the security officers stationed at these points, and to the average Joe up the street it could even be the family dog.
What is not realised in regards to successful physical security is that some of the highly determining factors in this case are intangible and part of the security mindset. One of these is willpower. This may not make sense at first glance, but consider the following: The average Joe, to whom you have already been introduced, is like us all. He has a busy schedule and in the little spare time he has, he enjoys uninterrupted sleep, Noot Vir Noot and his regular Thursday bowling night which allows him a beer or two with his mates. This does not leave much time to think about crime or consequently his security.
Besides, he bought all that equipment from the local security company a few years ago. The guy told him that's what he needs. So that's what Joe bought despite the disapproval of the bank manager and his wife. Her cousin had told her some time ago that their neighbours had the same system but were hit by a burglar, twice.
The walking dead
Now consider the criminal. The criminal is often underestimated. The 'daywalkers', as he and the rest of the gang thinks of the folks in the suburbs because it is like they are walking around in their sleep and don't notice that much going on around them until it's too late, think he is stupid and uneducated. This is not the case though. He matriculated, but realised that crime has become a very lucrative business nowadays. His girlfriend still expects fancy gifts from him all the time so the more money he can make quickly, the better. There are just too many opportunities out there.
Since joining the group and with all their preparations and observations, he has found he is making double, even triple he did on his own. This specific group spends hours and even days planning and discussing their attack, escape routes and even counteractions should their initial plan not run as smoothly as expected.
Their next marked target's armed response takes 13 minutes to arrive once the alarm has been triggered and the vehicles are not on patrol in that specific area. They know this because they gave the hobo on that corner a cheap bottle of gin and he accepted the bribe to test this by triggering the alarm. The same hobo also told them that it is only the husband, wife and their two small children residing in the home and that Thursday nights the husband routinely comes home later than usual, and perhaps a bit tipsy. That is when they planned their next attack. If they get him in the driveway he will be forced to let them in upon ambush – just as if he were a human key.
Additionally, through his new smart device the criminal has been able to research the security system the family has in their home and he gathers as much information as possible to ensure that their next job will be as lucrative as the last. It's not one of the newest systems in that street either. In this case the criminals' willpower to gain entry into the property greatly exceeds that of the property owner's willpower to keep them out. This is where the element of willpower truly comes to the fore.
Mindset and awareness
It must be realised that security is not a once-off solution. Systems get outdated as improved technologies are released into the market, which results in the criminals looking for new means in which to bypass the system successfully. It is therefore vital to stay one step ahead of the criminal element. Knowledge is power and this can all be explained and attained through an independent security risk assessment.
Another intangible factor that adds to the mindset of security is control. Control, as willpower, are both key to the success of security. Add to the mix the concept of security awareness, another immaterial element of the functional physical security system and you have the winning recipe to proactive crime prevention. The independent risk consultant will identify all vulnerabilities in your security system, from the physical hardware currently in use to these elements of the mind as discussed. He will point out where the risk lies in regards to opportunity made available to the criminal.
For more information contact Alwinco, +27 (0)74 222 0284, dianne@alwinco.co.za, www.alwinco.co.za
Further reading:
Communication in any situation
Issue 8 2020, Elvey Security Technologies , Global Communications , Security Services & Risk Management
Global Communications offers an industry-first with five-year warranty on select Kenwood two-way radios.
Read more...
---
The year resilience paid off
Issue 8 2020 , Editor's Choice, Security Services & Risk Management
Hi-Tech Security Solutions spoke to Michael Davies about business continuity and resilience in a year when everything was put to the test.
Read more...
---
Top 10 security misperceptions
Issue 4 2021 , Cyber Security, Security Services & Risk Management
The Sophos Rapid Response team has compiled a list of the most commonly held security misperceptions they've encountered in the last 12 months while neutralising and investigating cyberattacks in a wide range of organisations.
Read more...
---
Energy performance certification compliance
Issue 3 2021 , Security Services & Risk Management
With energy costs accounting for an ever-increasing percentage of the total operating cost of a building, having a better understanding of a building's energy performance can be a valuable tool for property owners and tenants.
Read more...
---
PoPIA: De-identifying, matching and filing
Issue 3 2021 , Editor's Choice, News, Security Services & Risk Management
Three of the crucial areas in organisational PoPIA compliance that must be discussed include de-identifying, information matching programmes and filing systems.
Read more...
---
Never allow someone onto your property without asking questions first
Issue 3 2021, Fidelity Services Group , News, Security Services & Risk Management
Opportunistic criminals are always looking for easy targets. Being aware of basic personal safety measures can go a long way towards protecting you from impersonators and imposters.
Read more...
---
Off-grid possibilities make sense
Issue 3 2021, Rectron , Security Services & Risk Management, Products
] With load shedding always at the door, compounded by consumers feeling the 15% increase on their electricity bill, alternative sources of energy are starting to look more attractive to South Africans.
Read more...
---
Winners of the inaugural South Africa OSPAs
Issue 4 2021, Technews Publishing, Secutel Technologies, Cathexis Technologies , Editor's Choice, News, Integrated Solutions, Security Services & Risk Management
The presentation of the first-ever South Africa Outstanding Security Performance Awards (OSPAs) took place virtually on Thursday 3rd June 2021 as part of an internationally attended online thought leadership webinar.
Read more...
---
Skills in CCTV camera operations
Issue 4 2021, Leaderware , Editor's Choice, CCTV, Surveillance & Remote Monitoring, Security Services & Risk Management
I also come across some delegates who are simply outstanding in their ability to understand and apply the concepts, or who identify potential suspects through a natural feel for criminal behaviour. Early ...
Read more...
---
The what and why of farm attacks
Issue 4 2021, Technews Publishing , Agriculture (Industry), Security Services & Risk Management
Laurence Palmer continues his series on farm attacks in South Africa, looking at the reality as it stands today and the risks these innocent potential victims face.
Read more...
---