printer friendly version
An ancient form of security
July 2015
CCTV, Surveillance & Remote Monitoring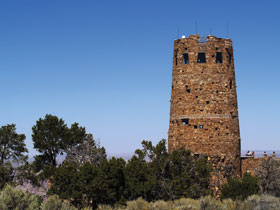 Remote CCTV monitoring might be seen by some as a new fad on the security scene, but the strategy behind it is one that has stood the test of time. In fact, the strategy behind it predates modern policing by a few thousand years with the first police department only being organised in London by Sir Robert Peel in 1829.
For centuries before that, people in the community acted as security with watchmen placed in towers and on walls to act as early warning, or in other words, remote monitors. Modern CCTV systems exponentially extended the capabilities and reach of remote monitoring with the introduction of infrared and thermal detection capabilities as well as the element of deception with the launch of network covert cameras.
Instead of looking at the long list of advantages offered by remote monitoring, I would like to focus on the strategic use of remote monitoring as a component of private and public safety and security. The art lies in the correct implementation of remote CCTV monitoring within a greater security strategy. To get this right we need to ask ourselves two questions.
1. When is remote monitoring effective?
Remote monitoring is not only a way of mitigating collusion or reducing operating cost, it is also a very effective tool in preventing loss during an event. Remote monitoring strategies are centred on proactive detection and the aim is the prevention of incidents by detecting an event before real losses occur. It is thus a way of preventing loss rather than a post event review of an event.
Analysis of studies done by Dr. Rudolph Zinn, senior lecturer in the School of Criminal Justice at UNISA, show that deterrence theories in South Africa centre around detection. It's important to note that cameras are only a deterrent when they act as a detection device. Cameras are only able to detect an event and immediately confirm the nature of the event if they are monitored.
After an event has been confirmed, there needs to be a physical onsite response. The response does not necessarily have to be in the form of a human, as in a security guard or an armed response officer, but could be any number of edge devices designed to immediately react when an event is confirmed.
We refer to these devices as fightback systems. They include things like smoke cannons, pepper sprays, sound bombs, strobe lights and sprinkler systems. A strategy that has proven very effective is when a camera system is used in conjunction with a public announcement system to verbally confront an intruder when detected by the video analytics.
Remote monitoring therefore is most effective when:
• The emphasis is around prevention.
• The remote control room is able to immediately trigger an onsite reaction if an event is confirmed.
2. How do we correctly implant it as part of an holistic security strategy?
It's important to distinguish between the role and application of a security system as part of a private security strategy and a public security strategy. When implemented in the private sector, it generally centres on perimeter protection or access control strategies. In the public sector it's most effective as a supplement to order management strategies.
When we take into account the rights of a security officer as set out in the Criminal Procedures Act (Act No.51 of 1977) and the rights of the public as set out in the Protection of Personal Information Act (Act No 4 of 2013), it is important to establish what the response will be to an event and how the event information will be shared.
Although being outnumbered by security officers 5 to 1, the SAPS still have the legal mandate to stop, search and arrest, and should be central to any response. National response times to a confirmed incident from the SAPS is set at roughly 20 minutes, while SAIDSA accredited response companies need to respond within 15 minutes to an incident. Good response companies will be there in nine minutes, but then can't enter the premises or stop and search individuals in the area. A duel response therefore is needed. The key here is the fact that an event is confirmed and not just another false alarm.
It is this ability to confirm and delay an event that really adds value to remote monitoring. To effectively achieve this on a large scale from a remote location, it is best to view the cameras on a black screen basis with an event triggered by some sort of alarm. Whether the cameras are implemented as part of a perimeter protection system, or a supplement to public order, they need to be monitored.
For more information contact Adriaan Bosch, Astrosec, +27 (0)21 007 1034, adriaan@astrosec.co.za, www.astrosec.co.za
Further reading:
Retail solutions beyond security
Issue 8 2020, Axis Communications SA, Technews Publishing, Hikvision South Africa , Editor's Choice, CCTV, Surveillance & Remote Monitoring
The need for security technology to deliver more than videos of people falling or stealing from retail stores is greater than ever.
Read more...
---
A 'step-change' in tracking and monitoring
Issue 8 2020, Dahua Technology South Africa , CCTV, Surveillance & Remote Monitoring, Products
View an overall scene while monitoring a specific person or vehicle, or obtain a panoramic view while being able to zoom in and track particular targets.
Read more...
---
AI-powered hardhat detection
Issue 8 2020, Hikvision South Africa , Industrial (Industry), CCTV, Surveillance & Remote Monitoring
Hardhats save lives, but only if people wear them. Intelligent, AI-powered hardhat cameras are helping to ensure workers in dangerous locations stay safe at all times.
Read more...
---
HDR and GDPR ready, with edge-storage
Issue 2 2021, Dallmeier Electronic Southern Africa , CCTV, Surveillance & Remote Monitoring
Dallmeier introduces new generation of Picoline ultra-compact fixed dome and varifocal box cameras.
Read more...
---
S&ST launches second App Challenge
Issue 2 2021 , Integrated Solutions, CCTV, Surveillance & Remote Monitoring
Security & Safety Things has launched its second App Challenge for the development of creative, specialised video analytic applications for specific use cases in retail, transportation/smart cities, healthcare and entertainment/stadiums.
Read more...
---
Improving patient care
Issue 2 2021, Axis Communications SA , CCTV, Surveillance & Remote Monitoring, Healthcare (Industry)
Nemours Children's Health System has installed Axis network video cameras in every patient room to improve patient care to avoid nuisance alarms.
Read more...
---
Geutebrück releases latest management system
Issue 2 2021 , CCTV, Surveillance & Remote Monitoring, Integrated Solutions
G-SIM X Panopticon, the latest release of Geutebrück's management system, integrates additional features designed for more rapid and cost-effective setup, enhanced intuitive operation, and multi-site networking.
Read more...
---
Surveillance in remote areas
Issue 2 2021, LD Africa , Products, CCTV, Surveillance & Remote Monitoring
The JH016 4G Solar Powered Outdoor Security Camera is designed to meet the security needs for remotely monitoring off-the-grid locations, without Internet/Wi-Fi or power.
Read more...
---
Vemotion reports a surge in streaming video surveillance applications
Issue 2 2021 , CCTV, Surveillance & Remote Monitoring
Vemotion Interactive, the UK manufacturer of low-latency, high-performance, live video streaming solutions for systems integrators and OEM solutions providers reports that over the past 12 months trends in streaming live video have accelerated.
Read more...
---
Eagle Eye Networks and Salto partner in co-living trend
Issue 2 2021, Eagle Eye Networks , CCTV, Surveillance & Remote Monitoring
Cloud video surveillance and cloud access control are giving co-living communities the necessary insights into how to better protect, manage and optimise the use of their spaces.
Read more...
---