printer friendly version
Directory listings
Residential Security Handbook 2021: Secure Living
Residential Estate (Industry)
Select supplier: All | Axis Communications SA | Betafence | Bidvest Protea Coin | Black Point Tech t/a BPT | Boomgate Systems | Cathexis Technologies | Dahua Technology South Africa | Digit FMS | Elvey Security Technologies | Entry Pro | Flow Systems | Forbatt SA | Guardiar | IDS – Inhep Digital Security | Impro Technologies | Mantis Security | MyLifeline | neaMetrics | Nemtek | Nextec Security and Building Technologies | Olarm | Powell Tronics | Radio Data Communications (RDC) | Reditron | Regal Distributors SA | SAIDSA (South African Intruder Detection Services Association) | Salto Systems | Stafix Security Centres | Suprema | TOP CCTV | Turnstar Systems | Watcher Surveillance Solutions
---

Axis Communications SA
Johannesburg, Cape Town, Durban
Axis provides ideal solutions for residential estates, for homeowners and their assets. Axis offers quality, system reliability and compliance combined with sharp HDTV images and integration possibilities with other IP-based systems like fire alarms and access control. Axis has a solution designed specifically for perimeter protection in many applications.
Contact: Marcel Bruyns
Tel: +27 83 734 9119
---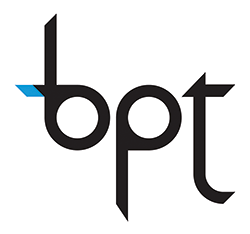 Black Point Tech t/a BPT
Johannesburg
Black Point Tech t/a BPT is the exclusive distributor of the BPT range of intercom systems, offering full sales and technical support on various access control. solutions and audio and video intercoms – from traditional wiring to bus systems up to full IP systems with Wi-Fi facilities and remote connection.
Contact: Riccardo Battaini
Tel: +27 10 448 4395/6
---

Betafence
Paarl, Midrand, distribution and approved installers across South Africa
Known for its Betaview and Nylofor ranges of security fences, Betafence is trusted for its quality welding, superior coatings and a 10-year guarantee that has been proven even in corrosive environments. Whether you are protecting your home, estate, school or business, Betafence has the right security fence for you.
Contact: Glenn Schluter
Tel: +27 83 453 9889
www.betafence.com/en/available/south-central-africa
---

Bidvest Protea Coin
Centurion, Polokwane, West Rand, Port Elizabeth, Gauteng East, Pietermaritzburg, Piet Retief, Paulpietersburg, Bloemfontein, East London, Middelburg, Witbank, George, Pretoria, Richards Bay, Durban, Ladysmith, Western Cape, Rustenburg, Mbombela (Nelspruit), Kimberley, Gauteng Central, Mthatha, Hartbeespoort, Welkom
Bidvest Protea Coin provides comprehensive security solutions for residential estates across South Africa. Its integrated approach uses bespoke technology solutions and human resources to improve the safety and security of its clients. These various solutions and initiatives are designed to meet the needs of the estate, individuals and their families.
Contact: Zelia Phukuile
Tel: +27 12 665 8000
---

Boomgate Systems
Cape Town
Boomgate Systems is a manufacturer of vehicle and pedestrian access control equipment, high-security equipment and anti-terror equipment, including vehicle barriers, spike barriers, road blockers, turnstiles, bollards, retractable speed gates, rubber traffic islands, goosenecks, rain covers, camera posts and access pedestals.
Tel: +27 11 674 4441
---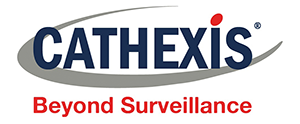 Cathexis Technologies
Durban, Centurion
CathexisVision Video Management Software, with its extensive range of features, provides clients with efficient and effective security solutions to satisfy all infrastructure and management requirements in the residential estate environment. Clients access a plethora of benefits and receive outstanding value on their security investment.
Contact: Dene Alkema
Tel: +27 31 240 0800
---

Dahua Technology South Africa
Across South Africa and Africa
Dahua Technology is a world-leading video-centric smart IoT solution and service provider. With more than 16 000 employees, over 50% of whom are engaged in R&D, Dahua Technology's solutions, products and services are applied in 180 countries and regions, creating value for city operations, corporate management and consumers.
Contact: John Zhao
Tel: +27 71 041 5633
---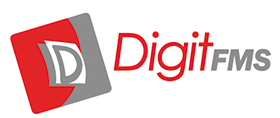 Digit FMS
Gauteng, Mpumalanga, KwaZulu-Natal, North West, Limpopo, Western Cape, Free State, Eastern Cape, Northern Cape
With 115 branches nationwide, Digit FMS is a state-of-the-art, proactive security provider specialising in alarm systems (award-winning Ajax smart wireless alarms systems), automatic number plate recognition systems, high-end CCTV systems and vehicle tracking and fleet management solutions.
Contact: Rordon Cowley
Tel: +27 11 316 3264 / +27 83 442 2733
---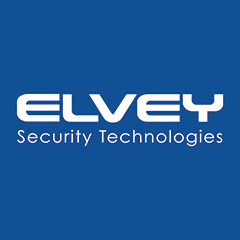 Elvey Security Technologies
Bellville, Bloemfontein, Cape Town, Durban, East London, Exports, George, Greenstone, Nelspruit, Pinetown, Polokwane, Port Elizabeth, Pretoria, Rustenburg, Vereeniging, West Rand
Elvey Security Technologies is a distributor of a wide range of intruder detection, access control, surveillance and fire detection equipment. All Elvey products are backed by the highest levels of training and technical support provided by an extensive branch network. Elvey also offers financing of security systems.
Tel: +27 11 401 6700
---

Entry Pro
Head office in Johannesburg, servicing SA nationally
Entry Pro, a leader in estate access control and visitor management solutions for over a decade, has extensive experience in the security industry and a deep understanding of its clients' requirements. Through constant innovation and advancement in technology and systems, it strives to provide unsurpassed solutions encompassing excellence and reliability.
Contact: Brett Wray
Tel: +27 11 267 0720
---

Flow Systems
Johannesburg, Cape Town, Durban, Bloemfontein, Port Elizabeth, East London
Since 1975, Flow Systems has been a manufacturer and installer of physical access control barriers for pedestrians and vehicles, including turnstiles, vehicle boom gates with and without spikes, bollards, biometric barriers and more.
Contact: Crystele van der Linde
Tel: +27 79 125 7473
---

Forbatt SA
Johannesburg, Cape Town
Forbatt SA manufactures premium-grade batteries with industry-leading warranties. Furthermore, it is the sole agent for exceptional brands including Kedacom, TVT, NUUO and Peak Power and a shared partner for FLIR Systems. Forbatt SA's distribution channels stretch all over South Africa via its distribution partners.
Tel: +27 11 469 3598
---
Guardiar
Cape Town, Johannesburg, nationwide distribution and certified installers
Guardiar provides total perimeter security solutions by sourcing world-class security components and integrating them into one coherent and robust system. Its holistic approach extends beyond the fence, to include access control, intrusion detection, long-range surveillance and a proactive management system.
Contact: Wayne Louw
Tel: +27 71 477 0681
---

Impro Technologies
Johannesburg, Durban, Cape Town
Impro Technologies is a complete access control solution provider. Whether it's controllers, software, readers and credentials, or integrated third-party products such as biometrics, facial recognition, CCTV and video management systems, Impro Technologies has an ideal solution for your estate.
Contact: Gary Robinson
Tel: +27 31 717 0700
---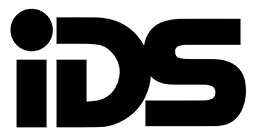 IDS – Inhep Digital Security
Durban, Richards Bay, Polokwane, Nelspruit, Johannesburg, Roodeport, Pretoria, Alberton, Edenvale, Bloemfontein, George, Cape Town, Brackenfell, East London, Port Elizabeth
IDS offers the most technologically advanced, relevant and bespoke security solutions available. IDS is a proudly South African business and its local presence and entrenchment ensures it delivers solutions that complement its clients' demands and the harsh African environment, while delivering world-class protection.
Contact: Matt De Araujo
Tel: +27 21 511 9000
---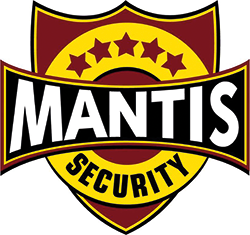 Mantis Security
Johannesburg, Pretoria
Mantis Security provides a guarding division, e-guarding and offsite monitoring, security installations, K9 units and risk assessments. It is a professional, proactive, accredited security services provider that complies with all registration and service criteria and has a Level 2 BBBEE rating.
Contact: Elisma Malherbe
Tel: +27 11 487 1000
---

MyLifeline
Nationwide
The MyLifeline device works wherever a cellphone signal is available. The SOS is sent to a 24-hour manned control room to initiate immediate response upon a confirmed emergency. The MyLifeline device supports two-way and GPS communication.
Contact: Herman Bester
Tel: +27 82 777 5350
---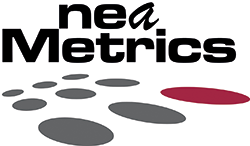 neaMetrics
Johannesburg, Nairobi
neaMetrics develops customised, integrated software solutions for biometric ID (fingerprint, face, iris), identification (AFIS) and card personalisation (smartcard, RFID, ID cards). It is a distributor of Suprema and other identity products, providing specialised turnkey ID solutions.
Contact: Mpho Radiokana
Tel: +27 11 784 3952
---

Nemtek
Northriding, Edenvale, Cape Town, Port Elizabeth, KwaZulu-Natal, Nelspruit, Upington
Nemtek's extensive range of quality and innovative security electric fencing products has helped ensure the safety and wellbeing of households for more than 30 years. Its products are trusted and recommended by many homeowners. Nemtek can provide you with the best solutions to meet your requirements.
Contact: Jason de Freitas
Tel: +27 11 462 8283
---

Nextec Security and Building Technologies
Johannesburg, Cape Town, Port Elizabeth, Durban
Nextec SBT has extensive expertise in the design, implementation and maintenance of the following solutions to support residential estates: electronic security, building management solutions, CCTV, Wi-Fi/LAN, structured cabling, data/server rooms, workforce management, audio-visual, fire detection and suppression. Its approach considers the most adequate technical solution as well as ongoing service.
Contact: Linda Glieman
Tel: +27 11 844 3200
---

Olarm
Cape Town
Olarm provides hardware and software solutions for response services, consumers and estates. The extensive solutions protect homeowners and their families not only in the home but anywhere on the estate, even those with existing alarms and also simplifies the processes, technology and management of the estate's control centre.
Contact: Warwick Zondagh
Tel: +27 21 009 0911
---

Powell Tronics
Johannesburg, Cape Town, Durban, Port Elizabeth
Powell Tronics focuses on solutions that provide proactive management of visitors, third-party contractors, tenants and residents for estates. Its emphasis is on integration with access control and a single data source that provides the HOA management and homeowners with the ability to manage their own data relating to their properties.
Contact: John Powell
Tel: +27 21 448 0156
---

Radio Data Communications (RDC)
Branches or representation in Johannesburg, Cape Town, Durban, Nairobi
Focused on cutting-edge communication technology, RDC offers a full range of technologies to meet the needs of any residential estate's security communication product strategy. RDC delivers highly reliable communication services, continually offers new add-on innovations, limits cost and delivers this with extensive experience, technical backup and value-added services.
Contact: Christine Esteban
Tel: +27 11 452 1471/2
---

Reditron
Johannesburg, Durban, Cape Town, Nelspruit
Reditron invites and welcomes the challenges of the ever-evolving global electronic security industry and is re-imagining the standard, the future. Reditron offers its clients and partners tailor-made solutions for CCTV surveillance and access control and as a value-added service, technical support and national training on all its products.
Contact: Gordon Moore
Tel: +27 82 883 8921
---

Regal Distributors SA
Balfour Park, Bellville, Bloemfontein, Boksburg, Brooklyn (Western Cape), Centurion, Durban, East London, Edenvale, Johannesburg South, Linden, Longmeadow, Lynnwood, Midrand, Montana, Nelspruit, Pietermaritzburg, Pinetown, Polokwane, Port Elizabeth, Strijdom Park, Sybrand Park, Vanderbijlpark, Roodepoort, Witbank
Regal Distributors SA is a leading distributor of quality branded access control, alarm systems, CCTV, electric fencing, gate and garage automation products and offers technology-driven solutions. Its extended services, accessible at 27 branches conveniently located nationwide, include system design, quality technical support, repairs and ongoing product training.
Contact: Mel Labuschagne
Tel: +27 11 553 3300
---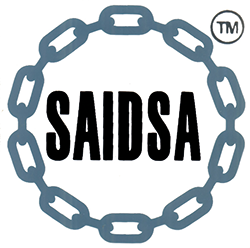 SAIDSA (South African Intruder Detection Services Association)
SAIDSA is the representative employer body for the electronic security industry, encompassing service providers of basic alarms to sophisticated electronic intruder detection systems and CCTV, and incorporating signal monitoring as well as the provision of armed reaction services.
Contact: Cheryl Ogle
Tel: +27 11 845 4870
---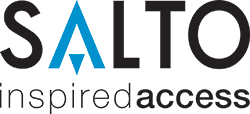 Salto Systems
Roodepoort
Salto Systems delivers highly advanced, flexible and secure access control solutions for all types of industry applications. Salto's smart access control technology for the modern multi-family and residential market provides a smart, modern and easy-to-install and maintain electronic locking solution without the cost and complexity of traditional access control solutions.
Contact: Wouter Du Toit
Tel: +27 87 701 5858
https://saltosystems.com/en/industries/residential-solution/
---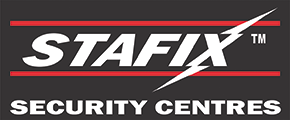 Stafix Security Centres
Bethlehem, Bloemfontein, Cape Town, Centurion, Durban North, East Rand (Jet Park), East London, George, Kimberley, Klerksdorp, Nelspruit, North Rand (Kya Sand), Paarl, Pietermaritzburg, Pinetown, Polokwane, Port Elizabeth, Potchefstroom, Pretoria, Rustenburg, Somerset West, Upington, Vanderbijlpark, Vryheid, West Rand (Roodepoort)
Southern African security product supplier of electric fencing (JVA and Stafix), CCTV (Dahua Technology), gate automation (Centurion, ET Nice), Roboguard and Askari wireless beams, access control and related products. Stafix Security Centres has 26 branches throughout South Africa, as well as a recently opened branch in Mozambique.
Contact: Brian Wynberger
Tel: +27 66 202 3391
---

Suprema
Johannesburg, Nairobi
Suprema offers access terminals and software with leading matching performance, suitable for residential estates and exclusive private homes, distributed through its trusted partner channel. Leading-edge APIs, device SDKs and development support allow for easy integration into existing or new access platforms. SA-based training, device repair and support enable superior service.
Contact: Suprema Team
Tel: +27 11 784 3952
---

TOP CCTV
Milnerton (Cape Town sales), Somerset West (national sales)
TOP CCTV is an integrated solutions distributor in South Africa for full end-to-end surveillance solutions. It specialises in home/business CCTV systems, intercoms and biometric access control, intelligent security and video analytics, automatic licence plate recognition systems and long-range wireless systems.
Tel: +27 21 852 6680
---

Turnstar Systems
Johannesburg, Western Cape, KwaZulu-Nata
Established in 1990, Turnstar operates from a modern 7700 m² factory in Johannesburg, South Africa. Products manufactured by Turnstar include a full range of turnstiles, speedgates, revolving doors, man-trap cubicles, vehicle barriers, high-security spike barriers and anti-terror rising bollards and road blockers. Turnstar is an ISO9001:2015 approved company.
Contact: Scott Davey
Tel: +27 76 280 7916
---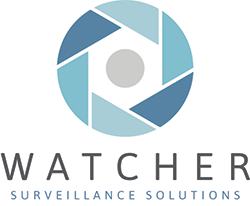 Watcher Surveillance Solutions
Centurion
Watcher solves the challenges that come with traditional surveillance systems by ensuring that surveillance is affordable, connected and monitored effectively at all times.
Contact: Robert Wyche
Tel: +27 83 267 0857/+27 12 006 1047
---
Further reading:
Reliable access management for famous film location
Paxton Access Control & Identity Management Residential Estate (Industry)
The Royal Connaught Park features a private swimming pool, health and fitness suite, outdoor tennis court and onsite parking, with over 100 residents coming and going every day.
Read more...
---
Ring announces second generation indoor camera
Smart Home Automation Surveillance Residential Estate (Industry)
Introducing a removable manual privacy cover, Ring's latest indoor camera provides customers with increased privacy, control and peace of mind when it comes to home security.
Read more...
---
Securing a luxurious estate
Access Control & Identity Management Residential Estate (Industry) Products & Solutions
Turnstar Systems recently partnered with Balwin Munyaka Residential Estate to secure the entrance to its Crystal Lagoon, ensuring only authorised residents and guests can access the site.
Read more...
---
Body-worn evidence
Technews Publishing Forbatt SA Betatrac Telematic Solutions Secutel Technologies Surveillance Residential Estate (Industry) Products & Solutions
Body-worn cameras are no longer just a good idea or a luxury item; in fact, they are gaining popularity and finding use in various situations, one of these being in residential estates.
Read more...
---
Integrating control rooms and response
WatchManager Integrated Solutions Residential Estate (Industry)
Control rooms have become a standard in large estates, and remote control rooms are finding a home even in smaller estates due to cost efficiencies and the increasing reliability of analytics and artificial intelligence.
Read more...
---
The difference between a SOP and a SOP
Residential Estate (Industry) Integrated Solutions Security Services & Risk Management Risk Management & Resilience
SOPs are a touchy issue that need careful attention and automation to ensure they deliver the desired security results. Beyond design and automation, implementation is the ultimate road to success.
Read more...
---
Entrance security for residential buildings
Paxton Access Control & Identity Management Residential Estate (Industry) Products & Solutions
Home is where people should feel safe and relax. Installing a reliable access control system is vital to track and prevent non-residents from entering private areas.
Read more...
---
Security without the skin
Alwinco Editor's Choice Security Services & Risk Management Residential Estate (Industry) Risk Management & Resilience
We all know about the layers of security required to form a comprehensive solution, but the layers go deeper than most consider. Andre Mundell dissects security in this article to start the journey into what is under the covers.
Read more...
---
Touchless vehicle access control
Technews Publishing Techsolutions ZKTeco Impro Technologies Editor's Choice Access Control & Identity Management Residential Estate (Industry) Products & Solutions
RFID access for vehicles is a growing market, and many estates (residential and business) have opted for this approach to speed up the process of moving vehicles through access control points.
Read more...
---
Ensuring peace of mind
Fang Fences & Guards Editor's Choice Integrated Solutions Residential Estate (Industry)
With the rapid advance of technology and artificial intelligence, electronic security systems are not only extremely reliable in safeguarding properties, but a well-designed, implemented and maintained system will prevent crimes before they can happen.
Read more...
---