printer friendly version
Pay-per-use AI analytics
Issue 1 2021
Editor's Choice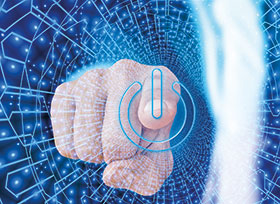 IoT Revolution Technologies (IRT) is a new company in the local security market founded by Brendon Hall (founder of Pentagon). IRT has come to market with a new way of managing and analysing video feeds from any cameras, even analogue cameras, in a manner and at a cost most won't believe until they see it.
Partnering with Dragonfruit AI, IRT is offering a cloud-based software-as-a-service (SaaS) solution that requires no upfront payment or large investment, nor are clients required to contract to monthly payments over a number of years. In addition, as noted, the solution allows any cameras, IP or analogue, to be used for cloud-based analytics (as long as the picture is a decent quality) without consuming enormous amounts of bandwidth. The Dragonfruit Split AI machine learning models use video compression to keep archiving costs in the cloud up to 80% less than on-premises storage.
Hall says most people see the cloud as simply a way to store data or make use of an offsite data centre, however, IRT can provide what almost amounts to a full control room in the cloud, offering storage, analytics, management and more from a browser and even a smartphone. Using the solution means that if criminals steal or destroy your NVR or DVR while committing a crime, you still have footage of the incident.
The system is hosted on the AWS cloud (Amazon Web Services, which has a data centre presence in Cape Town and will be launching Johannesburg and Durban data centres soon). Using the technology developed by Dragonfruit AI, end users and system integrators (SIs) can have full access to their data as well as a range of cloud-based analytics in a pay-per-use business model. (An on-premises solution is also available.)
The cloud model offers scalability, which means customers can scale from running one camera and one analytics function up to hundreds in a matter of minutes. Hall adds that AWS includes a range of security features to ensure cloud-based storage and analytics is secure from prying eyes, even from Amazon itself. AWS is ISO as well as FIPS 140-2 certified.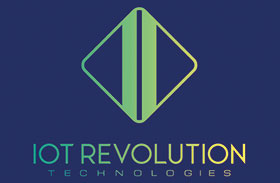 AI is the key
Artificial Intelligence (AI) has been around for many years in various forms, and today it is promoted by every camera and VMS vendor. The catch is, AI requires huge resources and the licensing costs are also high. Some have tried to overcome this by building AI into cameras, even allowing users to change AI modules on cameras as required.
The problem here is that once these expensive cameras have been bought, users are stuck with them and could be limited to the functionality and integration capabilities the vendor allows. The IRT cloud-based system makes use of any camera's video feeds (again, as long as a decent image is produced) and provides various AI-enhanced analytical functions. The system works with many of the current video management systems (VMS) to transport data to the cloud storage system.
Once the images are loaded to the cloud server, the chosen AI analytics can be run on them immediately, or they can be run after the fact as companies investigate events or collect information about what activities happened over a period of time. Cities with non-performing surveillance camera infrastructures, for example, can make all their cameras intelligent in this manner without investing a cent in servers or software licences, etc.
Pay-per-use
Hall explains that the costing model is free of licence fees or monthly contracts. For example, the people/vehicle counting analytics cost R6 per hour, per month; face mask detection analytics cost R15 per hour, per month; social distancing analytics cost R5 per hour, per month; and licence-plate recognition (LPR) costs 30 cents per plate. Hall notes that with the LPR module, any camera can be an LPR camera. The cost for storing video on AWS is R385 per terabyte.
The various AI modules available can be found at https://dragonfruit.ai/ai-modules/. Hours can be purchased beforehand or in packages, or as and when required. All transactions are done online.
A module called Investigations Management is also available to guide people through investigations into incidents. The module integrates storage, analytics, evidence management and reporting, along with consolidated videos from various sources. The built-in web-based reports are quick to compile and distribute.
IRT holds the sole distribution rights to Dragonfruit AI in Africa. The benefit to end users and SIs is that the solution can be used with any current physical security infrastructure, and the costs are dependent on what you use, free from licensing and other fees. Additionally, updated and new AI analytics are available immediately.
Interested parties can try Dragonfruit AI for free at https://dragonfruit.ai or contact Brendon Hall, IoT Revolution Technologies, brendon@rev-tech.co.za, +27 82 572 4756
Further reading:
The human factor side of video management systems
Leaderware Editor's Choice Surveillance Risk Management & Resilience
A video management system (VMS) is central to, and the most vital element to any control room operation using CCTV as part of its service delivery, however, all too often, it is seen as a technical solution rather than an operational solution.
Read more...
---
Get the basics right to win more business
ServCraft Editor's Choice Risk Management & Resilience
The barriers to entry in security are not high. More people are adding CCTV and fencing to their repertoire every year. Cowboys will not last long in a space where customers trust you with their safety.
Read more...
---
All aspects of data protection
Technews Publishing Editor's Choice Information Security Infrastructure AI & Data Analytics
SMART Security Solutions spoke to Kate Mollett, Senior Director, Commvault Africa, about the company and its evolution from a backup specialist to a full data protection specialist, as well as the latest announcements from the company.
Read more...
---
Global strength, local craft
Impro Technologies Editor's Choice
Impro Technologies is a resounding success story. Started in South Africa, the company remains true to its roots and still designs and manufactures its access control systems and solutions in the country.
Read more...
---
South Africans play a role in becoming scam victims
Editor's Choice Risk Management & Resilience
The South African fraud landscape is becoming increasingly risky as fraudsters and scammers look to target individuals with highly sophisticated scams, in an environment where it is becoming increasingly difficult for lawmakers and authorities to bring these criminals to justice.
Read more...
---
Service orientation and attention to detail
Technews Publishing Editor's Choice Risk Management & Resilience
Lianne Mc Hendry evolved from working for an accounting firm to an accomplished all-rounder familiar with the manufacturing, distribution, and system integration aspects of the security industry value chain.
Read more...
---
Are you leaving money on the table?
Editor's Choice Security Services & Risk Management
How many customers have you helped since starting your business? Where does most of your new business come from? If the answer is not from your database's existing customers, you might have a problem.
Read more...
---
Wireless fire tech offers unexpected benefits for load shedding
Technoswitch Fire Detection & Suppression Editor's Choice
For the long-suffering residents of South Africa, the policy of load shedding to help manage demand from the country's ageing and poorly maintained electrical generation and distribution system, is a major inconvenience, and it can be fatal to fire alarm systems.
Read more...
---
Consolidated cybersecurity management
Technews Publishing Editor's Choice Information Security Infrastructure
SMART Security Solutions spoke to Gareth Redelinghuys, Country Managing Director, African Cluster at Trend Micro, to find out what makes Trend stand out from the crowd and also its latest market offerings.
Read more...
---
ADI to close SA operation
ADI Global Distribution Editor's Choice
In a move that will shock the local security industry, ADI Global recently sent an email to its customers notifying them that it will cease its business operations in South Africa.
Read more...
---