printer friendly version
There's an app for that (your camera)
CCTV Handbook 2020
CCTV, Surveillance & Remote Monitoring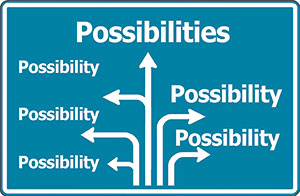 In last year's CCTV Handbook we looked at an organisation named Security & Safety Things (S&ST) and its goal of developing an open operating system (OS) for surveillance cameras based on the Android Open Source Project (AOSP). The organisation was also in the process of developing an online store where apps could be downloaded and/or purchased, giving developers the ability to market their apps for the OS.
At that stage the project had not yet released its OS and the Application Store was not up and running. Hi-Tech Security Solutions caught up with S&ST's Alexander Harlass to find out how the project has advanced over the past year. Regular readers of Hi-Tech Security Solutions will note that we have carried a few news items about S&ST; (which we previously referred to as SAST) over the past few months.
Harlass confirms that the organisation has since launched its OS for commercial adoption as well as its Application Store. The initial launch featured 30 apps that could be downloaded and run on cameras running the OS. Today there are over 70 apps and a number of camera manufacturers have released cameras running the OS, three of the more well-known are Vivotek, Hanwha Techwin and Bosch (Bosch is also the founder of S&ST, although the organisation is independently run).

Alexander Harlass.
Since April, users could download an app and run a free trial for a limited time, before paying a fixed price for the app and using it as required. In the near future the system will be adapted to also allow a subscription-based payment scheme which would see an annual fee paid for the continued use of an app – which would also include improvements and upgrades. The apps to date have primarily been analytical apps (video analytics), many, if not most making use of artificial intelligence (AI) technology. The current app list caters to a number of verticals.
At the beginning of 2020, S&ST; was working with end user customers in a few pilot sites and some of these have been converted into customers over the course of the year – despite the COVID-19 restrictions. The German car hire company Sixt is one of the success stories and it is rolling our LPR (licence-plate recognition) as well as some other apps at its various branches to streamline its business while also using the cameras for their original security purposes.
Real-world solutions
Some of the apps available at the time of writing included LPR and parking management apps. One of these manages parking in a barrier-free location in Europe. The surveillance system identifies cars as they come in and park and automatically calculates the appropriate fee when they leave. These payments can be made at a parking payment machine, via an app, PayPal or even bank transfer.
There are also apps which offer heat mapping, people counting, object recognition, traffic analysis and more. There are naturally also a number of COVID-19 specific apps available as well. The verticals represented include retail, airports, smart cities and others. One of the drives of the organisation is to increase the number of verticals catered to in the store over the next year.
Harlass adds that the value of the S&ST; open OS methodology is that video is analysed and stored on the camera, reducing the need for large data transfers. In addition, in certain situations, the data can be deleted from the camera, thereby meeting the requirements of privacy regulations.
Of course, it is still early days for the OS and its Application Store and the drive to date has been to get developers and camera manufacturers on board. Harlass says the focus on attracting new manufacturers will continue, but S&ST; is also expanding its value chain and including system integrators (SIs) and other partners, encouraging them to test the systems and bring them into their portfolio.
He notes that SIs can benefit by being able to create modular solutions based on clients' exact needs, while also reducing the amount of training staff require due to the standardisation within the cameras. The open OS also makes the latest AI analytics easily available, obtainable and deployable, ensuring their clients always have the best solution without being restricted to what a specific brand offers.
Future developments
Another feature the organisation is building into its open OS is a remote management function that will allow SIs to access the cameras they have installed via the Internet and check on their functionality, as well as update or change apps if required. S&ST; has developed its own software for loading, updating and removing apps to or from cameras and this can also be integrated into other management platforms if required. Currently deployment can be handled online or offline, depending on the preferences of the customer.
The idea of a standardised OS is catching on. Using a standardised OS, much of the firmware hassles manufacturers need to deal with today are removed, allowing companies to focus on areas where they are able to add value and differentiate themselves from the competition. The migration process for manufacturers will take some time, however, as these companies all have existing lines of cameras they have sold and are still selling, making it unreasonable to suddenly switch everything over to a new platform. The momentum, however, is swinging towards the open standard approach.
Of course, developers also benefit from the standardised OS because they can develop for the platform (based on Android), and have their apps in the Application Store and visible to a broad range of buyers using a range of different cameras. They don't have to develop for one brand and then change their app if a customer wants to use it on another.
Customers also appreciate the choice of different solutions and the competitiveness inherent in an open system. If one supplier doesn't deliver, there are other apps one can deploy quite rapidly.
In other articles in this year's handbook we look at some other options of app deployment and the pros and cons thereof. However, with the Application Store going from zero to 70 apps in one year, it's clear that many users, SIs, developers and manufacturers see the benefits of an open, standardised system like the one S&ST; has developed. It will be interesting to see where S&ST; is in another year's time.
Credit(s)
Further reading:
Turkish university installs IDIS surveillance
CCTV, Surveillance & Remote Monitoring Products
IDIS video streamlines complex surveillance systems for learning institution, upgrading a 350-camera system with 24/7 control room monitoring to transform security for Social Sciences University of Ankara (ASBU).
Read more...
---
Brighter, greener, and smarter
Dahua Technology South Africa Products CCTV, Surveillance & Remote Monitoring
Dahua Technology released its new Dahua CH II Series Indoor Fine Pixel Pitch LED display, providing visual clarity and promoting energy efficiency and sustainability.
Read more...
---
Smart water management
Axis Communications SA CCTV, Surveillance & Remote Monitoring Integrated Solutions
South Africa is currently facing a water crisis, with scarcity and inefficient water management posing significant challenges to sustainable, consistent access to water. Smart technology and powerful partnerships may offer a proactive solution to SA's water crisis.
Read more...
---
Helping retailers optimise monitoring and security
Guardian Eye Retail (Industry) CCTV, Surveillance & Remote Monitoring
From a smart retail perspective, it is crucial to understand that monitoring stock and other assets through camera surveillance and a variety of Internet of Things (IoT) sensors stretches further than the stores themselves.
Read more...
---
What South Africans need to know about smart devices
Technews Publishing Editor's Choice
We live in a world surrounded by smart devices, from our pockets to our driveways and living rooms.
Read more...
---
Empowering Istanbul's public transportation
Dahua Technology South Africa CCTV, Surveillance & Remote Monitoring Integrated Solutions
Dahua's intelligent transportation solution, using technologies like DSM and AI-based passenger flow counting, has facilitated an intelligent system upgrade for nearly 6 400 minibuses and electric buses in Istanbul.
Read more...
---
Smart manufacturing redefined
Hikvision South Africa CCTV, Surveillance & Remote Monitoring Industrial (Industry)
AI and intuitive visualisation technology allows managers to monitor manufacturing sites, production, and operational processes, and to respond in real time in the event of an issue – helping to drive efficiency and productivity.
Read more...
---
AI is getting smarter, and critical infrastructure is set to benefit
Axis Communications SA CCTV, Surveillance & Remote Monitoring
With technology advancing at an astonishing pace, AI has emerged as a defining trend in today's business arena. Enterprises across all sectors are prioritising this technology, embracing its transformative potential to drive change and growth.
Read more...
---
Collaboration delivers integrated and holistic security
Guardian Eye CCTV, Surveillance & Remote Monitoring News Integrated Solutions
Guardian Eye and Lytehouse have partnered to integrate their speciality solutions and provide a holistic security offering that overcomes the fragmentation of security systems and services.
Read more...
---
Manage security systems remotely
Hikvision South Africa CCTV, Surveillance & Remote Monitoring IT infrastructure Products
Hikvision launched a new generation of smart managed switches that, in conjunction with the Hik-Partner Pro mobile app, enable installers to remotely deploy and configure security systems with comprehensive operation and maintenance capabilities.
Read more...
---