printer friendly version
Smart is the new black
Issue 4 2020
Surveillance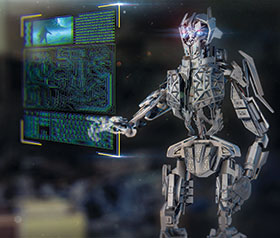 The idea of 'smart' is becoming a reality in almost every aspect of our business and personal lives, from home security and lifestyle, through to smart buildings and smart working processes – especially during periods like the COVID-19 lockdown.
In the security industry, smart services and applications are also becoming a reality as traditional solutions, such as video analytics, gain intelligence through artificial intelligence (AI) and its many sub-disciplines.
While smart services and solutions will impact every aspect of security, in this article we look at how the concept of smart is becoming a critical aspect of remote monitoring and management solutions, going beyond simple line crossing or motion detection. Today, security leaders want to see their security management integrated with operations and even IoT systems from the same dashboard as a norm, not an extra add-on. Moreover, they want these new solutions to enhance their security services, but also to deliver value beyond security?
Well, that's what the industry in general would like to believe, but is everyone on the same page? We still see some security companies offering 'cheap' services of questionable value because they know there are many customers out there who buy according to price, not delivery. Then there are also those who use the right words – like deep learning – without having anything real to offer.
To find out more about the much vaunted (and perhaps, much maligned) concept of smart services and solutions brought about by AI and other developments, Hi-Tech Security Solutions asked some of the leaders in the field for their take on what's happening in the real world. Given all the news we see about AI, deep learning and more, our first question was whether customers really understand what's on offer or do they simply expect some sort of magic to happen where technology solves all their problems.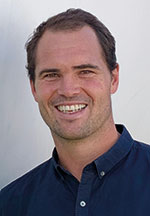 Rob Nichol.
Educating the customer
Rob Nichol, CEO of AI Surveillance says, "Rapid technological progress in the security industry has resulted in an upsurge of smart services (i.e. technology with the ability to detect and communicate). However, the technology that lies beneath smart services is so advanced that, in our experience, customers often do not fully appreciate the sophistication of the monitoring technology that today's market leading CCTV monitoring companies use.
"Unfortunately, the fast growth of the sector also led to a proliferation of so-called 'monitoring sites', which fail to deliver due to the ineffectiveness of their monitoring software. This situation caused extensive reputational damage to the smart monitoring space."
To remedy this perception of scepticism and disappointment, AI Surveillance makes the effort to educate customers on exactly what they are buying from the company. "As it would be for any other new product and service, we see education as the responsibility of the service provider," adds Nichol. "Clients need to know what best in class AI technology actually offers, how efficiencies can be maximised and how technology can be customised."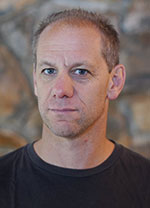 Jason Mordecai.
Jason Mordecai, operations director of Security and Manpower Solutions (SMS), has a different view. He says that over the last few years, smart technology has subtly become part of the consumer's collective consciousness. People are accepting that technology is converging into products and services that are self-monitoring, inter and intra connected, remotely accessed and self-reporting.
"Gradually, apps have appeared on people's phones, integrating features such as security with home automation and air conditioners and even irrigation systems. GSM technology has found itself on the walls of suburban homes and in the two-way radios of security officers. It has gradually started to replace RF technology, giving homeowners control of their alarm systems from anywhere across the planet. Security officers now race around our streets with radios that allow for detailed location tracking, voice recording and even biometric attendance features which can be checked by managers on their living room couches."
The drive to use CCTV as an answer to security threats, has provided the opportunity for a range of AI analytics-based products, he adds. These systems can be monitored in an off-site control room or clips can be sent directly to a customer's smartphone. LPR networks drawing from big data collected by policing, security and insurance networks have drawn criticism from privacy activists and the media, yet despite this, networks of camera poles have spread from high-tech Sandton suburbs to the farm roads of rural KZN. People may not fully understand the concept yet, but evidently, most buy into the idea with little resistance.
"From an anecdotal review of discussions with people both in business and the residential space, it has become clear that the market is ready for systems that can reduce guarding and manpower costs, improve real time reporting and allow for remote site monitoring," Mordecai says.
There are some critics, of course. "Barriers and objections raised by customers include the initial monetary outlay of the hardware and the availability and cost of quality bandwidth on which this technology relies."
Communications issues to consider
When considering control rooms, especially those offering remote monitoring services, it is imperative to ensure that the service provider has the bandwidth required (including a backup service(s) should one form of communication go down) to deliver on their promises. Additionally, the customer also needs to ensure they have the right communications services to ensure permanent connectivity, although this might be part of the solution or service provided.
Mordecai notes that communications is less of a problem than ever as fibre expands in cities, Wi-Fi hotspots have become a normal fact of life and hopefully regulator action will assist to reduce the cost of bandwidth. This has allowed for the sale of new gleaming access and monitoring technology in office buildings and residential estates.
However, he notes that these advances have to be tempered with another reality: these networks have been built on a base that is affected by our unstable energy supply, lack of education and crime. "I have seen dejected guards shrug their shoulders as frustrated residents hurl abuse at them while they sit stranded outside their hi-tech estates. This was directly caused by a combination of load-shedding and cell tower battery theft.
"If we are going to deploy this technology, we need to create redundancy, accounting for communications systems that occupy both opportunity and threat blocks in a project SWAT analysis."
Of course, as technology advances and the services that can be offered improve, there is a negative side of progress: the impact on people who are not able to 'keep up' with technology.
Impact on people
The impact of smart services and solutions on people is and will be consistent with other industries, such as mining or farming, which have moved up the technology curve, explains Nichol. "While the number of people involved in the security industry might reduce over the next 10 years, the jobs lost will be replaced by higher skilled and better paid positions."
Mordecai agrees, providing a recent simple, yet pertinent example of dealing with the evolution of smart in South Africa. "The recent COVID-19 crisis forced us to develop a home office economy. The pandemic has served as an excellent real-life laboratory for innovation and change. In a matter of weeks, handheld and walk-through thermal technology has appeared in South African workplaces.
"Unfortunately, the significant gaps in our education system have introduced a new set of issues to these screening processes. I have watched our officers grapple with devices that offer too much functionality. For example, scanners that are set to measure machinery and not human beings, or have both Fahrenheit and Centigrade settings. Imagine my surprise when I arrived at work to find a set of temperature screenings that ranged between 32° and 34°. Either my guards need much thicker jackets, or the settings on the scanner needed readjustment.
"Inevitably skewed datasets are the enemies of technology and decision-making. My temperature screening list is symptomatic of the fact that we are introducing data hungry technology in a data environment that is far from sterile. People capturing address locations often confuse terms like 'street' and 'road' and control room staff battle to choose correct categories from drop down menus. The result is smart technology that acts on a fruit salad of valid and incorrect information. If we are going to make a success of smart tech, we are going to need to put some smart systems in place."
Apart from the smart systems, Nichol adds that we will also need smarter people and this is not a challenge that government or anyone else is going to resolve. "It is every company's responsibility to upskill staff on a continuous basis, thereby ensuring that they are in a position to take on higher-skilled roles. An industry example would, for example, be an on-site guard being promoted to an off-site CCTV controller position."
Smart is the way of the future in every industry and as we emerge from the COVID-19 panic, security will also need to 'smarten up' in order to remain relevant and deliver the value customers require. As Craig Donald noted in his column for Hi-Tech Security Solutions, "Margins of companies are going to be squeezed in the best of conditions and spending money on a security presence that doesn't contribute to the bottom line through detection and prevention is going to be increasingly difficult to justify."
For more information, contact:
• AI Surveillance, Rob Nichol, +27 83 645 1720, rob@aisurveillance.co.za, www.aisurveillance.co.za.
• Security and Manpower Solutions (SMS), Jason Mordecai, +27 87 943 7792, jason@smsbase.co.za, www.smsbase.co.za.
Further reading:
Pentagon appointed as Milestone distributor
Elvey Security Technologies News & Events Surveillance
Milestone Systems appointed Pentagon Distribution (an Elvey Group company within the Hudaco Group of Companies) as a distributor. XProtect's open architecture means no lock-in and the ability to customise the connected video solution that will accomplish the job.
Read more...
---
Embracing next-generation surveillance for safer cities
Surveillance Integrated Solutions AI & Data Analytics
With the South African government highlighting the importance of building smart cities by integrating advanced technologies to make them more resilient and liveable, the role of next-generation network video and surveillance technologies cannot be ignored.
Read more...
---
Hik-Connect for Teams released
Hikvision South Africa Products & Solutions Surveillance
Hikvision has released an update for its security management platform; Hik-Connect for Teams not only meets the specific needs of individual users, but also caters to various medium-sized businesses (SMBs) and multi-site management scenarios.
Read more...
---
The human factor side of video management systems
Leaderware Editor's Choice Surveillance Risk Management & Resilience
A video management system (VMS) is central to, and the most vital element to any control room operation using CCTV as part of its service delivery, however, all too often, it is seen as a technical solution rather than an operational solution.
Read more...
---
A simple system for complex protection
Surveillance AI & Data Analytics IoT & Automation
Reconeyez is a company that provides autonomous wireless visual verification systems with built-in artificial intelligence. Running on batteries, each device includes communication capabilities, creating a mesh network between the various devices, linking them to the control room.
Read more...
---
Revolutionise your security with integrated solutions
Secutel Technologies Products & Solutions Surveillance
By merging the capabilities of SecuVue and Secutraq, Secutel has forged a robust system empowering users to fine-tune analytics and harness facial recognition, pose detection, and XFS, among other features.
Read more...
---
Safer roads to a sustainable future
Dahua Technology South Africa Surveillance
With the ever-increasing number of vehicles on the road, it is imperative to constantly improve the quality of transportation monitoring and traffic management in urban and rural areas.
Read more...
---
From damage management to false alarm prevention
Dallmeier Electronic Southern Africa Transport (Industry) Surveillance Logistics (Industry)
Video surveillance is undergoing an exciting evolution; today's IP-based solutions can be fully integrated into digital systems. With the increasing integration of artificial intelligence (AI); logistics, in particular, can make processes more transparent and exploit previously untapped potential.
Read more...
---
Marshall Security partners with Blacklight to introduce Reconeyez to KZN
News & Events Surveillance Power Management
Marshal Security has joined forces with Blacklight Group to launch Reconeyez, a cutting-edge battery-powered surveillance platform with mesh network capability, in the KwaZulu-Natal market.
Read more...
---
Professional mobile video management in your pocket
Dallmeier Electronic Southern Africa Surveillance
With the SeMSy Mobile Client for its Domera and Panomera cameras, Dallmeier is now launching a solution that combines the functional and security requirements of professional organisations with the user-friendliness and simplicity of consumer apps.
Read more...
---