printer friendly version
It is about business value
Access & Identity Management Handbook 2012
News
Welcome to the Access & Identity Management Handbook for 2012. We have managed to collect a range of interesting articles dealing with the access and identity market today, backed up by a number of case studies reflecting what companies are doing in the real world.
Sadly, for those of us who love technology, there are few companies on the bleeding edge of access and identity management these days. It seems that while companies are investing in access technologies such as biometric readers, most of them are only doing it where the business case makes sense and the decision makers can see the value.
The reality is that while biometrics is still growing, there is no end in sight for
card-based technologies, especially when one considers what you can do with smartcards and the different applications you can install on a single card. Is it a factor of the cost of biometrics or an economy that nobody really trusts? On the other hand, is it simply people sticking with what they know because biometrics seems like too much trouble?
This is one of the main topics in our annual Access & Identity Management round-table held a few weeks ago (see 'Integration rules'). While all the people taking part could talk about cool technologies and groundbreaking research, the fact is they have to deal with a reticent market that, on the whole, is not prepared to be the company that puts new technologies through its paces.
That is not to say there are not new technologies worth talking about. In the field of near-field communications (NFC), we were first introduced to a new technology at IFSEC that will combine your cellphone with your access credentials (there is a brief introduction in 'Phone for access'). Instead of a card, you hold your phone near a reader and identify yourself in that way. It will be interesting to see if employees are as careless with their cellphones as they are with their access cards.
We also delve into the murky world of identity management ('Identity and access management in the cloud'), which, sad to say is still seen as an 'IT thing'. There is no doubt it is a complicated field, but centralising your identity and access seems to be a logical step. There is also an eye-opening article highlighting the weaknesses in our logical access control (page 39).
On the topic of logical, we also introduce a new concept of identity control ('Losing control'), which tries to do just that. Using a single credential, your employees should gain access to the building as well as the logical assets they are entitled to. We will let you decide if it is the future or one of those 'let us see how it pans out' things.
We also decided to include a few technology snippets at the end of the handbook to give readers an idea of what is available. As usual, we had too much technology and not enough space to give everyone a voice. Keep an eye on our e-zines and website (www.securitysa.com) to keep in the loop.
Then we have our case studies. The reasoning behind including so many case studies is to leave the theory, opinions and trends behind and take a look at what is happening in the real world. It is easy enough for vendors to talk the talk, but it is the customers who decide what walks at the end of the day.
I hope you find value in this year's handbook. As always comments, criticisms and suggestions for next year are welcome at andrew@technews.co.za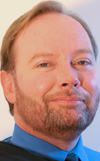 Credit(s)
Further reading:
Olarm launches the Olarm LINK
Olarm Perimeter Security, Alarms & Intruder Detection News Products
Building on the success of smart-enabling, monitoring and controlling alarm panels and electric fences, Olarm has a new solution for customers to integrate gates, garage doors, pumps and other electrical products with the Olarm APP and Olarm PRO communicator.
Read more...
---
Ultimate smart monitoring and reliability
Olarm Perimeter Security, Alarms & Intruder Detection News Products
Olarm is gearing up to unveil its latest product, the Olarm MAX, set to be available in late 2023, which will redefine smart monitoring by offering unparalleled connectivity options and functionality.
Read more...
---
Insights from the 2023 Cloud Security Report
News Cyber Security
Increased costs, compliance requirements, hybrid and multi-cloud complexities, reduced visibility, and a lack of skilled practitioners cause organisations to slow or adjust their cloud adoption strategies.
Read more...
---
New algorithm for OT cybersecurity risk management
Industrial (Industry) Cyber Security News Commercial (Industry)
OTORIO's new risk management model and attack graph analysis algorithm technology, calculates OT cybersecurity threats and provides risk mitigation actions, prioritised according to actual exposure and potential impact on operations.
Read more...
---
Robots: a security opportunity or a threat?
Editor's Choice News Conferences & Events
Professor Martin Gill, Director of Perpetuity Research & Consultancy International and the School of Criminal Justice at the University of South Africa (UNISA), will be holding a Global Thought Leadership Security webinar on 22 June 2023 to discuss the contentious issue of robots operating in the security industry.
Read more...
---
UNISA sponsors Securex seminars
Editor's Choice News Conferences & Events
As part of UNISA's 150-year birthday celebrations, UNISA has sponsored the Securex Theatre Seminar Programme, which will include a number of prominent industry specialists, academics and security practitioners focusing on a number of themes.
Read more...
---
Facilities Management Seminar Theatre
Securex South Africa News
The free-to-attend Facilities Management Seminar Theatre, powered by Broll, delivers information on the latest market trends, thereby keeping attendees up to date on solutions and technology centred on increasing facility system optimisation.
Read more...
---
The latest security trends at Securex South Africa 2023
Securex South Africa News Conferences & Events Training & Education
Security technology evolves at a blistering pace, so it's important to keep up to date with changing trends in order to ensure maximised safety of human and personal assets. The Securex Seminar Theatre, powered by UNISA, is the place to be.
Read more...
---
Sustainability School opens for enrolment
Education (Industry) News Security Services & Risk Management
Three-part programme, first developed for Schneider Electric employees, is now available for free for companies worldwide. Attendees learn how to future-proof their businesses and accelerate their decarbonisation journeys.
Read more...
---
From the editor's desk: Get Smart
Technews Publishing News
Welcome to the fourth issue of Hi-Tech Security Solutions for 2023, which is also the first issue of Smart Security Solutions. As noted in previous issues, Hi-Tech Security Solutions has been rebranded to Smart Security Solutions.
Read more...
---