printer friendly version
Little brothers and sisters are watching you
November 2010
News
Here we were thinking that big brother was growing all the more powerful and intrusive with every passing day. Not that he/she/it is not, it is just that the British have done away with the need for big brother with a new retail CCTV solution, Internet Eyes.
In a nutshell, users can log into CCTV cameras in stores via the Internet and alert shop owners if they see someone stealing anything. The thinking is, allegedly, that it costs too much for retailers to have someone constantly monitor their cameras, making them fairly useless – which is not a totally foreign idea to many local retailers.
So now, for a cash prize, people with time on their hands can monitor the cameras and raise the alarm when they see someone doing something. Never mind big brother, it is the millions of little brothers and sisters you need to watch out for.
As one can imagine, there have been various comments on this idea, ranging from utter hatred to mild distrust. Although those with voyeuristic tendencies might think it is a nice way to spy on others without getting arrested. What interesting stuff you can spy on in a store I do not know, but there has been the odd story told to me about the things people get up to in a shop – apparently supermarkets can be a cheap date. Who knew?
My take on the whole idea is as follows, ignoring any privacy concerns. Since there is a cash prize for catching crooks, you can be sure there will be people checking out a camera, probably from work. These eager beavers will initially click the alarm button every time they see someone scratch their posterior, thereby creating even more work for retailers' security staff as they run after loyal customers, mace and batons at the ready.
So the retailers will quickly tire of the false alarms and go back to their original belief that CCTV is more trouble than it is worth (of course, we are referring to the front store now). The lack of rewards will also quickly make the voyeuristic snitches lose interest and go back to downloading porn and illegal songs and movies on their work computers. Of course, the fact that users need to pay a subscription for the privilege of exercising their voyeuristic muscle may dampen their spirit as well.
And apart from all that, imagine how busy you would be in South Africa, especially if they went and put cameras in the storage and loading areas. You would have to hire a squadron of special forces commandos to keep up.
On the other hand, it is in the UK and they are in the process of changing their version of Security Industry Alliance quite dramatically so maybe lazy Internet layabouts are the only resources that it can afford. If that is the case, I want to volunteer; a bit of social security and a broadband connection and I will be happy.
There will be more about the SIA saga in the January issue. Safe to say, our security associations are going strong and we will have comment from the people who count.
I wonder if they need any volunteers to keep a watchful eye for untoward activities in the Victoria's Secret changing rooms?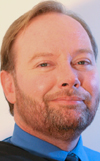 Andrew Seldon, editor
Credit(s)
Further reading:
Free South Africa Market Report webinar from TAPA EMEA
Technews Publishing Editor's Choice News Transport (Industry) Training & Education Logistics (Industry)
October 2023 offers TAPA EMEA members and non-members opportunities to increase their knowledge of cargo crime and supply chain security risks in three countries in Europe, the Middle East & Africa region, where supply chains are most targeted by both organised crime groups and other offenders.
Read more...
---
AI Video Analytics
News
Stand a chance to win a share of R50,000 in prizes by testing the effectiveness of DeepAlert's cloud-based AI video analytics on your own surveillance footage or images.
Read more...
---
NEC XON modernises its security operations using MDR
iOCO Software News Cyber Security
The landscape of cyber threats has evolved dramatically, with cybercriminals becoming more interconnected and resourceful. This shift has necessitated the rapid acceleration of MDR services, which serve as a formidable bulwark against the modern adversary and promote business resilience.
Read more...
---
Texecom increases support in the EMEA with key appointments
Editor's Choice Perimeter Security, Alarms & Intruder Detection News
Texecom announced two new appointments to its EMEA sales team: Thomas Vanden Wyngaerdt as Head of EMEA Sales and Tom Wright as EMEA Account Manager.
Read more...
---
Cyber incidents result in a 9% decrease in shareholder value
News Cyber Security
Aon published its 2023 Cyber Resilience Report, revealing that, on average, a significant cyber incident resulted in a 9% decrease in shareholder value – over and above the market – in the year following the event.
Read more...
---
Paxton opens first experience centre in South Africa
Paxton News Access Control & Identity Management
The new Paxton Experience Centre in Johannesburg is now open and welcoming security installers and end users who want to see Paxton's products in action.
Read more...
---
Paratus signs re-seller agreement with Starlink for Africa
News IT infrastructure
Pan-African telco and network services provider Paratus Group announced it has entered an agreement as a distributor for Starlink's high-speed services across the African continent, available immediately in Mozambique, Kenya, Rwanda and Nigeria.
Read more...
---
4IR is opportunity
News
In South Africa, digitalisation remains 'at a nascent stage' which means significant work still has to be done when it comes to addressing skills development around 4IR in the country.
Read more...
---
Five ways to reduce your cyber insurance premiums
Security Services & Risk Management News
With the global costs of cybercrime expected to soar to $13 trillion within the next five years, cyber insurance is booming as organisations try to mitigate the risk of financial losses.
Read more...
---
Client satisfaction boosted by 85% at Thungela Mine
Thorburn Security Solutions News Security Services & Risk Management Mining (Industry)
Thorburn Security, a division of Tsebo Solutions Group, has announced its recent collaboration with Kwa-Zulu Natal security company, Ithuba Protection Services, as part of its Enterprise Supplier Development (ESD) initiatives across Africa.
Read more...
---