printer friendly version
A revolution in access control
Access & Identity Management Handbook 2009
Access Control & Identity Management

Access control has come a long way and been through many changes. Jack Edery, CEO of Elvey Security Technologies, believes it is about to undergo even more dramatic changes, all for the benefit of users.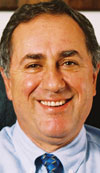 Jack Edery
Centuries ago, people's access and egress to properties was probably controlled with large stones placed at cave entrances. Then guards, walls and moats succeeded this most basic form of access control. The process became mechanised with the use of wooden bolts and keys, thought to trace back thousands of years to the early Egyptians.
Over the years, as the need to protect family and property intensified, wood was replaced with metal, security locks took over from tumbler locks, and then came various versions of combination locks and time-locking mechanisms. The arrival of the computer and then the Internet changed the face of access control forever.
"With this new technology, systems could easily be reconfigured and access tag and cards were far more cheaply replaced than bunches of keys. There was also no denying the convenience of having only one tag to access multiple entry points within a building," says Jack Edery, CEO of Elvey Security Technologies. "On top of that, access control systems could now provide records of all exits and entries, and data could be extracted from an electronic access control system into a payroll system."
Used with growing confidence and success around the world, people could have been forgiven for thinking that analogue technology was here to stay, says Edery, highlighting its reliability and affordability. Yet he has little doubt that the future of access control lies in IP-based video surveillance. "If we look at the development of CCTV equipment, where analogue is fast being supplemented or replaced with IP (Internet Protocol), I have no doubt that access control is following the same trend," he asserts.
Advantages
IP technology started making its presence felt in the access control market in 2007 and its popularity is soaring on the back of its many advantages. These include easy and cost-effective central database interrogation via local and wide area networks as well as easy and cost-effective integration with other systems. It also requires less cabling, which has huge cost-saving implications for installations in new buildings, owing to the type and amount of cabling required.
Highly adaptable, IP also becomes a reliable, functional hybrid when combined with access control and other applications such as building management, CCTV and time-and-attendance systems, for which Edery says there is growing demand.
Other factors that Zane Greeff; Elvey's technical director sees driving IP technology into more businesses around the world are its cost-saving potential on the larger sites, user-friendliness and infrastructure simplification.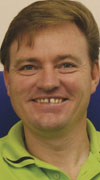 Zane Greef
"Today's electronic access control systems face a number of challenges. For one, sites are getting bigger, hence the need for more users on a system. This increases product, implementation and installation costs as well as makes the overall system more complicated to operate," he says. "This is particularly true of installations that would have required every foot to be wired with copper."
Another major departure from the traditional electronic access control system is that the IP-based or digital access control system is Web-based. Says Greeff, "In many instances, programming, viewing of data and reports can be done on the network using standard Web browsers."
For all the new technology's advantages, however, he warns that its benefits are directly linked to the following:
* The reliability of the company network.
* The overall security of the company network against unauthorised access and hackers.
* Power supply, whether traditional or PoE (Power over Ethernet) – especially in the event of power-cut or load shedding.
* The choice of system designer and installer, which both need to have adequate knowledge of security and network environments using TCP/IP.
"That IP access control is readily available is a given," Greeff says. "The challenge is to balance the cost aspect of it. IP readers, which links directly to the company network, and are expensive since each unit has its own network port and electronic components."
Accordingly, his advice to those wanting the best combination of cost-efficiency and efficacy is to use a networkable (TCP/IP ready) multidoor controller. He sketches the following picture: "Think of the controller as the computer controlling the access. Then picture a group of doors and readers connected to it with traditional or RS485 connection. The controller (and there can be more than one) in turn, connects through the network to the mainframe computer or server in the control room."
Another key advantage of using IP as a transmission medium is that the cabling typically already exists in most businesses and residential markets today, says Michael Brett, Elvey's national sales manager. "If it does not, installing Ethernet cabling is not expensive. Furthermore, computer networks allow users to make use of standard PC servers for video management and storage; PCs for controlling the security and access control systems, which ultimately makes the systems easier to use and understand. It is generally easier to work your way through a software programme than it is working with a user manual."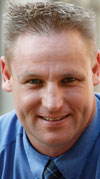 Michael Brett
The solution
According to Elvey integration specialist Francois Smuts, the way to ensure better convergence and integration between CCTV and access control security systems sharing the same TCP/IP network is to implement a number of small dedicated sub-systems that are linked via the company's existing network. As these systems make use of existing company network infrastructures, the end results with regard to implementation, cost, complexity of design and installation time, are all improved. On sites that are more complex though, he recommends the installation of a separate network to counter possible problems surrounding the integrity and load pressure on the existing network.
This has proved to be a welcome solution for high-risk operations that have multiple sites or branches around the country.
"By connecting the various branches' access control systems to the company's existing network, the security manager is able to manage all access from one central point. Because he only requires a handful of operators to administer the entire system (as opposed to having one operation in each site), the risk of confidential information falling into the hands of the wrong people is greatly reduced. What's more, head office is able to control non-employees' access privileges to the various sites far more effectively.
"In the past, end-users would often complain about how complicated it was to use administration software, especially when it came with additional features and capabilities that manufacturers sometimes built in to justify the price. Although these features can be necessary in high-security environments, it was frequently a case of over-kill for the small to medium-size companies."
Bigger is not better
Cutting-edge technology aside, users of access control systems are also buying into aesthetics. According to Smuts, people are paying more attention than ever to the appearance of their premises. "As a result, we are increasingly being called on to supply compact, non-intrusive access control and security systems," he says. "The trend is definitely toward small, wireless devices which offer substantial cost savings owing to their ease of installation and limited cabling requirements."
In summary, Brett says that the rise in costs today is forcing companies to reduce costs, which IP will do while enhancing security at all levels since network devices can be monitored individually for connectivity. The other major benefit of IP is the fact that one is able to deploy redundancy for transmission making use of secure wireless infrastructure as well as cellular infrastructure.
"And we are not the only ones who believe that IP is the future. Predictions by Rune Gustavsson of the American Department of Software Engineering and Computer Science (IPD) and Societies of Computation (SoC) estimated in 1997 that the number of PCs in the world was around 60 million, a figure he expected to rise to around 350 million by 2010. In support of this, according to him, was the number of devices that were network-equipped in 1997 amounted to around 10 million, which was likely to reach 3000 million by 2010."
Credit(s)
Further reading:
Paxton10 for smart buildings
Issue 5 2020, Paxton Access , Access Control & Identity Management
Paxton10, offering access control and video management on one simple platform, is available in the South African market.
Read more...
---
Suprema enhances cybersecurity
Issue 5 2020, Suprema , Access Control & Identity Management
Suprema BioStar 2 is a web-based, open and integrated security platform that provides comprehensive functionality for access control and time and attendance.
Read more...
---
A wizz at visitor management
Issue 5 2020 , Access Control & Identity Management
WizzPass is a locally developed software platform for managing visitors to businesses, buildings or business parks.
Read more...
---
Contactless at the game
Issue 5 2020, IDEMIA , Access Control & Identity Management
IDEMIA partners with JAC to successfully test frictionless biometric access technology at Level5 Stadium in Japan.
Read more...
---
Focus on touchless biometrics
Residential Estate Security Handbook 2020, Hikvision South Africa, Saflec, IDEMIA , Suprema, Technews Publishing , Access Control & Identity Management
The coronavirus has made touchless biometrics an important consideration for access control installations in estates and for industries globally.
Read more...
---
Providing peace of mind
Residential Estate Security Handbook 2020, ZKTeco , Access Control & Identity Management
Touchless technology embedded with face and palm recognition sensors provide 100% touchless user authentication for a variety of applications.
Read more...
---
Frictionless access with a wave from IDEMIA
Residential Estate Security Handbook 2020, IDEMIA , Access Control & Identity Management
Platinum Sponsor IDEMIA displayed its frictionless biometric reader, the MorphoWave Compact, at the Residential Estate Security Conference.
Read more...
---
Cost effective without compromising security
Residential Estate Security Handbook 2020, Bidvest Protea Coin , Access Control & Identity Management
Bidvest Protea Coin offers a range of services, all integrated to offer a future-proof and cost-effective security solution for estates.
Read more...
---
Broad range of estate solutions
Residential Estate Security Handbook 2020, Hikvision South Africa , Access Control & Identity Management
Hikvision offers residential estates a range of systems and solutions that deliver security, from the gate to the individual's own home.
Read more...
---
Excellerate looks beyond traditional guarding
Residential Estate Security Handbook 2020, Excellerate Services , Access Control & Identity Management
Excellerate Services has a suite of best-of-breed technologies that have been integrated into a sophisticated SLA, incident and people management system.
Read more...
---