printer friendly version
International man of mystery
November 2008
News & Events
I have been a Mr J. Bond, a Clark Kent and even a Bruce Wayne. There was a time when I was a HRH E. Windsor. Once I was a certain N. Mandela.
In not one of those occasions did anyone think there was anything unusual or wrong with the person signing these names and offering fake telephone numbers – I do not think Buckingham Palace's telephone number starts with a 011 code. I can understand there may be cultural differences and priorities that would leave some locals ignorant of the fact that Clark Kent is Superman and Bruce Wayne is Batman, and there is after all a resemblance. I would have thought, however, that most South Africans would be able to notice that I am not Nelson Mandela.
The question I have is why bother with guards at the gate when they have as much interest in their jobs as I do in extreme knitting. Would a camera system linked to a central control room not do the job better? At least you would end up with a numberplate and a picture of the person if something does go wrong. When I sign in as James Bond and provide false telephone numbers and even car registration details the company concerned has no way of tracking me if I was bent on stealing something or committing some random act of terrorism.
Some guards, sadly the minority, are on the ball and actually take notice of what is happening. You can ask them about someone or some event and they can provide in-depth and accurate details. Others seem to focus on gnawing their pens down to stubs out of boredom and then get annoyed when someone actually pitches up at the gate and drags them out of their equilibrium.
Of course you cannot lay the blame on the guards. Where is the management? What training did they go through? Do they know the importance of their jobs or are they treated like unwanted orphans that have to be paid a minimum wage? Or is it a case of upping a company's equity numbers?
The efficient ones are generally those from companies whose core business is security and who take the time and effort to train their staff properly and offer them some sort of career path. In South Africa especially, security is a long-term commitment and staff should be able to climb the ladder.
Sadly, if companies are not taking their guards seriously, they obviously do not consider the security of their customers and employees to be of any importance. If they do, why are they not handling security as they do any other business process? If security has a purpose and a goal, it must be planned and carried out by people with the appropriate training and a full understanding of what their job is. They should be judged on performance and have a career path.
Perhaps this is a reflection on the state of the security industry as a whole? A few companies are out there setting the standard offering best practices and delivering on their promises while the rest coast along making a quick buck? Security, after all, is an easy sell, especially if you keep your prices low. The customer will learn too late that low prices have their own cost, sometimes far more severe than merely money.
Is that too cynical? Then why is it such a hassle to get more companies to align themselves to an industry body like SIA? Too many vested interests? Too many corners to cut? If standards are set, the fly-by-nights will easily be exposed and will have to make an effort to meet them or admit they are unable to offer a decent service. The steel recycling industry has a central association that speaks for the industry, but the multibillion rand security industry still has no central voice.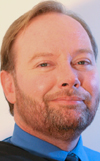 Andrew Seldon
Editor
Credit(s)
Further reading:
Pentagon appointed as Milestone distributor
Elvey Security Technologies News & Events Surveillance
Milestone Systems appointed Pentagon Distribution (an Elvey Group company within the Hudaco Group of Companies) as a distributor. XProtect's open architecture means no lock-in and the ability to customise the connected video solution that will accomplish the job.
Read more...
---
Re-introduction of the booking system
PSiRA (Private Security Ind. Regulatory Authority) News & Events
[Sponsored] PSiRA is reintroducing the booking system for branch visits. Effective Monday, 4 December 2023, clients will be required to book a slot to visit any PSiRA branch.
Read more...
---
From the editor's desk: A sad but exciting goodbye
Technews Publishing News & Events
Welcome to the final monthly issue of SMART Security Solutions. This is the last issue of the year and the last monthly issue we will print. The SMART Security Solutions team wishes all our readers and advertisers a relaxing festive season and a peaceful and prosperous 2024.
Read more...
---
Regal celebrates successful golf day
Regal Distributors SA News & Events
Regal Distributors held its first official Regal Golf Day on 18 October at the Glendower Golf Course in Johannesburg. SMART Security Solutions was there on a hot summer's day to meet many players and sponsors around the course.
Read more...
---
Gallagher Security releases Command Centre v9
Gallagher News & Events Access Control & Identity Management Integrated Solutions
Richer features, greater integrations, with the release of Gallagher Security's Command Centre v9 security site management software designed to integrate seamlessly with various systems and hardware.
Read more...
---
Regal launches direct-to-branch WhatsApp communication
Regal Distributors SA News & Events
With a quick scan of a QR code and a few taps on your phone, installers, integrators, technicians or even end-users can chat directly with the team at their preferred Regal branch via WhatsApp
Read more...
---
FM Expo highlights industry trends and challenges
Securex South Africa News & Events Facilities & Building Management
Keeping tabs on what is happening within the building/facilities management arena can be frustrating, however, a quick way to find out what current trends, challenges, and solutions are available can be found at the Facilities Management Expo.
Read more...
---
All aspects of data protection
Technews Publishing Editor's Choice Information Security Infrastructure AI & Data Analytics
SMART Security Solutions spoke to Kate Mollett, Senior Director, Commvault Africa, about the company and its evolution from a backup specialist to a full data protection specialist, as well as the latest announcements from the company.
Read more...
---
South Africa shows a 1200% increase in deepfake fraud
News & Events Risk Management & Resilience
Sumsub released its third annual Identity Fraud Report of the year, analysing identity fraud across industries and regions based on millions of verification checks across 28 industries and over 2 million fraud cases.
Read more...
---
Projections for 2024's Advanced Threats Landscape
News & Events Information Security
Kaspersky Global Research and Analysis Team (GReAT) experts offer insights and projections for 2024 in the Kaspersky Security Bulletin, with a focus on the evolution of Advanced Persistent Threats (APT).
Read more...
---