printer friendly version
CCTV control room design considerations
CCTV Handbook 2007
CCTV, Surveillance & Remote Monitoring
CCTV systems are typically driven by an interest in cameras, transmission and recording systems. This equipment is responsible for delivering appropriate information on incidents that can occur and falls into the responsibility of the installer.
However, when it comes to developing the control room where everything comes together, it is unusual to find the same kind of focus and enthusiasm. Often the control room is seen as a place where technical equipment is installed rather than a site where people work to bring together all the information and realise the value of the technology.
I had a discussion recently with people from a site who were putting in a large CCTV system. My first question was what was wanted from their CCTV system. The purpose of the system should have a fundamental influence on the control room design. For instance, if the primary role of the CCTV system is to generate recorded material for later investigation, then the control room itself could effectively be a review workstation in a room. However, if the role of the system is to detect theft and try and pick up things before they happen through proactive surveillance, the need for large clear monitors, multiple operators, and space for personnel to work in for a prolonged period becomes far more important.
Starting out
The first defining factor that will influence a control room design and capability is space. Often the control room is found squeezed into space that is difficult to use for any commercial purpose, or buried in unwanted space in the basement. However, where a control room is seen as a central feature of the security strategy, there are a number of criteria to look at. Issues such as how much usable space there is will affect the size, number and positioning of workstations.
Pillars in the way can limit design options, as can low ceilings. Windows are good to have for natural light, but they can also have a major impact on reflection and heat, while noise disturbances can make an environment uncomfortable and excessive vibration can cause problems with equipment.
Custom-built control rooms where space factors are designed according to what is required from the operation are critical. Things like wiring access and the ability to move or extend wiring are also considerations if the control room has to change or expand in the future.
Let there be light
Lighting is also an important feature with controlled lighting for each workstation being available. Ideally, reflective or recessed lighting should be used and complemented by natural lighting where possible. One needs to avoid strong backlight where operators are looking at monitors with a strong light source directly behind the monitor. Traditional fluorescent lighting is one of the worst things to have in a control room yet it is typically all too common. I find that in many cases operators prefer to switch off lighting because it is generating too much glare or is uncomfortable, with the result that many control rooms operate in a fairly dark and gloomy atmosphere.
Aesthetics
Consoles vary in an almost indefinite variety of designs and colour. The move is now away from the traditional wooden consoles with CRT screens to a more modern flat screen design and more spacious desks to work on. LCD and plasma screens have allowed much greater flexibility in the design features of workstations or consoles. However, there are still cases where a whole lot of equipment has been heaped together with no real thought of how it all needs to be coordinated to allow an operator to keep track of what is going on.
The layout of screens and controls is still one of the most important factors in control room design. There is also a strong move away from having as many pictures as possible on a set of monitors in front of the operators. Operators can only look at so much information at a time, and the purpose of the surveillance needs to be equated with the nature, size, and positioning of the display monitors.
Having 12 camera images on a single 17" monitor at the local supermarket is doing nothing for CCTV detection. Operators should always have a spot monitor and the size of the picture relative to the distance of the operator away from the screen is important. There is an increasing move to large screens (eg, 42 inch LCD) which is useful as long as the large screen is not just used to fit as many images on as possible. Work can be organised with control programmes and multiple video images in various configurations being displayed on screen. However, one needs to ensure that the resolution of large screens provides what you need to see in terms of activities or identification from your cameras.
Set your sights
Two key factors that will make or break a control room's effectiveness are 'line of sight' and 'angle of sight'. Line of sight refers to how the eyes are positioned relative to the monitors that are being viewed. I have seen multiple situations where people literally have to lean back in their seats to see what is displayed on the monitors because they were mounted so high up. These kinds of design problems lead to poor effectiveness and health issues.
Similarly, I have seen workstations with three monitors - with one in the middle of the console and two positioned way out on each side. In such cases it was impossible to look at more than one monitor at a time, yet the software control system needs to be used while looking at the impact on a monitor on one's extreme left. Horseshoe type designs were also popular at one stage yet are largely ineffective. Mountings with flat screens provide an advantage compared to the traditional wooden consoles – I have seen a large number of wooden consoles over the years with large holes in them where equipment used to be, and the new equipment does not fit the original designs. Flat screen mountings on racks can be easily moved and tilted. The positioning of monitors, no matter what kind are used, needs to create an easily and consistently viewed area that is comfortable to view and scan.
Spaced out
Desk space is another factor often ignored. Operators typically have to use keyboards, mice, joysticks and other control equipment along with communications devices, yet often are provided with little space to manipulate all of these.
At times, logbooks and documentation must also be completed while all of the other devices are still on the desk ready for use in operating the system. Usable desk space is therefore critical.
Similarly, when operators pull their chairs into a desk, the leg space is going to determine whether they are comfortable, or whether they have to sit away from the desks in order to have a comfortable seating position. The idea of having to sit with the same kind of leg space that one gets on a 747 to London every day of one's life is not something that many people would be happy with. It also raises health issues in terms of circulation and body posture.
Looks vs practicality
What is visually impressive is not necessarily the most effective. The best designed control rooms are often those where the most thought has gone into what needs to be accomplished in the control room. A number of recently designed control rooms show that one can not only look good, but can be highly functional as well. The control room at OR Tambo International Airport is a good example of a good-looking control room with strong functional design.
Perhaps one of the easiest ways of seeing whether a control room meets requirements is sitting down in front of a console and asking yourself whether you would like to work in that position for 12 hours a day for the next six months. It is what many managers are expecting their operators to do.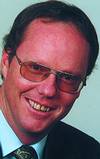 Dr Craig Donald is a human factors specialist in security and CCTV. He is a director of Leaderware, which provides instruments for the selection of CCTV operators, X-ray screeners and other security personnel in major operations around the world. He also runs CCTV Surveillance Skills and Body Language, and Advanced Surveillance Body Language courses for CCTV operators, supervisors and managers internationally, and consults on CCTV management. He can be contacted on 011 787 7811 or craig.donald@leaderware.com
Further reading:
Reinventing network camera security
Issue 1 2020, Axis Communications SA , CCTV, Surveillance & Remote Monitoring
Now in its seventh generation and celebrating its 20th anniversary, the Axis ARTPEC chip was launched in 1999 designed to optimise network video.
Read more...
---
Cloud-based fleet and driver management
Issue 1 2020, Graphic Image Technologies , CCTV, Surveillance & Remote Monitoring
Graphic Image Technologies (GIT) has announced the availability of a cloud-based dashcam designed to improve on-the-road behaviour and assist in improving fleet management.
Read more...
---
Cathexis specialises in integration
Issue 1 2020, Cathexis Technologies , CCTV, Surveillance & Remote Monitoring
The integration of multiple systems is intrinsic and essential to the goal of creating an effective and efficient operational environment.
Read more...
---
Do wireless networks meet modern surveillance demands?
Issue 1 2020, Duxbury Networking, RADWIN , CCTV, Surveillance & Remote Monitoring
It is predicted that video will account for 15,1 zettabytes (1 zettabyte = 1 trillion gigabytes) of data annually, which is more than any other IoT application.
Read more...
---
Traffic doesn't have to be this way
Issue 1 2020, Dahua Technology South Africa, Axis Communications SA , CCTV, Surveillance & Remote Monitoring
More effective traffic management is something that would save us all a lot of frustration and wasted time, and it's one of the areas where AI and big data can have a significant impact.
Read more...
---
Dahua launches Hunter Series
Issue 1 2020, Dahua Technology South Africa , CCTV, Surveillance & Remote Monitoring
Dahua launches a new dual-PTZ camera that enables flexible and multi-scene panoramic monitoring.
Read more...
---
8 MP fisheye camera
Issue 1 2020, Dallmeier Electronic Southern Africa , CCTV, Surveillance & Remote Monitoring
Dallmeier's new 8 MP fisheye camera combines AI-supported object classification and H.265 in a compact design.
Read more...
---
Using ANPR to enhance security
Issue 1 2020, Duxbury Networking , CCTV, Surveillance & Remote Monitoring
Deep learning and AI-based algorithms enable ANPR cameras and their associated software to detect and recognise number plates with an extremely high level of accuracy.
Read more...
---
AI supercharges surveillance
Issue 1 2020 , CCTV, Surveillance & Remote Monitoring
The ability to analyse live video through AI techniques means that untapped footage from existing, passive cameras can be used to identify patterns, trends and anomalies.
Read more...
---
IDIS launches new cameras with on-board analytics
Issue 1 2020 , CCTV, Surveillance & Remote Monitoring
IDIS has launched a lineup of Edge VA bullet and dome cameras, featuring on-board analytics that will transform the efficiency of security operations.
Read more...
---