printer friendly version
Where to 'access' and why to 'control'
Access & Identity Management Handbook 2004
Access Control & Identity Management

What is the primary reason to implement an access control solution? In short, it is to properly protect people and assets and to accurately record and manage the requirements of the site where the technology is installed. The underlying premise of this is that access control is viewed as mission-critical and unlike other security disciplines where a fault may not be life threatening - imagine the consequences if there is a fire in a building and the access control would not allow you to get out of the building.
Having now established that a company has a requirement, the next step would be to choose a solution that has the correct features for desired results. This implies an understanding of exactly what your organisation's unique needs are in terms of safety and access.
The following points are not exhaustive but provide an indication of the questions you should ask and the type of information you may wish your system to provide:
* Who is present on the site?
* Where are my visitors - are they where they should be?
* How do I know where people are experiencing an emergency situation?
* How do I control access in my facility - both to general and restricted areas?
* Can I obtain information on times of access?
* How can I monitor intrusion through doors and windows into restricted areas, and automatically sound alarms or warn security personnel?
* How can I save energy by controlling access into my building?
* How can I monitor the security personnel's movements (guard tours)?
* How do I control vehicle access, particularly where intrinsic safety is required?
* How do I improve management of time and attendance and automatically update my payroll?
* How do I ensure only my trained staff are using machinery?
* How do I link safety induction training and other skill qualifications to control access to certain site locations?
* How do I record, design, print and issue photo identification passes?
* How do I ensure important data is captured and readily available?
Once you have answered these questions, and the list is definitely not exhaustive, you are now better placed to make an informed choice of access control.

For example the requirement of the site may need the implementation of an integrated system which includes any part of access control, or the solution in its entirety - close circuit television, security alarm monitoring, fire safety, asset tracking, building management and emergency response.
All these requirements could have an impact on the access control solution that is installed, and hence the selection of the product is mission critical.
Having now got the requirements of the site correct, there are two criteria left which need to be satisfied. The first is the selection of the product supplier. Certain issues should be examined here such as the company's time in the market; the length of time the product has been available; the guarantees applicable that the product comes with; and the availability of a stable infrastructure to support the product. These are not the only points to consider but they cover certain key issues and satisfaction in these areas will ensure a quality product that meets the requirement.
The next area is the selection of the integrator or company to do the installation. Certain questions should be asked here and the answers should be visible from the company's profile. These should include the track record, technical capability and relevant installation sites.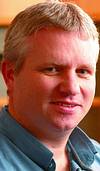 Tim Timmins, Integrated Building Solutions (EBI) at Honeywell Southern Africa
For more information contact Tim Timmins, Honeywell Southern Africa, 011 574 2500, fax: 011 574 2507, tim.timmins@honeywell.com, www.honeywell.co.za
Further reading:
Secure vehicle access in residential estates
Issue 2 2020, Protoclea Advanced Image Engineering , Access Control & Identity Management
Can technology offer a cost-effective solution that will provide both secure access control and free-flowing traffic in estates?
Read more...
---
Managing people's attendance and time
Issue 2 2020, Secutel Technologies , Access Control & Identity Management
Managing people's attendance, along with access control is a basic, yet critical challenge for any organisation.
Read more...
---
Modular ANPR camera solution
Issue 2 2020 , Access Control & Identity Management
Videalert has announced the immediate availability of Stingray, a new modular ANPR camera solution designed for use with mobile enforcement vehicles.
Read more...
---
Digital document revolution
Issue 2 2020 , Access Control & Identity Management
A new white paper that examines the implications of the transition from physical to digital security documents has been published by Reconnaissance International.
Read more...
---
Facial access control for ministry
Issue 1 2020, ZKTeco , Access Control & Identity Management
The Ministry of Culture in Saudi Arabia has adopted ZKTeco's facial recognition technology and fingerprint biometrics to manage access control into its building.
Read more...
---
New Door Pilot app from dormakaba
Issue 1 2020, dormakaba South Africa , Access Control & Identity Management
With new dormakaba Door Pilot, automated doors can also now be operated on the basis of remote control technologies. The system, comprising the Door Pilot app for smartphones and a Wi-Fi interface for ...
Read more...
---
Identity lifestyle
Issue 1 2020, Suprema , Access Control & Identity Management
Once the technology of the future, biometrics has quietly snuck into our daily lives through smartphones and access controls into our places of work.
Read more...
---
Securing BP's new head office
Issue 1 2020, ISF SFP , Access Control & Identity Management
ISF SFP was awarded the contract to secure the first development phase for Oxford Parks, the new head office for BP South Africa.
Read more...
---
Combining aesthetics and access control
Issue 1 2020, Turnstar Systems , Access Control & Identity Management
Prestigious law firm Bowman Gilfillan recently upgraded its physical security with the addition of four Turnstar Speedgate Express access control lanes.
Read more...
---
Video doorbells from Ring
Issue 1 2020 , Access Control & Identity Management
Ring has a number of video doorbells available in South Africa that run off batteries or power and enable users to answer their doors from anywhere.
Read more...
---