printer friendly version
Raising the profile of security
February 2003
News
Welcome to the first issue of Hi-Tech Security Solutions for 2003. As in previous years, our February issue includes the official Securex visitors' guide, Securex Showcase 2003. Also included in this issue is an exclusive Securex 2003 preview - a look at some of the products and services on show at South Africa's premier security exhibition.
I would not be far off the mark to say that 2002 was a defining year for the industry and to suggest that in 2003 the evolution of an industry that has come into the limelight for various reasons will continue.
Indeed, the industry has evolved from guards doing robotic watches and patrols to an era of integrated security programs that balance educated, well-trained human resources, state-of-the-art technology, sophisticated intelligence, and customised protocols. With all of these changes however, there is still ambiguity among security executives and those they protect about what their role really is and what it should be.
Writing in US magazine Access Control & Security Systems, Bonnie S. Michelman elaborates on the latter. "The increase and visibility of cyber-crime, threats, intimidation and physical acts of violence all serve to enlarge the role of security. The Internet has provided an anonymous way of instilling fear and of perpetrating many crimes against corporations and individuals. Information systems security issues are now critical to an organisation's survival as well as success", says Michelman, who is a director of police, security and outside services at Massachusetts General Hospital, Boston.
"Regulatory changes and a need for more compliance have created far greater roles for security within organisations. Negligent and inadequate security litigation has risen rapidly, thus expanding the proactive and preventive aspects of security and the need for more progressive people and programs.
"The age of international terrorism has converged and exploded into an era of changing risks and escalated fears. The horrific events of 9/11 and their aftermath have heightened the need and utility of today's security professional. We need now, more than ever, to make our corporations and community realise the breadth, depth, expertise and complexity of our industry members and of our corporate purview. It is time to change the stereotype and to market and communicate our value to society and to the corporate world. There has also been overreaction by some segments of our industry and by some corporations. It shows in additional labour not properly deployed or trained, security technology that is poorly designed, or procedures that are not viable. Our current situation requires fluid risk assessment. Vulnerabilities must be negated through methodical, well-designed programs that are palatable to an organisation's culture and operation. Such analysis is an expanded role for security in today's corporations. We need to ensure that the modifications we make and programs we implement do not simply give an illusion of improved security that does not really exist."
As Michelman correctly points out, the role of the security executive has evolved over the past few years. Taking on new endeavours and responsibilities is a key to success for a security executive and his/her team. This may entail getting involved with, or taking the lead, for disaster planning, life safety and fire programs, regulation compliance issues and certainly information system security issues.
Michelman aptly sums it all up by stating: "Our ultimate objective, as security professionals, is to find diverse and beneficial ways to be integral, visible and to provide value to our corporations. We have one of the most critical positions in any corporation. If we do it well, integrate and impact all we can, our value becomes clear and the demand for our role increases. If we cannot quantify our usefulness and do not serve our corporations in as broad, competent, and proactive way possible, it can have disastrous consequences for our corporation and will slow down the image and development our united industry of corporate security is trying to achieve."
"We have chosen this industry to serve. We can make an enormous impact on its future and leave a great legacy if we choose. The choice is ours."
Till next month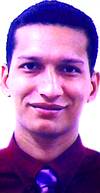 Gerard Peter - editor
Further reading:
SABRIC annual crime stats 2019
Issue 5 2020 , News
SABRIC, the South African Banking Risk Information Centre, has released its annual crime stats for 2019
Read more...
---
From the editor's desk: We're back!
Issue 5 2020, Technews Publishing , News
Welcome to the fifth issue of 2020. If years were people, 2020 would have been hung, drawn and quartered...
Read more...
---
XtraVision moves to new premises
Issue 5 2020, XtraVision , News
Hot on the heels of the company changing hands, XtraVision, a distributor of electronic security and fire solutions in Africa and South America, has relocated.
Read more...
---
20 years of innovation in security and biometrics
Issue 5 2020, Suprema , News
Founded in 2000, Suprema has built a sales network in over 140 countries and has over 1 billion users.
Read more...
---
Fidelity ADT and Vumacam join forces
Issue 5 2020, Fidelity ADT , News
Fidelity-ADT recently partnered with Vumacam to roll out a surveillance network of cameras across a number of southern suburbs in Johannesburg.
Read more...
---
Dahua launches ECO Partner Programme
Issue 5 2020, Dahua Technology South Africa , News
Dahua Technology has launched its new technology partner programme, the Dahua ECO Partner Programme.
Read more...
---
Suprema unveils Suprema G-SDK
Issue 5 2020, Suprema , News
Suprema's latest software development kit (SDK), Suprema G-SDK, allows Suprema devices to be seamlessly integrated with third-party software.
Read more...
---
New smart alarm solution with video verification
Issue 5 2020 , News
IDS has released the 806, a new 8-zone alarm solution based on 20 years of experience and over 1,5 million IDS805 installations.
Read more...
---
From the editor's desk: Sustaining security and sanity
Residential Estate Security Handbook 2020, Technews Publishing , News
Sustainability is a critical component of almost anything in these days of a tanking economy, boosted by COVID-19, which is given further emphasis by the economy being further hammered by the 'cure' for ...
Read more...
---
Gallagher launches Command Centre v8.30
Issue 5 2020 , News
Gallagher's v8.30 release improves operator efficiency with enhancements to Command Centre Mobile and integrated third-party systems, and further supports health and safety obligations.
Read more...
---