printer friendly version
CCTV as an independent arbitrator
October 2011
Surveillance
An article in the Mail and Guardian online by Katherine Child at the end of October raises the issues of journalists and photographers being under fire from demonstrators in the streets, but also being subject at other times to difficulties in dealing with police. The article highlights the vulnerabilities of journalists who are quite literally often in the line of fire from both sides.
Yet during the protests, much of the area must have been in constant surveillance by both city and private CCTV operations, but there seemed to be little attention focused towards the cameras. Perhaps because many of the protestors were unaware of the cameras, or quite simply did not care if they were being viewed. Perhaps in the heat of the moment many of the police were equally unaware of being viewed by cameras located above them.
While CCTV is often used as a crime prevention measure, another side of it is often overlooked. It is, in fact, a highly relevant independent arbitrator of what has happened and responsibilities of those involved.
Like any video or even still photo footage, CCTV has the potential to be manipulated in use by selectively showing only certain scenes or being targeted only towards certain people. However, during the protests, CCTV is perfectly placed to view all sides of a story, literally from beginning to end.
In the casinos, for example, CCTV is seen as a way of protecting employees as well as catching those committing crime. Where employees are subjected to abuse or harassment by clients or members of the public, or where a particular call or action is in dispute on a gaming table, employees can always resort to saying "we can get surveillance to look at the camera views and tell us what happened".
It is not just casinos where this is useful. Wherever employees, security personnel, or police are involved in interacting with the public, the opportunity to go to an 'unbiased arbitrator' showing the actual events can be an important part of avoiding the consequences of false accusations.
Equally, where officials have been at fault, CCTV provides material to hold them accountable and demonstrate a record of their behaviour. This can only assist to improve the conduct of response personnel, whether in private or public protection roles. One of the most important functions in CCTV incident handling is to monitor the process of the suspect being apprehended and what happens from there. It stops potential false accusations of excessive violence, response initiated aggression and accusations of planting false evidence. In this sense, it not only contributes to the increased chance of getting a conviction, it also serves to protect as well as to audit and improve the standards of performance for officials.
Viewing remotely serves to protect operators somewhat from the direct influence of having rocks thrown at them, or being accosted by police or security in getting the story. Perhaps the lack of a public profile assists operators, whereas journalists are in the open for all to see and their subsequent words or images are splashed all over the media. Nevertheless it is still important to protect operators from an unnecessary public profile for their own security, and to prevent the same kind of intimidation that journalists face, but which may occur out of the public eye.
It is advisable to have some kind of procedure built into the CCTV viewing process during incidents to ensure that one can view the conduct of all parties and serve in an arbitrator function should it be necessary. If operating to a laid down procedure, operators can be seen in more of an auditing role and can't have their motives and personal interests questioned.
We often forget that CCTV is not just about catching people, it is also about protecting people. Ensuring accountability to standards of behaviour and ensuring the following of standard procedures is a part of this protection.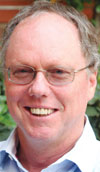 Dr Craig Donald is a human factors specialist in security and CCTV. He is a director of Leaderware which provides instruments for the selection of CCTV operators, X-ray screeners and other security personnel in major operations around the world. He also runs CCTV Surveillance Skills and Body Language, and Advanced Surveillance Body Language courses for CCTV operators, supervisors and managers internationally, and consults on CCTV management. He can be contacted on +27 (0)11 787 7811 or craig.donald@leaderware.com
Credit(s)
Further reading:
Pentagon appointed as Milestone distributor
Elvey Security Technologies News & Events Surveillance
Milestone Systems appointed Pentagon Distribution (an Elvey Group company within the Hudaco Group of Companies) as a distributor. XProtect's open architecture means no lock-in and the ability to customise the connected video solution that will accomplish the job.
Read more...
---
Embracing next-generation surveillance for safer cities
Surveillance Integrated Solutions AI & Data Analytics
With the South African government highlighting the importance of building smart cities by integrating advanced technologies to make them more resilient and liveable, the role of next-generation network video and surveillance technologies cannot be ignored.
Read more...
---
Hik-Connect for Teams released
Hikvision South Africa Products & Solutions Surveillance
Hikvision has released an update for its security management platform; Hik-Connect for Teams not only meets the specific needs of individual users, but also caters to various medium-sized businesses (SMBs) and multi-site management scenarios.
Read more...
---
The human factor side of video management systems
Leaderware Editor's Choice Surveillance Risk Management & Resilience
A video management system (VMS) is central to, and the most vital element to any control room operation using CCTV as part of its service delivery, however, all too often, it is seen as a technical solution rather than an operational solution.
Read more...
---
A simple system for complex protection
Surveillance AI & Data Analytics IoT & Automation
Reconeyez is a company that provides autonomous wireless visual verification systems with built-in artificial intelligence. Running on batteries, each device includes communication capabilities, creating a mesh network between the various devices, linking them to the control room.
Read more...
---
Revolutionise your security with integrated solutions
Secutel Technologies Products & Solutions Surveillance
By merging the capabilities of SecuVue and Secutraq, Secutel has forged a robust system empowering users to fine-tune analytics and harness facial recognition, pose detection, and XFS, among other features.
Read more...
---
Safer roads to a sustainable future
Dahua Technology South Africa Surveillance
With the ever-increasing number of vehicles on the road, it is imperative to constantly improve the quality of transportation monitoring and traffic management in urban and rural areas.
Read more...
---
From damage management to false alarm prevention
Dallmeier Electronic Southern Africa Transport (Industry) Surveillance Logistics (Industry)
Video surveillance is undergoing an exciting evolution; today's IP-based solutions can be fully integrated into digital systems. With the increasing integration of artificial intelligence (AI); logistics, in particular, can make processes more transparent and exploit previously untapped potential.
Read more...
---
Marshall Security partners with Blacklight to introduce Reconeyez to KZN
News & Events Surveillance Power Management
Marshal Security has joined forces with Blacklight Group to launch Reconeyez, a cutting-edge battery-powered surveillance platform with mesh network capability, in the KwaZulu-Natal market.
Read more...
---
Professional mobile video management in your pocket
Dallmeier Electronic Southern Africa Surveillance
With the SeMSy Mobile Client for its Domera and Panomera cameras, Dallmeier is now launching a solution that combines the functional and security requirements of professional organisations with the user-friendliness and simplicity of consumer apps.
Read more...
---