printer friendly version
The BEE conundrum
July 2010
Security Services & Risk Management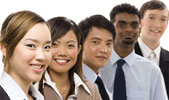 The government's Black Economic Empowerment Advisory Council recently held its third meeting and the Minister of Trade and Industry, Rob Davies said that many elements of the BBBEE Framework had been put in place, including sector charters, codes of good practice and verification processes. He also added: "We find ourselves at a moment when we need to assess the impact of that work."
One of the challenges that the Council would need to advise on was the abuse of the empowerment process through practices like fronting. It would also need to look at the alignment of government's preferential procurement policy with black economic empowerment. The council also identified weaknesses in verification and accreditation procedures.
The very concept of black empowerment is under threat unless steps are taken to cut away the political sensitivity about vetting BEE partner qualifications and backgrounds, says Jenny Reid, managing director of iFacts, a company specialising in effective staff vetting.
"Unfortunately the headlong rush to become empowered has seen a marked increase in the use of fraudulent qualifications and CV misrepresentation, as companies either no longer take the time to check out BEE partners or are possibly even too scared to do so for political reasons," says Reid. "The list of companies who have come unstuck because of the inclusion of unqualified board members or employees is frightening, and the number of people with fraudulent qualifications who are being caught out continues to rise, to now well above 30%, up from below 25% only a few years ago."
Verify credentials
The reason for the increase is partly due, Reid says, to the fact that many companies will not be considered for a tender unless they are empowered or connected with someone issuing the tender. "This has led to a situation where people are being taken at their word that they are in possession of qualifications or experience, when in fact they are not. The capability of the organisation is also not often checked and can lead to poor service delivery. We merely have to look at the tender débâcle in Limpopo recently," she says.
Checking out that claims made on tender documents are indeed valid is vital not only for the continued viability of a company undergoing an empowerment initiative, but also for the whole BEE initiative itself, Reid says. "It harms the concept of BEE to have leading participants exposed as CV fraudsters or be arrested for fraud, as has unfortunately happened all too often in recent times."
Education is of course an important priority, but without the financial viability of the private sector, there will be no taxes to finance education either. "Thus the problem comes full circle: only if companies ensure that they are empowered, will there be economic growth, yet if they are empowered with the under-qualified people, they will not deliver, and the economy will shrink, aggravating the problem all over again."
The only answer is for companies to bite the bullet, and subject all potential suppliers and employees – irrelevant of their standing, race or political background – to a strenuous vetting program, Reid says. "The interests of BEE cannot be served without companies ensuring that the people with whom they are dealing are in fact what they say they are, and that they have the experience that they claim."
Prevention is better than cure
And it is not even that expensive either. For a few hundred rand, it is possible to do a full check (which can include CV verification, and checks on background, financial status, criminal records, driver's licence, social habits as examples) which will reveal much about any person," she says. "That information may very well prevent damage to the empowering company and also go a long way to building up the respectability and image of BEE itself."
The value of BEE to South Africa is immense, but it can come as a price to your organisation. Ensure that you conduct sound due diligence before awarding a contract to a BEE organisation or offering a good BEE candidate a position merely because of who he is.
For more information contact The Orange, +27 (0)82 600 8225, jenny@orangebusinessboost.co.za, www.orangebusinessboost.co.za
Credit(s)
Further reading:
Leaders in risk and security: As long as there are people, there will be risk
Issue 5 2020, iFacts, Technews Publishing , Editor's Choice
Jenny Reid is a self-made success, focusing on people, the risks they create and the potential they have.
Read more...
---
Mitigating the human risk
Issue 5 2020, Managed Integrity Evaluation, Technews Publishing, iFacts , CCTV, Surveillance & Remote Monitoring
Hi-Tech Security Solutions asked Jennifer Barkhuizen and Jenny Reid for some information around background screening and vetting of potential new hires.
Read more...
---
Digital evidence handling in the cloud
Issue 5 2020 , Security Services & Risk Management
Investigate Xpress is a free, cloud-based digital evidence management solution designed to make police forces more efficient and productive.
Read more...
---
The evolution of security in residential estates
Residential Estate Security Handbook 2020 , Editor's Choice, Integrated Solutions, Security Services & Risk Management
Two large estates discuss their security processes and the ever-expanding scope of responsibilities they need to fulfil.
Read more...
---
Bang for your security buck(s)
Residential Estate Security Handbook 2020, Alwinco , Editor's Choice, Security Services & Risk Management
Hi-Tech Security Solutions asks how estates can maintain a good security posture in the time of the ever-shrinking budget.
Read more...
---
More efficient guarding through the effective use of technology
Residential Estate Security Handbook 2020, Technews Publishing, OnGuard, Stallion Security, Active Track , Security Services & Risk Management
Technology in its many forms can be used to optimise the efficiency and performance of on-site guarding.
Read more...
---
Range of grid-independent power systems
Residential Estate Security Handbook 2020, Specialised Battery Systems , Products, Security Services & Risk Management
SBS Solar has a range of solutions to provide power, save on costs and above all provide peace of mind.
Read more...
---
More than just compliance
Issue 5 2020, IACT-Africa , Security Services & Risk Management
SA is one year away from the Protection of Personal Information Act (POPIA) D-Day.
Read more...
---
Taking the guesswork out of tracking guards
Residential Estate Security Handbook 2020, Secutel Technologies , Security Services & Risk Management
The SecuTraq MP5 is an all-in-one body-worn camera to assist in keeping track of guards on site in real time.
Read more...
---
The benefit of thermal screening
Issue 5 2020, Technews Publishing, Sensor Security Systems , Security Services & Risk Management
How preventive screening with thermal cameras can help in the fight against COVID-19.
Read more...
---