printer friendly version
Ethekwini hospital opts for IP surveillance
November 2008
Surveillance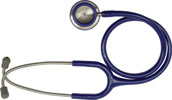 IP video surveillance provides central security control and management support.
Durban-based Ethekwini Hospital & Heart Centre is a state-of-the-art facility committed to taking customer service to new heights. Born from the dreams of businessman and surgeon, Dr Diliza Mji, it truly transforms private medical care in South Africa.
The R340 million centre, owned and managed by Capensis Management, is 100% black owned. At the core of the hospital is its Cardiac Centre staffed by a team of cardiologists, cardio-thoracic surgeons and experienced nursing and support personnel. The emphasis is on lifestyle diseases such as obesity, hypertension and type 2 diabetes, all of which raise the risk of heart disease. The centre provides care for cardiac patients in a purpose-built environment. The 250-bed hospital also features maternity, paediatric and general wards, 30 consulting rooms, seven operating theatres and a 24-hour emergency unit.
Tragically, hospitals are no longer unaffected by the widespread crime tormenting other businesses in South Africa. True to their calling to provide exceptional standards of service to their patients, Ethekwini Hospital has identified the safety and security of its staff, patients, visitors and property as a priority. The hospital is a huge complex, housing highly sophisticated and expensive equipment and systems in various locations and wards on four floors and offering its visitors 420 parking bays.
After considering several tenders, Intelligent Building, a division of the First Technology Group, was mandated to run the project. They are known for their innovative approach by taking advantage of converged technologies.
"The ease of integration of the Axis network cameras into the hospital's newly designed IP network, made Axis Communications our first choice as a partner to deliver on this installation," says Vernon Harripersadh, systems design and software infrastructure consultant at Intelligent Building.
Intelligent Building went on to design a video camera system over IP networks using Axis Network Cameras, linked to an operational room from where security officials can effectively control the building, parking area and all entrances. An unobtrusive yet functional security system ensures the safety and security of its patients and visitors without the intimation of Big Brother surveillance.
A comprehensive network of Axis Network Cameras was installed. Five AXIS 221 Network Cameras cover the entrances to the premises. The cameras provide high quality images under all lighting conditions, capturing images at gate control points, using Power over Ethernet (POE). Not only do they record activity at the gates, but they also capture crystal clear images of all registration plates.
Forty-six AXIS 207 Network Cameras throughout the building cover entrances to wards and elevator areas. The cameras give excellent low light performance and are equipped with built-in microphones for synchronised audio to enable remote users to not only view, but also listen in on an area to increase effectiveness. The AXIS 207 offers the best image quality in its class, linked to outstanding bandwidth efficiency.
Two AXIS 233D Network Dome Cameras cover the parking area. Designed for challenging surveillance applications, they can follow moving objects at long distances. Through their 35x optical and 12x digital zoom lenses and electronic image stabilisers (EIS) controllers can clearly see licence plates from a distance of 160 m. AXIS 233D can follow a person walking at a distance of 400 m and pan or tilt to any preset location in less than 1,5 seconds.
Monitoring and control
In the security ops room Milestone Smart Client has been installed on one monitor, providing 64 views. A click of a button shifts the view to selected floors and can also provide full screen views. The second monitor is directly linked to the cameras, giving more clarity as the software talks directly to the camera in realtime. The system switches cameras at 3 second intervals. A button allows users to see the view of any chosen camera on the system. An Impro access control transaction viewer provides images of people clocking in and out.
As the system was introduced at the hospital's planning stage, no history of activity is available to monitor the efficiency of the system. The cameras also serve as management tools allowing them to investigate incidents or monitor the activities of contractors on site.
Images are recorded at 4cif resolution at 8 frames per second and footage is retained for 30 days. This places huge demands on storage, but a 4 TB storage system copes adequately.
Why video over IP?
Only IP technology can support megapixel cameras. Furthermore, analogue cabling would have been much more expensive and given substantially poorer image quality. Considering that the system serves 53 cameras on four floors including exterior units, running cables would have been a daunting task. Analogue cabling would also have picked up a lot of interference from the fluorescent lighting and power cables.
Additional cameras have already been ordered and an expansion to 64 channels is imminent. This will add considerable capacity to the system and improved video surveillance coverage. Storage capacity will be increased by installing an extra SAN/NAS as the hospital plans to archive footage for six months.
The IP solution offers great versatility and image quality at reasonable costs. The system allows for unlimited expansion and it integrates seamlessly with other systems such as access control and time and attendance.
For more information contact Roy Alves, Axis Communications, +27 (0)11 548 6780, roy.alves@axis.com
Credit(s)
Further reading:
Pentagon appointed as Milestone distributor
Elvey Security Technologies News & Events Surveillance
Milestone Systems appointed Pentagon Distribution (an Elvey Group company within the Hudaco Group of Companies) as a distributor. XProtect's open architecture means no lock-in and the ability to customise the connected video solution that will accomplish the job.
Read more...
---
Embracing next-generation surveillance for safer cities
Surveillance Integrated Solutions AI & Data Analytics
With the South African government highlighting the importance of building smart cities by integrating advanced technologies to make them more resilient and liveable, the role of next-generation network video and surveillance technologies cannot be ignored.
Read more...
---
Hik-Connect for Teams released
Hikvision South Africa Products & Solutions Surveillance
Hikvision has released an update for its security management platform; Hik-Connect for Teams not only meets the specific needs of individual users, but also caters to various medium-sized businesses (SMBs) and multi-site management scenarios.
Read more...
---
The human factor side of video management systems
Leaderware Editor's Choice Surveillance Risk Management & Resilience
A video management system (VMS) is central to, and the most vital element to any control room operation using CCTV as part of its service delivery, however, all too often, it is seen as a technical solution rather than an operational solution.
Read more...
---
A simple system for complex protection
Surveillance AI & Data Analytics IoT & Automation
Reconeyez is a company that provides autonomous wireless visual verification systems with built-in artificial intelligence. Running on batteries, each device includes communication capabilities, creating a mesh network between the various devices, linking them to the control room.
Read more...
---
Revolutionise your security with integrated solutions
Secutel Technologies Products & Solutions Surveillance
By merging the capabilities of SecuVue and Secutraq, Secutel has forged a robust system empowering users to fine-tune analytics and harness facial recognition, pose detection, and XFS, among other features.
Read more...
---
Edge could help transform South Africa's healthcare
Axis Communications SA Infrastructure
Edge computing has emerged as a game-changing technology for many industries, and the healthcare sector is no exception. In particular, South Africa's healthcare industry could significantly benefit from the potential of this technology.
Read more...
---
Safer roads to a sustainable future
Dahua Technology South Africa Surveillance
With the ever-increasing number of vehicles on the road, it is imperative to constantly improve the quality of transportation monitoring and traffic management in urban and rural areas.
Read more...
---
From damage management to false alarm prevention
Dallmeier Electronic Southern Africa Transport (Industry) Surveillance Logistics (Industry)
Video surveillance is undergoing an exciting evolution; today's IP-based solutions can be fully integrated into digital systems. With the increasing integration of artificial intelligence (AI); logistics, in particular, can make processes more transparent and exploit previously untapped potential.
Read more...
---
Marshall Security partners with Blacklight to introduce Reconeyez to KZN
News & Events Surveillance Power Management
Marshal Security has joined forces with Blacklight Group to launch Reconeyez, a cutting-edge battery-powered surveillance platform with mesh network capability, in the KwaZulu-Natal market.
Read more...
---