printer friendly version
A fingerprint in Mexico
October 2008
Access Control & Identity Management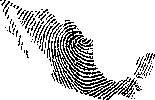 Mexico City International Airport secures its data centre and other critical areas with Bioscrypt's fingerprint readers.
Twenty-four million passengers flow in and out of the Mexico City International Airport (AICM) every year and their safety depends on the airport's security measures – especially those taken to protect restricted areas. AICM was building a new state-of-the-art terminal with a Tier 4 data centre and it wanted an access control system that was likewise cutting edge in order to protect passengers.
The new Tier 4 data centre must meet rigorous standards set by the Uptime Institute – it must have 99,995% uptime capabilities and fully redundant power and cooling systems. Entry to these areas must also be carefully guarded and monitored: they must be protected by biometric readers and anti-tailgating devices so that only one person can enter at a time.
The airport also needed to secure its power facilities, access points leading to the platforms, the communications rooms that house the network switches, as well as all other high-security areas of Terminal 2.
In order to meet these strict standards for its infrastructure and to ensure passenger safety, the Mexico City International Airport decided to implement Bioscrypt's V-Station fingerprint readers. The multifactor authentication solution is being leveraged to provide two-factor identity verification using smartcards and fingerprints to verify the identity of employees as they enter the airport's data centre, communications room and other vulnerable areas.
"The airport requires cutting edge identity management solutions as we cannot tolerate any security breaches. We insisted on using only the highest quality and industry-proven equipment in the access control solution as well as all other systems within the terminal. The biometric readers are an integral part of the solution and are certainly no exception to the high standards set for Terminal 2," said Gonzalo Martinez Ulloa, the CIO for Mexico's Airport Administration Agency (ASA), which is responsible for designing and implementing the technology infrastructure at the airport. "The readers are deployed at the most sensitive and security-enhanced areas of the airport and they provide us with peace of mind, knowing that access to restricted areas will not be easily compromised."
Bioscrypt's solution had the further advantage of being tightly integrated with the airport's new security platform Lenel's OnGuard.
"Bioscrypt has provided this project with the high quality and reliable product that led to its outstanding reputation in the security industry", said Dan Norris, director general, Logical Surveillance de Mexico. "Their quality approach, responsiveness to the market and outstanding support has helped us in the design, installation and implementation of the physical security systems at Terminal 2."
Employees now authenticate themselves at V-Smart readers placed at entrances to critical areas. Their fingerprint is checked against a template placed on HID iClass smartcards. The V-Smart readers at Terminal 2 are a key part of a tightly integrated IP-based security system that uses Lenel's IP-based access control platform and video software along with Axis Communications' IP-based CCTV cameras and HID's smartcards.
There is no longer any doubt about who is entering the Mexico City International Airport's high-security areas. "Biometrics are the strongest form of authentication available to us and using an identification factor that cannot be stolen, forged or lost takes security to a new level. The heightened measures will present a would-be intruder with a significant barrier," Martinez Ulloa said.
By installing a biometric access control solution, the airport can ensure that no one can get into the data centre. If unauthorised personnel gained entry, the airport could compromise its ability to ensure that its infrastructure does not experience any more than 0,4 hours of downtime per year. "Bioscrypt's access control system is high sophisticated – but at the same time, it is elegantly simple. Employees only need their fingerprints and a smartcard to get it." Norris said.
Bioscrypt's partnerships with Lenel, HID and Axis Communications enabled the airport to create a solution in which the different elements worked together as a unified whole.
For more information contact Nichola Allan, G2 Security, +27 (0)11 462 5700, info@g2security.co.za, www.g2security.co.za
Credit(s)
Further reading:
Biometrics: the game changer in access control
November 2019, IDEMIA , Access Control & Identity Management
For security managers, the question is no longer, should I use biometrics, but rather, which biometrics should I use.
Read more...
---
ViRDI UBio Tab 5
November 2019 , Access Control & Identity Management
ViRDI Distribution SA (ViRDI Africa) has announced the release of its long-awaited UBio Tablet to the South African market.
Read more...
---
Cloud-based access control
November 2019, Elvey Security Technologies , Access Control & Identity Management
Hattrix is a flexible and scalable security platform that marks a shift toward outsourcing security, similar to other services such as IT, HR, and legal services.
Read more...
---
Transforming secure access for SMEs
November 2019, dormakaba South Africa , Access Control & Identity Management
The dormakaba Matrix One access solution is an off-the-shelf access offering that is easy to use, completely secure and browser-based, making it accessible from anywhere in the world.
Read more...
---
Manage remote transmitters via GSM
November 2019, ET Nice , Access Control & Identity Management
ET Nice has released a new solution to set up and manage remote transmitters online and monitor access equipment via GSM.
Read more...
---
Secure hands-free access
November 2019, Suprema , Access Control & Identity Management
Suprema's facial biometric terminals bring no-touch access into secure residential estates, high-rise apartments and luxury homes providing fast, easy and intuitive user authentication with the added benefit of hygiene.
Read more...
---
There's an app for gate configuration
November 2019, CAME BPT South Africa , Access Control & Identity Management
CAME KEY is a new generation of working tool for gate automation, allowing setup and configuration from a mobile app.
Read more...
---
Enhanced biometric technology for mines
September 2019, ZKTeco , Mining (Industry), Access Control & Identity Management
Biometric identification and authentication are currently used at various mines in South Africa and in the SADC region.
Read more...
---
Improving access in mines
October 2019, Astra Fasteners , Mining (Industry), Access Control & Identity Management, Products
The VP1 controller provides full access control and remote monitoring of intelligent locks without having to wire into a network or install, manage and maintain software.
Read more...
---
Invixium and Pyro-Tech partner in South Africa
October 2019 , News, Access Control & Identity Management
Invixium, a manufacturer of IP-based biometric solutions and Pyro-Tech Security Suppliers have announced a new distribution partnership.
Read more...
---