printer friendly version
An integrated approach to security
March 2009
News
At the end of last year I openly declared my belief that 2009 will see the death of penetration testing. That does not mean penetration testers are going to disappear, however, we will see the practice undergo a transformation and be reborn as part of a tightly integrated approach to security.
I believe it to be universally true that if you are not paying attention to security, then you have security problems and for this very reason penetration testing has been able to firmly establish its position in software security. Historically, many organisations have written code that they recognise will be insecure and, once complete, their first action is to deploy penetration testing to prove this premise, paying for the privilege.
Am I the only one to see the futility of this exercise? Not anymore.
Penetration testing will get wrapped into a much larger and far more comprehensive approach to improving security. The best initiatives balance the yin and the yang of attack and defence.
2008 saw us pass an inflection point
People are now spending more money on getting code right in the first place than they are on proving it is wrong. However, this does not signal the end of the road for penetration testing, nor should it, but it does change things. Rather than being a standalone product, it is going to be more like a product feature. Penetration testing is going to cease being an end unto itself and re-emerge as part of a more comprehensive security solution.
This kind of thing happens all the time in high-tech. The first PC spell-checkers were standalone programs, but the market for standalone spell-checkers died when they became a standard part of any word processor. These days spell-checkers are everywhere, but there is no market for a standalone spell-checker. Proof positive: there are not even any Web 2.0 or iPhone spell-checker start-ups.
So why now?
Alright, so why 2009? The time is right because back in 2007, IBM bought a company named WatchFire and HP bought a company named SPI Dynamics. The acquired companies both made Web application penetration testing products. IBM and HP spent serious money for these companies, not crazy dotcom prices, but even at HP and IBM you have to tell a good story before you get to spend upwards of 70 million dollars. The good story was that the acquired technology would work together with other products and services to fuel a broad entrée into a rapidly growing software security market.
It takes a little while to digest any acquisition, but by now it has been long enough. 2009 will be the year this strategy comes together, and when we look back, it will be the year when most of the world began thinking about penetration testing as part of a larger offering.
There will always be boutique security consulting companies with funny names and exotic services, but the industry will grow by integrating security yin and yang. If you would like a sneak preview of what the future holds, check out the work White Hat Security has done to integrate its vulnerability measurement service with Web application firewalls. This is attack and defence working together in a creative new way.
Evolve or die
More than ever before, people understand the software security challenge, and penetration testing deserves credit for helping spread the word. But knowing a security problem exists is not the same as knowing how to fix it. In other words, penetration testing is good for finding the problem but does not help in finding the solution – and that is why it must take a long hard look at itself and then make a change. Just like the venerable spell-checker, it is going to die and come back in a less distinct but more pervasive form and I, for one, cannot wait.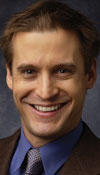 For more information contact Brian Chess, Fortify Software, www.fortify.com
Further reading:
Plan your media strategy with Technews Publishing
October 2019 , News
Dear Marketer, Have you ever looked back on a year and wondered how you survived it? For the majority of South Africans, 2019 started benignly enough, cosily wrapped in the blanket of Ramaphoria that ...
Read more...
---
The Open Security & Safety Alliance celebrates first anniversary
October 2019 , News
Membership triples within first 12 months; ongoing industry work reduces market fragmentation and friction across security and safety landscapes.
Read more...
---
AWS launches Equity Equivalent Investment Programme
October 2019 , News
Amazon Web Services launches Equity Equivalent Investment Programme with the department of trade and industry to help more South African businesses to innovate.
Read more...
---
2020 Residential Estate Security Conference in KZN
October 2019, Technews Publishing , News, Residential Estate (Industry)
Meeting the residential security challenges in 2020 and beyond: Hi-Tech Security Solutions will host the Residential Estate Security Conference 2020 in Durban on 12 March 2020.
Read more...
---
Kaspersky uncovers zero-day in Chrome
October 2019, Kaspersky Lab , News, Cyber Security
Kaspersky's automated technologies have detected a new exploited vulnerability in the Google Chrome web browser.
Read more...
---
Drones and Digital Aviation Conference
October 2019 , News, Conferences & Events
Drones have opened airspaces for everyone in ways that humans had not imagined; to the extent that there is a drone to almost every kind of problem on earth. Drones already have the ability to increase ...
Read more...
---
From the editor's desk: More things change
CCTV Handbook 2019, Technews Publishing , News
Welcome to the CCTV Handbook 2019. This year's handbook breaks a long tradition of publishing the handbook in the first half of the year by releasing it along with the October issue of Hi-Tech Security ...
Read more...
---
From the editor's desk: Six-and-a-half impossible things
October 2019 , News
When it comes to people named Alice, there are two that are noteworthy in the greater scheme of things and specifically when it comes to security in South Africa. Interestingly enough, they both faced ...
Read more...
---
Invixium and Pyro-Tech partner in South Africa
October 2019 , News, Access Control & Identity Management
Invixium, a manufacturer of IP-based biometric solutions and Pyro-Tech Security Suppliers have announced a new distribution partnership.
Read more...
---
Hikvision achieves ISO 28000:2007 certification
October 2019, Hikvision South Africa , News
Hikvision has announced its ISO 28000:2007 certification, marking a further strengthening of the company's supply chain security assurance.
Read more...
---