printer friendly version
An integrated approach to security
March 2009
News
At the end of last year I openly declared my belief that 2009 will see the death of penetration testing. That does not mean penetration testers are going to disappear, however, we will see the practice undergo a transformation and be reborn as part of a tightly integrated approach to security.
I believe it to be universally true that if you are not paying attention to security, then you have security problems and for this very reason penetration testing has been able to firmly establish its position in software security. Historically, many organisations have written code that they recognise will be insecure and, once complete, their first action is to deploy penetration testing to prove this premise, paying for the privilege.
Am I the only one to see the futility of this exercise? Not anymore.
Penetration testing will get wrapped into a much larger and far more comprehensive approach to improving security. The best initiatives balance the yin and the yang of attack and defence.
2008 saw us pass an inflection point
People are now spending more money on getting code right in the first place than they are on proving it is wrong. However, this does not signal the end of the road for penetration testing, nor should it, but it does change things. Rather than being a standalone product, it is going to be more like a product feature. Penetration testing is going to cease being an end unto itself and re-emerge as part of a more comprehensive security solution.
This kind of thing happens all the time in high-tech. The first PC spell-checkers were standalone programs, but the market for standalone spell-checkers died when they became a standard part of any word processor. These days spell-checkers are everywhere, but there is no market for a standalone spell-checker. Proof positive: there are not even any Web 2.0 or iPhone spell-checker start-ups.
So why now?
Alright, so why 2009? The time is right because back in 2007, IBM bought a company named WatchFire and HP bought a company named SPI Dynamics. The acquired companies both made Web application penetration testing products. IBM and HP spent serious money for these companies, not crazy dotcom prices, but even at HP and IBM you have to tell a good story before you get to spend upwards of 70 million dollars. The good story was that the acquired technology would work together with other products and services to fuel a broad entrée into a rapidly growing software security market.
It takes a little while to digest any acquisition, but by now it has been long enough. 2009 will be the year this strategy comes together, and when we look back, it will be the year when most of the world began thinking about penetration testing as part of a larger offering.
There will always be boutique security consulting companies with funny names and exotic services, but the industry will grow by integrating security yin and yang. If you would like a sneak preview of what the future holds, check out the work White Hat Security has done to integrate its vulnerability measurement service with Web application firewalls. This is attack and defence working together in a creative new way.
Evolve or die
More than ever before, people understand the software security challenge, and penetration testing deserves credit for helping spread the word. But knowing a security problem exists is not the same as knowing how to fix it. In other words, penetration testing is good for finding the problem but does not help in finding the solution – and that is why it must take a long hard look at itself and then make a change. Just like the venerable spell-checker, it is going to die and come back in a less distinct but more pervasive form and I, for one, cannot wait.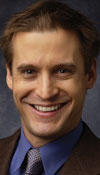 For more information contact Brian Chess, Fortify Software, www.fortify.com
Further reading:
StorONE eliminates capacity-based pricing, offers per-drive pricing model
News
StorONE announced a new pricing model that enables customers to scale for free, driven by a significant software update to the StorONE Storage Engine.
Read more...
---
Axis sets science-based targets for reducing emissions
Axis Communications SA News
Axis Communications has committed to set company-wide emissions reduction targets in line with the Science Based Targets initiative (SBTi), which aims to drive ambitious climate action across the private sector globally.
Read more...
---
Cybereason expands presence across sub-Saharan Africa
News Cyber Security
Cybereason has appointed Chantél Hamman as its new channel director focused on growing the company's presence across sub-Saharan Africa.
Read more...
---
Duxbury awarded Axis SA Distributor of the Year
Duxbury Networking News CCTV, Surveillance & Remote Monitoring
Axis Communications held its Annual Partner Awards on 1 July 2022 to celebrate and acknowledge the efforts of Axis' partners by awarding them for key projects and achievements throughout the year.
Read more...
---
inq. acquires Enea Edge IP for edge orchestration capability
News
inq., a global edge solutions provider, announced an agreement with Enea AB to license the Enea Edge intellectual property through a perpetual software development licence.
Read more...
---
Add a mobile punch to payroll
News
Econz Wireless has appointed 4Sight Holdings as a distributor of its products throughout the Middle East, Central Europe and Africa regions.
Read more...
---
How deepfakes attack business and how to combat them
News
The FBI recently announced that more companies have been reporting people applying for jobs using deepfaked, video, images, recordings and stolen identities pretending to be someone else to get a remote IT position.
Read more...
---
Liquid launches Africa's first Cyber Security Fusion Centre
News
Liquid Cyber Security, a business of Cassava Technologies, recently launched the first of its matrix of Cyber Security Fusion Centres in Johannesburg, South Africa.
Read more...
---
Cybersecure surveillance cameras
HiTek Security Distributors News CCTV, Surveillance & Remote Monitoring Cyber Security
Provision-ISR builds customer trust and opens up new opportunities with Check Point Quantum IoT Protect Firmware built into Provision-ISR cameras.
Read more...
---
CathexisVision integrated with Suprema's BioStar2
Technews Publishing News Access Control & Identity Management Integrated Solutions
This integration uses BioStar2 access control events to trigger automated actions on the CathexisVision system, including alerts, recording a camera and commands such as locking and unlocking doors, and clearing an alarm.
Read more...
---