printer friendly version
BitDefender's three options
May 2009
Cyber Security
Given the amount of malware and ­information thievery that abounds, ­securing all your computers, at work and at home is no longer an option. ­BitDefender has a cost-effective option to suit any pocket.
BitDefender started 2009 by releasing three new products in its IT security range. The products cover the basic security needs any PC should have, through to the top-end solution that covers every angle of PC or laptop security and maintenance.
BitDefender Antivirus 2009
Starting at the bottom, BitDefender Antivirus 2009 provides realtime protection to PCs and laptops, protecting users from viruses, spyware, phishing attacks and identity theft. This type of protection should be seen as a starting point for those who use their computers often and rely on the Internet for surfing and e-mail. The product installs easily and updates itself automatically (as long as you have a valid licence), without hindering normal operations.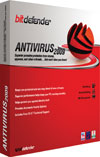 BitDefender Antivirus 2009 scans all Web, e-mail and instant messaging traffic for viruses and spyware, in realtime, ensuring you do not unexpectedly download any nasty surprises. It also blocks any attempts at identity theft (known as phishing) and the company says it can prevent personal information from 'leaking' via e-mail, Web or instant messaging.
Users can also use the 2009 product to encrypt their instant messaging conversations in the latest Yahoo and MSN messaging applications. Critical for gamers, Antivirus 2009 reduces the load and restrictions it places on your system and avoids asking for user interaction while games are in progress – without reducing its effectiveness.
Laptop users will be pleased the new Laptop Mode is designed to help prolong battery life.
To make managing multiple installations easier, BitDefender's Family Network Protection allows one user to manage the security of their home or small business network from a single location. BitDefender software on other computers in the network can be remotely configured, while tasks such as scans, backups tune-ups and updates can be run on-demand or scheduled to run at set times when no-one is using the systems.
A bonus for multicomputer households or small businesses is that BitDefender has tripled the value of this product by allowing users to use the same licence on three computers.
BitDefender Internet Security 2009
Taking one's IT security to the next level, BitDefender Internet Security 2009 delivers the same protection as AntiVirus 2009, plus a few additions.
The new File Vault securely stores personal information or sensitive files on the user's computer, preventing hackers or phishers from getting it surreptitiously. The firewall also automatically modifies its protective setting depending on the user's location to continually provide effective protection.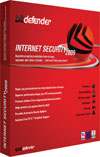 These two features alone make this version of BitDefender very useful for people on the move who use public wireless networks at airports or coffee shops. Additionally, the Wi-Fi monitor helps prevent unauthorised access to your Wi-Fi network.
It also adds anti-spam protection and the ability to enable parental controls and manage which websites are accessible to others. As with the previous version, BitDefender is allowing three users to install the software using the same licence key, making this a great buy for home or small business users.
BitDefender Total Security 2009
The top of the range in terms of small business and SOHO (small office, home office) protection comes from BitDefender Total Security 2009. This package provides comprehensive proactive protection as well as system maintenance and backup services.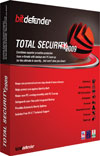 Apart from the features in BitDefender Internet Security 2009, Total Security adds a system maintenance aspect that offers a disk defragmenter, a registry cleaning utility as well as an application to erase IE users' cache and cookies. You can also use it to find duplicated files on your hard drive and delete them – although caution is advised when doing this; make sure you know the file is unnecessary.
The product retains its backup facility from the last version, allowing you to reliably back up data from set locations. A management utility allows users to schedule backups and restore files easily.
Each product is set to update itself hourly and ensure you are protected against the latest threats without pushing a button. Lost program files are not a problem either. In the rare event of file damage due to PC problems, BitDefender automatically repairs and updates itself.
Whichever product suits one's pocket or needs, the simple fact is that users going online or sharing files by whatever means with other people need to protect their computers from the myriad of malware that seems to be floating around the ether. The product has direct representation in South Africa as well as a local support desk.
For more information contact BitDefender, +27 (0)11 789 6181, sales@holton.co.za, www.bitdefender.co.za
Further reading:
Insights from the 2023 Cloud Security Report
News Cyber Security
Increased costs, compliance requirements, hybrid and multi-cloud complexities, reduced visibility, and a lack of skilled practitioners cause organisations to slow or adjust their cloud adoption strategies.
Read more...
---
New algorithm for OT cybersecurity risk management
Industrial (Industry) Cyber Security News Commercial (Industry)
OTORIO's new risk management model and attack graph analysis algorithm technology, calculates OT cybersecurity threats and provides risk mitigation actions, prioritised according to actual exposure and potential impact on operations.
Read more...
---
Veeam finds 93% of cyberattacks target backup storage
Cyber Security
Veeam unveils the results of its 2023 Ransomware Trends Report, showing cyber insurance is becoming too expensive and 21% of organisations are unable to recover their data after paying the ransom.
Read more...
---
Cybersecurity providers must first protect themselves
Cyber Security
In a joint advisory released by cybersecurity agencies across the United States, UK, Australia, Canada and New Zealand, managed security service providers (MSSPs) have been warned of a sharp increase in cyberattacks targeting their systems.
Read more...
---
Cyber attackers used over 500 tools and tactics in 2022
Cyber Security News
The most common root causes of attacks were unpatched vulnerabilities and compromised credentials, while ransomware continues to be the most common 'end game' and attacker dwell time is shrinking – for better or worse.
Read more...
---
Addressing the SCADA in the room
Industrial (Industry) Cyber Security
Few other sectors command the breadth of purpose-built and custom devices necessary to function, as the industrial and manufacturing industries. These unique devices create an uncommon risk that must be assessed and understood to fully protect against incoming attacks.
Read more...
---
Recession or stress?
Cyber Security News
The economic landscape has seen many technology companies lay off vast numbers of employees, but for cybersecurity, the picture looks very different – a dynamic mixture of excitement, challenges and toxicity.
Read more...
---
Vulnerabilities in industrial cellular routers' cloud management platforms
Industrial (Industry) Cyber Security Security Services & Risk Management
Research from OTORIO, a provider of operational technology cyber and digital risk management solutions, unveils cyber risks in M2M protocols and asset registration that expose hundreds of thousands of devices and OT networks to attack
Read more...
---
NEC XON appoints Armand Kruger as Head of Cybersecurity
News Cyber Security
NEC XON has announced the appointment of Armand Kruger as the Head of Cybersecurity. Kruger will oversee all cybersecurity offerings including cybersecurity strategy, programmes, and executive advisory.
Read more...
---
Caesar Tonkin new head of cybersecurity business, Armata
News Cyber Security
Vivica Holdings has announced the appointment of cybersecurity expert Caesar Tonkin to head up its cybersecurity business Armata, which provides technology solutions and niche expertise needed to help businesses better protect themselves.
Read more...
---