printer friendly version
BitDefender's three options
May 2009
Cyber Security
Given the amount of malware and ­information thievery that abounds, ­securing all your computers, at work and at home is no longer an option. ­BitDefender has a cost-effective option to suit any pocket.
BitDefender started 2009 by releasing three new products in its IT security range. The products cover the basic security needs any PC should have, through to the top-end solution that covers every angle of PC or laptop security and maintenance.
BitDefender Antivirus 2009
Starting at the bottom, BitDefender Antivirus 2009 provides realtime protection to PCs and laptops, protecting users from viruses, spyware, phishing attacks and identity theft. This type of protection should be seen as a starting point for those who use their computers often and rely on the Internet for surfing and e-mail. The product installs easily and updates itself automatically (as long as you have a valid licence), without hindering normal operations.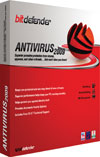 BitDefender Antivirus 2009 scans all Web, e-mail and instant messaging traffic for viruses and spyware, in realtime, ensuring you do not unexpectedly download any nasty surprises. It also blocks any attempts at identity theft (known as phishing) and the company says it can prevent personal information from 'leaking' via e-mail, Web or instant messaging.
Users can also use the 2009 product to encrypt their instant messaging conversations in the latest Yahoo and MSN messaging applications. Critical for gamers, Antivirus 2009 reduces the load and restrictions it places on your system and avoids asking for user interaction while games are in progress – without reducing its effectiveness.
Laptop users will be pleased the new Laptop Mode is designed to help prolong battery life.
To make managing multiple installations easier, BitDefender's Family Network Protection allows one user to manage the security of their home or small business network from a single location. BitDefender software on other computers in the network can be remotely configured, while tasks such as scans, backups tune-ups and updates can be run on-demand or scheduled to run at set times when no-one is using the systems.
A bonus for multicomputer households or small businesses is that BitDefender has tripled the value of this product by allowing users to use the same licence on three computers.
BitDefender Internet Security 2009
Taking one's IT security to the next level, BitDefender Internet Security 2009 delivers the same protection as AntiVirus 2009, plus a few additions.
The new File Vault securely stores personal information or sensitive files on the user's computer, preventing hackers or phishers from getting it surreptitiously. The firewall also automatically modifies its protective setting depending on the user's location to continually provide effective protection.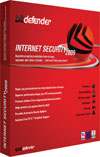 These two features alone make this version of BitDefender very useful for people on the move who use public wireless networks at airports or coffee shops. Additionally, the Wi-Fi monitor helps prevent unauthorised access to your Wi-Fi network.
It also adds anti-spam protection and the ability to enable parental controls and manage which websites are accessible to others. As with the previous version, BitDefender is allowing three users to install the software using the same licence key, making this a great buy for home or small business users.
BitDefender Total Security 2009
The top of the range in terms of small business and SOHO (small office, home office) protection comes from BitDefender Total Security 2009. This package provides comprehensive proactive protection as well as system maintenance and backup services.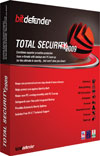 Apart from the features in BitDefender Internet Security 2009, Total Security adds a system maintenance aspect that offers a disk defragmenter, a registry cleaning utility as well as an application to erase IE users' cache and cookies. You can also use it to find duplicated files on your hard drive and delete them – although caution is advised when doing this; make sure you know the file is unnecessary.
The product retains its backup facility from the last version, allowing you to reliably back up data from set locations. A management utility allows users to schedule backups and restore files easily.
Each product is set to update itself hourly and ensure you are protected against the latest threats without pushing a button. Lost program files are not a problem either. In the rare event of file damage due to PC problems, BitDefender automatically repairs and updates itself.
Whichever product suits one's pocket or needs, the simple fact is that users going online or sharing files by whatever means with other people need to protect their computers from the myriad of malware that seems to be floating around the ether. The product has direct representation in South Africa as well as a local support desk.
For more information contact BitDefender, +27 (0)11 789 6181, sales@holton.co.za, www.bitdefender.co.za
Further reading:
Trying to catch the big phish
J2 Software Cyber Security
Rather than focus on techniques, John Mc Loughlin, CEO of J2 discusses how phishing applications have changed to match new security standards.
Read more...
---
Corporations protected, but not secure
News Cyber Security Security Services & Risk Management
Nearly three quarters of South Africa's top 100 corporates are investing more in cybersecurity than the industry average, but an almost equal proportion don't feel fully protected by their current cybersecurity strategy.
Read more...
---
People and processes for banking security
Vox Cyber Security Security Services & Risk Management
South Africa is the third most-targeted country worldwide when it comes to cybercrime and it is no different with the local banking sector, which needs to ensure its systems and people are ready.
Read more...
---
Dashboard for streamlined ransomware recovery
Cyber Security
The new CyberSense interface provides intuitive post-attack forensic reports that provide powerful insight into data corruption due to a ransomware attack, facilitating ransomware recovery.
Read more...
---
You have a 'super malicious insider'
J2 Software Cyber Security
There's a super malicious insider who is technically proficient and often acutely aware of an organisation's technical limitations in proactively detecting insider threats.
Read more...
---
Secret monthly fee
Kaspersky Cyber Security
Kaspersky researchers have observed fraudsters actively spreading Trojans, which secretly subscribe users to paid services, disguised as various mobile apps, including popular games, healthcare apps and photo editors.
Read more...
---
Keep cloud-based security simple
Cyber Security
SA businesses have more mobile workforces now, which means a greater need for cloud security that follows data and users wherever they are amidst increase in cyberattacks.
Read more...
---
How crypto cons work and how to protect yourself
Cyber Security
The digital gold rush is here. As more people attempt to make money from cryptocurrencies, criminals and con artists aren't far behind, says Carey van Vlaanderen, CEO of ESET South Africa.
Read more...
---
Ongoing cybersecurity with a click
Technews Publishing Editor's Choice Cyber Security Security Services & Risk Management
Maintain your cybersecurity posture with web services from Pretect designed to keep your IT infrastructure optimally protected 24 x 7.
Read more...
---
The battle of AI and ML in the cybersecurity world
Cyber Security Products
The security industry is using ML/AI in various applications such as tackling huge volumes of malware, detecting spam and business email compromises, analysing network traffic, using facial recognition and more.
Read more...
---