printer friendly version
Watching your back: countering industrial espionage the intelligent way
October 2002
News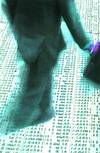 To many companies security badges, sign-in sheets, video cameras and other physical surveillance methods create a wall of protection against information theft. However, with most penetrations and information loss coming from within an organisation, these measures alone cannot adequately protect a company.
"Most penetrations and compromises are perpetrated by the target's own employees, by electronic or cyber intrusion, surveillance or photography," said Howard Griffiths, managing director of Griffiths & Associates. "In addition, significant amounts of company strategy are often given away in company websites, publicity material and at trade fairs, all unwittingly," he said.
"The official FBI statistics in the US are that at any one given period in time, that bureau has nearly 1000 open investigations into extremely serious cases of economic espionage of trade secret thefts," Griffiths said. "The only way to counteract activity on this scale is for companies to implement both reactive and preventative counter intelligence programs."
These programs should include employee training, site surveys, inspections and investigations. The company should also develop and maintain files on alleged, reported, and actual attempts at penetration. "Every company must have a counter intelligence manual outlining procedures for the protection of sensitive information, including how to handle incidents that occur," said Griffiths. These manuals should then be made available to personnel within responsible offices so that any incident can be dealt with promptly and consistently.
Overall strategy
The first step in developing such an overall strategy must be the conducting of a vulnerability assessment. The following checklist of important issues is an example of the type of information to be collected in this assessment:
* Employee names, titles, and position, for employees in sensitive positions.
* Responsibilities and types of access to sensitive data.
* Identification of those with whom each employee is authorised to share sensitive information.
* Audit trails and records kept relative to individuals who have been given access to proprietary data.
* Activities where employers could be approached by intelligence gatherers, such as seminars and workshops. Employees should be asked to describe any contacts initiated by other persons seeking any type of corporate data.
* Any gratuities offered or received from providing any type of corporate data. Employees should be asked to identify all types of corporate data being elicited and what responses were given and any ensuing conversation with the person asking for the information.
"The information gathered from this checklist and the general assessment will indicate strengths and weaknesses in the company's protective posture," said Griffiths. It will help security personnel determine which of the company's operations might be likely targets of business intelligence efforts and, just as importantly, allow the company to determine which counter intelligence strategies to put into place."
For more information contact Howard Griffiths, Griffiths & Associates, 011 786 8556, howard@griffithsonline.co.za
Further reading:
TAPA: The role of an effective treasury function in business risk management
June 2019, Technews Publishing , News
Neil Le Roux, the Founder of Diligent Advisors will speak at the TAPA SA (Transported Asset Protection Association) annual conference on 26 July 2019.
Read more...
---
From the editor's desk: Of sore feet and new websites
June 2019, Technews Publishing , News
I hope everyone has recovered from the hustle and bustle of Securex. This year was once again an exhausting event and now we're left with following up. For Hi-Tech Security Solutions it was a good show ...
Read more...
---
Does green cost more?
June 2019 , News, Commercial (Industry)
GBCA, ASAQS and UP launch the 2019 edition of Green Building in South Africa: Guide to Costs & Trends.
Read more...
---
Partnership to reduce farm violence and agricultural crime
June 2019, Fidelity ADT Security , News, Security Services & Risk Management, Agriculture (Industry)
Agri SA has partnered with Fidelity ADT, a subsidiary of the Fidelity Services Group, to offer a range of services and products to its members and the rural community.
Read more...
---
Centurion announces new board of directors
June 2019, Centurion Systems , News, Access Control & Identity Management
After more than 30 years at the helm of access automation manufacturer, Centurion, co-founder Pat Dickens stepped down as the company's MD at the end of March, with current sales and marketing director Richard Rohman being named as his successor.
Read more...
---
Kaspersky Lab to open office in Kigali, Rwanda
June 2019, Kaspersky Lab , News, Cyber Security
Kaspersky Lab has announced plans to open a new office in Kigali, Rwanda, to support the rapid growth of its business in East Africa.
Read more...
---
Fully automated cash logistics
June 2019 , News, Security Services & Risk Management
Cash management company, Izicash, announced its adoption of Transtrack, a software solution, supported by a South African company, AllCash, which streamlines the cash logistics process.
Read more...
---
Throwing the book at qualification fraud
June 2019, LexisNexis , News, Security Services & Risk Management
Until now, qualification fraud has not been punishable by law. However, this is set to change with the introduction of the National Qualifications Amendment Bill.
Read more...
---
TAPA 2019 conference to be held in July
June 2019, TAPA (Transported Asset Protection Association) , News
The South African branch of TAPA (Transported Asset Protection Association) will be holding its annual conference at Emperor's Palace, Gauteng on 26 July 2019. The theme of this year's event is 'A Layered ...
Read more...
---
Siemens relaunches fire safety division in SA
June 2019 , News
Siemens Building Technologies has relaunched the company's Fire Protection Systems Portfolio Segment in South Africa, distributing its products nationwide through OTN Systems South Africa.
Read more...
---