printer friendly version
Managing staff effectively
September 2019 Integrated Solutions, Access Control & Identity Management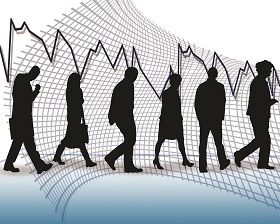 Using technology to manage your workforce sounds like a good idea. It cuts out much of the regular, boring admin work done in companies, leaving it to technology, while people get on with work that really adds value.
In a (simplified) nutshell, workforce management solutions allow organisations to track the relationship between productivity and the cost of employment, incorporating issues such as health and safety, time and attendance (T&A), rostering, visitor management, monitoring tasks each employee needs to get done and much more.
Hi-Tech Security Solutions asked some workforce management vendors for their input on what makes a good workforce management solution today and what benefits this technology delivers. We look at workforce management specifically in the security industry, but the same principles apply across a broad range of industries.
Starting out, it is important to note that workforce management is sometimes confused with T&A, which is a means of using technology (such as biometrics) to monitor employees as they clock in and out, linking to payroll systems to ensure more accurate payroll costs. T&A; has grown significantly as an industry as a means to prevent buddy clocking and other ways in which people get paid for work they haven't done or when they haven't even been on the premises. So, while it is an important aspect of workforce management, and these solutions will often include T&A, proper workforce management solutions go much further.
Workforce management vs. T&A

Freddy Niehaus.
Freddy Niehaus, general manager for SACO, says workforce management is focused on the wellbeing of employees and visitors to specific or multiple facilities. "It enforces compliance to site-specific requirements while removing obstacles to running smooth operations. This ranges from managing movement to and from sites, enforcing health and safety requirements, to the attendance and payment of staff. It is an agile environment that requires flexibility to ensure productivity is optimised without compromising the workforce."
On the other hand, Niehaus says T&A; is a vertical within the workforce management space with a specific focus on how staff are compensated for their efforts. "Although T&A; can function on its own, it is most effectively implemented when supported by access control and health and safety components within the process."
Additionally, he notes that T&A; is supported by reliable planning tools and intuitive exception management platforms within the workforce management solution. "Business process optimisation forms a vital part of the implementation of T&A; to ensure alignment between these processes and business operations."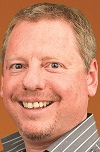 Gary Chalmers.
Gary Chalmers, CEO of iPulse Systems, states that T&A; is used to determine what a person is paid, based on complex underlying concepts such as shifts, overtime, pay rules, breaks and so on. "It is a highly complex, HR-based tool that uses the above-mentioned concepts to calculate how much a person should be paid, then exports this information directly into payroll."
He says workforce management, on the other hand, is the ability to use electronic attendance tools to track and manage employees – from an access, attendance and time point of view. Typically, in these cases, employees are paid a fixed monthly salary, and the tools are used to ensure that employees – especially ones who are not in a head office environment – are at work, and arrive and leave at a reasonable hour.
Essentially, says Chalmers, is that a workforce management solution will allow for the efficient management of a diverse workforce – especially in multi-location businesses. The first key benefit is the removal of ghost workers – employees who do not actually exist or work for the company, but receive salaries. This fraudulent issue is huge for many large companies, and is resolved by using solutions such as biometrics (although not exclusively biometrics) to verify identity to ensure the person is on site. It is also key to track mobile employees who move from branch to branch, ensuring they actually 'clock in' at the various sites, and that they spend the requisite minimum hours there.
Seeking workforce management

Paul Chari.
Paul Chari, principal consultant, EDC Solutions at dormakaba South Africa, notes that a good workforce management system is one that can manage personnel as a strategic asset, adding that the features characterising a good workforce management solution include the following:
• Adaptable to context.
• Ability to track employee records.
• Ability to link employee performance to the performance of the company.
• Ability to plan employee placement in light of strategy and goals.
• Ability to meet the industry's compliance requirements.
Unlike T&A, Niehaus adds that there is no single workforce management solution that can be applied to every company, as processes and procedures will differ from organisation to organisation. Therefore, he notes, "adaptability is critical to the successful implementation of workforce management solutions. The approach should be agile with consideration to the best fit-for-purpose hardware and software solutions for a specific environment. Cost of ownership forms a key part to the decision making criteria and should be considered when designing the implementation architecture and desired output of the business."
The main issue is around cross operation of systems or solutions, says Chari. "Workforce management has context for the ecosystem of each company. There is already a drive to standardise how systems from different vendors engage each other to exchange data. By focusing on standard ways for solutions to interact, vendors can bring forward their specialities in the areas required by workforce management – without trying to find a supplier who can do everything. Not all providers in the workforce management space have the capacity to adopt a 'jack of all trades' approach."
Technology on offer
dormakaba offers a range of security and access products, including door hardware, electronic access and data, entrance systems and more. In addition, it also provides a workforce management solutions which can stand alone or integrate seamlessly across ERP technologies like SAP, Oracle or Microsoft.
iPulse supplies IQSuite.cloud, a cloud-based biometric identity management platform that provides inherent features such as access control, visitor management, identity management and workforce management. In addition to the above, IQSuite.cloud is fully integrated into multiple T&A; applications, which can provide the additional functionality these systems offer from the same platform and hardware base.
SACO is a division of Bidvest Protea Coin and has been in the workforce management industry for over 43 years. During this time the solution has adapted to the changes in the workforce management landscape. More recently, SACO has expanded its workforce management capability by incorporating new platforms, technology and solutions to support workforce optimisation within organisations.
For more information contact:
• dormakaba South Africa, +27 11 510 1500, [email protected], www.dormakaba.com
• iPulse, 0860 IPULSE, [email protected], www.ipulse.co.za
• SACO, 086 123 SACO (7226), [email protected]
Credit(s)
Further reading:
Paxton opens first experience centre in South Africa
Paxton News Access Control & Identity Management
The new Paxton Experience Centre in Johannesburg is now open and welcoming security installers and end users who want to see Paxton's products in action.
Read more...
---
Smart water management
Axis Communications SA CCTV, Surveillance & Remote Monitoring Integrated Solutions
South Africa is currently facing a water crisis, with scarcity and inefficient water management posing significant challenges to sustainable, consistent access to water. Smart technology and powerful partnerships may offer a proactive solution to SA's water crisis.
Read more...
---
Empowering Istanbul's public transportation
Dahua Technology South Africa CCTV, Surveillance & Remote Monitoring Integrated Solutions
Dahua's intelligent transportation solution, using technologies like DSM and AI-based passenger flow counting, has facilitated an intelligent system upgrade for nearly 6 400 minibuses and electric buses in Istanbul.
Read more...
---
Securing a luxurious residential estate
Turnstar Systems Residential Estate (Industry) Access Control & Identity Management
Turnstar Systems recently partnered with Balwin Munyaka Residential Estate to secure the entrance to its Crystal Lagoon, ensuring only authorised residents and guests can access the site.
Read more...
---
Collaboration delivers integrated and holistic security
Guardian Eye CCTV, Surveillance & Remote Monitoring News Integrated Solutions
Guardian Eye and Lytehouse have partnered to integrate their speciality solutions and provide a holistic security offering that overcomes the fragmentation of security systems and services.
Read more...
---
Smart obsession: Cities within security
Business Connexion Integrated Solutions IT infrastructure
Rebatho Madiba, from BCX, explores the security and connectivity considerations that define the development of smart city foundations, naturally, with connectivity and security the most important considerations.
Read more...
---
ZK-IWB Series
ZKTeco Products Access Control & Identity Management
Experience the ultimate virtual meeting solution with ZKTeco's ZK-IWB system. Featuring a built-in 13-megapixel UHD camera and 6-microphone array, the solution ensures clear audio and video experiences with an 8 metre pickup distance.
Read more...
---
Security for critical industries
ZKTeco Government and Parastatal (Industry) Access Control & Identity Management
The traditional reliance on human observation and physical presence for security is being complemented and, in many cases, replaced by biometric technology to enhance risk management and ensure comprehensive protection.
Read more...
---
Project services to best-practice standards
Mustek Security Technologies Integrated Solutions
Mustek Security Technologies is dedicated to providing security solutions and distributing the full spectrum of blue-chip surveillance solution-driven products, primarily for the government and corporate arena.
Read more...
---
Rapid deployment video surveillance
Blacklight Group CCTV, Surveillance & Remote Monitoring Integrated Solutions
Kelly McLintock explores the importance of implementing rapid deployment video surveillance systems on construction sites to enhance safety, minimise losses, eliminate downtime, and promote productivity.
Read more...
---