printer friendly version
CCTV surveillance needs are critical in defining types of camera deployment
Issue 1 2020
Editor's Choice
Surveillance is an essential part of most modern security approaches. However, cameras by themselves do not reduce crime; they need to be implemented as part of a considered strategy of crime prevention and detection with trained operators performing to a clear brief and objectives.
The use of cameras should be supplemented by appropriate environmental design, physical security personnel as a deterrent, an effective response capacity, and an efficient post event process to deal with evidence handling and prosecution to produce consequences for the criminals. For the surveillance function itself, one needs to carefully think about what one wants to achieve with cameras and how the placement and resolution of cameras will contribute to the surveillance role. Simply put, one needs to work out what one wants to see with the camera, and then base the positioning, type and number of cameras around that need.
All too often one finds that people put up the cameras and expect them to be able to see a range of different things that are incompatible with each other and the camera setups. Many operations expect operators themselves to work out what they should be looking at. Yet many operators have no clear idea of what they should be looking for.
Surveillance objectives may clash, may have different objectives, and may be more or less possible based on how the cameras have been deployed. If for example, operators are told to look for safety and security issues and are not managed effectively, there is good chance that the rate of safety issues, which are easier to detect, will be high, while security and theft related detection might be almost non-existent. The more clearly the surveillance objective is defined, the better camera infrastructure and personnel will be aligned with objectives and appropriate results delivered.
I've outlined the types of areas that cameras can be used for below. This should assist in clarifying the emphasis of any particular surveillance operation, or the designated role of different cameras. While the deployment of a camera may address some of these aspects, it may well fall short in addressing others appropriately. The way that these are then addressed as a whole will need to be built into the control room's design and focus.
• Event monitoring for routine events. This can be any event including traffic congestion, overcrowding, parking, excessive delays or lines, faulty infrastructure, production or operational related issues.
• Event monitoring for non-routine events such as accidents, fire, spillage, environmental or safety threats.
• Use of virtual perimeters for security purposes. Examples would include virtual tripwires for detection of presence or violations of areas, analysis of direction of movement around perimeters, unusual speed movements and virtual road blocks to identify threats or contraventions. This would include number plate recognition and/or face recognition of known suspects on entering areas.
• Audit/checking of status such as presence of guards/protection measures in place.
• Capacity to detect crime precursor behaviour. This can be centred on crime hotspots or high risk areas, but applies throughout the area being observed. This offers the chance for interventions for crime prevention, or enhances the prospects of catching likely criminals by getting responses ready.
• Direct detection of crime events where cameras and operators are expected to detect criminal activity as it happens.
• Crime event handling. The apprehension of suspects through response handling, tracking and pursuit.
• Collection of evidence for legal process.
• Intelligence gathering from internal incidents, reports and trend analysis and known outside threats.
• Training of video analytic tools.
A camera that is deployed to review perimeter areas may detect an intrusion, but may not have a clear enough view which allows an identification of a person for evidence purposes. Similarly, a camera viewing a large area to check placement of security personnel may not produce a level of detail and closeness that allows detection of theft behaviour.
Introducing intelligence functions into camera observation increases the sophistication of tasks compared to simple detection tasks and impacts on who should be viewing the cameras. What one wants to look at, and how one wants to look should drive camera deployment. This will then have a major impact on the type of people you want and the training, the control room design, the allocation of work, and the depth of the surveillance functions.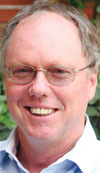 Dr Craig Donald is a human factors specialist in security and CCTV. He is a director of Leaderware which provides instruments for the selection of CCTV operators, X-ray screeners and other security personnel in major operations around the world. He also runs CCTV Surveillance Skills and Body Language, and Advanced Surveillance Body Language courses for CCTV operators, supervisors and managers internationally, and consults on CCTV management. He can be contacted on +27 11 787 7811 or craig.donald@leaderware.com
Credit(s)
Further reading:
Using fingerprint recognition under COVID-19
Issue 4 2020, Suprema , Editor's Choice
COVID-19 is raising questions about how safe fingerprint authentication really is, as touching sensors can potentially spread viruses.
Read more...
---
From the editor's desk: The worst of times
Issue 4 2020, Technews Publishing , Editor's Choice
While the world is going through a tough time at the moment with the pandemic and seemingly endless economic problems, Hi-Tech Security Solutions and Technews Publishing has had an additional burden of ...
Read more...
---
Leaders in risk & security: Assessing threat, risk and vulnerability
Issue 4 2020, Sentinel Risk Management, Technews Publishing , Editor's Choice
After serving a 27-year 'life sentence' in the military, Andy Lawler has spent over ten years in the private security industry as a risk specialist.
Read more...
---
IDEMIA launches VisionPass facial recognition
Issue 4 2020, IDEMIA , Editor's Choice
IDEMIA has launched its VisionPass facial recognition solution in Africa, offering secure and contactless access control to companies of all sizes and in all markets.
Read more...
---
BioCote antimicrobial technology
Issue 4 2020, Salto Systems Africa , Editor's Choice
BioCote helps to reduce the spread of microbes around a building as microbes are not transferred from door to door and surface to surface.
Read more...
---
Customised personal security app for your workforce
Issue 4 2020, Technews Publishing , Editor's Choice
Zecure takes the idea of app-based security to the business world, providing employees with a suite of applications on hand to cater to their personal security needs.
Read more...
---
Fulcrum Biometrics expands into Africa
Issue 4 2020, Fulcrum Biometrics , Editor's Choice
Fulcrum Biometrics Southern Africa, a subsidiary of Fulcrum Biometrics in Texas, USA, has been launched in Johannesburg with a number of industry stalwarts at the helm.
Read more...
---
Paying the ransom doubles cost of recovery
Issue 4 2020 , Editor's Choice
Paying cybercriminals to restore data encrypted during a ransomware attack is not an easy and inexpensive path to recovery.
Read more...
---
Coping with COVID-19
Issue 4 2020, Sentinel Risk Management, Xone Integrated Security, ISF SFP, Technews Publishing , Editor's Choice
Hi-Tech Security Solutions spoke to four security service providers about their new business reality and how they are coping with the stringent regulations.
Read more...
---
Milestone forges ahead globally and in Africa
Issue 4 2020, Milestone Systems, Technews Publishing , Editor's Choice
Hi-Tech Security Solutions was given the opportunity to speak to Milestone's Kenneth H. Petersen and Anders Johansson about the company's annual performance and its regional plans.
Read more...
---