printer friendly version
CCTV surveillance needs are critical in defining types of camera deployment
Issue 1 2020
Editor's Choice
Surveillance is an essential part of most modern security approaches. However, cameras by themselves do not reduce crime; they need to be implemented as part of a considered strategy of crime prevention and detection with trained operators performing to a clear brief and objectives.
The use of cameras should be supplemented by appropriate environmental design, physical security personnel as a deterrent, an effective response capacity, and an efficient post event process to deal with evidence handling and prosecution to produce consequences for the criminals. For the surveillance function itself, one needs to carefully think about what one wants to achieve with cameras and how the placement and resolution of cameras will contribute to the surveillance role. Simply put, one needs to work out what one wants to see with the camera, and then base the positioning, type and number of cameras around that need.
All too often one finds that people put up the cameras and expect them to be able to see a range of different things that are incompatible with each other and the camera setups. Many operations expect operators themselves to work out what they should be looking at. Yet many operators have no clear idea of what they should be looking for.
Surveillance objectives may clash, may have different objectives, and may be more or less possible based on how the cameras have been deployed. If for example, operators are told to look for safety and security issues and are not managed effectively, there is good chance that the rate of safety issues, which are easier to detect, will be high, while security and theft related detection might be almost non-existent. The more clearly the surveillance objective is defined, the better camera infrastructure and personnel will be aligned with objectives and appropriate results delivered.
I've outlined the types of areas that cameras can be used for below. This should assist in clarifying the emphasis of any particular surveillance operation, or the designated role of different cameras. While the deployment of a camera may address some of these aspects, it may well fall short in addressing others appropriately. The way that these are then addressed as a whole will need to be built into the control room's design and focus.
• Event monitoring for routine events. This can be any event including traffic congestion, overcrowding, parking, excessive delays or lines, faulty infrastructure, production or operational related issues.
• Event monitoring for non-routine events such as accidents, fire, spillage, environmental or safety threats.
• Use of virtual perimeters for security purposes. Examples would include virtual tripwires for detection of presence or violations of areas, analysis of direction of movement around perimeters, unusual speed movements and virtual road blocks to identify threats or contraventions. This would include number plate recognition and/or face recognition of known suspects on entering areas.
• Audit/checking of status such as presence of guards/protection measures in place.
• Capacity to detect crime precursor behaviour. This can be centred on crime hotspots or high risk areas, but applies throughout the area being observed. This offers the chance for interventions for crime prevention, or enhances the prospects of catching likely criminals by getting responses ready.
• Direct detection of crime events where cameras and operators are expected to detect criminal activity as it happens.
• Crime event handling. The apprehension of suspects through response handling, tracking and pursuit.
• Collection of evidence for legal process.
• Intelligence gathering from internal incidents, reports and trend analysis and known outside threats.
• Training of video analytic tools.
A camera that is deployed to review perimeter areas may detect an intrusion, but may not have a clear enough view which allows an identification of a person for evidence purposes. Similarly, a camera viewing a large area to check placement of security personnel may not produce a level of detail and closeness that allows detection of theft behaviour.
Introducing intelligence functions into camera observation increases the sophistication of tasks compared to simple detection tasks and impacts on who should be viewing the cameras. What one wants to look at, and how one wants to look should drive camera deployment. This will then have a major impact on the type of people you want and the training, the control room design, the allocation of work, and the depth of the surveillance functions.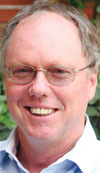 Dr Craig Donald is a human factors specialist in security and CCTV. He is a director of Leaderware which provides instruments for the selection of CCTV operators, X-ray screeners and other security personnel in major operations around the world. He also runs CCTV Surveillance Skills and Body Language, and Advanced Surveillance Body Language courses for CCTV operators, supervisors and managers internationally, and consults on CCTV management. He can be contacted on +27 11 787 7811 or craig.donald@leaderware.com
Credit(s)
Further reading:
IRMSA launches Risk Report for 2020
Issue 2 2020 , Editor's Choice
The Institute of Risk Management South Africa (IRMSA) has launched its sixth annual risk report, the IRMSA Risk Report SOUTH AFRICA RISKS 2020.
Read more...
---
Why is CCTV failing?
Issue 2 2020, Leaderware , Editor's Choice
It seems that a lot of the CCTV systems out there are largely for show, or to retrieve information afterwards.
Read more...
---
Leaders in risk and security - To succeed in security: keep learning
Issue 2 2020 , Editor's Choice
Adriaan Bosch studied agriculture, became a sniper in the British Army, then entered the private security industry in South Africa and hasn't looked back.
Read more...
---
Redefining retail and the supply chain
Issue 2 2020 , Editor's Choice
Adriaan Bosch offers Hi-Tech Security Solutions readers eight trends that will redefine retail and supply chain security in 2020 and beyond.
Read more...
---
The importance of effective SLAs
Issue 2 2020, Technews Publishing, ISF SFP , Editor's Choice
A successful security installation that delivers over the long term requires ongoing maintenance and a reliable service provider.
Read more...
---
Education reduces cyber risks
Issue 2 2020 , Editor's Choice
Henk Olivier says the first step for small- and medium-sized businesses in their defence against cyber-attacks is education.
Read more...
---
The impact of the COVID-19 virus on security
Issue 2 2020, Leaderware , Editor's Choice
The social and personal implications of the COVID-19 Corona virus has already had a devastating impact on countries, social institutions, communities, businesses and individuals.
Read more...
---
Securex postponed to August 2020 due to COVID-19
Issue 2 2020 , Editor's Choice, News, Conferences & Events
Specialised Exhibitions has opted to reschedule its Securex South Africa, A-OSH Expo and Facilities Management Expo trade shows to 18 to 20 August 2020.
Read more...
---
Axis gives a brighter future to children
Issue 1 2020, Axis Communications SA , Editor's Choice
Fully networked camera solution provides visibility and accountability, letting orphanage focus on what's important – its children.
Read more...
---
SFP Security & Fire becomes ISF SFP
Issue 1 2020, ISF SFP , Editor's Choice
SFP Security & Fire was sold to ISF in 2019, becoming ISF SFP and attaining Level-1 BEE status.
Read more...
---