printer friendly version
Unintended consequences of ­technology
June 2019 Surveillance, Integrated Solutions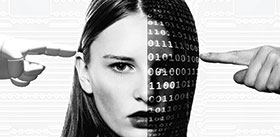 The development of general AI capabilities has seen an accompanying concern among some of the key players in the IT space as well as academics internationally who are expressing a need for some kind of perspective around what it means for humankind and future society.
Wired.com, for example, has featured some discussions with participants around this issue, with one of the observations drawn from this being that engineers need to start doing some philosophy training in their curriculum to enable them to cope with some of the new realities and responsibilities they will be facing. While this is happening at very macro level, the situation with most of those responsible for the day-to-day security of people and things, is that they are getting on with putting new technologies into place as long as they see a possible benefit for these.
Commercial viability and profits are driving adoption. There are, however, a number of unintended consequences to these actions for the very people and organisations they are protecting.
Impact on existing technologies
One of the most common knock-on effects of introducing new technology is the impact on the existing technology within the organisation. Issues like battling to integrate older technologies, compatibility with new formats and standards, processing speed or interface drag on the new technology, and new interfaces that need replacement and training.
Sometimes the old systems or infrastructure have to be thrown out entirely and everything aligned with the new technology. Sometimes the new technology equipment is installed in such a way that it obscures or gets in the way of old functions or features. In other situations, parallel systems are set in place to allow old and new to function at the same time. This is why the role of integrators is so important in the beginning when thinking of implementing new technology upgrades and systems.
New technology may bring entirely new working and conceptual demands, and current operators may struggle to reconcile with the scope or complexity of these demands. At times, partial or even entire work processes and human interfaces need to be revised and adapted, and jobs revised or even replaced. The scope of work and interfacing with other departments may be increased, and the level of data transfer may change in both volume and nature. Design of these human interfaces is often neglected and the potential for failure is often based in such neglect. Training needs to be increased along with transitional processes and people need to be tested.
Adapting to the machine
One of the most concerning aspects of new technology is that expectations are created that it will work within the standardised environment. But suddenly, users realise that it isn't working properly and they need to get greater control in order to provide a standardised environment that intelligent systems for AI can work in. In this case, the failure of the technology to work means that the surroundings and people have to change in such a way to allow it to work. This generally isn't a problem as people are adaptable and willing to take on new things that will assist them.
The biggest issue is where the owners of the technology, or the implementers, have not considered the implications on the people and processes in the environment they are introducing these new things into. In some situations, forced behaviour change or conditions of work or social movement create the potential for accusations of social control. Effectively, there are situations where we are forcing people to behave in certain ways so these 'intelligent' systems can work.
Where people feel they are being coerced into this, they will react and either a passive or even active resistance to this can occur. Where they feel the changes are not in their best interest, they will do this even more. Yet many implementers of the technology feel that people will just have to fall in line.
The process of change
Failure to look at technology implementation as a change process is one of the key issues why new technologies fail. As part of this change, the environment needs to be prepared and people need to be informed effectively. Manipulation at this stage is likely to increase pushback, especially if it is seen to be manipulative and taking advantage of people.
Contractual provisions in signing up to the e-tolls system in Gauteng, for example, from my perspective showed a total disregard for the rights of users and an opportunist attitude to compel people into contractual obligations and use of their information.
Recently, there have been a spate of notices I've encountered on websites that I use where they say that your privacy is important and they want to protect this, yet they want to force you into an arrangement to use anything from tracking to the distribution of personal information, including themes of your correspondence to not only themselves, but associated companies and clients. Yahoo is a good example of this where new conditions of use and 'protection' take substantial rights away from you, for marketing and general social use.
We can hardly be surprised then, when organisations, social movements, or institutions start querying why some parties are implementing technology without consultation, explanation, or a firm framework of policy or governance as to why technology is being implemented or information is being collected, especially where this can impact on people. The population at large is generally receptive to things that they think can help them and is good for the community.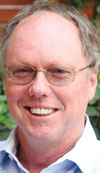 Taking this for granted, however, is a strong way to get pushback. Situations like San Francisco prohibiting facial recognition and other electronic monitoring is an example of this. Querying why people are avoiding facial recognition cameras, as has happened in public places in the UK, is another. Even the best systems are not going to be accepted if people don't believe in them, whether it happens on the corner shop, the website you visit, the company you work at, or the community you live in.
Dr Craig Donald is a human factors specialist in security and CCTV. He is a director of Leaderware which provides instruments for the selection of CCTV operators, X-ray screeners and other security personnel in major operations around the world. He also runs CCTV Surveillance Skills and Body Language, and Advanced Surveillance Body Language courses for CCTV operators, supervisors and managers internationally, and consults on CCTV management. He can be contacted on +27 11 787 7811 or craig.donald@leaderware.com
Credit(s)
Further reading:
Pentagon appointed as Milestone distributor
Elvey Security Technologies News & Events Surveillance
Milestone Systems appointed Pentagon Distribution (an Elvey Group company within the Hudaco Group of Companies) as a distributor. XProtect's open architecture means no lock-in and the ability to customise the connected video solution that will accomplish the job.
Read more...
---
Integrated transportation security
Guardian Eye AI & Data Analytics Integrated Solutions Logistics (Industry)
HG Travel installs an AI-powered camera system integrated across 115 vehicles throughout a fleet comprising 160 vehicles of different sizes, along with predictive and self-monitoring tools to track tyre condition, fuel consumption and theft, and overall vehicle maintenance.
Read more...
---
Embracing next-generation surveillance for safer cities
Surveillance Integrated Solutions AI & Data Analytics
With the South African government highlighting the importance of building smart cities by integrating advanced technologies to make them more resilient and liveable, the role of next-generation network video and surveillance technologies cannot be ignored.
Read more...
---
Gallagher Security releases Command Centre v9
Gallagher News & Events Access Control & Identity Management Integrated Solutions
Richer features, greater integrations, with the release of Gallagher Security's Command Centre v9 security site management software designed to integrate seamlessly with various systems and hardware.
Read more...
---
Hik-Connect for Teams released
Hikvision South Africa Products & Solutions Surveillance
Hikvision has released an update for its security management platform; Hik-Connect for Teams not only meets the specific needs of individual users, but also caters to various medium-sized businesses (SMBs) and multi-site management scenarios.
Read more...
---
The human factor side of video management systems
Leaderware Editor's Choice Surveillance Risk Management & Resilience
A video management system (VMS) is central to, and the most vital element to any control room operation using CCTV as part of its service delivery, however, all too often, it is seen as a technical solution rather than an operational solution.
Read more...
---
A simple system for complex protection
Surveillance AI & Data Analytics IoT & Automation
Reconeyez is a company that provides autonomous wireless visual verification systems with built-in artificial intelligence. Running on batteries, each device includes communication capabilities, creating a mesh network between the various devices, linking them to the control room.
Read more...
---
Integrating farming and security solutions for productivity
Security BIS Agriculture (Industry) Integrated Solutions
Security challenges are a harsh reality in South Africa, particularly for those in remote areas. Sadly, recurring rural crimes like farm attacks and livestock theft are part of the farming community's lives.
Read more...
---
Revolutionise your security with integrated solutions
Secutel Technologies Products & Solutions Surveillance
By merging the capabilities of SecuVue and Secutraq, Secutel has forged a robust system empowering users to fine-tune analytics and harness facial recognition, pose detection, and XFS, among other features.
Read more...
---
Safer roads to a sustainable future
Dahua Technology South Africa Surveillance
With the ever-increasing number of vehicles on the road, it is imperative to constantly improve the quality of transportation monitoring and traffic management in urban and rural areas.
Read more...
---