printer friendly version
The enemy within – insider ­security threats
May 2019 Editor's Choice, Cyber Security, Financial (Industry)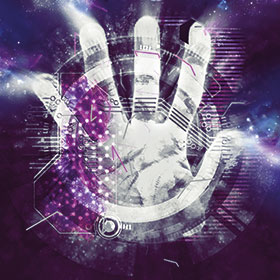 Forty-two years ago, almost to the day, brazen thieves tunnelled into the Standard Bank branch in Krugersdorp over the Easter long weekend. The robbers had done their homework and made off with a then whopping R413 000. To this day they have never been caught or even identified. Many still believe it was an inside job as the men knew exactly where to tunnel to and knew that the bank's trembler alarms were disabled due to generators running nearby.
Although many silently applauded their audacity at the time, insider threats in today's financial world are far more insidious and destructive. However, many financial institutions mainly have themselves to blame for lack of attention to or failing to follow best practices and procedures. So where should it all begin?
Definitely not when the person assumes his/her position, it should start much earlier.
The CV/résumé
Normally, after placing a job vacancy ad, organisations are flooded with applications and HR has the onerous task of wading through them all. Most are from genuine work seekers, however, in amongst them are those from chancers, ineligibles and far worse, those seeking to harm the company financially, reputationally or simply out of a perceived grievance.
Once a short-list of applicants has been decided on the serious task of vetting the candidates must begin with no short-cuts taken. This is a time consuming and costly exercise but will pay dividends in the future. Remember, someone looking to harm the company or inflate their credentials will go to a lot of effort to present a professional CV/résumé.
The interview
This is probably the most important step in the hiring of a candidate. The interviewing panel should consist of members of senior management, HR and a Subject Matter Expert (SME) with in-depth knowledge of the job requirements that the applicant is applying for. Things the panel should look out for include:
• Is the interviewee on time for the interview?
• Are they decently attired, presentable and clean?
• Do they appear at ease in the meeting?
• Can they answer questions relating to their qualifications and work experience promptly without having to think about it or assuming a shifty look?
• Do they have valid reasons for leaving their current employer or do they bad-mouth them?
• Have they done basic research on your company, including its vision, ethics, reputation, management, etc.? Do they ask relevant questions in return?
Once a decision has been made over the correct candidate/s, the next step in the process can begin.
Validation
This step is to check that the person is who they claim to be and includes ID checks, qualification checks, police reports, references from previous employers and community leaders. Remember, any referees who sound hesitant to disclose information, cage their words or are too gushing in their praise raise red flags. We also recommend using a company to conduct social media checks to ensure the potential candidate does not have a background of unwanted behaviour traits.
Onboarding
Now that the successful candidate has received and accepted a formal invitation for employment, onboarding can begin in earnest. The recruit must be made to feel welcome when they start their work. HR will arrange all the necessary paperwork to be done, including ID access cards, security passes, parking, banking details as well as appointing a 'buddy' to show the newcomer around, explain the rules of the company, introductions to members of management and teams, discuss prospects for advancement and further learning and development.
The IT department will arrange the minimal permissions the person will need to perform their job functions and ensure that strong passwords and password managers are in place. Permissions for promotions, demotions or relocations must be altered accordingly. BYOD (Bring Your Own Device) and remote working rules and policies will be explained and made available to the
new employee.
Regular follow-ups must be made by unit managers, IT, HR, etc. to ensure the person is happy and comfortable in their new position and performing as expected of them. An angry, disgruntled or bored employee is a very real danger to the company.
Offboarding
As important as onboarding is, offboarding correctly is critical. Whether the employee resigns or is dismissed, the process must take place swiftly and clinically. All access/security/ID cards must be returned and cancelled. Biometric access (fingerprint or retinal/facial scanning recognition) must be immediately revoked. All company devices (laptops, desktops, iPad, phones, USBs, external hard drives, etc.) must be collected and their serial numbers, makes and models checked against the issuing list. IT must ensure that all these devices are thoroughly checked for malware or preferably wiped clean. Logic bombs or Random Access Trojans (RATs) could have been placed on them to be used at a later date. All program passwords must be cancelled and where the employee had joint password access, this must be changed at once.
While it is almost impossible to eliminate insider threats, much can be done to reduce the chances of it occurring and limiting the risks it entails.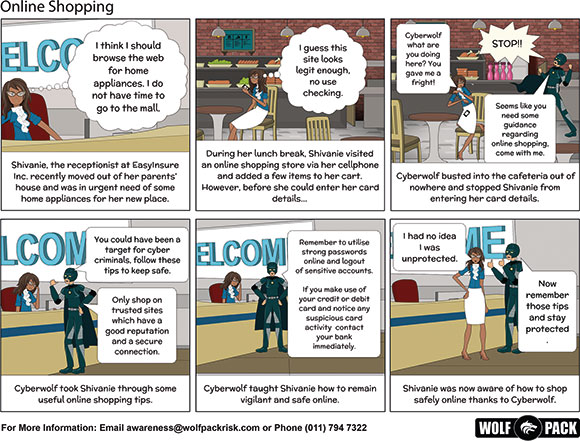 Credit(s)
Further reading:
Platforms and community lead the future
May 2019, Milestone Systems , Editor's Choice, CCTV, Surveillance & Remote Monitoring, News, Integrated Solutions
Milestone Systems took a look into the future of open platforms and the power of community at MIPS EMEA in Copenhagen in March this year.
Read more...
---
30 years of business continuity
May 2019, ContinuitySA, Technews Publishing , Editor's Choice, Security Services & Risk Management
ContinuitySA is celebrating its 30th anniversary this year and Hi-Tech Security Solutions spoke to CEO Michael Davies about the changes he has seen in the business continuity and disaster recovery markets.
Read more...
---
The consequences of false alerts
May 2019, Leaderware , Editor's Choice, CCTV, Surveillance & Remote Monitoring, Integrated Solutions
Craig Donald discusses the impact of false alarm rates on the utility of intelligent security technology systems.
Read more...
---
Protecting people's money, and their data
May 2019, Cathexis Technologies, CA Southern Africa, IDEMIA , Editor's Choice, Integrated Solutions, Financial (Industry)
The temptations inherent to the banking sector, and financial institutions more generally, pit them in an eternal and increasingly high-tech battle to secure themselves against threats from within and without.
Read more...
---
Access authentication with a wave
May 2019, IDEMIA , Editor's Choice, Access Control & Identity Management, Integrated Solutions, Financial (Industry), Commercial (Industry)
Financial organisations are making the move to contactless fingerprint biometrics in order to meet the increasing burden of regulatory and compliance demands.
Read more...
---
The benefits of background screening
May 2019, iFacts, Managed Integrity Evaluation , Editor's Choice, Security Services & Risk Management
Companies need to be more vigilant about the people they employ by making sure comprehensive background screening checks are conducted.
Read more...
---
Does your control room add value?
May 2019, Fidelity Security Group, G4S South Africa, Progroup , Editor's Choice, CCTV, Surveillance & Remote Monitoring, Integrated Solutions, IT infrastructure, Commercial (Industry)
Whether on- or offsite, control rooms are a critical aspect of security today and care must be taken in the design and rollout of these nerve centres.
Read more...
---
Intruder detection is becoming smarter and more mobile
May 2019, Elvey Security Technologies , Regal Distributors SA , Editor's Choice, Perimeter Security, Alarms & Intruder Detection
Alongside the new technologies continually being developed, existing technologies are being co-opted into not only performing an intrusion detection role, but combatting that bane of the electronic security industry: false alarms.
Read more...
---
iLegal 2019: Augmented surveillance - realising the full potential of CCTV
May 2019, Technews Publishing , Editor's Choice, News, Conferences & Events, Training & Education
iLegal 2019 will look at what is becoming known as Augmented Surveillance – using technologies and people interactively to maximise results from operators and control rooms in order to make intelligent security and business decisions.
Read more...
---
Local manufacturing from Hissco International
May 2019, Hissco , Editor's Choice, Asset Management, EAS, RFID, News
Hissco International recently announced it has set up a local manufacturing partnership that will supply X-ray equipment to partners around the world.
Read more...
---