printer friendly version
Enabling smarter cash handling solutions
March 2019 Editor's Choice, Asset Management, EAS, RFID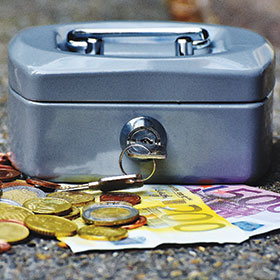 Modern retail cash management technology, and the service it facilitates, has evolved so far from the old 'dumb' safe that it has become an essential enabler of today's business. Automation creates greater efficiencies, with cashiers depositing their banknotes directly into the cash vault – no more manual counting, reconciliation and shrinkage, with tangible savings in back-office overheads and deposit preparation time – it's like we've put the bank in the store.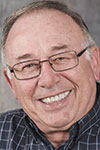 Richard Phillips.
Deposits translate into real value on the same day or even in real time, which not only gives the retailer quick access to working capital but does away with the historic loss of interest on deposits that traditionally take two to three days to appear in the account. The overall cost of depositing cash at the bank, as well as the cost of insuring against cash loss from store to bank, can be reduced by as much as 50% with automation.
In a manual cash handling environment, the combination of all the elements required to give effect to realising value in one's bank account will vary with the actual monthly cash turnover, but on R1,5 million cash receipts a month, the cost will be somewhere in the region of 135 basis points. A corresponding integrated automated cash management service will cost in the region of 70 basis points. As a matter of interest, card transactions cost the retailer anything between 300 and 500 basis points – keeping cash the preferred medium of payment.
The value deposited is guaranteed by the cash management supplier. In other words, any and all cash loss from the time it is dropped into the vault, along with the CIT (cash in transit) logistics route and into the bank account, is no longer a worry for the retailer. He has already received his value without the need for insurance assessments, investigations and cash flow shortage.
The technology provides for the settlement of suppliers directly from the cash vault and accommodates the separation of departments and even adjacent, independent businesses wishing to share the service. The transmission and collection of transaction data makes it possible to present dashboards supported by comprehensive reports, and real-time event notifications via the cloud. The retailer enjoys the benefit of a financial administrative suite at the click of a mouse, saving hours of tedious bookkeeping.
And above all, particularly within the South African context, the design of our cash vaults is such that it has become an effective deterrent to the majority of armed robbery and burglary attempts, which significantly contributes to business continuity and reputation, offering a far safer and effective trading environment for staff and customer alike.
We proudly publish our crime statistics: over a number of years, less than 2% of our client base, on average, has been a victim of an armed robbery or burglary, and similarly the criminals failed to gain access to the cash in over 80% of actual attacks, which we believe contributes to the deterrent effect of our technology.
Protect and deter
The use of tamper-evident bags as the primary means of transporting cash securely has been a tried and tested method worldwide for at least 30 years, and was introduced to South Africa in the early 1990s. The CIT guards secure the bags into cross pavement carriers (CPC) of varying designs, to cope with the volumes they are required to carry between the business and the armoured vehicle. These CPCs are equipped with sophisticated sensors and banknote degradation technology that activates immediately upon the CPC being forcibly removed from the guard, thereby rendering the banknotes valueless.
In South Africa 'a stained note is a stolen note' and the process is governed by minimum standards laid down and monitored by the South African Reserve Bank.
The levels of armouring and the technologies designed to protect armoured vehicles have evolved over many decades in response to the threat levels they have had to contend with. Today, and as a result of the massive level of violence and attack precision thrown at the CIT companies in the past 56 months, the industry has responded with a combination of design and technology enhancements to the armoured vehicle that combine to lift the protection levels to a whole new dimension.
Conversely re-usable bags, cassettes and box-type cash containers cannot be protected across the pavement, and as such should be discouraged because of the inherent risks they present to the guards and the consignments they carry.
The most effective way to protect the drivers and guards is to mitigate the risk of attack by means of creating obstacles to the attacker's success. The aforementioned technologies and design techniques combine with an effective national crime fighting strategy that is very focused on syndicated crime, to reduce the opportunity for the criminals. The dramatic decline in these kinds of robberies since July 2018 suggests that the strategy is working.
Enabling financial freedom
Cash Connect is first and foremost a payments company whose vision it is to enable its customers' businesses. In that regard we launched Cash Connect Capital a year back with which to introduce a unique opportunity for our pre-qualified customers to access funding for growth. Our cash advance product offers our customers easy access to extra capital to help expand their businesses and manage their daily cash flow needs.
The cash advance can be used for just about anything, from store renovations, to buying extra stock, getting a new delivery vehicle, setting up the new car wash they've been wanting, or simply just to have extra cash on hand. This year we launched Instant Access, an application-based option by which a client can convert the value lying in the cash vault to value in the bank, on demand.
These are early days and although these facilities are exciting, they represent only the beginning. There are many other additional products under development that are expected to become a feature of the cash automation landscape in the near future, and from which the retailer can only benefit.
For more information contact Richard Phillips, Cash Connect, +27 011 010 4300, richardp@cashconnect.co.za, www.cashconnect.co.za
Credit(s)
Further reading:
Key criteria in the selection of CCTV control room operators
Issue 5 2020, Leaderware , Editor's Choice
Some people are better at aspects of the job of CCTV operator than others, and some companies put in a lot more effort in choosing their operators than others.
Read more...
---
Leaders in risk and security: As long as there are people, there will be risk
Issue 5 2020, iFacts, Technews Publishing , Editor's Choice
Jenny Reid is a self-made success, focusing on people, the risks they create and the potential they have.
Read more...
---
Mitigating the human risk
Issue 5 2020, Managed Integrity Evaluation, Technews Publishing, iFacts , CCTV, Surveillance & Remote Monitoring
Hi-Tech Security Solutions asked Jennifer Barkhuizen and Jenny Reid for some information around background screening and vetting of potential new hires.
Read more...
---
XProtect available on AWS
Issue 5 2020, Milestone Systems, Technews Publishing , Editor's Choice
Milestone recently announced the availability of XProtect on Amazon Web Services. Hi-Tech Security Solutions asked Keven Marier for more information.
Read more...
---
Adjusting to a new reality
Issue 5 2020, Technews Publishing , Integrated Solutions
COVID-19 to accelerate adoption of technology-enabled smart city resilience approaches: robotics, digital twins, and autonomous freight.
Read more...
---
From the editor's desk: We're back!
Issue 5 2020, Technews Publishing , News
Welcome to the fifth issue of 2020. If years were people, 2020 would have been hung, drawn and quartered...
Read more...
---
From data centre to edge, from one source
Issue 5 2020 , Editor's Choice
First Distribution (FD) is better known in South Africa as an ICT distributor with an enterprise focus. Its offerings in this regard range from client solutions through to hosted solutions, data centre ...
Read more...
---
Paxton launches access and video management
Issue 5 2020, Paxton Access , Editor's Choice
Paxton's next-generation access control and video management system, Paxton10, officially launched in South Africa on 2 July 2020. Paxton10 is the next step in complete security solutions and combines ...
Read more...
---
From the editor's desk: Sustaining security and sanity
Residential Estate Security Handbook 2020, Technews Publishing , News
Sustainability is a critical component of almost anything in these days of a tanking economy, boosted by COVID-19, which is given further emphasis by the economy being further hammered by the 'cure' for ...
Read more...
---
The evolution of security in residential estates
Residential Estate Security Handbook 2020 , Editor's Choice, Integrated Solutions, Security Services & Risk Management
Two large estates discuss their security processes and the ever-expanding scope of responsibilities they need to fulfil.
Read more...
---