printer friendly version
Security systems and technical support
February 2019 Editor's Choice, CCTV, Surveillance & Remote Monitoring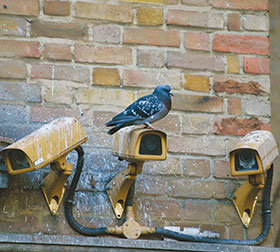 Managers within organisations and members of the public as beneficiaries of CCTV tend to take the effective operation of a CCTV system for granted. If there is ever a query over camera coverage, there is an expectation that the manager of the CCTV system will be able to instantly produce the evidence.
There is very little appreciation of the effort and constant attempts to maintain a system and keep it going. The value of good technical management and staff is often underrated. It becomes clearest when it happens within our own communities.
Some time ago, we had electricity cut off to a stretch of houses in our street. After a number of visits by appointed 'outside contractors', three days later power still had not been restored. Eventually an old experienced technician from the municipality arrived on the scene and following a brief discussion on the street, power was restored to the entire affected area. The problem solving by this 'old hand' took about 5 minutes, and it was sorted out 30 minutes later with his knowledge of key parts an important part of this success. We could have had the problem resolved quite easily three days before if the appropriate person had been provided in the first place.
Management who are really serious about the uptime of their systems commit themselves to the people, resources and costs associated with keeping systems on line. In some industries, such as casinos, this is a legal requirement. If a camera goes down, operations in the area covered have to be closed down, for example, a row of slot machines. Most security managers in companies don't have the benefits of legal adherence to get budgets and ensure technical service delivery. However, where potential loss is huge or the fallout of public image may be significant, there is a powerful stimulus to get things right. There are a few considerations that I have noticed that do seem to help keep things working effectively.
Budget for more than the purchase price
When new systems are defined, they need to be defined for the long term, and associated costs of maintenance need to be built in to budgets and delivery requirements right from the beginning. A particular area is that of ongoing technical support and maintenance costs and parts.
When new systems are specified and installed, there is a rosy glow that everything will be fine for the foreseeable future. However, instances of only a small proportion of fighter jets or submarines working after a relatively short period of being delivered gives a stark reminder that you cannot just keep buying new things to replace old, no matter how much money you spend initially. This is common in some CCTV technology projects as well. Ensuring new systems are fit for purpose is one of the most basic considerations.
Further, the most amazing and ambitious systems may be rendered inoperable after a short time because short-term maintenance contracts or arrangements have not been put into place, never mind planning for long-term support. The importance of having the right people keeping these going in the long term is often underestimated and their availability should be part of the planning. In addition, the type of services required for ongoing support may not be considered properly. In one installation I was exposed to, the cost of a 'cherry picker' to maintain cameras mounted on high poles hadn't been considered as part of the budget. These costs of hiring this cleared out most of the technical operational budget with the consequence of inadequate servicing of parts and the inability to fix cameras and other equipment that had broken down.
There needs to be a clear realisation of the follow up service costs and requirements of system components as well as software upgrades that get defined in systems and tenders. Ideally, there needs to be some kind of long-term plan and accountability for installers and service providers to keep these components in working order and serviceable over an extended time period, and to keep salespeople honest.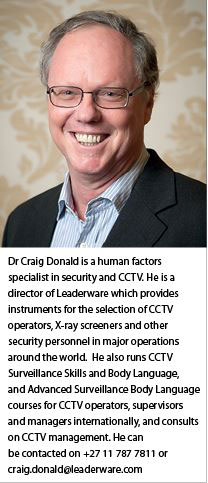 Long-term maintenance and upgrades
Preventative maintenance is something that also needs to be built into ensuring longer and more efficient operations of technical equipment. This can be as simple as ensuring cameras are dust free and have clear views, to ensuring seals and connections are maintained and the integrity of the systems is maintained. Failure to ensure that things can run smoothly translates into long-term system decline. Ensuring that systems are also protected from IT and other threats is also an integral component of the security technical approach and costing should be built into the cost of systems.
Future proofing systems is also something that should take place as part of the design and initial implementation. While it is increasingly difficult to identify which companies and technology may still be around in the future, ideally five year and 10 year plans for keeping up with technology changes should be considered and be built into the company security system strategy. This includes things like compatibility of systems and ongoing parts and upgrade availability.
Most companies have regular camera checking as part of their CCTV operator responsibilities. This needs to be complemented by a down time reporting system that needs to be managed, and defined response times when components go down. Where this is part of a service maintenance agreement, penalties need to be built into contracts that are set up.
Nothing brings realisation of the failure of long-term maintenance more than no footage available of critical incidents due to cameras or other equipment being down, costly 'white elephants' where money could have been used for more effect elsewhere, and failure to deliver on company or public expectations. In extreme situations these can do major damage to the company public image or cause disruption to organisational operations. Providing for technical capacity and extended support contracts, and having the capacity to effectively maintain and enable them is often a neglected aspect of security strategy.
Credit(s)
Further reading:
Social media and intelligence-led surveillance
July 2019, Leaderware , Editor's Choice, Integrated Solutions, Security Services & Risk Management
Social media has become a major feature of most people's lives in the last few years and they can be invaluable as a source of information for companies and security organisations.
Read more...
---
Advanced integration and performance with NUUO
July 2019, Forbatt SA , CCTV, Surveillance & Remote Monitoring
Established in 2004, NUUO is a global security industry leader specialising in the manufacturing of open architecture video surveillance products, with deployments worldwide and an ever-growing base of professional industry-experienced staff.
Read more...
---
The 4th Industrial Revolution
July 2019, Wolfpack Information Risk , Editor's Choice, Cyber Security, Security Services & Risk Management, Industrial (Industry)
Most major industries have turned to and are reliant on technology to run their operations. This is a time of great promise, but also one of frightening peril.
Read more...
---
Data protection more challenging
July 2019 , Editor's Choice, IT infrastructure
The number of businesses unable to recover data after an incident nearly doubled from 2016, according to the Global Data Protection Index surveying 2 200 IT decision makers from 18 countries.
Read more...
---
Cyber-attacks target operational technology
July 2019 , Editor's Choice, Cyber Security, Industrial (Industry)
Focus on operational technology security increasing as around 74% of OT organisations come under attack in the past year, finds a new Fortinet report.
Read more...
---
Ingo Mutinelli moves to IDEMIA
July 2019, Technews Publishing, IDEMIA , Editor's Choice, News
IDEMIA, the security and identity management company has announced that Ingo Mutinelli will be taking on the post of regional sales director for the southern Africa region.
Read more...
---
Transom Capital Group Acquires Pelco
July 2019 , News, CCTV, Surveillance & Remote Monitoring
Transom Capital Group (Transom), an operations-focused middle market private equity firm, announced it has acquired Pelco from Schneider Electric.
Read more...
---
Residential Estate Security Conference 2019: Integrating man and machine for effective security and operations
July 2019, Technews Publishing , Editor's Choice, News, Residential Estate (Industry), Conferences & Events
The Residential Estate Security Conference 2019 will delve into how estates and their service providers can better integrate man and machine for more effective security and operations.
Read more...
---
Milestone appoints new VP for research and development
July 2019, Milestone Systems , Editor's Choice, CCTV, Surveillance & Remote Monitoring, News
Milestone Systems has appointed Tom Bjerre as its new VP for research and development. He will oversee planning, development, testing and release of Milestone Systems' video management software.
Read more...
---
Johnson Controls launches Technology Contracting in Africa
July 2019, Johnson Controls , Editor's Choice, News, Security Services & Risk Management
To address the growing challenge of planning, integrating and maintaining a multitude of different, highly connected systems, Johnson Controls is launching Technology Contracting in Africa.
Read more...
---