printer friendly version
The most important features of a management platform
September 2018 Editor's Choice, Surveillance, Access Control & Identity Management, Information Security, Integrated Solutions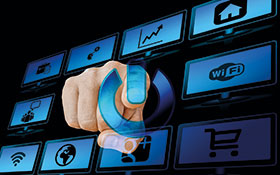 There are bits of software all around the security industry that help one manage your security products, some focus on one product or brand, but it's more common these days to find the better platforms allow users to manage a number of products from different brands.
Unfortunately, when looking for an application that will provide a single interface to effectively support you in managing and optimising your security installation, simply taking the free stuff offered with a product you buy will not make the grade. That's not to say the free stuff is not useful, it is, but it will fall short when trying to integrate multiple products and solutions into the same management dashboard.
Hi-Tech Security Solutions decided to ask a number of industry players for their opinions on what makes for a good management platform. To avoid getting a long list of features, we asked our interviewees to give us the top three features they think are non-negotiable when it comes to selecting a management platform.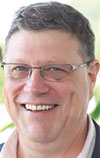 Gus Brecher
Gus Brecher, Cathexis Technologies
Is the system effective and efficient? For a system to be effective, it needs to reliably achieve the objectives outlined by the customer or their consultant. For optimal effectiveness, one needs to ensure that the system is capable of integrating with the required best-of-breed systems, like IP cameras, access control, fire and intrusion systems, fence monitoring systems, intercoms, gate controllers and the like, depending on the site requirements.
Some people confuse effectiveness with efficiency. But a solution can be effective without being efficient. In other words, one can achieve the ultimate goal in an inefficient way by utilising unnecessary resources or time to achieve the result. An efficient system will provide the effectiveness required with a minimum of resource, time or effort. It is therefore important that:
a.) Timeous and accurate information be provided to the operators relating to incidents to enable them to take immediate action, and
b.) The system provides the ability to easily recover video and associated data without having to move across multiple platforms to do this.
System integrity: There are several facets to this and one needs to consider:
a) The ongoing reliability of the software and/or hardware to ensure maximum up-time,
b) Security and encryption of data and video (video encryption, watermarking etc.) to ensure that the integrity of the information cannot be attacked in a court of law,
c) Security measures to prevent cyber-attacks via the various components of the system,
d) Compliance to PoPI requirements, and
e) Local support to ensure continuous current and future system optimisation.
Is the system open? With technology improving at an alarming rate, be sure to choose a solution that is open in its approach to technology. This openness allows for the various, integrated best-of-breed product manufacturers to improve their respective products and will allow you to upgrade individual components of the system without disrupting the core functionality. The ultimate result is a solution that provides an upgrade path to future technologies that could improve the overall effectiveness and efficiency of the solution.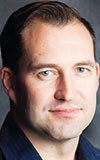 Brent Cary
Brent Cary, Genetec
Unified and efficient. While organisations look to incorporate video surveillance and access control systems that provide greater interoperability as part of their security strategy, the majority of security manufacturers have continued to provide disparate systems, with limited communication between systems.
With the recent advancements in software technologies, and the ongoing partnerships between security manufacturers, integration has become a popular substitute for traditional interfacing. However, even integration has its limits. The answer can be found in a single software platform that can manage access control, intercom, intrusion, and video devices, while offering a unified interface to monitor the entire system. Such a system goes above and beyond the basic functionalities of interfacing and integration, while offering end-users an efficient, flexible and cost-effective option to system unification not available with highly customised and expensive solutions like PSIMs.
With a unified system, only a single software platform needs to be upgraded and maintained unlike an integrated solution where multiple individual systems must be addressed. This greater convenience allows integrators to save time when upgrading the security system, and also enables them to coordinate with a single manufacturer should support be required. This also allows end-users to minimise system downtime during upgrades and ensures a quicker response time to address the requirements of their system.
Flexible and scalable. A single user interface for multiple security applications allows operators to easily and efficiently move from one security task to another within the same interface, thus avoiding complicated workflows and interface manipulations to reach the required window.
The user's workflows are consistent between the video and access control tasks, so the user becomes more familiar with the system, experiences self-learning, and gains more confidence in their ability to use the system. More so, the total number of workflows to understand is reduced by having common core functions. For example, alarm management, event to action, reporting, investigation, and incident-related workflows are all the same regardless of whether it is for video, access control, or voice communications. As unified systems share a common user interface, switching from one application to another is seamless, and less time is required to train new operators on individual systems.
Reliable and secure. Cybersecurity can no longer be an afterthought, or something added on top of an existing product. We all need to be confident that our systems are secure from both a physical and a cyber perspective. To build this confidence, organisations should be working with companies and vendors that have a clear vision that includes baking cybersecurity into their products. Today's solutions must allow us to take steps to maintain and improve network security, particularly as the IoT expands. These steps include authentication, authorisation and encryption.
Through the process of authentication, organisations can determine if an entity – user, server, or client app – is who it claims to be and then verify if and how that entity is allowed to access a system. Authorisation allows administrators within an organisation to restrict the scope of activity within their system by giving access rights to groups or individuals for resources, data or applications and by defining what users can do with these resources. And encryption protects an organisation's information and data by using an algorithm to translate plaintext or readable text into ciphertext or unreadable text.
By protecting access and communication, we can all work towards ensuring that our systems and networks are secure as the world continues to embrace the IoT. This will allow us to mitigate the risks as we reap the benefits of increased connectivity.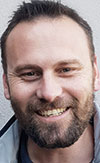 Armand Steffens
Armand Steffens, Milestone Systems
Partner community. No business will be successful unless it is at least adequate, and preferably superb, in product development, sales, and customer engagement – not to mention finance, planning, marketing and recruiting. Too many VMS producers are trying to do all these things themselves, when they should be doubling up on what they are best at and leveraging the rest. It is a new mindset. Instead of obsessing about which 'me-too' product to supply, software producers could make their first priority finding complementary and compatible partners.
One partner might see the opportunity to sell a solution. Another partner might know a better way to distribute a product. A third partner might provide the vertical expertise to get the customer a perfectly tailored solution. By leveraging partners and developing a partner ecosystem, a company will tend to have more unique offerings and the ability to execute faster in an ever-changing world.
All this additional partner horsepower is still no guarantee a company will succeed, but partnerships will also give a company a feedback channel. Many stand-alone companies plod along, never quite failing, but never getting better either. Partners are less likely to tolerate business limbo. They will be quick to utilise great products and less wedded to the concept if it doesn't work out. Because the partners are in close contact with the market, they are the first responders to changing or developing needs. This is why a company should listen very closely to their partners: They are the feet on the street and the ears to the beat.
True open platform. Producing software takes time, and producing great software takes even longer. This means low agility. The partners might identify great opportunities, but before the closed platform software producer can react, the opportunities might be gone – or worse, be grabbed by competitors. The slow reaction capabilities of closed platform providers will frustrate partners, and may lead to the worst of all complications in a partnership: distrust.
When the products are based on an open platform, however, they are adaptable. Then the partners have the ability to change the solution through the open software architecture. Not by changing the basic code (that would be open source), but by add-on modules and intrinsic scripting abilities. Open platform means that the partner easily can extend and enhance the software into a total integrated solution to fulfil customer's needs with a minimum of effort.
There are some important things to note here. The ways to extend and enhance the software have to be easy and well documented, and the partners must have access to training and knowledge sharing.
Community approach with customer focus. The Milestone partner ecosystem is a fundamental part of our mindset and daily operations. It is one of the major reasons for getting the company to the position it is in today. Today our partners are delivering optimal solutions to our mutual customers, building a better and open business world with video as a business enhancer.

Jayne Nel
Jayne Nel, VantageMDT
Integration. The primary capability of today's advanced management platforms is the ability to integrate multiple disparate systems into a single, centralised interface. The architecture of these systems is flexible enough to cover multiple physical locations while supporting and bridging the gap between a vast range of integrated solutions – with the ability to grow, expand and adapt.
The platform must have an open architecture that provides a means of integration that is simple, maintainable, cost-efficient and scalable. The flexibility to integrate seamlessly with virtually any solution from different manufacturers, including legacy systems, saves organisations money while streamlining operations and providing more complete information for incident response.
Further increasing effectiveness, leading management platforms standardise functionality across different classes of systems, eliminating costly bespoke solutions, and delivering a consistent user experience. For example, regardless of manufacturer, every access control or video surveillance integration should perform the same when integrated with a management platform. This ensures security personnel can follow established response procedures no matter what system they happen to be connected to. Consider the impact of introducing an operator to an unfamiliar system or user interface during a high-pressure situation. There is tremendous value in providing an operator with a familiar user interface in any situation to optimise the potential for calm, standardised response.
Incident response and resolution. Effective incident response relies on good standard operating procedures (SOPs) that direct an operator's actions based on the nature of an event, its location and other criteria. These are sometimes overly complicated, requiring security staff to consult separate documents to identify the appropriate response and then follow a long list of time consuming manual steps to resolve the issue.
To ensure the most efficient, consistent and effective response, operators need a set of simple steps to follow. Simplicity is the key, and today's PSIMs utilise automation to speed response and reduce the potential for human error or overreaction by automatically performing formerly manual processes based on SOPs.
With automated log-in to Active Directory, identification of an incident's location (GPS), pinpointing the nearest camera and other actions, a 30-step manual response can often be reduced to five or six steps. This ensures that operators are directed to perform the critical tasks that require human intervention such as determining whether a person seen on video is a potential threat, what he or she looked like and other factors used for identification, situational assessment and proper response.
With automation, organisations can keep complex processes in place while presenting operators and security officers with simple, streamlined actions to make them more effective at responding to incidents, even those they've never experienced before.
Intelligent reporting and insights. In addition to situational awareness, PSIMs can also analyse the data they capture to provide deep insights and intelligence about security, business and overall organisational operations, both in real time and over extended periods of time. Armed with this information, organisations can better prepare for events and identify any changes that can improve response and staff adherence to SOPs. These solutions can provide in-depth views into specific incidents as well for post-event analysis that can further improve security and operations.
David Heenan, ISDS
Define your strategy. Before making any decisions in respect of a VMS, a view needs to be taken on your video surveillance security strategy. My personal view is that video security technology needs to be layered to allow for new technologies and requirements to be integrated as they develop.
Starting with the installation of a CCTV solution and then a VMS to manage the video feed from multiple cameras, one then needs to layer intelligent software to meet specific needs as they arise – these may be pro-active alerting, operator efficiency, post event analysis, business intelligence, etc.
Equally important in selecting your VMS is to consider the track record, longevity, global install base and industry and peer review of the product. There have been many instances over the years of new VMS solutions with massive marketing campaigns at launch, but little skill to support them, particularly in markets outside of the country of development.
Organisational impact. Impact on your organisation's IT security and cybersecurity architecture is another critical consideration. Select a VMS that:
a) Offers a tiered system architecture, which makes it possible to separate the camera network and the core server/client network,
b) Has tiered administration and user rights, enforced on the server side, combined with the use of standard IT security procedures, and
c) Runs on IT platforms such as Windows that are well supported in terms of administration and monitoring and already provided for in your security policies. Do not create additional, unnecessary, complexity in your security architecture or support capability.
The return on your investment over a long period of time is a high priority for all organisations. When calculating your ROI on a management platform, look at total cost of your security solution and the cost impact on your entire IT install. A VMS is generally a very small cost in the overall security solution, but selecting the wrong VMS can make a huge difference in overall IT costs. A proven track record will provide a lot of comfort in respect of impact on your entire IT install. Do your homework on the longevity of VMS solutions at other clients – longevity has a big positive impact on your ultimate return on investment.
Interoperability and integration. With the rapid pace of development in the AI field as well as on the cameras themselves, your VMS has to be able to assimilate and integrate with the best technology in the industry as it develops. One does not want to be restricted to proprietary technology or products. The VMS is the single most important tool in the management of video and must support best of breed software analytics and as many hardware brands as possible. Open access platforms which encourage user friendly and cost-effective integration with third-party software simply have to be a priority in your decision making.
Dean Sichelschmidt, Arteco
Flexibility and ease of use. Flexible and user-friendly management software is the key in order to satisfy everyone's needs, from system administrators to operators and end users. A flexible licensing model gives you the freedom to add new technologies as they are developed, allowing you to continually update and improve your solution.
Another key factor nowadays is security in mobility. We do believe it is now mandatory to offer mobile apps for Android and iOS devices. Our mobile application, available for free, allows for multi-site management, access to live and recorded video, PTZ control, push notifications and evidence sharing via third-party apps.
Integration and interoperability. For a typical VMS, many components beyond cameras are required, such as network routers, switches, wiring, servers, backup power supplies and many other systems. Having a VMS with a real open platform is very important. The possibility to integrate with the best video analysis and security solutions means unlimited possibilities and to have a ready solution for future innovations.
Total support. Customer care is very important. Having a prepared, reactive and always up-to-date global support team is fundamental in today's security market. We see that helping customers solve their issues, even non-related to our VMS, is one of our most appreciated and recognised value. At every stage, from project management to pre- and post-sales, attention to customers is our primary commitment.
For more information, contact:
• Arteco, +27 81 443 8583, deans@arteco-global.com, www.arteco-global.com
• Cathexis Africa, +27 31 240 0800, sales@catafrica.co.za, www.cathexisvideo.com
• Genetec, +27 82 854 1278, bcary@genetec.com, www.genetec.com
• Milestone Systems, +27 82 377 0415, arms@milestonesys.com, www.milestonesys.com
• ISDS, +27 11 326 2227, carrie@isds.co.za, www.isds.co.za
• VantageMDT, +27 72 948 2017, jayne@vantagemdt.co.za, www.vantagemdt.co.za
Credit(s)
Further reading:
Trellix detects collaboration by cybercriminals and nation states
News & Events Information Security
Trellix has released The CyberThreat Report: November 2023 from its Advanced Research Centre, highlighting new programming languages in malware development, adoption of malicious GenAI, and acceleration of geopolitical threat activity.
Read more...
---
From damage management to false alarm prevention
Dallmeier Electronic Southern Africa Transport (Industry) Surveillance Logistics (Industry)
Video surveillance is undergoing an exciting evolution; today's IP-based solutions can be fully integrated into digital systems. With the increasing integration of artificial intelligence (AI); logistics, in particular, can make processes more transparent and exploit previously untapped potential.
Read more...
---
New generation of cyber-focused controllers
Gallagher News & Events Access Control & Identity Management Products & Solutions
The C7000 gives users an opportunity to leverage their hardware and firmware to build a platform designed to catapult their organisation into the future, with cybersecurity baked in from inception.
Read more...
---
New T&A terminal features revolutionary AI technology
Suprema News & Events Access Control & Identity Management AI & Data Analytics
Suprema has launched BioStation 2a, the world's first deep learning-based fingerprint recognition solution, providing powerful access control features and an improved ability to extract templates from low-quality fingerprints.
Read more...
---
SA enterprises can benefit from AI-driven cybersecurity
AI & Data Analytics Information Security
Cybercrime is big business, and threat actors deploy cutting-edge tools to carry out attacks. Fortunately, cybersecurity is constantly evolving to meet and counter the threats they face.
Read more...
---
South Africans play a role in becoming scam victims
Editor's Choice Risk Management & Resilience
The South African fraud landscape is becoming increasingly risky as fraudsters and scammers look to target individuals with highly sophisticated scams, in an environment where it is becoming increasingly difficult for lawmakers and authorities to bring these criminals to justice.
Read more...
---
Africa Online Safety Fund announces grant winners
News & Events Information Security
The Africa Online Safety Fund (AOSF) has announced the winners of this year's grants; among them are five organisations operating in South Africa to educate people about online risks.
Read more...
---
Service orientation and attention to detail
Technews Publishing Editor's Choice Risk Management & Resilience
Lianne Mc Hendry evolved from working for an accounting firm to an accomplished all-rounder familiar with the manufacturing, distribution, and system integration aspects of the security industry value chain.
Read more...
---
Are you leaving money on the table?
Editor's Choice Security Services & Risk Management
How many customers have you helped since starting your business? Where does most of your new business come from? If the answer is not from your database's existing customers, you might have a problem.
Read more...
---
Wireless fire tech offers unexpected benefits for load shedding
Technoswitch Fire Detection & Suppression Editor's Choice
For the long-suffering residents of South Africa, the policy of load shedding to help manage demand from the country's ageing and poorly maintained electrical generation and distribution system, is a major inconvenience, and it can be fatal to fire alarm systems.
Read more...
---