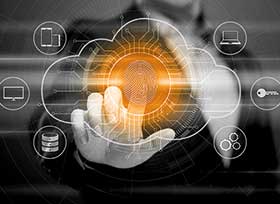 iPulse rolls out Access Control-as-a-Service
August 2018, This Week's Editor's Pick, Access Control & Identity Management
iPulse Systems, a local manufacturer of biometric hardware and software with offices in Randburg, South Africa, and Irvine, California in the United States, has launched a new Access Control-as-a-Service (ACaaS) offering to the market, claiming it is the first true ACaaS service available in the country.
ACaaS is a concept that has been around for some time, but has not yet found a large support base in South Africa. There are many ostensible reasons for this, from the lack of reliable bandwidth in South Africa to the preference of many larger companies to retain control of their own access and other security systems.
The term ACaaS is derived from Software as a Service (SaaS), something that has grown in popularity internationally as cloud infrastructures have expanded. The 'as-a-service' model is basically a pay-as-you-go model of providing services and products to customers. The ideal version is you pay a monthly or annual fee and then get to use the service, while the software, hardware and networking infrastructure issues are the service provider's problem.
Where software is concerned, the user is always using the latest version of the product as the provider makes updates available when ready and they are automatically available to users. Problems are automatically handled by the service provider and there are generally not extra support or maintenance fees (with the possible exception of user training). Ideally the software is hosted on the provider's servers so the IT costs are lower for the customer.
In the hardware realm, you may not always have updated equipment installed on site (although some contracts may allow for that), but the service provider takes responsibility for ensuring they work as stipulated in the contract, which includes maintenance and repairs. Again there should be no additional costs.
Today, the 'as-a-service' model has developed into various forms, including hybrid models where servers are hosted remotely, based on the client's premises, or a mixture of both. The ideal of only paying a set fee for a service is, unfortunately, often lost in the details of how these services are rolled out.
The bottom line of as-a-service solutions is that customers are able to focus on their business and leave the complexities of technology to the service provider, while making use of the benefits the technology provides.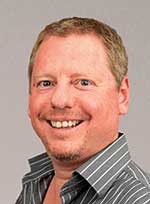 Gary Chalmers
Headache relief
When asked why iPulse decided to launch its ACaaS offering, CEO Gary Chalmers explains: "Over the years, iPulse has come to realise that, like many other technology industries before it, the complexity of managing your own access systems is often far more of a problem than the solution is worth. By moving all the complexity into the cloud, as-a-Service products enable end customers to enjoy the benefits without the headaches."
iPulse has therefore released IQSuite.cloud as its ACaaS solution. Chalmers says the solution takes away all the headaches of managing the behind-the-scenes technology, as IQSuite.cloud is hosted on the Windows Azure platform, and is a true cloud offering.
The new range of iPulse iPBx biometric readers connect directly to the cloud and are automatically configured and added to the user's database. Additional products will be integrated in the near future. The IQSuite.cloud front-end is available as a thick client (installed software), web application or mobile application, although each product has different uses and applications.
He adds that another significant benefit is cost. "iPulse has managed to get IQSuite.cloud to a point where the annual licensing and hosting fees are less than most products licence fees alone, and as such, the product is incredibly affordable."
What does it include?
As mentioned above, when it comes to as-a-Service offerings, the ideal is to only have a monthly or annual fee to pay and everything else is included. The only additional expenses would be for adding new users or equipment that were not specified in the original deal. Depending on the agreement with your service provider, this may not always be the case and there may be costs for support and maintenance beyond a certain number of hours etc., and there may also be initial set-up and configuration costs to get everything up and running.
In the case of iPulse, Chalmers notes that the company's offering includes everything. "It seems that up until now, there really have not been any true ACaaS solutions in the marketplace. Whilst many vendors advertise this, what they really mean is that the software is hosted in the cloud and subscribed to monthly, but you have to pay upfront for the hardware, the installation and the accessories.
"A true as-a-Service solution should be a 100% payable on a monthly or yearly plan, and this is what iPulse Systems has now launched in South Africa. IQSuite.cloud is therefore the first full ACaaS solution available in the market."
As of July 2018, Chalmers says clients can have an entire system installed, commissioned and implemented, and pay one flat monthly fee that covers all the costs, including installation.
Where does it fit?
IQSuite.cloud is aimed at companies of any size. It is primarily a distributed solution that allows customers that have only a single device to get a highly affordable solution, while at the same time scaling to support enterprise level customers on the same platform.
"Having successfully concluded our trials during Q4 2017 and migrated key customers such as Vodacom, SEACOM and Microtronix to the new platform during Q1 2018, iPulse is now confident that any size organisation can be accommodated on the platform," states Chalmers. "Remote support and an extremely powerful remote device management tool means that as long as the biometric readers are powered up and online, any problems can be resolved remotely."
iPulse offers both a direct sale model and a tiered partner solution. End customers can be supported by iPulse directly, or through one of its national partners who provide onsite support and installation services, as well as tier-1 support to large customers. In keeping with most international OEM vendors, Chalmers says the customer pays the same amount regardless of where they go, but partners receive a margin to cover their costs and are able to share in the revenue from all aspects of the project.
Expansion through integration
In its current release, IQSuite.cloud supports only iPulse hardware, although the company has started integrating a number of other devices into the platform. Chalmers says these will be available in the Q3 2018 update to IQSuite.cloud. "Ultimately, the platform will support most commonly available devices on the network and integrate into numerous compatible products, such as CCTV platforms, large access control systems, and time and attendance platforms."
iPulse is currently actively recruiting partners that provide key regional bases, as well as installation services around the country.
Potential customers or partners can find out more by contacting info@ipulse.co.za or www.ipulsesystems.com. The IQSuite.cloud website is at www.iqsuite.cloud.