printer friendly version
The importance of CCTV training
August 2018
Training & Education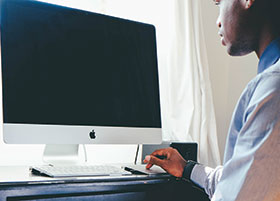 CCTV training is an important issue in the industry. Most people will agree that there is a definite need and requirement for CCTV training, but they are not sure how and where to get it. This article focuses on giving an overview of training in the CCTV industry; it covers the need for training, the types of training required and the availability.
Why CCTV training?
The field of CCTV is very technical and is made up of many different and emerging technologies. Each of these technologies is quite complex, a subject by itself, and each is undergoing rapid change. The various technologies impacting CCTV are:
• Video
• Optics
• Lighting
• Communication
• Digital
• Networks
• Storage
• HD and 4K,
• And more.
This makes it quite difficult for those in the industry to keep abreast with all the latest happenings. It is therefore critical to have proper CCTV training available.
Furthermore, in the past decade there has been a dramatic change in the CCTV industry. There has been a shift from analogue to digital and network technologies. This means that the CCTV industry is merging with information technology (IT). In addition, many IT people are moving into CCTV and installing security systems. They need to learn and understand all aspects of a CCTV system.
CCTV is a fast growing field with seemingly continuous technology innovations and improvements. To meet these growing needs, there is an influx of companies and people entering the industry for the first time. New end users, suppliers, installers, consultants and sales people are coming in. Many of them are non-technical people. Security directors in any corporation now need to understand security technology to make proper and effective decisions. The need for proper CCTV training is therefore extremely important.
Types of CCTV training
The CCTV industry has a need for two very different types of training.
Generic training: This is the basic training which will give a person a good grounding in the concepts, and the different technologies used in the CCTV industry. This type of training will not cover any specific technologies used by a manufacturer but will give a generic coverage. Such a course should cover the following areas:
- It should explain how a CCTV system works, including the principles, types, features, how to choose, installation and troubleshooting for each of the CCTV components like cameras, lenses, video management systems, transmission systems, monitors, CCTV accessories and recording and storage systems.
- It should give a step-by-step understanding of the CCTV installation process including mounting of equipment, cabling, testing, commissioning and maintenance.
- It should explain the CCTV system design process, the CCTV survey and various CCTV applications.
Product specific training: Once the basic CCTV concepts are understood, there is a definite need for product specific training. There are so many different CCTV manufacturers, each with a wide range of products. It will be very beneficial for manufacturers if they have a proper training programme so that their sales force will be able to specify systems properly and installers install the systems properly. A good programme will also train end users to have a good understanding of the system, ensuring they operate the equipment properly.
A well-designed product specific training course should cover the following:
- Construction/technology
- Key features
- Installation
- Setup/programming
- Operations
- Troubleshooting
- Key applications
CCTV training providers
There are basically three types of providers of training in the industry.
Manufacturers: All CCTV product manufacturers provide some level of training. The type of CCTV training is usually more product specific, training dealers and sales staff so that they can support the product in the market. During this training, some of the manufacturers touch upon generic concepts, but the objective of the training is to explain the technology used in their products. For example, if a NVR/DVR manufacturer uses a compression technique, the advantages of this will be highlighted without touching upon other compression techniques.
Manufacturer training is a good source of CCTV knowledge but does not give a complete picture of generic concepts.
Training colleges: Security is a growing industry with a definite need for education. To tap into this need, many colleges provide security programmes. Technical institutes, and even universities are providing these courses. Most of these courses give an overview of the different facets of security management or security technologies, but from the point of CCTV, they do not cover them in a great deal of depth. This means that graduates would still need to undertake more in-depth training on CCTV to bring them up-to-date with all the concepts involved and the latest developments.
Independent CCTV trainers: Independent CCTV trainers provide unbiased and generic CCTV training. They give a good comprehensive in-depth coverage of the concepts and technologies involved. The problem is that the numbers of such trainers is limited. The lack of knowledge is not the problem, but people who have experience and knowledge work in higher revenue generating positions. They work as consultants or in key positions in the corporate world.
All this means there are not many independent CCTV trainers in the market place.
CCTV training methodology
The classroom has been the traditional method to deliver CCTV training, but now CCTV training is also available on the Internet. This provides many key advantages. We cover the key issues in comparing these two delivery methods.
Classroom training: The traditional way to deliver CCTV training is using the classroom; in fact, this was the only way to impart training. Unfortunately, classroom training is a very slow and tedious way to impart training. To give an example, a CCTV manufacturer is introducing a new NVR/DVR, with new complex features. With the limitation on the room size and the number of work benches it can have, each class may accommodate only seven people. Based on its dealer network, the manufacturer would need to conduct at least 400 classes in the USA to train each dealer. These numbers are much greater if the market is worldwide.
Besides being slow and tedious, classroom training can be very expensive. The students may have to travel, meaning more expense. The students also should take time out from their jobs for the training period, which means a loss of revenue. Thus, training can be expensive, discouraging the concept of staff training itself.
Scheduling training can be a problem. If a new technician has joined a company, he needs the training now and not after six months when training is scheduled. Till that happens his productivity can be low and he/she learns from his/her peers, which can be erratic and slow.
Although the students have a chance to interact with the instructor (a key advantage), the absorption rate in a classroom can be low. Sitting in a 2-day training course can be daunting and keeping focus on the content could be tedious.
Web-based training: The latest trend is using the web to deliver CCTV training. It overcomes many of the shortcomings of classroom training. It's a growing trend since it has many advantages. Some of the courses which are available for CCTV professionals can be reviewed at http://www.securityonlinetraining.com
A self-paced training course on the Internet allows you to do the course from any location in the world, at any time, and you can complete the course at your own pace. It is available 24/7. Web-based training provides 'Just in Time training'. A new technician has joined a company, there is no need to wait, and you can make the person productive immediately.
There are no travel costs involved in web-based training. It can be done during free times or bench times, meaning the trainees can continue doing their job functions and get the required training. From a manufacturer's point of view, there may be an initial cost in developing the web-based training content for their products, but once the courses are ready, the running cost is virtually nil, giving a very high ROI.
In web-based training, it is also possible to provide online testing and online certification programs. The test results from the course can be stored and tracked from a central location. The trainees can complete the course from any part of the world, but their management can track performance from a central location. If required, the students can also be given an online certificate if they meet pre-set minimum requirements.
Conclusions
CCTV is a fast-growing industry and it comprises many different and complex technologies. The industry needs both generic and product specific training. Classroom is the traditional way to impart training, but it has many limitations and shortcomings. Web-based training has many advantages and benefits, the most important being training is available 24/7. See more at www.securityonlinetraining.com
Further reading:
An out-of-the-box tutor
Issue 4 2020, Kaspersky , Training & Education
Kaspersky's new security awareness training provides every employee with an individual learning path.
Read more...
---
Where to work in cybersecurity
Issue 3 2020, Kaspersky , Training & Education
Hi-Tech Security Solutions asked Kaspersky's head of information security, Andrey Evdokimov, about the career opportunities in the world of cybersecurity.
Read more...
---
Telkom invests in cybersecurity awareness
Issue 2 2020 , Training & Education
Telkom commits to redefining a culture of security awareness to ensure corporate and personal security for employees.
Read more...
---
New online training gives installers more options
Access & Identity Management Handbook 2020, Paxton Access , Training & Education
Paxton has launched an online training tool, easily accessible via its new website, offering installers more options and opportunities to enhance their skills anytime, anywhere.
Read more...
---
ContinuitySA offers ISO 22301 Lead Implementer course
October 2019, ContinuitySA , Training & Education, Security Services & Risk Management, Transport (Industry)
ContinuitySA is once again offer its five-day Certified ISO 22301 Lead Implementer course on 18-22 November 2019 at the company's Midrand facility.
Read more...
---
SALTO Systems SA partners with Training Ninja
October 2019, Salto Systems Africa , News, Training & Education
SALTO Systems has partnered with Training Ninja to extend its training footprint to the coastal regions of South Africa.
Read more...
---
Protecting your customers' data
October 2019 , Training & Education, Security Services & Risk Management
Simon Murrell, head of development and executive director at BrandQuantum says companies need to protect their customers from identity theft and data breaches.
Read more...
---
ContinuitySA offers Complete Continuity Practitioner in October
September 2019, ContinuitySA , Training & Education, Security Services & Risk Management
ContinuitySA is offering its popular five-day Complete Continuity Practitioner Programme on 21-25 October 2019 at its offices in Midrand.
Read more...
---
Building a human firewall
August 2019, Kaspersky , Cyber Security, Training & Education
Riaan Badenhorst, general manager of Kaspersky in Africa answers some questions on the role of people in cybersecurity risks.
Read more...
---
Milestone partners prove their skills
August 2019, Milestone Systems , News, CCTV, Surveillance & Remote Monitoring, Training & Education
Within the span of one week in mid-May, the Milestone Learning & Performance group celebrated important benchmarks: 200 000 course registrations and tutorial views, and 10 000 certifications.
Read more...
---