printer friendly version
CCTV reviews and the display of relevant information
July 2018
Editor's Choice
When an incident happens, there is an immediate need from a variety of parties to look at and review the recorded CCTV footage. Anyone from managers, operators themselves, investigators or police, members of the public or press, or legal representatives will need to look at evidence.
The review may look at clarifying what happened, who was involved, objects that need to be checked, as well as the dynamics of what happened. Inevitably, people who want to review the footage are under the impression that everything will be clarified by viewing the CCTV footage. They tend to take it for granted that they will be seeing a highly suitable quality of picture in order to make decisions.
Sadly, the reality of recorded video is often far from the ideal expectations that many people have. There are a number of things that can mediate this ultimate quality and state of video and influence whether the review or analysis can lead to relevant facts or characteristics being identified. It has meant that anyone from one person companies to large USA police departments have issued cautionary statements about recorded video to try and reduce expectations.
Camera placement issues
The camera as the source of the video plays a huge part in what gets produced. One is unlikely to have 100% coverage of an area. In addition, use of old analogue, HD, IP megapixel cameras, PTZs and body-worn cameras all impact on the final picture. Often the quality of old cameras fall short of giving suitable quality due to wear and tear and general deterioration.
The introduction of newer cameras has led to a huge quality of potential footage. Megapixel cameras provide a digital zoom with surprisingly high quality. It allows one to zoom into areas within the coverage to a relatively high degree of details. This gives the possibility of covering a wide area in good detail.
While providing great quality, they are still subject to where they are placed and what they can see from such position. PTZs allow one to track, focus on specific issues, get close ups of situations where necessary, and collect evidence of appropriate images more effectively. This capacity gives the PTZs a huge advantage, but people are bitterly disappointed when they find that it wasn't looking at a critical area, either because the operator was looking elsewhere, or because it was parked looking at a view that wasn't relevant at the time.
Even body-worn cameras, which are being increasingly used, are not fool proof in guaranteeing a consistent view. Recently, I've been using one for research purposes, and simple things like facing away from the view people are wanting to see, the angle it is mounted on the body influence what is seen, or having body parts, notebooks, or clothing obscuring the view is a regular occurrence.
The introduction of advanced 360-degree cameras where the views of a number of cameras are stitched together in a 360 degree panorama is another approach. However, perspective caused by the cameras need getting used to, and the potential data transfer demands if one goes to megapixel resolution as well as the cost of computing power to drive stitching of camera views make them somewhat difficult to use. They also still don't help if something is blocking the view.
People therefore have to accept the limitation of the camera source. It is rare that the camera is positioned exactly to get the view that everybody wants of a particular incident.
Maintenance issues play a role
The accumulation of dust, chemicals including from smoking, pollution, and residues from mist or rain can also create issues. In some seasons, issues like pollen in certain areas can be a problem, while salt deposits from sea spray are a common concern in surveillance areas, such as beachfronts and on-board ships. Insects, such as ants invading domes, spiders and spider webs, and wasps and other insects can result in impairment of views.
The lack of a clear maintenance policy in respect of cameras can lead to a number of direct and indirect problems with views generated by the above problems. Poor consideration of the impact of the movement of the sun, and testing of camera views at different times of day can also lead to views being compromised by excessive sunlight, or alternatively extreme contrasts or backlighting that cause silhouette effects on the people or objects one is supposed to see.
Be aware of recording standards
The best camera views are still recorded onto a system whose features may vary in a range of ways that determine the quality of playback. I very seldom find recorded footage is anything near the original quality of the camera footage. Resolution changes and compression algorithms used, the type of file format, recording settings stipulated by management, and the available capacity and implications for retention of data or deletion to make space available all impact on a final view.
In some cases where video data is transmitted over long distances, this is a system limitation; at other times it may be a cost issue, or IT's perceptions of handling the implication of huge data storage associated with newer cameras can lead to system limitations and ultimately quality of playback issues. Exported video for review or distribution from even some of the most well-known video management systems is often abysmal, not only in quality, but even things like aspect ratios.
The size of camera view displayed on displays used for review will have a big impact on whether something can be seen on the monitor or not. I'm continually surprised at the small size of monitors that are used by personnel reviewing information, often with multiple camera views on one monitor. The resolution displayed on the monitor can also have an impact. However, the monitor itself has a surprising effect on viewing.
Of late, I've been using a notebook with an OLED display and the impact on the ability to view scenes and quality of display quality are surprisingly significant. I can see things on my laptop that become indistinguishable when sent through to a large format display or TV screen. Recently, during a meeting, a colleague was discussing how the quality of a body-worn camera was surprising good. However, the quality of the screen significantly flattering the body camera footage – the video just looked so much better because of the quality of the OLED display.
In some cases, poor quality displays do not provide the same quality level as higher quality models. Wrongly set colour calibration on the monitors can also have an impact on viewing, or even modes that are available. Some screens have options for the type of data display, for example video, presentation, CAD, or other purposes. Where these get set and never adjusted to the appropriate setting for use, they can have a direct impact in the colour, contrast and luminance of the monitors.
Angle of view may also impact on what can be seen. Newer monitors are better at handling wider angles of view, but I've seen a number of monitors where the angle the operator has to view the monitor leads to a significant reduction in clarity compared to direct in-line viewing of the monitor. This may become particularly relevant under certain times of day, for example in evening viewing.
The effect of light
More mundane things, such as lighting, can also allow aspects of the camera views to be seen less easily. Besides the ambient lighting, lighting effects and reflections can contribute to masking subtle aspects of the picture as well as reducing the ability to contrast colours. Certain types of lighting can directly affect the way we see colours displayed, creating a difference on what the actual colour is versus that which is shown on screen.
Reflection from surrounding lighting on the screen can serve to mask some of the contrasts and details on the display. At times, the video itself is characterised by reflections of surfaces ranging from floors, equipment, wet areas, and sunlight reflections off objects that may be under review. A combination of reflection from the camera generated image, as well as on the monitor being used to look at the images can seriously limit clarity of view.
Managing expectations
They say everyone is an expert when it comes to CCTV. Watching TV programmes or Netflix does not make you an expert, or even suitable for analysing footage. I've had video viewed by internal audit departments who have concluded facts from their reviews, but they have had no training in viewing of crime dynamics or behaviour.
With all respect to their financial skills and insights, I can train CCTV operators for up to four days on surveillance skills and behavioural analysis so they can do this kind of job properly and a lot better than an audit officer. Personal views, prejudices or vested interests by untrained people can create all sorts of possible misinterpretations which influences general public perception. Careless comments or statements by officials or even members of the public can create drama and social pressure out of line with the real facts. Watching only selected parts of a video can also produce interpretations out of line with viewing the full facts of the matter, if necessary over an extended time.
The road to the perfect review of footage is therefore fraught with dangers and obstacles. This occurs at each part of the process. Managing expectations is therefore a key part in the handling of any case where internal or external stakeholders are involved. One of the key ways to try and address this situation is to have a detailed review of only the facts of the matter, avoiding any subjective or speculative reviews or reports. It is also important for operators involved in such reviews to be seen as objective professionals who are there to give a factual account of the case. On this basis, they can be seen as subject experts and hopefully respected as such.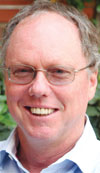 Dr Craig Donald is a human factors specialist in security and CCTV. He is a director of Leaderware which provides instruments for the selection of CCTV operators, X-ray screeners and other security personnel in major operations around the world. He also runs CCTV Surveillance Skills and Body Language, and Advanced Surveillance Body Language courses for CCTV operators, supervisors and managers internationally, and consults on CCTV management. He can be contacted on +27 11 787 7811 or craig.donald@leaderware.com
Credit(s)
Further reading:
Axis gives a brighter future to children
Issue 1 2020, Axis Communications SA , Editor's Choice
Fully networked camera solution provides visibility and accountability, letting orphanage focus on what's important – its children.
Read more...
---
SFP Security & Fire becomes ISF SFP
Issue 1 2020, ISF SFP , Editor's Choice
SFP Security & Fire was sold to ISF in 2019, becoming ISF SFP and attaining Level-1 BEE status.
Read more...
---
Janu-worry or Twenty-Plenty?
Issue 1 2020 , Editor's Choice
If the available security spend right now is somewhere between limited and non-existent, here are just a few suggestions.
Read more...
---
CCTV surveillance needs are critical in defining types of camera deployment
Issue 1 2020, Leaderware , Editor's Choice
Cameras by themselves do not reduce crime; they need to be implemented as part of a considered strategy of crime prevention and detection.
Read more...
---
Trends 2020
Issue 1 2020, Technews Publishing , Editor's Choice
Hi-Tech Security Solutions asked a few people from diverse companies to join us in a round-table discussion about what they expect to see happening in their environments in the coming year.
Read more...
---
Seven key trends for 2020
Issue 1 2020, Hikvision South Africa , Editor's Choice
Hikvision looks at a few trends that will affect the security industry in 2020 and beyond.
Read more...
---
Hundreds of millions to reskill
Issue 1 2020 , Editor's Choice
By 2022 alone, 75 million jobs will probably be displaced across 20 major economies, while 133 million new ones will spring up in industries that are only just gaining traction.
Read more...
---
Slow and steady wins the access race
Issue 1 2020, ZKTeco, Technews Publishing , Editor's Choice, Commercial (Industry)
The commercial sector is slow in migrating to new access control technologies, with the majority of companies remaining with card and fingerprint solutions.
Read more...
---
Client property access integrity
Issue 1 2020 , Editor's Choice
Blind or unquestioned trust is something that we all seem to willingly and unconditionally give our security service providers and their reaction officers.
Read more...
---
2020 Residential Estate Security Conference in KZN
November 2019, Technews Publishing , Editor's Choice
Meeting the residential security challenges in 2020 and beyond: Hi-Tech Security Solutions will host the Residential Estate Security Conference 2020 in Durban on 12 March 2020.
Read more...
---