printer friendly version
Bringing different systems into a cohesive solution
June 2018 Retail (Industry), Integrated Solutions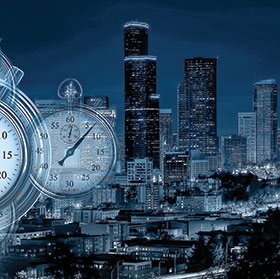 Modern commercial environments no longer have the luxury of treating systems such as security and building management as isolated entities. As the demand for more integrated packages has grown, technologies have had to evolve to meet these needs and system integrators have had to expand their capabilities in order to provide more holistic solutions.
Hi-Tech Security Solutions spoke to G4S Secure Solutions (SA)'s Tim Timmins and MJ Oosthuizen, BMS System Consultancy's Peet Geldenhuis, and Sukema's Kevin Buret to examine what systems are being integrated together, and what end users should look for when choosing a system integrator (SI) to work with.
Make it user friendly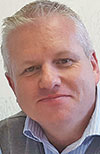 Tim Timmins
"Whatever software you are going to use, whether it is standard off-the-shelf or a customised package, you want to make it as simple as possible for an operator to use as a management tool," Timmins begins. "From the system integrator's point of view, this means you're only training the end user on one software package, instead of separate systems for things like fire suppression, CCTV and access control. Ideally you want to simplify it to a single management tool through which you collate all this information as an integrated solution back to one software package."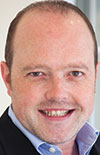 MJ Oosthuizen
Oosthuizen adds that there is usually more than one party a solution must be tailored for. On the one hand, there is the security company or security manager on site, but depending on the situation, other users may need to be involved. In an business estate environment, for example, the head of security or risk manager might want to be alerted when a security breach occurs, and the way they are presented with information needs to be different to how it is presented to the control room.
"The manager may want to receive an alert indicating where an alarm was triggered by a fence or camera on their mobile device, and control how the relevant security company or service provider responds accordingly. It is important for a system integrator to consider how end users at different levels and with different roles require different information in different formats, and be able to tailor systems that allow all users to interpret the information that's relevant to them," Oosthuizen says.
Open or proprietary
Oosthuizen and Timmins are both proponents of using open platforms that can integrate all relevant systems. "If you choose more open platforms, using systems that have a proven track record of being able to talk to each other, it is much more cost effective and easier to do, with a lot less support involved," says Timmins. "Typically you will find that video management systems (VMS) will support several thousand specific cameras, via direct integration over and above ONVIF integration. Open platforms are definitely, definitely the way to go."
What is more, says Oosthuizen, having a solution that can integrate systems from different vendors spreads the risk faced by the end user. "In today's global economy, the possibility cannot be ignored that a particular vendor will go out of business," he states. "If you have a proprietary solution from that vendor that you've been locked into, you end up having to replace everything.
"To make their own jobs easier, integrators will often tell their clients not to worry about integration options or capability because everything comes from the same manufacturer. Not only does this end up locking the client into a proprietary solution, it also means they aren't able to, for example, add a camera from another manufacturer that might come out in the future that has a particular feature they want to make use of."
Oosthuizen also emphasises that a forward-thinking solution should be designed from the inside out. "Particularly for complex environments such as an office park or estate, instead of designing from the perimeter inwards, it is advisable to start with a strategy for how future-proof you want to make the site. This approach means that you first put the correct infrastructure in place, then look at the head-end system, and only then drill down to the sensor level (fence, intrusion, alarm, fire, etc.) that can actually plug into it," Oosthuizen says.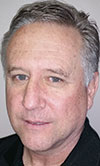 Kevin Buret
Open platforms are all well and good, but not so open that they leave the back door open. "Every single edge device or endpoint is a hackable area – the Internet of Things (IoT) has made it a very dangerous game," Buret cautions. "Too many customers have invested too much, over too long, into all the technology to expect them to want to strip out and replace with a single brand. Brand is irrelevant since technology is so similar these days – as long as it does the job and as long as we can pull it into an open platform such as a DSIM (digital security information management).
"Nowadays it's all about the information that can be harvested from endpoints, and this goes beyond security, merging with the likes of building management and HR systems. When we talk DSIM we're talking full bidirectional control. Being able to bring disparate systems into a single unified platform and control those systems with no limitation – that is true integration."
Geldenhuis adds to this by saying that "many big companies have formed dedicated digitalisation divisions to look at all these different platforms and the IoT world we're now faced with. Personalisation is a key trend in modern technology, so a DSIM allows a client to set up dashboards the way they want them and understand them. We have well and truly moved past the days of PSIM (physical security information management) and into the era of DSIM."
Management platforms and IT infrastructure
When it comes to management platforms, Timmins' recommendation is to choose one with a proven track record that is internationally recognised and best-of-breed. "The decision depends on how far you want to go with respect to integration. Important factors include what open protocols the platform complies with, licensing considerations, and support – ideally you want there to be not just one but a base of multiple local approved, certified installers," he says.
Nowadays the effectiveness of a solution is intimately tied to the quality of the IT infrastructure it runs on, and an SI must be prepared and proactive in engaging with a client's IT department to overcome any conflicts of interest. "It is important to get the buy-in of the IT department for its complete cooperation," says Timmins. "Bandwidth and quality of service should be discussed in detail with the client's IT department or support company upfront. In principle, there is no reason why it should be a problem for the security and building management systems to run on the same network as other IT systems, provided it can be managed using the likes of managed Ethernet switches."
It is also important to clarify the division of responsibilities, according to Oosthuizen. "Let's say you as an integrator have a 12 hour service level agreement (SLA) with the client and a switch fails. If their IT support company has, say, a 48 hour SLA, who takes the responsibility when 12 cameras are down and nobody can get into the access gate because the switch failed? Questions such as this should be ironed out between the SI and the client right at the outset," he says.
Choosing the right SI
When there is so much to think about, what suggestions are there for partnering with an SI that meets one's particular needs? According to Geldenhuis, a lot of players claim they can integrate anything and everything, but this is not always the case. "Such claims are not quite true as some vendors will not supply source code or interface software, or they provide limited interfacing but not down to the I/O level," he says. "Most CCTV manufacturers are quite happy to share their interfaces, but this is usually not the case with access control systems, which is fair enough since you don't want those systems to be too open.
"Today, cybersecurity rings are the most vital aspect to set up properly. Whoever writes that software must ensure it has no back doors, and we have found that the majority of smaller companies that do interfaces leave a back door open. Even when they write neat interfaces, the problem is they're not always properly documented and supported. Continuity and migration paths are extremely important in today's marketplace."
"Systems such as security and BMS are all IP-based now, so it is important to have a good knowledge of software platforms to the point of being able to integrate deeply at the database level," Buret states. "To this end, Sukema has database specialists, analysts and a full software development team, which is something very few other companies can boast."
In Timmins' opinion, it starts with looking at an SI's track record and its ability to provide financial support. "Some integrators might have technical skills but are they going to be able to manage the cash flow? Do they just have one or two people on the electronics side or do they have a host of teams, commissioning engineers and project managers?" he poses.
Oosthuizen adds that it is important to consider what products from different vendors the SI has had training on and deployed in previous projects. "A good system integrator should be able to look beyond features and benefits and consider an holistic approach," he says "They must be able to not just listen to what the client's immediate requirements are, but do a proper risk assessment and investigation of what they require today, tomorrow and next year."
For more information contact:
• BMS System Consultancy, +27 (0)11 432 6431, peet@bmssc.co.za
• G4S Secure Solutions (SA), +27 (0)10 001 4500, ess@za.g4s.com, www.g4s.co.za
• Sukema, 0861 116 103, info@sukema.co.za, www.sukema.co.za
Credit(s)
Further reading:
From the editor's desk: Presenting … how you were hacked
May 2019, Technews Publishing , News
"It's all fun and games until you hit the wall." Someone said that to me once (an American, so I don't know if that's a common saying in the US). At the time I thought he watched too much reality TV. These ...
Read more...
---
TAPA 2019 conference: A layered approach to cargo security
May 2019, Technews Publishing , Calendar of Events
26 July 2019 Emperors Palace, Gauteng TAPA members: no charge (maximum of three delegates per member company), Non-TAPA members: R1780 excl VAT. The South African chapter of the Transported Asset Protection ...
Read more...
---
iLegal 2019
May 2019, Technews Publishing , Calendar of Events
iLegal 2019    Johannesburg, South Africa    12 September 2019 iLegal, hosted by Dr Craig Donald and Hi-Tech Security Solutions, returns in 2019 with another full-day event covering insights and advice into ...
Read more...
---
Securex Preview 2019
Securex Preview 2019, Technews Publishing , Conferences & Events
Securex is upon us once again and Hi-Tech Security Solutions is here with another brief preview of what the show has to offer.
Read more...
---
Platforms and community lead the future
May 2019, Milestone Systems , Editor's Choice, CCTV, Surveillance & Remote Monitoring, News, Integrated Solutions
Milestone Systems took a look into the future of open platforms and the power of community at MIPS EMEA in Copenhagen in March this year.
Read more...
---
30 years of business continuity
May 2019, ContinuitySA, Technews Publishing , Editor's Choice, Security Services & Risk Management
ContinuitySA is celebrating its 30th anniversary this year and Hi-Tech Security Solutions spoke to CEO Michael Davies about the changes he has seen in the business continuity and disaster recovery markets.
Read more...
---
The consequences of false alerts
May 2019, Leaderware , Editor's Choice, CCTV, Surveillance & Remote Monitoring, Integrated Solutions
Craig Donald discusses the impact of false alarm rates on the utility of intelligent security technology systems.
Read more...
---
Protecting people's money, and their data
May 2019, Cathexis Technologies, CA Southern Africa, IDEMIA , Editor's Choice, Integrated Solutions, Financial (Industry)
The temptations inherent to the banking sector, and financial institutions more generally, pit them in an eternal and increasingly high-tech battle to secure themselves against threats from within and without.
Read more...
---
Access authentication with a wave
May 2019, IDEMIA , Editor's Choice, Access Control & Identity Management, Integrated Solutions, Financial (Industry), Commercial (Industry)
Financial organisations are making the move to contactless fingerprint biometrics in order to meet the increasing burden of regulatory and compliance demands.
Read more...
---
Does your control room add value?
May 2019, Fidelity Security Group, G4S South Africa, Progroup , Editor's Choice, CCTV, Surveillance & Remote Monitoring, Integrated Solutions, IT infrastructure, Commercial (Industry)
Whether on- or offsite, control rooms are a critical aspect of security today and care must be taken in the design and rollout of these nerve centres.
Read more...
---