printer friendly version
The human factor in decision making
May 2018 Editor's Choice, CCTV, Surveillance & Remote Monitoring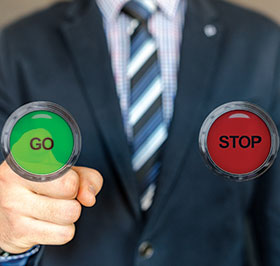 Security and policing functions, whether CCTV, X-rays, physical viewing or scanning of situations using a range of technologies, have a common thread that determines their effectiveness. The human factor underlies all of these, but even more important is the capacity of the person to make quick accurate decisions using the technology to assist and deliver a solution.
This was made very clear during my work with super recognisers recently when I observed them completing assessments for recognising and comparing people. As would be expected from people who have gone through a range of assessments to identify them as part of the top performers in this area in the world, there was a remarkable performance in picking up suspects despite some poor image quality and viewing angles.
They also had a strong accuracy and differentiation in facial matching assessments. The performance showed a great deal of consistency across the individuals in the group, indicating a common self-belief and confidence in their abilities. Interestingly enough, included in some of the test material where faces of people who had deliberately attempted to substitute for others in situations. The key success factor in these assessment tests were that the recognisers had quickly identified the subject, made their decision, and were committed to it.
QinetiQ, a major research institution in the UK responsible for government, military and public research has, in research for the UK Department for Transport, highlighted a number of cognitive factors responsible for performance and necessary for X-ray screeners. These include perceptual speed involving the ability to make quick and accurate comparisons between objects, perceptual closure which facilitates identifying specific objects that are hidden or concealed in other objects, deducing involving the ability to apply existing rules and procedures to find solutions to novel problems, and visualising which relates to the ability to imagine how something would look once changes have been made to it.
These are highly relevant to X-ray screening, although the abilities relate to most visual analysis tasks, including the use of the technologies described in the beginning of this article. However, QinetiQ mention another two which are fundamental to the use of most security technologies. These were decision making which involves the ability to make a decision where there is not necessarily a clear answer and information may not always be complete, as well as the reaction time in processing information and coming to a judgement.
These qualities have been included in our selection assessments on CCTV and X-ray operators, including the accuracy and speed of decision making as well as false alarms, in which inappropriate judgement is used. Where operators have strong visual analysis skills in combination with the confidence and decision making to commit to an outcome, along with good judgement, we can expect great performance from systems.
The confidence and accuracy decision making of somebody doesn't just affect their ability to influence or impact on a situation they are responsible for. Importantly, the failure of decisions around detection can often lead to something being ignored or disregarded if the operator is ambivalent about it. Where this leads to mistakes slipping through of things being overlooked when they shouldn't be, it can lead to major consequences.
The failure to make a decision on whether a person is a suspect can lead to a crime being committed, a person getting away, or a set of conditions that may have stopped a crises situation. This could be anything from identifying a terrorist, leaving a bomb in a bag, or disregarding behaviour that shows an event is likely to occur.
On the other hand, confidence in decisions can lead to increased speed and success of detection, and the possible prevention of an event occurring or improved chances of a suspect being apprehended while in the act of committing an offence.
Poor judgement and inappropriate decision-making can lead to increased false alarms which bog the system down and reduce the time for priority duties. It also increases the risk of the 'cry wolf' scenario where response teams starting disregarding operator input because of a lack of belief in the operator's capacity to detect things properly.
Part of the role of technology is to provide the type and quality of information that allows operators to make effective decisions. Getting the right people can greatly facilitate this process and outcomes. Even in situations where the technology does not provide ideal information, good people can still work within these parameters and make effective decisions.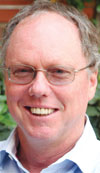 On the other hand, we have still not yet reached a stage where the technology systems can deliver consistently accurate decisions by themselves where information or connections are not clear. We see this most with video analytics related to motion detection, where in certain environments the high rate of alarms cause them to be switched off or disregarded. The intuitive ability of people and the capacity of being able to make sense of a situation and decide on it quickly and accurately should be one of the main criteria end users should be looking for in their identification of suitable security personnel for their security systems.
Dr Craig Donald is a human factors specialist in security and CCTV. He is a director of Leaderware which provides instruments for the selection of CCTV operators, X-ray screeners and other security personnel in major operations around the world. He also runs CCTV Surveillance Skills and Body Language, and Advanced Surveillance Body Language courses for CCTV operators, supervisors and managers internationally, and consults on CCTV management. He can be contacted on +27 (0)11 787 7811 or craig.donald@leaderware.com
Credit(s)
Further reading:
Robots: a security opportunity or a threat?
Editor's Choice News Conferences & Events
Professor Martin Gill, Director of Perpetuity Research & Consultancy International and the School of Criminal Justice at the University of South Africa (UNISA), will be holding a Global Thought Leadership Security webinar on 22 June 2023 to discuss the contentious issue of robots operating in the security industry.
Read more...
---
UNISA sponsors Securex seminars
Editor's Choice News Conferences & Events
As part of UNISA's 150-year birthday celebrations, UNISA has sponsored the Securex Theatre Seminar Programme, which will include a number of prominent industry specialists, academics and security practitioners focusing on a number of themes.
Read more...
---
AI technology to empower vertical markets
Dahua Technology South Africa Mining (Industry) CCTV, Surveillance & Remote Monitoring Products
Dahua WizMind is a full portfolio of solutions comprising project-oriented products that use deep learning algorithms to provide more business value to its global customers and deliver reliable and comprehensive AI solutions for vertical markets.
Read more...
---
Elvey partners with HALO
Elvey Security Technologies News CCTV, Surveillance & Remote Monitoring
Elvey Group has partnered with HALO Europe to provide Africa's first body-worn solution with zero upfront costs. This includes an IP68-certified body camera and a 4G-connected device.
Read more...
---
Accenture Technology Vision 2023
Editor's Choice News
New report states that generative AI is expected to usher in a 'bold new future' for business, merging physical and digital worlds, transforming the way people work and live.
Read more...
---
Economists divided on global economic recovery
Editor's Choice News
Growth outlook has strengthened in all regions, but chief economists are divided on the likelihood of a global recession in 2023; experts are concerned about trade-off between managing inflation and maintaining financial stability, with 76% anticipating central banks to struggle to bring down inflation.
Read more...
---
Success in business process best practices
Technews Publishing Kleyn Change Management Editor's Choice Integrated Solutions Security Services & Risk Management
This month we commandeer time with the woman who is spearheading our national conversation on Women in Security, Lesley-Anne Kleyn, to get to know the lady herself a little better.
Read more...
---
Invisible connection and tangible protection via cloud
Dahua Technology South Africa Perimeter Security, Alarms & Intruder Detection CCTV, Surveillance & Remote Monitoring Products
Dahua Technology has launched its AirShield security solution that uses advanced, stable and reliable RF communication technology and cloud services, integrating alarm hubs, various detectors and accessories, with several software apps.
Read more...
---
SAFPS to launch a platform to combat fraud
Editor's Choice News Security Services & Risk Management
In response to the growing need for a proactive approach to fraud prevention, the SAFPS is developing a product called Yima, which will be a one-stop-shop for South Africans to report scams, secure their identity, and scan any website for vulnerabilities.
Read more...
---
Relaxed home cybersecurity could render consumers accidental 'inside actors'
Editor's Choice Cyber Security Smart Home Automation
Cisco security experts warn of snowball impact of relaxed approach to cybersecurity on personal devices, noting 60% of users primarily use their personal phone for work tasks and 76% have used unsecured public networks for work tasks.
Read more...
---