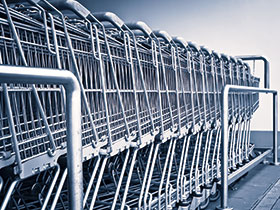 Extracting value from security
March 2018, This Week's Editor's Pick, CCTV, Surveillance & Remote Monitoring, Access Control & Identity Management, Asset Management, EAS, RFID, Integrated Solutions
Retail environments are arguably the primary area where security success or failure affects everybody, from the owners and managers of the retail location, through to employees and the security personnel as well as customers and other people visiting to shop, work or just hang around.
In an effort to improve security, it's hard to find a corner café these days without some form of surveillance in place, although the effectiveness of these 'solutions for the sake of having a solution' is sometimes questioned. More effective security in the retail environment is found in a number of different security disciplines, from alarms and intrusion, through to access control and surveillance, and all sorts of other bits and pieces retailers use to keep their environments secure and limit stock losses. And we can't forget to add cybersecurity to the pile.
But as economies get tougher, retailers are wanting more from security than an invoice at the end of the month. In this article we ask a number of security experts from different fields for their input on how integrated security solutions deliver better security, but also assist in the overall goals of the retailer by delivering real value to other areas of the business. Our experts are:
• Roy Alves, Axis Communications
• Johan Crause, Arecont Vision
• Franz Kersten, Panasonic SA
• Ilze van Eck, Fidelity ADT Commercial
• Quintin van den Berg, Bosch Security Systems SA
• Winston Yang, Dahua Technologies
Hi-Tech Security Solutions: Starting off, from a bird's-eye perspective, what value is there in a retailer selecting an integrated security solution as opposed to getting the best deal possible on individual security components?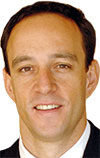 Roy Alves.
Alves: An integrated security system facilitates more than a standard standalone security system. For example, an integrated system using analytics opens up the possibility to do store optimisation, loss prevention, drive efficiency, safety and security for both the store's own personnel as well as their customers.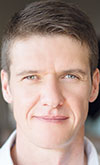 Johan Crause.
Crause: We at Arecont Vision are not strong proponents of integrated solutions. The value of technology from different manufacturers assures that the client gets the best possible value for money and technology available to them. Having an end-to-end system doesn't necessarily mean that the client will have the best technology at their disposal.
On the other hand, it is possibly in the interest of the end user to have one point of contact in case of failure, however, this could put the company at risk if the company isn't able to support the entire system for whatever reason.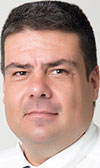 Franz Kersten.
Kersten: Integrated solutions offer more control by collecting and applying data from multiple sources. Data verification can be done more accurately by comparing multiple reference points. This data can then be used to build statistics for health and safety, security and marketing purposes.
The statistics can be used to develop a proactive approach to manage risk, behaviour and marketing activities. The integration can also allow one system to trigger an action on another system. Control is also centralised, where with standalone systems multiple databases have to be maintained. This also reduces the risk of data being less accurate.

Ilze van Eck.
Van Eck: If the retailer is interested in running a centralised control room and operations centre, it is best that all technologies are integrated and talk to each other. Over the last five years we have seen great technology advancements in retail solutions. Solutions have definitely moved from a copy-and-paste package to a customised solution based on a consultative process with customers becoming strategic partners. Customers can expect inventory intelligence, accurate stock takes and stock replenishments from stock room to sales floor.
The best solutions connect devices onto the corporate network and then run a software platform to make sense of all the data received to ensure store performance can be measured and evaluated. Retail solutions like Sensormatic offer the TrueVUE platform, which is cloud-based and ensure that loss prevention technologies offer shrink visibility, traffic conversion rates and inventory intelligence.
If the retailer invests in disparate products, they cannot be fully integrated or give accurate reports which run at an enterprise level.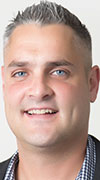 Quintin van den Berg.
Van den Berg: As part of a complete solution, new generation integrated security solutions are installed with video analytics on-board to provide high visibility of the retail floor and to create data based on shoppers' patterns and preferences. Integrated solutions easily scale to cover even the largest retail stores with a high camera count and large multi-store chains, adding value by enabling data mining insights and results that are shared with the retailer through customised web interfaces for merchandisers and operations managers.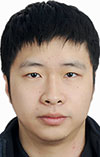 Winston Yang.
Yang: From a retailer's perspective, an integrated solution will have been completely customised with their needs in mind, directly focusing on providing value to their business operations – something which individual products have not been optimised for, thus delivering the most performance for the lowest price. Take remote store management as an example: Store managers can remotely monitor the video feeds and store data in real time from anywhere, allowing them to 'patrol' the store while they're on the go, this greatly reducing travel and time expenses. It is easy to see how costly buying a number of individual components and then engaging in a painstaking integration to achieve the same features could be.
Hi-Tech Security Solutions: With an integrated security solution, where are the 'overlaps' which can be used to provide additional value to other areas of the retail business?
Alves: Point-of-sale (POS) integration with video systems has been widely used for many years. Now, with the ability to count people, it opens up the ability to compare the number of people entering the store with the number of till transactions to monitor foot fall. For example, a store has 500 people coming in on a given day, but only 400 transactions, this suggests a 20% foot fall.
Crause: Overlaps, in my opinion, are not as prolific, as it seems that most retail-oriented service providers are very specific in the offering. There have been instances where the basic POS overlay is integrated into a VMS to assure continuity, but when it comes to barcode-oriented stock movement and the registering of it, the POS system generally does the job. VMS and access control manufacturers normally provide the plug-in and rely on the ingenuity of the vertical system to achieve the objective. One has to consider that years and years of R&D is used to create a product of exceptional value and it's very rare that a POS company will venture into the CCTV or access space to develop solutions.
Kersten: More than ever, public and personal safety is a huge priority. The authorities will have to be very proactive to counter possible threats before they become a reality. Using facial recognition to match against known suspects or perpetrators, coupled with smart analytics such as age and gender detection, some of these threats can be identified in advance, action sets can be put in place by raising an alarm or disabling or closing access control points.
From a high security perspective: using facial recognition from a camera, and biometrics from an access control point to allow access in a high-risk area is a reality. From a health and safety perspective: using people counting from a camera coupled with access logs from access control systems lets management know how many people are in a building or area at any one time.
Facial, age and gender recognition systems can trigger advertising applications using digital signage or advertisements on a PA system. If a high-value customer (VIP) enters a retail store, the store owners or managers can be alerted discreetly and this VIP can be attended to with a high priority.
Van Eck: Traffic data or people counting, together with point-of-sale data, can give the conversion rates per store, showing the actual store performance, i.e. the conversion into actual store sales. This allows retailers to measure store performance against other stores and allows them to identify those stores that are problematic.
Traffic data can also assist retailers in comparing properties within shopping centres against the actual shopping centre data. Heat maps within stores can also highlight the areas people dwell in, thus giving the retailer the opportunity to sell the shelf space in those areas which are most visited.
RFID solutions can be implemented to address shrinkage by managing the inventory in store more accurately. This allows retailers to know what's in their store at all times, with the technology identifying where the goods get lost or stolen – whether via the back or front door or on the sales floor.
RFID can also be turned into a fitting room solution whereby customer service can be enhanced and customer buying patterns can be observed to see if people purchase items after they have tried them on.
Van den Berg: In the retail industry, video surveillance has traditionally been deployed for tasks such as reducing shrinkage. Now, with smarter systems, a retailer can both monitor the main entrance for shrinkage, and the cash register area for employee theft, while at the same time counting the number of customers using the entrance. In addition, an alert can be triggered if too many paying customers are being forced to wait in a queue – that alert can even be accompanied by an automatic announcement requesting a new cash register to open.
Yang: In the retail industry, integrated security solutions provide a broad range of value which extends to areas outside of security, including loss prevention, customer experience and business operations.
Hi-Tech Security Solutions: What 'non-security' functionality can be optimised for these areas of the business and what is required (products, software etc.) to start delivering value?
Alves: A true view of customer behaviour in real time, reliable visitor traffic statistics, marketing investment effectiveness using heat mapping to identify customer movement within a given floor space help you improve staffing and store layout. Moreover, efficient queue monitoring by proactively managing queue lengths and response times enhances the customer's in-store experience.
Crause: Heat maps have been a most recent flavour of product that is non-security but gives the retailer a feel of where most patrons are spending their time in the store. This gives the owner or manager the ability to move slow moving product or products that yield the most profit into these areas.
People counting has also become a very valuable tool that has very little to do with security, but gauges peaks of a particular business. The integral value is that information is directly given to the storeowner of the clients' buying patterns. More recently, gender and age analytics have also been incorporated for the management to dissect who comes into their store. All these have a contribution to the retail environment on the backbone of security, but aren't security oriented.
Kersten: From a surveillance point of view, marketing trends and analysis can be conducted. By using a system like this, informed business decisions can be made. Other results could include store locations, digital signage content relevant to the audience, perhaps even developing and applying a strategy to change the audience.
Van Eck: Inventory intelligence and traffic data are typical non-security technologies but will ultimately reduce or have an impact on the overall shrinkage in store.
Van den Berg: In many situations, the video data that is collected in today's situations is continuously watched by operators in order to alert or retrieve the correct data in case of an emergency or criminal act. But why not capture the same data with intelligent cameras offering video analytics as a standard, so that much more information can be retrieved from the video material for other use cases?
Valuable data can be retrieved quickly from hours of stored video and alert you whenever it's needed, providing improved levels of security 24/7. However, it doesn't end there. In addition to advanced intrusion and automatic detection with timely alerts, it enables users to go beyond security and use video data to make more informed business decisions. For example, gathering business statistics such as counting the number of people entering or leaving the store while securing the main entrance. Or, the usage of video data to help enforce health and safety regulations, automatic alerts in case the number of people in a queue exceed a certain level to improve service levels, or identifying patterns in customer activity to optimise store layout and improve customer experience and sales.
Other potential advantages are using video surveillance to monitor the unnecessary uses of electricity in order to slash utility bills, unearthing the so-called 'hot spots' in a retail shop, and identifying problematic retail layouts, which might be hindering customer satisfaction.
Yang: There are many to choose from. In the loss prevention segment you can choose:
• POS integration
• Remote patrol
• Habitual shoplifter recognition
When it comes to customer experience:
• Smart ads display
• VIP customer recognition
And in the operations environment:
• Line management (3D people counting)
• Business intelligence
Hi-Tech Security Solutions: What care needs to be taken in routine maintenance to ensure the link between security and business is not broken when, for example, upgrades or new firmware is installed?
Alves: The system needs to be maintained by the IT department with the same standard operating procedures used for the IT systems. It should not be managed as a separate system or by the security team. All firmware updates and patches should be tested in a test environment before being implemented to the live environment to minimise any downtime.
Crause: The consideration of product choice is vital in this instance. Firmware upgrades need to be done while the system is live and its vital that the necessary backups assure continuity. Redundancy of product has become an industry norm rather than a must-have and manufacturers have geared themselves in this regard.
Also, what seems to be the prevailing argument is that fewer upgrades do occur on items and that the client (if content with the technology and its function) isn't necessarily bound to upgrade. The adage of "if it ain't broke, don't fix it," is often used.
Kersten: The term 'system integration' is a term very loosely used, however it can be very complicated to set up and maintain. Although one of the points of system integration is to promote automation and deliver more efficient results, there will always be some need for human skill.
Deploying the best equipment is not going to yield any results without having the right system integrator to set-up and maintain the system. Care needs to be taken that the people backing the system know what they are doing and also understand what is expected of them. Otherwise this could be a very costly investment that will turn out to be a liability rather than an asset. Being an asset or liability is not measured by the value of the physical equipment, but rather by the results gained from the equipment. This is why it is so important to have the right partner to support your business.
Secondly, we look at the equipment. The consult who specifies the solution and integration needs to be educated and make informed decisions. The system deployed must be maintainable, supported and relevant for the term for which it is intended. This is not just the consultant's responsibility, but also the vendor – again being proactive.
New product information needs to be clearly communicated and this includes not just the sales pitch, but also possible problems.
Van Eck: To ensure zero down time in any of the retail technologies it is important that retailers have different service level options with their suppliers to ensure technology is 'always on', i.e. always working and protecting their staff and assets. At Fidelity ADT our service level agreements include the provision of a dedicated support and technical team for each client, complete with boot stock to ensure minimal downtime.
Organised retail crime is a real threat to any retailer's profitability and operations. Armed robberies are a reality, therefore CCTV, armed response as well as offsite monitoring of intruder detection systems is critical to protect customers and staff, as is the immediate attention to any faulty technology.
Van den Berg: Set-up and configuration have never been simpler because our cameras offer the same graphical user interface; if you know one, you know them all. This reduces the need for training and set-up time substantially. Our cameras also share the same product platform to ensure easy maintenance and backward compatibility over multiple generations. They're also future proof thanks to the fact that you can upgrade or add new features via firmware updates for feature enhancements. Only one firmware is needed for all products and it can be upgraded or enhanced with new features, making the cameras future proof and enabling easy integration with third-party software and recording solutions. The updates can be planned to run at the most preferred time ensuring you have the latest tools to keep your video data up to date and secure.
Hi-Tech Security Solutions: What products or functionality does your company supply specifically for the retail environment?
Alves: Axis has a host of solutions dedicated to the retail space both in terms of hardware and software. It is possibly one of our biggest segments globally. In our view, in order to be successful in the retail space with physical bricks and mortar facilities competing with online retailers, there needs to be a proactive approach to using business intelligence to better position themselves to drive efficiencies and improve the customer experience. More details can be found at https://www.axis.com/za/en/solutions-by-industry/retail.
Crause: Being a manufacturer of multi-sensor technology, Arecont Vision products are particularly suitable for retail space where covering large areas is a necessity. Combined with this, Arecont Vision's ability to reduce footprint from tin to switch assists the retailer with a reduction of licence costs as well as port usage. Please refer to www.arecontvision.com for our panoramic and Omni-Directional camera technology.
Kersten: Panasonic is known globally for having feature-rich surveillance systems that are very reliable. We offer from the basics, starting with our iVMD (Intelligent Video Motion Detection) which includes moving object removal, seen change alerts, abandon object detection, crossline detection, loitering detection, direction detection, heat mapping and people counting. More advanced systems offered facial recognition and identification, as well as age and gender identification. By being creative, these solutions can be deployed to transform a passive surveillance system into a strong business management tool, adding value to the investment and delivering tangible results.
Van Eck: Through the Fidelity Security Group and Fidelity ADT, we offer a holistic integrated service offering including Electronic Article Surveillance (EAS). We are the business partner and sole distributor for Sensormatic in South Africa. This includes RFID inventory management hardware and software, traffic devices and software, remote maintenance, CCTV, access control technology and intruder detection systems. We also offer monitoring and armed response, independent checkers for front-end point-of-sale as well as back-end surveillance. In addition, we provide retail guarding, cash-in-transit and cash management solutions, and risk sharing agreements and specialised services in case of strike action or crowd control. These services are supported by a K9 unit and horse and air patrols where needed.
Van den Berg: Bosch offers a wide range of price attractive recording solutions, DIVAR hybrid devices. Hybrid units record existing analogue cameras while they allow migration to IP, as cameras are added or replaced.
With the BVMS Viewer, Bosch's new and legacy video devices can be accessed from the same user interface. This way, you can add functionality and ease of use to your existing equipment with no additional investment, while transferring gradually into IP technology to access more features.
As for the actual cameras, Intelligent Video Analytics comes standard on Bosch FLEXIDOME IP panoramic 7000 MP cameras, which provide high visibility of the retail floor. Additionally, all DINION and FLEXIDOME IP 4000i, IP 5000i and IP 6000 cameras now have Essential Video Analytics on board as standard. Essential Video Analytics is perfect for small and medium businesses, retail stores, commercial buildings and industrial facilities.
Yang: In addition to satisfying video surveillance demands, the Dahua Smart Retail Solution focuses on providing tools for operations to retailers. Via our DSS Business Intelligence platform, retailers are provided with our unique 'conversion rate', 'entering rate', 'crowd level', and other key operations indicators, as well as a customer flow data analysis system that includes 'entrance flow analysis' and 'indoor customer flow distribution analysis'. These features assist retailers in extracting the connection and trends between customers and the products they purchase.
For more information, contact:
• Axis Communications, +27 (0)11 548 6780, sasha.bonheim@axis.com, www.axis.com
• Arecont Vision, +27 (0)82 553 9338, jcrause@arecontvision.com, www.arecontvision.com
• Bosch Security Systems – South Africa & sub-Saharan Africa, +27 (0)11 651 9600, security.systems@za.bosch.com, http://africa.boschsecurity.com
• Fidelity ADT, +27 (0)11 697 7888, ivaneck.za@fidelity-adt.co.za, www.fidelitysecurity.co.za
• Panasonic South Africa, Franz Kersten, +27 (0)11 312 7015, f.kersten@za.panasonic.com, www.panasonic.com
• Zhejiang Dahua Technology Co., +86 571 8768 8883, dahua.sa@global.dahuatech.com, www.dahuasecurity.com