printer friendly version
TAPA SA conference 2017
February 2018 Editor's Choice, Asset Management, EAS, RFID, Integrated Solutions, Security Services & Risk Management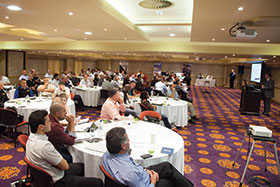 TAPA held its South African conference at Emperor's Palace late last year. Hi-Tech Security Solutions was there.
The effects of cargo crimes extend beyond the transporter, buyer, seller, insurer and logistics service provider, they take a toll on society as a whole. The 2017 TAPA EMEA SA Conference addressed a broad range of issues related to the transport and logistics industry through a number of presentations and sponsor displays.
The Transported Asset Protection Association (TAPA) is an internationally recognised association setting standards in the fight against the theft of high-value assets. While TAPA's asset protection portfolio is more highly evolved in Europe, South Africa is quickly adopting the principles espoused by the organisation. Membership of TAPA provides members with access to comprehensive training as well as third-party audits.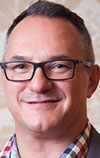 Andre Duvenage.
Andre Duvenage, chairman of TAPA SA, opened the conference welcoming the full house at Emperor's Palace, noting that TAPA is an organisation that is continually changing with the times, or one could say with the criminal element and updates its standards every three years. One of the presentations dealt with the latest 2017 standards from the association, which will be noted later in this article. However, starting off the day, the conference key note was delivered by Prof. Rudolph Zinn.
Crime is rising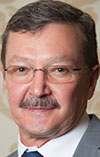 Prof. Rudolph Zinn.
Prof. Zinn is the Professor of Policing and Forensic Investigation at the University of South Africa (UNISA).
Zinn offered the attendees an overview of crime in South Africa from 1994 to the latest information made available last year. He also touched on the criminal motivators and the psychological effects on the population as a whole.
He mentioned that some crimes are of a very violent nature, more violent than what would be required to overcome resistance during a robbery, for example. Additionally, contact crimes or contact-related crimes are disproportionately high, representing about 40% of all serious crime reported to SAPS annually.
Unfortunately, he did not paint a pretty picture. Since 1994 there has been a steady decrease in the general crime rate, but in 2011/2012 the tide turned and there has been a significant increase in the level of crime since then (just over 22% in the case of murders, which is five times the global average). In 2013, this put South Africa 10th in the world in terms of the murder rate, but the country has improved its rank since then, solidifying our place in the top five most murderous countries in the world.
In the case of 'trio crimes' – robbery at businesses, robbery at homes, and vehicle hijacking – the past five years have also seen a dramatic increase in incidents, respectively 30%, 33.3% and 77.5%. Truck hijackings reported to SAPS was another crime statistic that was reduced since 1994, but did a U-turn in 2011/2012 and has seen a 44.1% increase over the past five years.
Professor Zinn's presentation contained much more information relevant to the TAPA conference and South Africans in general, including possible reasons for the changes in crime rates.
You can't ignore cyber crime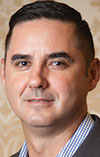 Roger Truebody.
It is easy to assume that those involved in transporting goods and storing them in warehouses will have enough to concern themselves with in terms of theft from internal and external sources, and would not have to be concerned about cybercrime. Roger Truebody, senior manager risk advisory, security, privacy and resilience at Deloitte South Africa had some bad news for attendees when it comes to cyber security.
Truebody's presentation focused on the convergence of cyber and physical security in supply chain operations. His message was simple; you can no longer ignore cyber security, even if your focus is on the physical security arena. Moreover, it's not an issue for the 'IT guy', but cyber security is a C-suite and board level problem.
Truebody sketched the current cyber threat landscape and highlighted areas where tomorrow's threats will come from. Among his comments were the fact that cyber threats are shifting from technology to people. It's easier to get through a person's defences than a system's, hence an increase in phishing and such-like attacks. Most alarmingly, new attack patterns are beginning to look more like normal behaviour, requiring even more insight into the subject and more intelligent defences.
And while there is no shortage of crime syndicates in the cyber field, there is also the danger that non-technical people can launch an attack on someone or some company they have a problem with by simply buying the latest tools on the black market (or Dark Web, to use its preferred moniker). The dark web also presents the option of paying for malware or a directed cyber-attack 'as a service'.
The convergence of physical and logical security is therefore a prime target for cyber villains as this area is one which companies have generally paid little attention to in the past. The supply chain is therefore at risk and there is work to be done. In this respect, he specifically noted that it's not only your company and people that are at risk, but everyone on the supply chain can become a victim of a cyber-attack if you happen to be the weak link – and that will not make customers and suppliers very happy.
Changes to TAPA standards
Paul Linders.
Paul Linders, global security director for Ceva Logistics and a director on the TAPA EMEA board, was next up. TAPA operates in an environment where the criminal element regularly changes its modus operandi in order to defeat security measures, and the association therefore reviews its standards every three years to make sure they are relevant and current.
Linders spoke to the conference about some of the changes that have been put into effect between the older 2014 and latest 2017 standards, specifically related to the Facility Security Requirements (FSR) and Trucking Security Requirements (TSR) standards.
Adopting TAPA security standards is not simple to do, but Linders says the benefits are undeniable. On average, companies that have adopted the standards as part of their supply chain security programmes have seen reduced losses. Specifically, losses by TAPA members are around three times lower than the industry average.
While Linders went into some of the changes in the latest standards, he explained that the overall goals in this review were to simplify overly complex requirements and remove redundant stipulations, while also closing any gaps left in the previous standards. He says all changes are focused on improving the standards while also mitigating any new threats that have arisen. Most importantly, the committee in charge of finalising any changes had to ensure that these updates were cost neutral, or were able to identify opportunities for cost savings on the part of the companies applying them.
The committee received 171 change requests from its global members, and after the full process, 66 were finally approved and became part of the 2017 standards. This then formed the basis for developing the 2017 standards.
Realising the potential of CCTV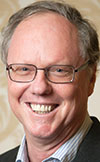 Dr Craig Donald.
Dr Craig Donald was up next, delivering a presentation focused on how logistics companies can obtain the best results from their surveillance operations. One of his key messages was that companies should be using surveillance to pre-empt incidents rather than as a way to look at footage after something has happened.
While this is no simple task, Donald says a good starting point, one which far too many control rooms ignore, is to determine what you are looking for. There is no point in saying you are looking for crimes, or to think you will recognise what you're looking for when you see it. If you actually pick something up, it will probably be too late.
He went on to describe some of the body language that often signals that someone is anxious, which can be a sign they are planning to do something wrong. When combined with other actions, the operator will be able to identify potential criminals before they commit an act, changing the scenario and possibly persuading the perpetrator(s) to go somewhere else, or catching them in the act.
There are certain activities that humans perform unconsciously when anxious (such as just before committing a robbery, for example) which will signal their intent. Of course, the person may just be nervous, which is why other similar signals must be observed and analysed by trained personnel before sounding the alarm.
The piracy threat to supply chains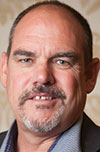 Andrew Walker.
Andrew Walker, regional loss control manager, Africa and Middle East at AIG, was up next to speak on the security challenges faced by ship and cargo owners due to the threat and impact of piracy at sea. Walker spent many years captaining various ships and was able to clearly define the extent of the threats from pirates on various shipping routes. While media coverage of piracy has died down after the first actions against this ancient, but renewed scourge of the seven seas, criminal syndicates are still active.
Much like the South African crime statistics, piracy grew quickly and then the number of crimes per annum reduced drastically due to global efforts to combat it. However, the numbers are on the increase again, possibly due to the fact that most nations that supplied navy operations as protection reduced their involvement when the number of incidents declined.
Walker highlighted what has been done since piracy again became a lucrative business, noting that the main attacks at sea are aimed at theft of cargo, or combined with holding the ship, its cargo and some crew to ransom. These syndicates are well funded, some having their own cargo ships to carry the stolen loot away – oil for example – while corrupt governments also make prosecution and investigation difficult. Many ransoms have been paid in the past, and there have been a number of changes to the manner in which cargo ships operate in order to deal with the threats.
Key to the current deterrent efforts is to include private security on board cargo vessels, which has its own set of problems due to the limitations as to what these personnel are allowed to do, as well as various defence mechanisms. Additionally, these are all made more difficult due to the level of violence being used in these attacks.
Safety on the N3 corridor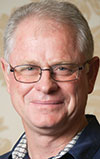 Fred Kleynhans.
The final two presentations were linked as they both dealt with the N3, one of the country's main road transport routes. Fred Kleynhans, CEO of Zimele Investment Enterprise Company, started off describing how Zimele has worked to improve the safety and security of the N3 route. Over the past 17 years, Kleynhans has been involved on the N3 dealing with the many risks related to overnight parking of heavy vehicles, toll transactions, weighbridges, incidents/accidents/driver behaviour, and the various risks related to goods in transit.
Kleynhans admitted that it had been a long process with no small number of challenges, but the results of the company's efforts are clear in the improvements seen over time, as well as in the future plans of the company to continue its work and make the route even safer and more secure. It's an ongoing process that benefits everyone concerned, especially the cargo haulers and other motorists on the route.
One of the areas that received special attention over time was that of safe rest and overnight parking for drivers and their cargo along the route.

Phambili Gama.
Phambili Gama is the MD of Zimele Truck Stop Enterprises. On joining the company over two years ago, he was tasked with implementing the Protected Parking Initiative to change the poor facilities available to truck drivers taking a rest overnight. In designing the solution, Gama followed best practices found in Europe and the UK to create truck stops that met the needs of the local community.
The result was the Zimele Truck Stops, which are in operation along the N3. These truck stops offer a safe place for drivers to overnight, including shower and bathroom facilities, food and so forth. Apart from the safety aspect for the drivers and their cargo (and the hauliers), ensuring these drivers have a safe place to relax also contributes to the overall safety of all drivers on the route because fatigue is less of an issue.
Gama said the truck stops have been a great success and the company is always in the process of finding new locations for new facilities, and is also looking beyond the N3 to other routes where it can make a difference.
TAPA SA chairman, Andre Duvenage, had the last word of the day, thanking the delegates and the speakers for their time, as well as the sponsors (Pulsit Electronics, Bridgewater Logistics, Smart Locking Logic, Securitas and Mega Fortris Africa).
To download a zipped file of the presentations (7.5 MB), please go to https://goo.gl/Ycd3jw
Further reading:
Prime time for palm vein identification
Fulcrum Biometrics Editor's Choice
Ingenico and Fujitsu Frontech North America, represented by Fulcrum Biometrics in South Africa, unveil queue-busting solution for secure in-store commerce.
Read more...
---
A closed security concept for test halls and perimeter
Dallmeier Electronic Southern Africa Editor's Choice
At its factory facilities in Vilsbiburg, Germany, Flottweg SE relies on tailored video security technology from Dallmeier for perimeter security and workplace safety.
Read more...
---
What to do in the face of growing ransomware attacks
Technews Publishing Cyber Security Security Services & Risk Management
Ransomware attacks are proliferating, with attackers becoming more sophisticated and aggressive, and often hitting the same victims more than once, in more than one way.
Read more...
---
Where does SA logistics stand as far as cybersecurity is concerned?
Logistics (Industry) Security Services & Risk Management
Lesiba Sebola, director of information technology at Bidvest International Logistics, says it is paramount to safeguard IT infrastructure given how central it has become to operations.
Read more...
---
Advanced server performance and energy efficient design
Editor's Choice IT infrastructure Products
Dell PowerEdge server portfolio expansion offers more performance, including up to 2.9x greater AI inferencing while Dell Smart Flow design and Dell Power Manager software advancements deliver greater energy efficiency.
Read more...
---
Free-to-use solar score for South African homes
Technews Publishing Editor's Choice
The LookSee Solar Score is one of the first of its kind to provide insight into the potential of solar power for South Africa's residential properties.
Read more...
---
31 percent of all IoT SIMs managed with third-party IoT CMPs
News Integrated Solutions
Berg Insight recently released new findings about the market for IoT connectivity management platforms (CMPs), a standard component in the value proposition from mobile operators and IoT MVNOs around the world.
Read more...
---
Fast, reliable and secure cloud services
Technews Publishing Editor's Choice Cyber Security IT infrastructure
Security and speed are critical components of today's cloud-based services infrastructure. Cloudflare offers a range of services supporting these goals beyond what most people think it does.
Read more...
---
Smart car parking solution eases traffic flow
Dahua Technology South Africa CCTV, Surveillance & Remote Monitoring Integrated Solutions Products
Ethiopia's first smart parking lot, designed to improve traffic flow and management efficiency, has been built and installed using Dahua Technology's smart parking solutions.
Read more...
---
Deposita's Digitisor SmartPOS devices can grow your business
Deposita Financial (Industry) Asset Management, EAS, RFID
The Digitisor N910 Pro and N700 SmartPOS devices are suited for SMME retailers and suppliers looking to enhance their customer payment experience.
Read more...
---