printer friendly version
Anticipated trends in CCTV for 2018
February 2018 Editor's Choice, CCTV, Surveillance & Remote Monitoring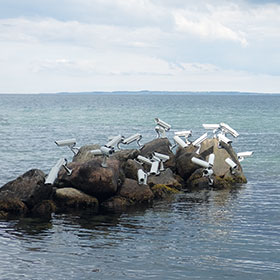 One of the trends for 2018 in South Africa is questioning by top management of the value of CCTV systems.
CCTV has increasingly become an essential tool for any major company protecting the value in their people, goods, or reputation. The use of CCTV has been taken for granted as part of any security strategy. But with the capital outlays and proportion of costs dedicated to CCTV systems, one of the trends for 2018 I'm starting to pick up within South Africa is a questioning by top management of the value of CCTV systems.
There is concern among not just executive managers but also security management on whether CCTV systems are really stopping crime. People are increasingly becoming more critical about whether they are really working, is the company getting their money's worth, how does one explain losses that aren't picked up in any way, and why don't those people constantly viewing monitors see anything on them. This relates to the purpose CCTV is being used for, its effectiveness, and operation of systems and has an impact on a number of trends emerging this year.
In line with management questions, we can expect to see more independent CCTV audits and human factor reviews to deal with executive and security management concerns. We can expect more remote, or off-site, auditing functions to provide secondary back-up and self-audits of the surveillance quality. Along with this are more questions about the people staffing the systems and their suitability to do the job, including demonstrating competence.
Integration and analytics
This year will also see some serious decision-making on whether to go for an integrated control room incorporating CCTV, or to have a specialised function. Over the past few years, too many companies have been diluting the CCTV content to the extent that they have no viable surveillance function which could be expected to pick up things independently. The ongoing inclusion of a whole range of functions in the control room has meant that operators have less and less time to check what is happening on their CCTV monitors. The pressure on performance is going to force decisions on whether to have multipurpose control rooms where detection becomes a secondary consideration, or to separate out surveillance as a real function.
Video analytics will continue trying to find a home broader than simple recognition function. They are simply not delivering on their promises of previous years. However, two main trends will emerge in respect of analytics. The first is to have them contribute to human focused problem solving. For example, in the UK, face extraction software and recognition of body build and clothing characteristics are being used to assist Super Recognisers identify and trace suspects.
The other real benefit of video analytical capabilities is for integration into bigger systems which can use pattern analysis findings in conjunction with a whole range of other criteria and data sources including access control and crime trends to create better intelligence systems. This includes going for integration with other sources in surrounding areas, where broader communities can pool data to discover suspects and track them.
The use of intelligent systems along with supplementing operations with skilled analysis and extended database usage has some of the best potential to fight crime in the industry.
The cyber question
CCTV systems are going to get hacked electronically, and we probably won't even get to know about it. The volume of systems and levels of protection mean there are just too many opportunities for those wanting to exploit vulnerabilities. In a similar vein, we can expect more jamming of CCTV systems to occur as part of criminal strategies.
While the CCTV acronym refers to the physical linking of cables and equipment into a 'circuit', we already have jamming of your car alarm and of vehicles in major logistics companies. Expect this kind of approach to spread to CCTV installations relying on wireless, cell and other types of transmissions. Companies need to start having a look at having 'Plan Bs' in place for such events.
Defensive precautions and design for CCTV control rooms needs to be a more common practice in 2018. There have already been attacks on control rooms to diffuse the perceived threat of CCTV in catching people and this is likely to get worse. Defensive measures need to include physical design, procedures, and sensitisation of personnel. It also needs to include layers of protection to ensure that operators are given time to arrange a response rather than being compromised immediately.
More broadly, crowd surveillance strategies are going to become even more important this year especially in public areas where community issues are often being fought out on the streets.
Camera ranges are going to expand including thermals, mobile cameras, drones, 180- or 360-degree cameras. Many of these call for an enhanced understanding of what is being looked at and how to look at it. This means that their use needs to be made part of a security strategy and people using them need to be trained and sensitised in how to get the benefits of such tools. It is no use just having lots more cameras or different types. How these play a part in a defensive CCTV strategy is even more important to define their roles and the use to which information is going to be put. Even more than before, operators are going to have to know what they are looking for.
Security managers are going to have to justify a lot of practices in view of emerging legislation and public issues. A number of companies are going to be burnt because they didn't think of the implications of use, or the possible challenges that may arise as to how they use CCTV. Questions around access to data are going to cause a lot of managers headaches.
There may be more of a professional approach to staffing in CCTV operations. This is an issue that has been around for years with little thought about the quality of selection, training or placement of people in CCTV positions. The best companies using CCTV all address these issues in order to be successful and clearly stand out in the industry. However, for many, the quality of people is secondary to a cheap cost and placement of people on seats.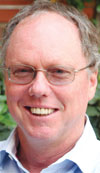 Hopefully the emerging trend of expecting better delivery and increased accountability from CCTV operations will put pressure on service providers to ensure quality of operators and training that can deliver the kinds of results that companies expect.
Dr Craig Donald is a human factors specialist in security and CCTV. He is a director of Leaderware which provides instruments for the selection of CCTV operators, X-ray screeners and other security personnel in major operations around the world. He also runs CCTV Surveillance Skills and Body Language, and Advanced Surveillance Body Language courses for CCTV operators, supervisors and managers internationally, and consults on CCTV management. He can be contacted on +27 (0)11 787 7811 or craig.donald@leaderware.com
Credit(s)
Further reading:
Off-grid power solution for residential estate
Editor's Choice Security Services & Risk Management Residential Estate (Industry) Products
Coral Beach Estate, an upmarket residential estate based in East London, has been struggling with load shedding and power outages due to South Africa's energy crisis, as well as the vandalism of its power infrastructure.
Read more...
---
Eleven steps to an effective ransomware response checklist
Editor's Choice Cyber Security
Anyone is a viable target for ransomware attacks and should have a plan in place to deal with a worst-case scenario. Fortinet offers this ransomware attack response checklist to effectively deal with an active ransomware attack.
Read more...
---
Keeping students, staff and communities safe
Vumacam News CCTV, Surveillance & Remote Monitoring Security Services & Risk Management
South African schools are facing increasing security challenges, making effective surveillance systems more important than ever. To address this issue, Vumacam is offering advanced security solutions with security partners, aimed at keeping students, staff, and the community safe.
Read more...
---
Arcules and IMMIX announce integration
News CCTV, Surveillance & Remote Monitoring Products
Arcules has announced that its integration with Immix Central Station and Guard Force is available. The integration provides Central Station and Guard Force users a way to manage, verify, and respond to security events, while using Arcules-managed video feeds.
Read more...
---
Top seven trends for the security industry
Hikvision South Africa Editor's Choice
Expect security systems to become even more deeply integrated and comprehensive, expanding with capabilities that are now shouldering tasks that are more intelligent, to improve efficiency in security as well as other operational functions.
Read more...
---
AI's take on physical security trends
Technews Publishing Editor's Choice
In Issue 1 every year, Hi-Tech Security Solutions looks at expected trends in the security industry, incorporating views from different sources. This year is no different, except we have a new contributor, ChatGPT from OpenAI.
Read more...
---
Developing an effective CCTV control room culture
Leaderware Editor's Choice CCTV, Surveillance & Remote Monitoring Training & Education
Organisational culture in organisations can be seen as the set of values, practices, focus, standards and behaviours, and ways of interacting with others that are accepted and subscribed to by the people who work there.
Read more...
---
Women in Security
Technews Publishing Editor's Choice News
Hi-Tech Security Solutions together with ASIS International's South Africa Chapter, will be focusing on women working within the South African physical security services and information technology sectors during 2023.
Read more...
---
Eagle Eye Networks releases 2023 Video Surveillance Trends Report
Eagle Eye Networks News CCTV, Surveillance & Remote Monitoring
Eagle Eye Networks has released the 2023 Trends in Video Surveillance ebook, identifying five trends that will have the largest impact on businesses around the globe in 2023.
Read more...
---
Enter the 2023 South African OSPA Awards
Editor's Choice News
Nominations for the 2023 South African Outstanding Security Performance Awards (OSPAs) in six categories have been extended and entries can be submitted until 18 April 2023.
Read more...
---