printer friendly version
The right time for security systems
November 2017
CCTV, Surveillance & Remote Monitoring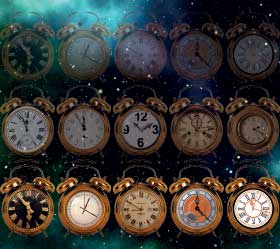 The potential for interaction and integration of a large number of things was a theme of the iLegal conference recently, with the Internet of things and large system integration of security systems on sites being a prominent theme.
The ability of all these things to communicate to each other is a central feature of the new age of technology. Given the status that the technology is at this stage, one would think that all these security systems would be able to keep time. Our cellphones certainly have this feature and the synchronising to local time is a particularly useful feature. I use an old Seiko chronograph watch that goes everywhere with me, including riding and occasionally falling off horses, swimming in the pool or sea, and even the shower. It occasionally runs out of battery, but once set remains remarkably accurate for a couple of years. I use my cellphone to set my time on my watch and the old grandfather clock in the lounge. However, when the power goes off for any number of reasons, there are a relatively large number of electronic appliances in the house including the microwave that lose track of time when the power resets.
One would think that with the highly advanced technology in security systems that this would not be an issue. After all, we hear a lot about smart devices. However, it is remarkable how often there is an issue with the consistency of time across different security systems or pieces of equipment. You then have a large number of security components or equipment functioning with different times at the same site. This appears to be due to a number of issues:
• The initial setting is just wrong and not enough care has been taken on it.
• When restarted after a power failure, the time is not reset and starts off from the recommencement time.
• The time on the component, including cameras, drifts, so the different components progressively become more out of sync. Depending on the system and algorithms used, the ability to maintain the correct time may be out as much as a few hours over a year if not corrected.
It means that time management becomes an element of security that is not just equated with being at meetings on time and keeping to shift schedules. While some equipment can be self-correcting where it can reference an external time server, to have all your equipment doing this is more difficult to set up. However, the security systems on site should synch with a site-based time server, which is then referenced to an external time server which can supply the correct time. Where effective time management of your systems and components is not done, whether they are interactive or not, you have a hodgepodge of equipment showing different times and possibly in the worst scenario, even different days or years.
There are a number of implications of this time travelling within the systems.
1. Firstly, when interrogating the systems it becomes difficult to actually access correct data. A person may claim to have entered a particular area at a certain time, but you can't find such an entry until you start going through a process of searching before and after you actually entered.
2. Secondly, when linking details on different systems or components together, your timing is going to be inconsistent. While this is similar to the first point, the complication comes in when you want to retrieve an image or video of some kind but can't equate it with the actual time you know it happened, or the access time recorded. Take an investigator who has to put a picture together of what happened over a period of time but it appears the suspect is time travelling or is able to be in two places at once. Similarly, where you may call up multiple camera views to track somebody's movements, you find one or more of the cameras don't show people in an area when expected and you now have to jump around with the controls for a particular camera because they are not synched to the same time.
3. Thirdly, while the first two points may cause undue time, effort and frustration, they pale in comparison to the impact of using your systems information for evidence purposes. Whether for internal enquires, hearings, or judicial events, incorrect and inconsistent times can compromise the evidence quality and lead directly to the failure of prosecutions. A magistrate or judge is not going to look kindly on evidence that seems to have been obtained at different times but is supposed to be of the same situation. A manager faced with a potential review by the CCMA is going to be less convinced about making a judgment against the accused if there are time discrepancies in the evidence. Explaining the intricate technical issues of time setting is not likely to get much sympathy from the person who checks his watch when starting the session.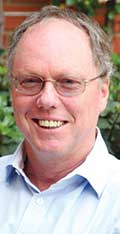 Users need to ensure the timing of legacy or older systems, or standalone equipment and newer systems remains consistent and correct. Newer systems are dealing with these issues more effectively, but the need for accurate time servers is still just as important. What is perhaps most questionable is why your conventional retail store watch is so much more effective at keeping the right time compared to multi-million rand security systems that you are purchasing. In this sense, the security technology industry should have been paying more attention to this relatively simple issue while they have been pushing all these other "remarkable" inventions and smart capabilities. The bottom line though, is if your devices are all showing different times, it's time you did something about it.
Dr Craig Donald is a human factors specialist in security and CCTV. He is a director of Leaderware which provides instruments for the selection of CCTV operators, X-ray screeners and other security personnel in major operations around the world. He also runs CCTV Surveillance Skills and Body Language, and Advanced Surveillance Body Language courses for CCTV operators, supervisors and managers internationally, and consults on CCTV management. He can be contacted on +27 (0)11 787 7811 or craig.donald@leaderware.com
Credit(s)
Further reading:
Efficient storage for security
Issue 7 2020, Dell EMC , CCTV, Surveillance & Remote Monitoring
There is a dramatic increase in the amount of storage and computing power required to support today's safety and security systems.
Read more...
---
Safe restaurant reopening technology
Issue 7 2020, Dahua Technology South Africa , CCTV, Surveillance & Remote Monitoring
Denmark's Arkaden Food Hall makes use of Dahua People Counting and Flow Control solution for safe reopening.
Read more...
---
The new training normal
Issue 7 2020, Leaderware , Editor's Choice
Insights from running my first CCTV Surveillance Skills and Body Language and Advanced courses at physical training venues since COVID-19 started.
Read more...
---
Forbatt SA invests in South Africa's security industry
Issue 7 2020, Forbatt SA , CCTV, Surveillance & Remote Monitoring
Forbatt SA is set to offer an improved service to the industry by making sure it has the products and solutions the industry needs, as well as a new showroom.
Read more...
---
Analytics with your existing cameras
Issue 7 2020, Secutel Technologies , CCTV, Surveillance & Remote Monitoring
With SecuVue from Secutel Technologies, it is possible for any business to monitor their offices, warehouses or stores remotely, from any part of the world.
Read more...
---
Dahua safeguards New Athos Cave with low-light solution
Issue 7 2020, Dahua Technology South Africa , CCTV, Surveillance & Remote Monitoring
The IR 2 megapixel vari-focal bullet camera offers 24/7 surveillance in dark conditions underground.
Read more...
---
Consolidating control rooms and service delivery within a COVID-19 environment
Issue 6 2020, Leaderware , CCTV, Surveillance & Remote Monitoring
It is essential to have informed, coordinated and professional responses within control rooms at this time of increasing turmoil.
Read more...
---
Technology driving the healthcare industry
Issue 6 2020, Duxbury Networking , CCTV, Surveillance & Remote Monitoring
Seeing cameras as sensors opens up new possibilities, and each one of them responds to typical demands inside a hospital, clinic or nursing home.
Read more...
---
Turn cameras into traffic sensors
Issue 6 2020, Duxbury Networking , CCTV, Surveillance & Remote Monitoring
Safer communities and cities are achieved through a mixture of technology and human resources, working together in a holistic manner.
Read more...
---
Mobotix thermal technology increases security
Issue 6 2020, Duxbury Networking , CCTV, Surveillance & Remote Monitoring
Installations, machinery, equipment and material available on company premises require effective and cost-efficient protection. In addition, operational safety, optimisation of workflows and protection ...
Read more...
---