printer friendly version
South Africa's security industry boom
October 2017
Security Services & Risk Management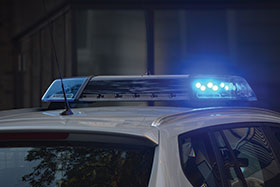 Currently, South Africa's private security industry is experiencing an unprecedented growth rate. Citizens are now spending as much as R45 billion annually to safeguard their lives, assets, homes and businesses. That's a third more than the government spent on our police force in 2016 – making South Africa's private security industry the fourth largest in the world per capita.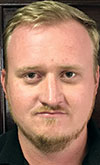 Conrad Van Rooyen, MD, BICASEC Risk Services.
As long as the state keeps failing to supply sufficient security for civil society, its privatisation will continue, despite attempts to improve official policing.
Today there are in the region of 500 000 active private security officers in South Africa – this figure outnumbers South African Police Service employees by almost four to one. The state is of course experiencing this industry boom as a serious threat, even resorting to attempts at passing a controversial new private security bill.
If approved, this bill will give power to the minister of police to expropriate up to 100% of a foreign-owned security company, and limit foreign ownership of private security companies to 49%. It's further estimated that more than 800 000 jobs across various sectors would be lost, as well as about R133-billion of the country's gross domestic product (GDP).
Not only will this bill reign in the private security industry, it's also a veiled attempt to monopolise policing and a means for the state to benefit from this multi-billion rand industry.
Besides being in violation of South Africa's commitments under the World Trade Organization's General Agreement on Trade in Services, what's most worrying is the bill's impact on the paramount role our private security industry plays.
Let's all hope this bill is not approved.
Now more than ever before South Africa's private security industry needs the full backing of each and every citizen, our retail sector, and especially the state. Here are but a few reasons why.
SA's murder rate
Our murder rate has risen nationally for the fourth year in a row, from 33 per 100 000 in 2014/2015 to 34 per 100 000 last year. By all indication this increase in fatal violence will continue over the coming years. What's unsettling is that to date there are no solid answers as to why this is happening.
The threat to suburbia
House burglary is the number one contributor to public fear. And whilst recorded rates of house burglaries are on a long and steady decline – they're now about a third lower than they were 15 years ago – this trend is mainly due to the increased reliance on private secur-ity companies.
Simply put, life without the security backing of private companies has become inconceivable.
The threat to our retail sector
There's been a staggering 349% increase in business robberies over the last 11 years. According to SAPS statistics, this translates to an average of 54 reported armed robberies against businesses per day over the 2015/2016 cycle.
With an astounding 90% of attacks against businesses due to insider participation, there's further been at least a 35% increase in attacks against retail cash deposit machines, safes and vaults. There's also been a marked increase in the use of explosives. In reaction, and at too great a cost, our retail sector now has to dig deeper and deeper to safeguard its earnings, customers and employees.
Cash-in-transit heists
CIT crime is today seen as an elite crime in the criminal hierarchy. According to Dr Hennie Lochner, a senior lecturer at the University of South Africa and a former detective working on cash-in-transit cases, CIT syndicates' methods are far more intricate and better executed than what is speculated.
"Typical cash-in-transit robberies are planned from 5-18 months before execution, and often with the help of corrupted cash-in-transit guards. They also set up safe houses close to the crime scene – mostly these are luxury homes in affluent neighbourhoods, drawing little attention."
Lochner further adds that shopping centres have become key focus areas. "Syndicates are aware of the best escape routes, the pattern of police presence, where the CIT van is parked for collection and delivery, the amount of shoppers on site, the positioning of security guards and their numbers, as well as what's happening a few hours before execution."
Needless to say, our CIT industry is not geared to countering the threat posed by syndicates becoming more and more inventive with their strategies. This level of inventiveness is also not restricted to CIT crimes, but prevalent across all sectors targeted by criminals.
The lack of public faith in the South African Police Service
A recent 'Victims of crime' survey showed that the public's faith in the police's ability to solve crimes is steadily dropping. For example, in 2011, 64% of people had confidence in the police, whilst over the 2015/2016 cycle it dropped to 58.8%.
One of the main reasons for our continuous upward crime spiral is the tawdry state of the police service at grassroots level. In essence, and besides the scourge of corruption already plaguing our police force, it's also under-staffed, its members under-trained, and it lacks vital resources to combat the ingenuity of modern syndicates. Sadly, the only part of the SAPS that meets security standards is the VIP Protection Service that works exclusively for our political elite.
No wonder South Africa's citizens opt for private security. They literally hide behind walls guarded by electric fences, alarms and sensors, with security control room operatives on standby. If there's a break-in or attack it's mostly the security company one calls first, not the police.
Not too long ago SAPS management reported to Parliament that our police service loses about
6000 members every year. What's worrying is that most of these vacancies are just not being filled. As a result greater pressure is placed on our police officers and detectives, which further restricts their ability to combat crime.
As long as the state fails in what is after all one of its fundamental duties to society, the privatisation of security in South Africa will expand and prosper. As citizens, it's our duty to support this reality, to embrace it, and to learn to live with it. It's the future, and ultimately no act of state will change it.
Further reading:
PTT radios keep FM teams connected and safe
Security Services & Risk Management
If facilities management tasks are essential to the organisation's operations, then a business critical communications system such as a two-way radio network should be considered.
Read more...
---
Health and safety compliance online
Security Services & Risk Management
An automated, cloud-based solution that provides a transparent, collaborative workflow platform to eliminate the manual complexities of health and safety document management, contractor management, and any management compliance.
Read more...
---
Taking the hard work out of managing a workforce
Security Services & Risk Management
By using integrated employment management services, organisations can turn their full attention to expanding operations by working towards growth goals and future plans.
Read more...
---
Ongoing cybersecurity with a click
Technews Publishing Editor's Choice Cyber Security Security Services & Risk Management
Maintain your cybersecurity posture with web services from Pretect designed to keep your IT infrastructure optimally protected 24 x 7.
Read more...
---
The Complete Manual on CCTV Management
Technews Publishing Editor's Choice CCTV, Surveillance & Remote Monitoring Security Services & Risk Management
Sonja de Klerk, retired Brigadier from the SAPS Forensic Science Laboratory has written a book on managing your CCTV systems to optimise the value of it as evidence.
Read more...
---
Russia/Ukraine war and its effect on financial institutions
Technews Publishing Editor's Choice Security Services & Risk Management Financial (Industry)
ASIS SA's treasurer, Erica Gibbons, highlights some of the effects financial institutions should look out for as a result of the war between Russia and the Ukraine.
Read more...
---
The role of drones in farm protection
Technews Publishing Agriculture (Industry) Security Services & Risk Management
Ending his series on preparing for and preventing farm attacks, Laurence Palmer discusses the role of drones and offers a free security risk assessment template for downloading (link at the end of the article).
Read more...
---
AURA and FNB partner to keep customers safe
News Security Services & Risk Management
FNB banking customers can now access instant emergency response services, anywhere, anytime, via the FNB banking app.
Read more...
---
Over 50% growth in use of digital documents between 2022 and 2026
Access Control & Identity Management Security Services & Risk Management
The number of users of digital identity documents is expected to exceed 6,5 billion globally in 2026, enabling rapid advances in eGovernment services.
Read more...
---
Seven risk drivers in the tech and telecoms sector
Security Services & Risk Management
Jody Yee discusses some of the main drivers behind the top risks facing the sector, as ranked by Allianz Risk Barometer respondents – from the spectre of cybercrime to the acute talent shortage.
Read more...
---