printer friendly version
Secure and safe transportation
September 2017 Editor's Choice, CCTV, Surveillance & Remote Monitoring, Asset Management, EAS, RFID, Integrated Solutions, Transport (Industry)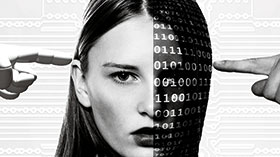 Driving on South Africa's roads is a hazardous and dangerous experience. From roads that haven't been properly maintained to lunatic drivers, getting from A to B can be a trauma. When you add the task of driving for a living and moving goods around, these risks increase significantly when considering the unbridled criminal element that seems able to rob, hijack and murder with impunity.
Then, for companies involved in the transport game, there is an added risk of drivers not keeping to the rules or collaborating (willingly or not) with crime syndicates, as well as issues of driver fatigue and its costly consequences in terms of loss of lives and assets.
It's not possible to address all these issues in a single article, but it is possible to highlight some solutions to some of these problems. Hi-Tech Security Solutions spoke to three companies involved in improving the safety and security of the transport industry to find out what their latest solutions are to assist in getting goods on the road and safely to their destinations.
The common factor in all three solutions we are about to cover is integration. Whether companies are selling a single product or a solution, integration (as in the rest of the security market) is a key factor. It's no longer about simply adding a camera or two to the cab or one to watch the fuel tank, it's about integrating as much information as possible from different products and sensors to create an environment that is secure as well as safer. Those who like buzzwords will immediately notice this type of solution falls into the Internet of Things (IoT) world, but the reality is the IoT is making its way into the security (and every other) world by default.
Moving to IP
Graphic Image Technologies (GIT) has been involved in securing the transport industry for some time. GIT traditionally offered an analogue solution, the SerVision product to enhance the security of transport operations. At Securex this year, GIT announced the availability of SerVision's IP product, offering the same features as the analogue system, plus a few extras.
Laurence Smith, a director at GIT, explains that the benefit of the older analogue solutions, which are still in use, is that the video stream can be compressed to a significant degree to allow images to be broadcast even in areas where there is no 3G coverage. The downside of the analogue system is that the picture quality is not the same as you would get from an IP system. If the focal length of the camera in or on a truck, for example, is not focused on the target, the details in the image can be hard to determine.
The SerVision IP system improves the quality of the image dramatically and allows for high-resolution recording if required. Smith says that this allows customers to broadcast low-resolution video in real time, but record the full scene in HD for later access and analysis.
The downside is that the digital image can't be compressed as much as the old analogue images could, so the low bitrate of the analogue system is lost. However, the system does manage to compress it to a significant degree, still allowing for its use in non-3G environments.
The second benefit of the IP system, according to Smith, is that the SerVision system can now be integrated with other systems, such as telematics. "You can integrate the systems so that the camera and the telematics work together using the same data," says Smith, noting that this integration adds to the security and safety aspect of the solutions as a whole.
For example, if a driver is falling asleep and the telematics notices this (by detecting that the vehicle is swerving over lanes or via other data), the system can raise an alert and pop up the camera image in the control room so that operators can take action, or it can play a
pre-recorded noise to wake the driver. Similarly, as soon as a sensor notes that the fuel cap is opened, the camera view of the tank can be popped up in the control room in real time. Operations also benefits from the integration as the in-cab camera can make sure that the driver is adhering to all the rules, such as not allowing passengers.
SerVision (IVG400-N) provides the DVR/NVR as well as the software to make the system and the integration work, but can be used with a variety of IP cameras that are ONVIF compliant. However, Smith warns that the quality of the camera chosen is important to ensure that the images are of a sufficient quality when dual streaming. The unit is an embedded unit with no moving parts (it uses an SSD drive) and support PoE (Power over Ethernet) with a built-in modem and Wi-Fi.
Rapid deployment
Kedacom, distributed by Forbatt SA, has a broad range of surveillance options on offer, including solutions for the mobile and transport industries. The company's mobile NVR is a hybrid recorder that allows users to connect both budget analogue cameras as well as IP cameras and record or transmit the images as required.
Forbatt SA's Vaughn Tempelhoff explains that the Kedacom kit is designed for rapid deployment and can run on its own power or connected to the vehicle's battery. When connected, the mobile NVR works with a 9 to 36 V power input range which matches most vehicle installations, irrespective of the size and voltage produced (whether 24 V or 36 V). This ensures that the internal power inverter can continuously provide stable power to cameras and other equipment. Tempelhoff says the NVR's battery can power the system for up to 8 hours if there is no power connection.
By connecting to both the battery and the ignition, the mobile NVR detects when the vehicle is switched off, but will keep the surveillance equipment running for 1 minute (by default, customers can change this to a maximum of 300 minutes). During this time, it stops the recording service and powers down the equipment. This function is designed to protect the surveillance electronics from any sudden shocks from power instability.
Apart from recording video on the NVR, users can also make use of 3G or 4G connectivity. The company has also catered for poor coverage areas where the latency of transmitted images will impact the viewing quality in a control room – something nobody wants in an emergency. The Kedacom KWTP wireless protocol was designed to ensure very low latency and drastically reduces packet loss for video streaming, delivering superior image quality.
Naturally, the full solution also allows for images to be popped up onto an operator's screen when an alert is triggered, allowing operators to take prescribed actions. With the GPS module, the control room can track the vehicle through Google Maps to ensure it is never missing.
Inside the vehicle, a tablet can be installed to provide an overview of the images transmitted from cameras outside. Not only does the tablet allow viewing, but users can use it to zoom in or drive the PTZ camera if they need a better view. (This would generally be suited to guarding or police vehicles more than trucks and other transport operations.)
Kedacom also provides a range of cameras, from external PTZ cameras that can be attached to the vehicle by magnets, to smaller and even covert cameras inside the cab. Tempelhoff notes that while Kedacom has its own cameras, the system will operate with any ONVIF compliant cameras and other analogue cameras. The system can also be set up to transmit the cameras' footage over a Wi-Fi connection rather than via cabling.
Advanced driver assistance
The final company we interviewed is ITS SA, a company with a long history in vehicle and asset tracking and monitoring. The latest transportation solution from ITS is an Advanced Driver Assistance System (ADAS) which focuses on driver assistance and behaviour.
Wikipedia defines ADAS as "systems to help the driver in the driving process. When designed with a safe human-machine interface, they should increase car safety and more generally road safety." ITS SA's Eddie Kartun says the ADAS device is installed in vehicles where it can provide collision, lane deviation warnings or alerts to other activities that could prove dangerous, alerting the driver and allowing the organisation to take remedial measures (such as advanced training or dispatching a response vehicle).
Kartun explains that ADAS is the basis for autonomous cars that drive themselves, with the capabilities of determining what is ahead of and around the vehicle. ADAS systems can provide both audio and visual indicators of a problem, allowing the driver to react faster than natural human reactions would allow. An example would be to alert a driver who is on his cell phone that he is about to be involved in a collision, allowing him to brake or take other avoidance actions.
Another example is rear and forward collision warnings. By mounting cameras on the front and back of the vehicle, the system can alert of impending or potential collisions before the driver is aware of it. The ADAS system ITS supplies can also record the camera footage for later review. This allows the company to clearly determine what happened and will also help to speed insurance claims as the incident won't end up in a "he said, she said" deadlock.
The ADAS device taps into other areas of the vehicle using various protocols, collecting and storing data such as speed, RPM, brake pressure, altitude and more. Using the indicators, for example, the system can differentiate between lane deviation, which may be the result of careless driving or the driver falling asleep, or, if the driver uses the indicators, it would determine that he was, in fact, changing lanes.
Integration with other telematics solutions is also possible to provide both systems with as much useful data as possible. At the most basic level, an ADAS system can integrate with almost any sensor in a vehicle and use the data received in its analysis.
When one looks at the future potential of ADAS, we should see more inter-vehicle communications happening in the near future where cars and trucks on the same stretch of road communicate with each other wirelessly. This will further assist in safer driving for everyone on the road. Currently, however, while we don't have completely autonomous cars in South Africa yet, ADAS systems such as the one from ITS are already making the driving experience safer, detecting risky situations and raising an alert before humans have even realised there could be a problem.
The world of transport will change dramatically over the next decade or two as we start seeing real self-driving cars and trucks on the road. Until then, however, we still have to deal with the reality of dangerous roads in South Africa. Fortunately, technology has advanced to the stage where it can assist both the transportation companies and drivers in making their jobs somewhat safer and more secure, and where necessary, make analysing incidents after the act faster and more accurate because of the data that is continuously being collected.
For more information, contact:
• Forbatt SA, +27 (0)11 469 3598, sales@forbatt.co, www.forbatt.co
• Graphic Image Technologies, +27 (0)11 483 0333, laurence@git.co.za, www.git.co.za
• ITS SA, 0861 393 966, info@itssa.co.za, www.itssa.co.za
Credit(s)
Further reading:
The year resilience paid off
Issue 8 2020 , Editor's Choice, Security Services & Risk Management
Hi-Tech Security Solutions spoke to Michael Davies about business continuity and resilience in a year when everything was put to the test.
Read more...
---
Retail solutions beyond security
Issue 8 2020, Axis Communications SA, Technews Publishing, Hikvision South Africa , Editor's Choice, CCTV, Surveillance & Remote Monitoring
The need for security technology to deliver more than videos of people falling or stealing from retail stores is greater than ever.
Read more...
---
AI-powered hardhat detection
Issue 8 2020, Hikvision South Africa , Industrial (Industry), CCTV, Surveillance & Remote Monitoring
Hardhats save lives, but only if people wear them. Intelligent, AI-powered hardhat cameras are helping to ensure workers in dangerous locations stay safe at all times.
Read more...
---
Intelligent video analytics for CCTV
Issue 9 2020, Kleyn , Editor's Choice
Lesley-Anne Kleyn expands on the growth and utility of analytics at the edge, including the benefits AI and deep learning have added to analytics algorithms.
Read more...
---
New public CCTV system secures Sandton Central
Issue 9 2020 , Editor's Choice
The Sandton Central Management District's (SCMD) state-of-the-art system uses artificial intelligence to detect and respond to specific events.
Read more...
---
Opportunities on the edge
Issue 9 2020 , Editor's Choice, IT infrastructure
The ability of organisations to realise business value from data increasingly depends on their capacity to collect, process, store and analyse it at the edge.
Read more...
---
Enabling data-driven governments
Issue 9 2020 , Editor's Choice
Across the globe, governments are exploring ways to use data to improve the life of citizens, increase efficiency of operations, and create more innovative business models.
Read more...
---
City installs 13 000 cameras in four months
Issue 9 2020, Eagle Eye Networks , Editor's Choice, CCTV, Surveillance & Remote Monitoring
Eagle Eye Networks and its reseller partner fast-tracked installation of 13 720 cloud managed cameras in a cyber-secure city-wide surveillance programme in Mexico City, using 4G connectivity.
Read more...
---
Looking back with a new perspective on the future
Issue 9 2020, Axis Communications SA , Editor's Choice, Security Services & Risk Management
Peter Lindström reflects on predictions he made about the macro trends affecting the sector in 2020 in the light of the pandemic.
Read more...
---
Eagle to land in SA in 2021
Issue 9 2020, Eagle Eye Networks , Editor's Choice
Eagle Eye Networks raises $40 million to transform video surveillance by combining cloud and AI, has plans for South Africa.
Read more...
---