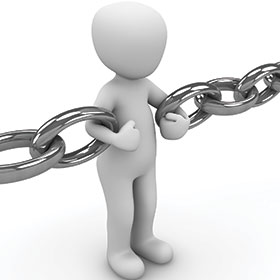 The security distribution game
September 2017, This Week's Editor's Pick, Security Services & Risk Management
The channel is a mainstay of the South African physical security market. Distributors, both large and small, play a key role in getting products to the end users in good time, taking care of all the hassles involved in importing and storing the goods until they are bought by installers and integrators. In many cases they also handle the hassles of warranties and repairs, some handling limited repairs themselves, others taking the task of swapping out and/or sending products to the manufacturers for repairs.
Because distributors buy in bulk, they can also be tough on price negotiations to get goods into the country for the best price. From the installer and integrator perspective, having a few distributors to choose from is also a benefit as you can shop around for the best price or a cheaper product at a lower price. And many distributors in South Africa are not simply box movers, but offer additional technical support and training, as well as project support when required.
But the distribution game is changing. Many in the security industry are more concerned with what they pay rather than what they are paying for, and with the Internet it is easy to find a cheaper alternative and have it shipped to you, bypassing the traditional distribution channel. Then there's the case where some distributors, who are supposed to follow the channel process of selling to installer and integrators and not to end-users, are actually selling to end-users, generally the larger companies that place sizable orders.
Is this the new face of the distribution channel or are we just looking at a few cowboys who are ignoring their long-term customers in favour of a quick buck? Hi-Tech Security Solutions asked three channel players for their take on what's happening in the distribution channel and how the channel is adapting to the new realities of business in a more globalised world.
Challenges to tradition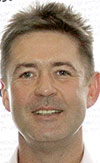 Walter Rautenbach.
Walter Rautenbach, MD of neaMetrics notes that there have been "shifts in the distribution channel model over the last few years". One such change has been brought about by selling online.
"Many customers feel they are getting a better deal if they purchase directly from the manufacturer," he says. "However, purchasing the product may well be where it ends for some products, but that is usually not the case in the security industry where there is a need for installation, support and integration."
He also says that in today's 'price pressure' environment, there has been a trend towards manufacturers flattening their channel, with an aim to get their product out there, while maintaining volume and profit (in the short term at least). However, this has created additional price pressure as the same products become available through multiple channels, all aiming to get the sale. With resellers trying to make ends meet, they have lost their dedication to specific products and will sell whatever they must to close the deal.
"In both instances, pressure is placed on manufacturers to offer a product support infrastructure, working around the clock to support various timelines or suffering in the long term due to tedious response times or communication gaps. All this takes away from the manufacturer's true focus of developing new and improved products."
MJ Oosthuizen.
PinnSec's MJ Oosthuizen agrees that the channel has changed, noting that we will see even more changes to this model in future. "Security in South Africa, traditionally, has been a distribution-centric industry. Historically, clients would rely on the distributor for stock, support and product advice. Clients now specify their own models, whether it is stocked on the distributor's shelf or not."
This increase in knowledge and choice makes it harder for the distributor to select the right products to stock, often leading to overstocking a certain product or brand, which forces them to offer specials to get rid of the stock, which doesn't really help them or the industry in general.
Sheetal Rao, Axis Communications' distribution manager for Middle East and Africa adds, "We are seeing a consolidation of distribution, there is a shift from traditional box moving approach to a more 'total solution and value' distribution. With the changing market dynamics and new technologies, distributors are required to be more agile and adapt to changes by positioning themselves as specialists rather than traditional box movers."
Space for box movers?
The idea of a 'box mover, a distributor that offers no value-added services but simply moves product, is an old one, but not a popular one anymore, especially in the security market. Today, Amazon is probably the perfect example of a box mover; you get it cheap but once you have the product, it is your responsibility.
"It has long been said that the box dropping distributor has no value, and today this is truer than ever," says Rautenbach. "For us there is no place for box dropping in the access control and T&A (time and attendance) markets. If you are selling peripherals like TVs, cameras or for that matter any electronic equipment, you can generally rely on online purchases. When purchasing integrated security and time solutions, end users need the full offering and not just devices.
"System integrators traditionally played the sole role of making the solution work, but as we progress into an always-on and interconnected society, more collaboration between SIs and manufacturers is required to deliver at an incredibly demanding pace. Understanding local markets, driving local product development, customisation, new product initiations, real-time support, training and working closely with SIs are some of the functions the distributor needs to offer to have a role in the channel."
"The channel is today spoilt for choice on suppliers," says Rao. "As such, box moving is no longer a sustainable option in the long term. Distributors are distinguishing themselves based on their total value offering, focusing on the total sales cycles is the key criteria: presales, after sales, demand creation, marketing and wider geographical presence."
Furthermore, she says manufacturers and vendors are looking actively at new markets for growth opportunities, partnering with the right value added distributors is one of the requirements for success.
But all is not lost for the box mover in the 21st century. Oosthuizen believes they have their place if the distributor can offer extended payment terms on stock (30-days plus), as well as model availability. "Product in demand is where box moving is king. Whether the demand is created by the manufacturer or the distributor is where the discussion of 'value added' distribution starts.
What value is added?
It is not unusual to hear that a distributor describes itself as a VAD (value-added distributor), but when the channel drills down into what this means, there can be different interpretations of the concept of 'value'.
With the advent of new technologies, vendors are evolving into total solution providers to sustain long-term growth requirements, says Rao. "This is also in-line with the channel's requirements. Resellers want to consolidate and limit their procurement points. "Value addition comes by mutually aligning the vendor's and distributor's go-to-market strategy."
According to Oosthuizen, "true value add comes where a distributor can offer the complete chain to the SI: stock, finance, presales design, post sales commissioning support and product training for the provided solution. Keep in mind that warranty support (repairs and exchanges) is a major plus in the distributor's arsenal. Local warranty support is usually forgotten when clients look to direct purchasing."
He adds that where a distributor can add value to the cash flow of the integrator, the conversation becomes a lot easier. In addition, technical expertise, especially when it comes to the specification of a solution as a presales function is key and, unfortunately, not seen a lot anymore.
Rautenbach describes value as consulting and design that considers the local environment, software engineering services and local customisation. "Other value-adds which are currently considered 'permission to play' in the world of distribution include: local stock, training, support and exemplary local repair services.
"A distribution channel not offering these core services and which merely focuses on automating box moving might take on some of the manufacturer's admin, but is seen as redundant by installers and system integrators who would prefer to have direct contact with the manufacturer."
The million dollar question
Getting to the crux of the matter, no matter what the distributor promises to their channel partners, what happens when a large order is on the line, perhaps from a mine or even one of the larger system integrators, but the customer says they don't need an integrator or installer as they have all the skills in-house. They want to buy direct from the distributor and cut out the middle man – or perhaps they want to buy direct from the vendor/manufacturer.
These are the same distributors, manufacturers who have committed to a channel policy and to not selling direct. And then there are companies that have 'special clients' they deal directly with, but these are generally those manufacturers who control their own distribution and are large enough and have enough financial clout to tell the industry to take a hike.
Oosthuizen explains that various multinational system integrators often have global agreements with manufacturers. "Therefore, the local distributor becomes the logistics and finance partner, more than a true solutions provider. The challenge for the distribution house is to maintain a strong presence and relationship with the SI."
He also warns that with the dilution of technical skills and ability on the distributor side, you often find that the SI believes they will receive better support when purchasing from the manufacturer directly.
"Sometimes one has to say no," states Rautenbach. "Some communication might also let the 'large enterprise' understand that there is not a price benefit. Manufacturers are more interested in long ongoing volumes and in most of these cases, independent of how big the enterprise is, the volumes will not be ongoing and hence more expensive.
"If the volumes are comparable to distributor volumes, then either they are an ideal candidate for being a distributor, or else the current distributors might not be worth their salt. In all cases, ensure you validate that the information received is as good as it seems. Large orders like these sometimes require deeper inspection."
Axis has a very clearly defined indirect go-to-market strategy, says Rao. "We believe in promoting the value behind the Axis offering. Our focus is on building sustainable long-term partnerships with our distributors, system integrators, ecosystem partners and end users. In every successful project execution by Axis, our partners and end users understand and appreciate the roles and services provided by all the stakeholders involved."
Looking ahead
So while the channel model is not going anywhere soon, the players in the channel are all under pressure to deliver more with less and for less. What can we expect from these players in future and how will the channel evolve to cater for different pressures and market attitudes while competition gets tougher and margins are squeezed even more?
Oosthuizen sees certain vendors having a direct account model and he believes this model will start to become more common. "Distribution will always have a place in the chain, but the size, skill and requirements of the SI will determine whether this channel will be used for the desired application, or not.
Looking ahead, Rao believes distributors will strive to become total solution specialists. "They will enhance their offering by building a stronger portfolio of brands to be able to cater to the solution requirements. Distributors who will invest in trained resources and skill sets to meet the demands of the changing market dynamics will excel."
Moreover, she says the distinction between traditional IT distributors and security distributors will no longer be valid, focus will continue to remain on value. "In line with this, channel partners will align themselves and become specialists with one or two vendors rather than working with multiple vendors. They will start to consolidate their sourcing points; this consolidation will enable them to leverage their buying power to negotiate better price points and credit facilities."
"I wish I could say that one day soon secure integrated solutions would be plug-and-play, manuals consumed by implanted electrodes within the brain, devices will have automatic environment sensing and configuration as well as self-repairing hardware," dreams Rautenbach. "Until then, distributors will have their hands full educating users, devising plans to make solutions work in specific environments and explaining why an IP65 warranty is voided if the device cover is not present.
"On a more serious note, if what you buy from a distributor versus an online shop is the same, then you should really consider the latter. I have been wowed by the progression of system integrators in the value-add chain achieving unexpected intuitive solutions. Distributors, if they want to remain on top of the chain, should take this even further. They are the communication channel to the manufacturer and should therefore have the ability, will and power to achieve so much more."
For more information contact:
• Axis Communications, +27 (0)11 548 6780, sasha.bonheim@axis.com, www.axis.com
• neaMetrics, 0861 632 638, info@neametrics.com, www.neametrics.com
• Pinnacle Security Solutions, +27 (0)11 990 6000, sales@pinnsec.co.za, www.pinnsec.co.za