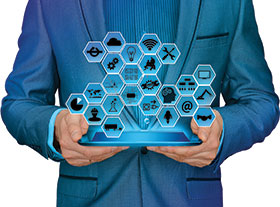 The cost balance between technology implementation and human factors
September 2017, CCTV, Surveillance & Remote Monitoring
The combination of people and technology is always a more complicated process than people think. Aligned to this is a growing trend for companies to throw technology at security problems, a problem exacerbated sometimes by the sales and marketing representatives of technology companies who promise the earth. Often this is done without thinking through the human factor implications, what happens to the output of the technology and whether it is genuinely fit for purpose. Often it is only after real life trial and error that the actual worth of technology is shown following field trials. Something that looks stupendous on paper suddenly proves to have minimal worth following tests in real life operations. It is not even an issue of whether the technology does work, the critical question is does it contribute meaningfully to security detection and outcomes. Yet, technology is also a driving factor behind improvements to security capacity. So how do we balance the benefits?
Finding the balance
If we are implementing new technology, we need to ask the question of whether it is replacing a current function more cheaply or more effectively, or does it deliver a vast improvement or even a fundamental difference in the way we can detect or prevent crime.
For example, if we have a vastly improved capacity for viewing an area with new types of cameras, can we leverage this enhanced viewing to actually detect crime or safety issues in day-to-day practice, or does it just produce a nicer looking picture. Often we find that there is a new technology looking for an application, rather than being a direct replacement for an existing function. Sometimes a technology that offers a real improvement also comes at a cost of compromising security. Guarding systems that require guards to badge or register with various call points do a great job in monitoring to see that the person is moving around and not asleep. At the same time, unless carefully used, they produce patterns of movement and timing that criminals can observe to see where and when the patrol takes place and how to take advantage of this to infiltrate an area.
The most common argument for new technology introduction is to provide a cheaper way to replace people and do the same job. Years ago, video analytics vendors promised to eliminate people from the control room, yet the impact of analytics has been limited in its actual implementation and while there have been incremental changes to capacity in some control rooms, it certainly hasn't replaced the need for control room operators. We tend to find that the more basic the security recognition, the better technology can do it. However, the more involved the system is, the more we need higher qualified people to use it.
A fact often forgotten by those who put in new technology is that video analysis systems often need to be trained and require extensive setting up. Despite claims of self learning systems, as things change around them, there are inevitable requirements for revising settings and updates. This not only requires time, but also needs a far more sophisticated level of input and labour. There is therefore potentially a shift from paying your own people for delivering a service to paying specialised personnel from high technology equipment providers to do work that provides questionable end benefits.
These self learning systems actually need to be taught, coached, and examined despite the term, and the process doesn't come cheap. It will take a while before you get me into a self driving car, or even more, an automated piloted aeroplane.
Technology is not cheap to buy or implement. We also need to ensure that it is compatible with the rest of the systems we are using, or we suddenly find there is a hidden cost that was unanticipated where we have to replace a whole set of existing technologies that are now incompatible with the new equipment or software. We may also lose existing functions that worked well and contributed to outcomes which have to be ditched for the cause of 'progress'. Various upgrades of Windows reflect this happening for many of us at a more minor level.
Support dynamics and contracts also need to be factored into the equation on whether the technology provides a genuine cost reduction, as support calls and visits escalate and the need for overseas consultants suddenly creates a support cost that is multiples higher than your local dealer. Further, while technology is seen as a cheap replacement, there is often no thought of the maintenance costs that may be required, as well as short term replacement costs.
A fundamental issue is why is there a need to use the technology instead of people. Often it is seen as a way of making up for shortfalls of performance by the existing manpower. Yet, while purchases of technology focus on the standards and specs for equipment as being critical (including for their own personal cellphones), often the importance of standards in choosing people are sadly lacking. The effective selection of personnel can lead to huge increases in the success of system detection. Our research clearly shows that personnel with strong visual analysis skills can outperform those will low skills by a huge margin. To get anything near that with technology is frequently impossible. Yet companies will spend a fortune on the technology but neglect the quality of people working for them. Similarly, there is a reluctance to spend money on quality training that delivers results for a relatively low investment compared to the monthly manpower bill or technology replacements. As indicated, new and sophisticated technology inevitably requires a higher level of personnel.
There are numerous instances of people upgrading systems beyond the capacity of existing personnel to effectively operate it. This is further complicated by the fact the security is a low paying industry and to get the calibre of personnel to run the systems often means having to identify higher calibre people who need to be paid more to attract them into the position.
The security industry has some amazing technological developments that can genuinely enhance the capacity of companies to protect their people, assets and infrastructure. It is also seen as an area where technology developers can also get purchases for hardware and software that sometimes has questionable benefits. With the introduction of new technology we are faced with an ever increasing focus of it assisting in service delivery and what challenges can we expect to the staffing, operation, and the interpretation of results that come out of the system. If you enhance your technology capacity, are you really getting the same thing as what people can do? Are you making additional demands on the people and human factors in terms of accomplishing what you want to do. Are you producing the kind of information that you can use, and is it as really cost effective as they say? Finally, are you really putting in the investment and getting the kind of performance out of your people that you could in the first place?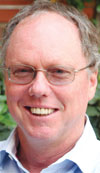 Dr Craig Donald is a human factors specialist in security and CCTV. He is a director of Leaderware which provides instruments for the selection of CCTV operators, X-ray screeners and other security personnel in major operations around the world. He also runs CCTV Surveillance Skills and Body Language, and Advanced Surveillance Body Language courses for CCTV operators, supervisors and managers internationally, and consults on CCTV management. He can be contacted on +27 (0)11 787 7811 or craig.donald@leaderware.com