printer friendly version
Surveillance abilities and people recognition
August 2017 Editor's Choice, CCTV, Surveillance & Remote Monitoring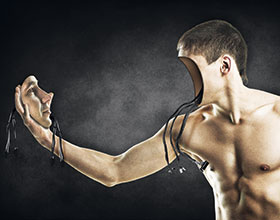 People are born with different skills, strengths, weaknesses and temperament. These define the areas that we are likely to be good at and the areas that we should probably avoid. Surprisingly enough, these differences may even impact on a single job area, such as surveillance.
Since I started getting involved in surveillance-related activities a number of years ago, I've been surprised at how much variation there can be in surveillance activities. For example, searching for criminal actions such as shoplifting or gold theft may produce certain body language that observers need to be aware of and sensitive to. However, monitoring traffic cameras requires a far more object and movement related pattern recognition set of skills.
The ability to pick things up in different areas probably still clusters around a common visual analysis area. We have done extensive research around our Scanning Exercise we use to identify people likely to be good at CCTV, and we have found it works very well in a range of settings in which different companies work. Others, including the UK Government have found it to be equally good at detecting X- ray screeners in an airport environment. Researchers from WITS have shown that air traffic controllers show an extremely good proficiency in the same kind of visual analysis performance.
Understanding body language
One of the assessment exercises we developed at one stage had a great deal of body language cues that people had to identify quickly and accurately. Our thinking at that stage was that people in surveillance should be able to identify such actions very easily. We were surprised when it came through that, despite having what we call face validity, that particular assessment instrument was the poorest predicator of performance and we ended up dropping it.
What seems to come through from this is that recognition of body language is not a general skill, but something that can be learned given the right input. We found that if people had good visual analysis skills, and were provided with training in the understanding of what body language to look for, they could become extremely good at body language recognition despite initially not being so good at it.
We also found a huge variation in how well people could identify simple things like people looking around and certain hand and foot movements. For those with no training, people with good visual analysis skills still did much better than those who lacked such skills.
In my work with casinos, surveillance managers have commented on how well some people can recognise suspects who have been involved in crimes or incidents before. These managers talked about how some of these operators had a unique skill in picking up people. Given that some suspects disguise themselves, even pretending to be of another gender, this can be a very difficult task.
Mick Neville (a former Detective Chief Inspector at New Scotland Yard) has developed some input on 'super recognisers' who have a really good capacity to recognise people. Mick was responsible for starting and managing a function for the UK police called the Central Forensic Image Team which was responsible for profiling physical details of people and clothing of suspects, and distributing this to assist with them being captured. He has since left the Metropolitan Police, starting his own company and specialising in assisting with people recognisers.
Facial recognition capabilities
An immediate question is probably going to be on how well these people perform relative to facial recognition. It appears that this question still needs to be resolved, but at this stage the ability for 'super recognisers' to be able to scan multiple cameras, and even move into an area and move around gives a number of advantages to the use of people and not just technology.
Mick is partnering in research with UK academics at the University of Greenwich to look at who has these kinds of skills.
You can read more on his site at www.nevilleforensicrecognition.com, as well as read articles and even test yourself to see how well you are able to recognise people's faces.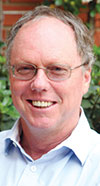 Super-super recognisers
The ability to have somebody on your staff who is extremely good at recognising faces is an obvious benefit to various operations, including sports grounds, casinos, shopping centres and town centres among others.
However, in line with earlier discussion, it does not necessarily mean that such a person is going to be good at general visual analysis, or that they will be able to spot incidents based on behavioural analysis.
Recognition of people is one of the areas that can contribute to CCTV control rooms as a specialist skill. Other staff may be far better at recognising incident conditions. Indeed, even visual analysis skills differ in how quickly people can pick up instant conditions, versus longer time reading of patterns. Recognition of people may even be based on recognition rather than visual analysis skills and it is going to be really interesting to see what research in the area is going lead to.
However, combine somebody who has all the visual analysis, body language, and people recognising skills and you have what Mick and I discussed as a super 'super recogniser'. And I'm sure everybody would like at least one of those in their control room.
Dr Craig Donald is a human factors specialist in security and CCTV. He is a director of Leaderware which provides instruments for the selection of CCTV operators, X-ray screeners and other security personnel in major operations around the world. He also runs CCTV Surveillance Skills and Body Language, and Advanced Surveillance Body Language courses for CCTV operators, supervisors and managers internationally, and consults on CCTV management. He can be contacted on +27 (0)11 787 7811 or [email protected]
Credit(s)
Further reading:
Prime time for palm vein identification
Fulcrum Biometrics Editor's Choice
Ingenico and Fujitsu Frontech North America, represented by Fulcrum Biometrics in South Africa, unveil queue-busting solution for secure in-store commerce.
Read more...
---
A closed security concept for test halls and perimeter
Dallmeier Electronic Southern Africa Editor's Choice
At its factory facilities in Vilsbiburg, Germany, Flottweg SE relies on tailored video security technology from Dallmeier for perimeter security and workplace safety.
Read more...
---
Advanced server performance and energy efficient design
Editor's Choice IT infrastructure Products
Dell PowerEdge server portfolio expansion offers more performance, including up to 2.9x greater AI inferencing while Dell Smart Flow design and Dell Power Manager software advancements deliver greater energy efficiency.
Read more...
---
Free-to-use solar score for South African homes
Technews Publishing Editor's Choice
The LookSee Solar Score is one of the first of its kind to provide insight into the potential of solar power for South Africa's residential properties.
Read more...
---
Fast, reliable and secure cloud services
Technews Publishing Editor's Choice Cyber Security IT infrastructure
Security and speed are critical components of today's cloud-based services infrastructure. Cloudflare offers a range of services supporting these goals beyond what most people think it does.
Read more...
---
Axis launches P3265-LVE dome camera
Axis Communications SA Products CCTV, Surveillance & Remote Monitoring
Based on ARTPEC-8 — the latest Axis system-on-chip (SoC) — Axis' latest dome high-performance camera includes a deep learning processing unit (DLPU), and cybersecurity features.
Read more...
---
Fire-fighting force at Vergelegen
Editor's Choice Fire & Safety Residential Estate (Industry)
Vergelegen wine estate in Somerset West, and its neighbours, are set to enjoy greater peace of mind this summer, thanks to the delivery of a brand new fire truck .
Read more...
---
The future of AIoT
Hikvision South Africa News CCTV, Surveillance & Remote Monitoring
Hikvision hosted its 2022 Shaping Intelligence Summit in Bali, Indonesia, on 29-30 November, where the company, its customers, and technology and solution partners, looked into the future of AIoT and explored paths to shared success.
Read more...
---
Sasol ensures Zero Trust for SAP financials with bioLock
Technews Publishing Editor's Choice Cyber Security Security Services & Risk Management
Multi-factor authentication, including biometrics, for SAP Financials from realtime North America prevents financial compliance avoidance for Sasol.
Read more...
---
KPMG 2022 CEO Outlook, South African edition
Editor's Choice News
Mid-November saw the release of the latest KPMG 2022 CEO Outlook, South African edition, aptly sub-titled 'Potential Growth in Uncertain Times'.
Read more...
---