printer friendly version
The changing nature of CCTV surveillance and the demands of crisis handling
May 2017 CCTV, Surveillance & Remote Monitoring, Training & Education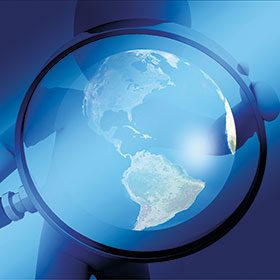 The early introduction of CCTV along with things like emergency response services saw a strong differentiation in South African city centre sites. On one hand you had a surveillance facility staffed by specialist surveillance per-sonnel, while on the other hand response personnel, mainly police, would take over once an incident had been detected and would coordinate and manage the response process in order to apprehend the suspect.
This suited the fact that surveillance is typically done best by more introverted personnel who enjoy working with systems, are capable of sustained concentration, and are good at visual analysis. Demands of communication, interaction with others, and emergency situations were then left to the response function within the control room.
In the South African situation, however, surveillance environments have seen a substantial shift in nature. The level of potential violence along with armed robbery in places from shopping centres to town centres and other work related sites has increased dramatically. Protests have moved beyond communication of grievances to physical confrontation and aggression in anything from community protests with service delivery issues to universities.
Security and police members have become targets themselves by being in such environments, and control rooms have been the focus of attack, and in some cases actual destruction. The potential for violence during strikes has also increased, with protection of personnel and property become key priorities.
While the differentiation in town centres has continued with police still bearing ultimate responsibility for reaction situations, for a range of other business and public environments, the environmental changes have led to a shift in the need for capacity of surveillance operator staff. South Africa is not alone in this, but the country is probably one of those who are experiencing this phenomenon more than any other, despite terrorism being relatively low in its occurrence here compared to other countries.
Observe, detect and manage
The criteria for effective surveillance operators has moved from surveillance 'per se' to the ability to observe, detect and warn, and handle and manage crisis situations through constant communication to a range of parties to keep people informed and able to act. In some cases in the industry, the developments in environmental conditions outside the control room have left the capacity to cope inside the control room behind.
While used to traditional physical security responses to threats in outside areas, many managers and staff in surveillance control rooms are facing not just new challenges in dealing with these within a control room environment, but vastly increased dangers to property and people, including the need to protect lives. At the same time, there remains a need to protect the reputation of organisation where ongoing media sensationalism remains an ongoing issue.
This phenomenon of environmental threat is not applicable to all surveillance control rooms. However, it is increasingly becoming an issue and is something that most surveillance operations are standing a chance of encountering. Ironically, while operators are needing to increase their skills base to deal with the new threats, the need for more effective surveillance and detection itself is increasing.
Interpret, predict and anticipate
The ability to recognise body language issues and situational conditions is critical in dealing with early warning and active management of conditions. Operators don't just need to observe, there is an increasing need to interpret, predict and anticipate. Along with this, as part of the crises management needs there is a strong need for greatly increased communication skills, the ability to work under pressure and to keep calm and collected. Operators need to look at things rationally and systematically, to coordinate and provide information, and to evaluate the potential risk to both people and settings.
The surveillance operator plays an indispensable role in these kinds of challenges and it means that selection of such personnel is more important than ever. The ability to communicate needs to be recognised as critical.
Training in surveillance and crises communication need to be integrated in situations where personnel are going to have to deal with issues. It also means that management need to consider a broad range of scenarios that need to be catered for, and have response procedures and policies in place. Further, ongoing simulations or stress testing with apparent live situations are necessary for giving exposure, development and confidence building in handling of crises situations. You don't want the first crises situation to be the first occasion where operators have to think about the skills and processes to deal with and resolve it.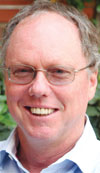 Dr Craig Donald is a human factors specialist in security and CCTV. He is a director of Leaderware which provides instruments for the selection of CCTV operators, X-ray screeners and other security personnel in major operations around the world. He also runs CCTV Surveillance Skills and Body Language, and Advanced Surveillance Body Language courses for CCTV operators, supervisors and managers internationally, and consults on CCTV management. He can be contacted on +27 (0)11 787 7811 or craig.donald@leaderware.com
Credit(s)
Further reading:
A step up in safety
Issue 4 2020 , CCTV, Surveillance & Remote Monitoring
With the COVID-19 pandemic, body-worn cameras (BWC) now play an even more important role in safety and accountability than ever before, ensuring a more significant option in the protection of employees.
Read more...
---
Latest Longse thermal technology
Issue 4 2020, LD Africa , CCTV, Surveillance & Remote Monitoring
Longse thermal IP cameras include remote monitoring, a video server and high-definition camera functions.
Read more...
---
LenelS2 enhances VRx VMS
Issue 4 2020, UTC Fire & Security SSA , CCTV, Surveillance & Remote Monitoring
LenelS2 announces enhancements to VRx video management system, uses deep learning and native NetBox ecosystem integration for a unified security management experience.
Read more...
---
Empowering verticals with AI
Issue 4 2020, Dahua Technology South Africa , CCTV, Surveillance & Remote Monitoring
Dahua Technology has released WizMind, a portfolio of project-oriented products delivering AI solutions to verticals including government, retail, energy, finance and transportation.
Read more...
---
Safety and productivity for retailers
Issue 4 2020, Dahua Technology South Africa , CCTV, Surveillance & Remote Monitoring
Dahua Technology launches retail epidemic safety protection solution to enhance store operation safety under COVID-19.
Read more...
---
Non-contact and visual protection measures
Issue 4 2020 , CCTV, Surveillance & Remote Monitoring
Non-contact and visual protection measures to contain the coronavirus – Geutebrück extends its product portfolio by three DSGVO-compliant video solutions.
Read more...
---
Smart is the new black
Issue 4 2020 , CCTV, Surveillance & Remote Monitoring
The idea of 'smart' is becoming a reality in almost every aspect of our business and personal lives, from home security and lifestyle, through to smart buildings and smart working processes.
Read more...
---
Smarter monitoring with AI
Issue 4 2020, Deep Data , CCTV, Surveillance & Remote Monitoring
Deep Data's DeepAlert is changing the security monitoring market (remote and on-site) with deep learning and cloud services.
Read more...
---
Upgrade your current security system with SecuVue
Issue 4 2020, Secutel Technologies , CCTV, Surveillance & Remote Monitoring
Cloud-based analytics can be added to existing CCTV solutions to upgrade the efficacy and value the installation adds.
Read more...
---
Accurate temperature detection with thermal cameras
Issue 4 2020, Dahua Technology South Africa , CCTV, Surveillance & Remote Monitoring
Dahua Technology recently launched two thermal cameras specifically for accurate temperature measurement.
Read more...
---