printer friendly version
Modern techniques meet age-old problems
March 2017 Editor's Choice, Asset Management, EAS, RFID, Integrated Solutions, Security Services & Risk Management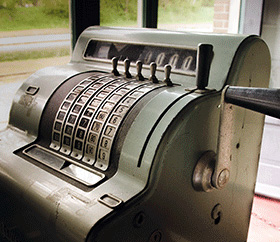 The rumours of cash's demise have been greatly exaggerated. Despite how ubiquitous and convenient electronic money systems have become over the years, many people still prefer the tangibility of cold, hard cash. There is an innate sense of surety that comes with carrying physical currency that just can't be replicated by bits and bytes being shunted around by computers. Many businesses too, by the nature of what they do, have no choice but to deal with cash.
Of course, there are also risks inherent to handling cash, from straightforward loss or petty theft to more serious (and in South Africa, all too common) cases of armed robberies and cash-in-transit heists. With this in mind, Hi-Tech Security Solutions quizzed three leading providers of cash handling solutions to get their thoughts on the state of the market, namely:
• Cash Connect Management Solutions, represented by joint CEO, Richard Phillips.
• G4S Cash Solutions South Africa, represented by sales director, Marius Odendaal.
• Gunnebo Africa, represented by business development manager – cash handling, Craig Hunter.
Hi-Tech Security Solutions: What is the status of the cash handling market in South Africa?
Phillips: Although the market is seeing an upward trend in the adoption of automated cash management solutions, it is a pity that thousands of business owners still opt for the DIY approach to cash handling. It is estimated that 84% of global transactions are still made with cash, and that the number of bank notes will increase by about 5% annually between 2016 and 2026. According to the SA Reserve Bank, cash in circulation in 2016 reached the R130 billion mark, up from R119 billion in 2014. Cash is therefore here to stay and the need to safeguard it will remain a priority.
Richard Phillips, joint CEO, Cash Connect Management Solutions.
Robbery against businesses for the 2015/2016 financial year shows that there were 19 698, while for the 2014/15 financial year there were 19 170. The Consumer Goods Council of SA recorded more than 1000 armed robbery attacks against their retail members between March 2015 and February 2016, and over 400 burglaries in the same period, which is an increase of 62%. While bank robberies have decreased by 64%, with only six cases reported across the country, cash-in-transit robberies have once again increased by some 15%. Organised crime remains very active in the cash economy. We believe that there has been at least a 35% increase in attacks against retail cash deposit machines and a marked increase in the use of explosives.
Odendaal: Although we have seen an increase in the use of cards, there is more cash in circulation worldwide than ever before. Because cash is a highly sought-after commodity, retailers dealing in cash and those suppliers providing cash cycle support services will always be targeted by the criminal element. There was a 39% increase in cash-in-transit robberies from 2014 to 2015, although cash loss as a result of these robberies was down by 29%. High levels of violence are often reported in attacks.
Hunter: The cash handling market in South Africa is buoyant and booming. Worldwide, there is more cash in circulation now than ever, and certainly in South Africa this trend is expected to continue, with plans afoot to increase the number of lower denomination notes in circulation.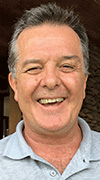 Craig Hunter, business development manager, cash handling, Gunnebo Africa.
Hi-Tech Security Solutions: What are some examples of modern cash handling procedures and solutions?
Phillips: Unfortunately, too many businesses still manage their cash using conventional methods, thereby increasing the risk of becoming a victim of criminal attack. Businesses should opt for an automated cash management and payments solution that is more than just a tin box to safeguard their hard-earned money. Instead they should opt for an all-inclusive, value guaranteed, automated cash management solution that encompasses cash-in-transit logistics and cash processing.
An example of one of Cash Connect's solutions is the Connectr 3000.u, also known as the N3K, which gives retailers with limited floor space the capacity to deposit up to 3000 bank notes quickly and accurately. This offers a proven deterrent to criminals wanting to try an armed robbery or burglary (including bombing attacks) against the store.
Odendaal: Increasingly, businesses are relying on private security companies, like G4S, to transport and process their cash. However, there are still companies out there that believe they will not be targeted and that they are drawing less attention to themselves if they do their own banking. They also believe that this is a cost saving. However, just one incident in which a person loses their life turns this way of thinking on its head.
The level of crime that businesses experience is not the only influencing factor when considering technology in the cash handling space. The range of scalable, customisable and ergonomic automated banking machines (ABMs) that G4S Deposita manufactures locally, are increasingly proving themselves when it comes to operational efficiency. Gone are the days where only hugely expensive solutions were available to the market.
Hunter: Companies still send employees to the bank, placing them at risk, however with the increase in electronic payrolls, people do not draw the volumes of money they used to, to pay wages in cash. Automated cash management devices are more sophisticated than ever and include retail cash recyclers and integrated deposit systems. This opens up a world of opportunity to business owners whereby the software on the devices can be fully integrated with existing operational or financial systems.
Commuters can see an example of such a solution in the form of MOBISHOP kiosks that have been installed in and around 14 main Metrorail stations in Gauteng. Although their main purpose is to facilitate the purchase of monthly and weekly train tickets, by employing customised software that links to a number of supplier systems, these kiosks also dispense mobile phone data, airtime and prepaid electricity, financial services, and more.
Hi-Tech Security Solutions: What recommendations would you have for businesses that still use cash?
Phillips: Many business-owners still make use of manual banking and DIY cash counting methods. While trying to manage the risk associated with these practices is difficult and undesirable, security professionals offer some guidelines worth considering, such as avoiding paying wages in cash and making electronic transfers instead. People should also consider alternating the days and times when they do manual cash deposits, and even alternating between bank branches and/or ATMs, so their banking routine is not easily recognisable.
If businesses want to manage their cash more securely and efficiently, the only way to do this is to upgrade to an automated cash management and payment solution. Having said that, while our retail sector is bracing itself for a continued upward spiral of business crime, here are a few guidelines for business owners to help lower their risk:
• Make sure your cash vault or safe is robust and conforms to a level of categorisation that offers as much protection as possible against the use of plastic explosives.
• The cash vault should be placed in a secure back room with strict access control and not where it is visible or accessible to customers. The latest trend with armed robberies is that criminals no longer just go for the cash in the tills or on the shop floor; they now head straight to the cash vaults.
• CCTV cameras are an advantage in a retail environment, but the quality of the system is of utmost importance if it is to create a deterrence and provide valuable evidence for police investigation and conviction. Regularly check on the quality of your CCTV footage and make sure that footage is backed up and is recording activity at entrances.
• Ensure that your CCTV operating device is stored securely. This reduces the opportunity for damaging the device during a burglary or robbery and removing all evidence for later investigation.
• The store can become vulnerable during the collection of cash, but the combination of the above suggested precautions goes a long way to mitigating this risk. In many cases, retailers even go as far as closing their stores for the brief (under three minutes) collection period. The impact on trading remains minimal, while the safety of staff and customers is treated with care and importance.
• Test your alarm system on a regular basis and ensure that your service is linked to a reputable and reliable armed response company. Motion detection in the ceiling should be included more often than not, as burglars sometimes enter the store through the roof.
• Remember that most attacks occur with some form of insider participation. The more effective the technology and procedure used to manage the cash, the greater the deterrent. Ultimately, it is far better for criminals to become aware of the level of difficulty during the planning stage, as this will lead to them moving on to softer, easier targets.
Odendaal: Ultimately it is the businesses owner's responsibility to ensure that their staff operate in a safe environment; their customers do not feel threatened or unsafe on their premises, and that their assets are protected. It is important for every business owner to understand what the vulnerable areas of their business are and to then work with risk experts to eliminate these risks. Often businesses will implement one product or service and then expect that all other vulnerable areas will disappear.
Hunter: Automate, integrate and make your money work for you.
Cash facts from SBV
SBV's Shaun Nicholls, executive for business transformation, highlights some cash-related facts.
• Cash in circulation has seen a 10% compounded average growth over the last 10 years with money supply in South African valued at R240 465 million in December 2016 (http://www.tradingeconomics.com/south-africa/money-supply-m0).
• Total notes in circulation in South Africa as at the 10th of February were valued at R119, 012, 471, 802. This is despite various incentives by banks to encourage a greater use of electronic transaction methods.
• CIT related crimes vary depending on the period in which they occur. Last year, cross pavement attacks at an industry level increased. With regards to attacks on vehicles, the industry has experienced an increase in the Mpumalanga and Limpopo provinces although these attacks are not limited to these provinces only.
• Cash handling requires specialised skills and expertise as it covers a broad spectrum that extends beyond the boundaries of traditional cash in transit. It is key that technology allows for less stockholding of cash and valuables on site and ensures that money is moved swiftly and securely.
• To reduce the risks of theft, negligence and human error during the cash handling process, it is important that employees are vetted on a regular basis including credit and criminal checks. It is also key that employees are regularly trained.
• Cash on hand should be kept to a minimum and regularly cleared, therefore it is important that businesses understand their cash cycle at various periods and that they make use of cash devices that are suited to handle their volumes.
• Physical security on premises is also key to ensuring the safety of employees and shoppers and visibility of the entire cash handling process can also help to reduce their risks of internal collusion and theft.
• SBV services more than 13 000 ATM points in South Africa and processes cash for more than 5 000 clients. This includes cash supply chain solutions for the commercial banking environment including cash in transit, cash processing, vault management and integrated reporting systems.
For more information: www.cashconnectsus.co.za , www.g4s-deposita.co.za, www.gunnebosa.co.za
Credit(s)
Further reading:
Security risk and the sum of small things
Leaderware Editor's Choice
Dr Craig Donald advises that the small things we often write off as unimportant can quickly scale to become serious threats to security and safety.
Read more...
---
Sustainability, trust and predictability
Technews Publishing Bosch Building Technologies Conferences & Events CCTV, Surveillance & Remote Monitoring News Integrated Solutions
The future for Bosch Building Solutions is focused on predictive solutions based on sustainability and trust in an AIoT world of cloud services.
Read more...
---
Specialised surveillance and communications
Technews Publishing Editor's Choice News Integrated Solutions Residential Estate (Industry)
Hi-Tech Security Solutions spoke to Arcanum Africa's Peter Stolwerk and Aaron van Schaik to find out a bit more about the company and the unique products it is bringing to the local market.
Read more...
---
From Hill Street Blues, to Hillbrow, to managing risk for BMW
Technews Publishing Editor's Choice News Security Services & Risk Management
Jane-Eleanor Morrison's success story starts from growing up in the stressful pre-democracy times in KZN, moves through a successful career in SAPS. to BMW South Africa where she is now the risk control manager.
Read more...
---
Locally designed lock designed to stay locked
Editor's Choice
The new Blade Lock makes it close to impossible to break a lock by conventional means; combined with the Smart Gate, your security behind the door is certain.
Read more...
---
Water deluge fire suppression system
FS Systems Editor's Choice Fire & Safety Mining (Industry) Products
The FS Group custom-designed and installed an electronically actuated water deluge fire suppression system for an underground explosives magazine, ensuring both the safety of miners and operations, as well as regulatory compliance.
Read more...
---
Hard times, increased crime
Technews Publishing Security Services & Risk Management Integrated Solutions IT infrastructure
Hi-Tech Security Solutions spoke to Mezuzah Security Services to find out what is happening in the real world, and how security companies are dealing with the added pressure inherent to the South African market.
Read more...
---
A cyber security mesh platform underpins an interconnected digital world
Editor's Choice
In a world of interconnected people, devices, networks and applications, a cybersecurity mesh platform is the answer to mitigating ever-present cyber risks.
Read more...
---
Look again at security automation
Editor's Choice
Hila Meller, BT Security, global head of sales, shares BT's learnings on the top five things to consider for your security automation journey.
Read more...
---
South Africa adopts ISO standard to guide use of social media in emergencies
Editor's Choice
The South African Bureau of Standards (SABS), through its technical committee, has adopted the ISO 22329 standard that provides guidance on the use of social media during an emergency or crisis.
Read more...
---