printer friendly version
Polygraphs in the control room
November 2016 Editor's Choice, CCTV, Surveillance & Remote Monitoring, Security Services & Risk Management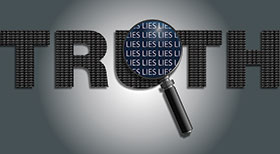 CCTV surveillance, together with the broader context of security, is there to protect and ensure the integrity of people, places, processes, and objects within a given environment. In order to do this, any CCTV operation needs to be able to ensure the integrity of its own people, equipment and systems.
From a people point of view, the honesty and reliability of operators, supervisors and managers may be compromised in a number of ways. Personal circumstances relating to family, social stress, substance abuse or living conditions may push someone to do things that compromise their standing.
Financial misfortunes or lifestyle pressures can join other factors which lead to excessive loans or indebtedness. Work stress may result in emotional breakdowns or anxiety and conditions such as depression.
Finally, we have clear demonstrations internationally and possibly even more so in South Africa of syndicates working to compromise incumbents in positions, and recruiting people, often in situations where they take advantage of the above factors to intimidate or offer a 'way out' of debt or income issues. Further, we have active attempts to infiltrate members of the syndicate into organisations and control room positions. This includes starting from organisational entry at the recruitment stage into organisations.
CCTV or other control operators are just one of many different groups that may be targeted for illegal purposes. Who will forget the situation of Hansie Cronje and ongoing local and international examples of cricket match fixing payments? FIFA looms large in any discussion of corruption as well as the broader football game. In the US, the words "Say it ain't so, Joe" reflected the fall of one of the most capable baseball players in US history.
I was amazed during a visit to the ASIS security exhibition in the US a few years ago, at just how many vetting and integrity companies had stands and were marketing their services. Currently in South Africa, we appear to have some of most aggressive syndicate activities in our history in a range of sectors of industry, with security and surveillance people being targeted among others, probably more than most countries internationally. For this reason, integrity assessment as part of the selection system prior to appointment, as well as regular polygraphing is usually desired.
Polygraph verification
Verifying the integrity of people is an exceptionally difficult thing to do. This is particularly so if you are looking at large numbers of people who need to be checked or confirmed. Ideally you also need to ensure that people who come into the organisation are verified before you even begin. Once employed, a questionable employee becomes that much more difficult to deal with.
The range of options for integrity verification includes voice stress analysis, integrity questionnaires, and behavioural-based interviewing. All of these have issues on lower scientific validity, consistency of use, capacity for administration, or being prone to manipulation in comparison to the polygraph.
The polygraph is not acknowledged as being 100% effective, even in scientific literature published by polygraph interest groups. Actual effectiveness may vary between anything from 60% to 90% depending on who you speak to or what you read. Although polygraphing is based on a scientific process, along with the use of many other tools, some people are better at administration and interpretation than others. This variability accounts for the reason that the courts treat polygraph results with caution. Yet when it comes to integrity assessment or detection of involvement in crime or other illegal activities, it clearly stands out as more effective, consistent and more easily applied in comparison to other techniques.
Reliable and auditable
The primary advantages of the polygraph are that it is an independent, scientifically based, verifiable process. Within the same process, a number of physiological responses are measured and can be analysed as a set. Administrators can be held accountable, results can be reviewed by other experts, and some certification of training is advised. It can also be administered relatively efficiently and the costing, while somewhat expensive especially in a group situation, is generally within reasonable limits.
It also provides a basis to compare people on the same standard, and is an internationally accepted instrument. The process can be recorded with video, data can be audited, and the process can be replicated by another polygrapher as another independent verification of responses on the same questions.
Certainly, for more serious cases involving theft or fraud leading to disciplinary actions such as dismissal or arrest, I would recommend that two independent polygraphers be used to corroborate findings. This is likely to make the legitimacy of findings much higher for all concerned. Polygraph evidence should also always be used in conjunction with other information which indicates the involvement in crime or deception by suspects.
The polygraph administrator does seem to have an impact on findings and it is important to have somebody with credible qualifications, training and experience. Different personalities of administrators can also play a role, with some styles such as aggressive questioning causing issues not just for the process but also for the relationships with the people being questioned.
Companies using the polygraph should consider the approach of the administrator and their character to ensure they are consistent with how they would like employees to be treated – many employees evaluated will be innocent and will be continuing with company employment afterwards, and they need to feel they have been treated with respect. Besides the direct purpose of verifying the truth of statements or the nature of involvement in possible crime, the use and understanding of body language and interviewing techniques can play a major part in assisting the polygraph process and questioning.
Cheating the polygraph
There are ways of 'cheating' or producing questionable results on polygraphing, but most of them produce specific behaviours that highlight the fact that such cheating behaviour is being used, through either behaviour or distortion of results. Where results show potential guilt or deception, follow up questions can often lead to confessions during such interviews, which can be used for additional evidence, especially if the process is recorded with audio.
Ensuring integrity should be done at entry points into organisations and should be done as part of a broad assessment including things like credit checks for those in organisation where a high risk of loss exists. A question then arises about whether it should be done on an ongoing basis.
Any organisation should have confidence in their people, but given the systematic attempts by syndicates to infiltrate and influence strategic operations within security, an ongoing programme of polygraphing over regular intervals of time is an option to maintain confidence in staff. An advantage of this is that it allows a surveillance official to defend against requests by syndicates who are trying to coerce illegal involvement by enabling the operators to state that they would lose their job as any such involvement would be shown up in the polygraphing process.
It also avoids the situation where people feel picked on or distracted where they are just suddenly asked to do polygraphs while others aren't. Polygraphing is not just to catch people who are lying, it can also confirm the innocence of people. It can also narrow down the range of people who are looked at in more depth during investigations, not only making things more streamlined but also avoiding have more people affected by such investigations in their lives.
If a polygraph is used, this needs to be catered for in contracts of employment and in a company's policy and procedures. Also, in my view if a person is found guilty on a polygraph, they should have the right for an independent confirmation of such findings. Further, if a company decides that the polygraph is suitable for operating personnel, there is no reason why it should not be applied to supervisory and management personnel within the same enterprise to ensure consistent treatment.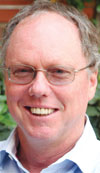 Lastly, polygraphs are seen as an aide and wherever possible should be used with other information as part of decision making, and companies should also use them with discretion.
Dr Craig Donald is a human factors specialist in security and CCTV. He is a director of Leaderware which provides instruments for the selection of CCTV operators, X-ray screeners and other security personnel in major operations around the world. He also runs CCTV Surveillance Skills and Body Language, and Advanced Surveillance Body Language courses for CCTV operators, supervisors and managers internationally, and consults on CCTV management. He can be contacted on +27 (0)11 787 7811 or craig.donald@leaderware.com
Credit(s)
Further reading:
Key criteria in the selection of CCTV control room operators
Issue 5 2020, Leaderware , Editor's Choice
Some people are better at aspects of the job of CCTV operator than others, and some companies put in a lot more effort in choosing their operators than others.
Read more...
---
Leaders in risk and security: As long as there are people, there will be risk
Issue 5 2020, iFacts, Technews Publishing , Editor's Choice
Jenny Reid is a self-made success, focusing on people, the risks they create and the potential they have.
Read more...
---
XProtect available on AWS
Issue 5 2020, Milestone Systems, Technews Publishing , Editor's Choice
Milestone recently announced the availability of XProtect on Amazon Web Services. Hi-Tech Security Solutions asked Keven Marier for more information.
Read more...
---
From data centre to edge, from one source
Issue 5 2020 , Editor's Choice
First Distribution (FD) is better known in South Africa as an ICT distributor with an enterprise focus. Its offerings in this regard range from client solutions through to hosted solutions, data centre ...
Read more...
---
Paxton launches access and video management
Issue 5 2020, Paxton Access , Editor's Choice
Paxton's next-generation access control and video management system, Paxton10, officially launched in South Africa on 2 July 2020. Paxton10 is the next step in complete security solutions and combines ...
Read more...
---
The evolution of security in residential estates
Residential Estate Security Handbook 2020 , Editor's Choice, Integrated Solutions, Security Services & Risk Management
Two large estates discuss their security processes and the ever-expanding scope of responsibilities they need to fulfil.
Read more...
---
The COVID test for estate business continuity planning
Residential Estate Security Handbook 2020, Technews Publishing , Editor's Choice
Many estates were caught unaware when the COVID-19 pandemic and subsequent lockdown hit. Helderberg Village was ready for the challenge.
Read more...
---
Bang for your security buck(s)
Residential Estate Security Handbook 2020, Alwinco , Editor's Choice, Security Services & Risk Management
Hi-Tech Security Solutions asks how estates can maintain a good security posture in the time of the ever-shrinking budget.
Read more...
---
Local or remote management
Residential Estate Security Handbook 2020, Xone Integrated Security, Vox Telecom, Fidelity ADT , Editor's Choice
Hi-Tech Security Solutions asked three companies well versed in offering control room services – either remote, local, or both – what's happening in the estate monitoring and/or management market.
Read more...
---
Residential Estate Security Conference 2020
Residential Estate Security Handbook 2020, Technews Publishing , Editor's Choice
Back in the old days when conferences that people attended in a single location were a thing, Hi-Tech Security Solutions held its Residential Estate Security Conference 2020 at the Durban Country Club.
Read more...
---