printer friendly version
Uncertain about PSiRA's new plans
November 2016 Editor's Choice, Associations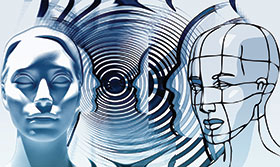 In the September issue of Hi-Tech Security Solutions, we published an article by Vusi Melane, titled 'New security training standards for South Africa' (http://www.securitysa.com/8748a). The article highlights proposed changes to the training standards PSiRA wants to implement for the security industry.
Due to complaints from the industry about the short time they had to consider the proposed changes, PSiRA extended the time for public comment and delivered a series of workshops in which the regulator could explain its position and hear what the industry had to say about its proposals. Vusi Melane attended one of these workshops and his report is published in this issue in 'PSiRA engages through workshops', with the title PSiRA's Consultation Workshop on proposed new industry training standards.
After the workshops, Hi-Tech Security Solutions asked various industry players what their opinions of the new regulations are and whether they were more positive after engaging with PSiRA. We received a number of responses which are summarised below. Most people asked to keep their comments anonymous and Hi-Tech Security Solutions has honoured their requests.
Timing is a problem
The Electronic Security Distributors' Association (ESDA) says that, from its perspective, it appears that a number of issues and concerns still have to be adequately addressed and communicated before implementing the new training regulations. These include:
• There are currently very few SETA-accredited training providers available to meet the needs of all the security industry sectors.
• The plan with regards to the training material and unit standards appears to be light at this stage.
• There are concerns among some members about the financial resources required to fund the PSiRA training requirements.
• There doesn't appear to be a plan or process in place that deals with recognition for prior learning.
ESDA believes more time is needed to ensure these issues and other potential consequences are addressed before forging ahead.
Another ESDA member added that although the workshop he attended was predominately focused on training, a problem many are faced with is what sectors of the security industry fall within the realm of PSiRA?
"At one point, a statement was made by Stefanus from PSiRA, that the electric fencing sector was excluded. This stance has subsequently been changed due to the fact that there are some electric fences that are linked to control rooms, which are under PSiRA's authority.
"It is now understood that any electric fence installer that installs, but does not connect to any other security device such as a radio or alarm control, need not be registered with PSiRA. Are there perhaps any other aspects of security that do not fall under the regulator, such as the fire industry?"
The company responding has a further dilemma because there are different SETAs that the electric fencing sector seems to fall under, which are currently appointing and regulating training facilities. He suggested, "perhaps PSiRA, QCTO and the relevant SETAs should get together and sort out a clear platform for all of us to go forward with, prior to us attempting to get too involved in the training aspect?
"It is not my intention to make mountains out of mole hills, but we do feel that there are grey areas that do need to be sorted out."
Supportive, but more time is required
The South African Intruder Detection Services Association (SAIDSA) submitted a well-considered and lengthy response to PSiRA. SAIDSA is an association of service providers of security systems, ranging from basic alarms to sophisticated electronic intruder detection systems and CCTV, and incorporating signal monitoring as well as the provision of armed reaction services. SAIDSA is regarded as the watchdog of this segment of the industry and has the interests of both its members and the public at heart.
The association represents over 200 security services providers, from the large corporate multi-nationals to small privately owned companies. It offers training courses for members, non-members and private individuals eager to upskill themselves. While SAIDSA supports the need for the authority to ensure that market players are registered and adhering to minimum standards, it also believes that there must be differentiation between registered and non-registered companies by PSiRA.
All SAIDSA members will be affected with the new regulations, some more than others. The association therefore believes that more focused consultations with the various sectors of the industry will provide the direct input required to make this significant change effective, and it highlighted this at the workshop. SAIDSA's spokesperson noted, "We believe that the timeframe set for implementation is too optimistic and totally unreachable. There is too much development work to be done in a very short period of time."
SAIDSA further noted that it agrees with and supports the implementation of the new sector categories and sees this as a huge step forward. "Although we agree that minimum training standards for all the newly determined sectors are urgently required, experience in developing unit standards, approvals and learning material will take much more time beyond the implementation date. Furthermore, the QCTO will have to be an integral part of developing any new standards."
The association is supportive of standards, but they need to be carefully developed to benefit all in the industry and take the current training environment into account. For example, there are simply not enough training providers, assessors and moderators. These must be developed and accredited first, before training can start.
"We suggest a more controlled sectorial approach in defined phases instead of a fixed date in the near future by when all in the industry must comply. A well-defined phased approach with recognition for prior learning in all sectors will help ensure that South African consumers will be able to enjoy a higher level of service from their security companies through improved standard and reduced risk."
Good idea, but challenges remain
Glynis Penny, HR director of the Regal Group commented, "We are encouraged by PSiRA's endeavours to formalise training and bring in relevant skills programmes for our industry. While the Regal Group has a strong training drive and training infrastructure in place to assist employees and customers with product knowledge and application skills, we see great value in quality, accredited training courses and offer our full support to these endeavours.
"We foresee many challenges, however, in implementing the regulations and have put forward our concerns in detail to PSiRA. But we also applaud PSiRA's initiative to involve industry and relevant stakeholders."
Another well-known distributor, a smaller and more specialised company, says the red tape involved in the whole process is enormous. In a company with 30 people, for example, it is probably manageable, but for larger concerns it will become a major problem, and an expensive one.
He also questions the relevance of the training, asking what a person selling security products needs to do with a Grade E certification? He also questions the formation of yet another body with a new acronym which wants to collect money, but without being accountable for any deliverables. The whole process, he says, seems to be growing in complexity instead of being simplified.
Overall, this company is taking a wait-and-see attitude to see how the process evolves because it seems to be a rushed process that hasn't taken all the realities of the industry into account.
All stakeholders must engage
One of South Africa's larger guarding companies had somewhat less diplomatic comments. "It is clear from the conference that there is no buy-in from all the stakeholders, the fact that SASSETA was not represented at all is a clear indication that they are not communicating with each other and that PSiRA is steamrolling the process."
He adds that the time left for comments is clearly not enough to deliberate on the issues at hand. In addition, he acknowledges that while there have been various workshops held between SIA (Security Industry Alliance), SASSETA and PSiRA, it has all been done in isolation. He believes the industry, which is paying and contributing financially, should have input into any legislation or programme, since it is the industry that renders services to clients who are paying for it all at the end of the day.
"The intention of the regulator looks good, but as long as all the stakeholders do not participate or contribute to the envisaged change, the industry will, in general, continue to be ineffective and under scrutiny."
More than they can chew
Our final comment comes from an electronics manufacturer who has been involved in the security manufacturing industry for years, not only designing and manufacturing products locally that are sold around the world, but also in terms of job creation and skilling workers. What follows is his email response to Hi-Tech Security Solutions.
"I am rather appalled that PSiRA is attempting to throw their net far and wide, when:
1. There is still so much incomplete in the area in which the various SETAs had been assigned, that it would take years to fulfil their original mandate. Many of these stories of incompetence were relayed at the conference. PSiRA is in the same boat, with multiple stories from the floor with issues such as waiting years for certificates after training was completed.
2. The fact that The Portfolio Committee on Higher Education and Training heard shocking evidence of deep-seated corruption, mismanagement and sheer incompetence in two of the 21 troubled Sector Education and Training Authorities (SETAs).
a. The Culture, Arts, Tourism, Hospitality and Sport SETA (CATHSETA), and
b. The Safety and Security SETA (SASSETA).
These were both called to parliament because they had both been placed under administration by the department as a result of successive adverse audit reports from the Auditor-General.
3. PSiRA is supposed to be closely involved with SASSETA, which did not even bother to show up, and here we see the drive to get this new set of legislation in to law! And we are told that we should demand action. PSiRA admitted they were not in communication with them. How on earth could the private sector manage it?
4. It seemed to me the only area that has been fully defined was in fact the gaol sentences that will be imposed should one not adhere to the rules laid out. And they are longer than one gets for shooting your girlfriend."
Who is subject to PSiRA?
The electronics manufacturer also highlighted another sensitive issue that has been a bone of contention for many people for many years. That is the definition of which companies can or should be under the authority of PSiRA?
"The name Private Security Industry Regulatory Authority implies that it is related to private security companies, which is in essence, guarding. We (electronics manufacturers) have nothing in common with guards. We are focused on electronic design and manufacturing. The fact that PSiRA thinks we guard anything is absolutely false. However, as previously stated, their drive is simply to include as many areas of business as possible under them.
"Will PSiRA make business better? Absolutely not. All it will be is yet another stumbling block to poor and under-educated persons searching for work. And the cost levied on companies is simply another tax – this time paid by the companies to some despotic persons who are only interested in sending defaulters to gaol – instead of offering anything constructive to allow the unemployed masses in this country to obtain work."
He adds that the business he is involved in is self-regulating. "If our employees or customers are unable to perform, we train them. Can PSiRA do this? No. They do not have a clue as to our products. So how can they adjudicate our training? They can't and actually they don't really want to, all they want is for all the persons under their net to pay their fees."
The next steps?
It's clear from the responses above that while many in the industry think that training standards and regulations are a positive move for the security industry, they do not appreciate the authority rushing the new standards into the market before the background work has been done. There is also a marked difference between the responses from associations and individual business people who are responsible for keeping their companies afloat and paying their staff every month.
It is also clear that the respondents above have only presented one side of the story. Hi-Tech Security Solutions will be asking PSiRA to respond to the issues raised in this article and will print its response in this issue if received on time, or else in the next issue.
Whatever your opinion on the situation, it is clear that the regulator and the industry need to iron out their differences and come up with a plan that is workable, affordable and that benefits the people of South Africa and not a select few.
PSiRA responds constructively
Mpho Mofikoe, PSiRA's deputy director was quick to respond to the industry's concerns when asked for PSiRA's view on the comments in this article. She sent this response through and we will include more information from the regulator in the next issue of Hi-Tech Security Solutions.
"Based on the consultation sessions and constructive comments received from the various role players, PSiRA has taken a decision to extend the comments period. The development of sector-based part/full qualifications for the private security industry is long overdue and we will not finalise anything without including the industry.
"As mentioned during the consultation sessions, we are planning to establish sector-based committees that will definitely advise, guide and shape the final content before it gets promulgated. It is very important to comprehend the various dynamics that exist within the private security industry and our training should support these.
"As PSiRA, we view an inclusive process that takes into consideration the various proficiencies that exist within the private security industry as critical during this transitional period. We are happy that we opened the process to the entire industry before anything could be finalised.
"Professionalising the private security industry is the responsibility of all us and as the regulator we strongly believe that a collective effort that is inclusive of all role players is important. It is our goal to ensure that the industry not only has a voice, but is part of any future milestone intended to professionalise the private security industry.
"Please forward your sector representation nominees to mpho.mofikoe@psira.co.za and anna.tsele@psira.co.za, (083 993 6130 or 072 469 9322)."
To add your comments to the new proposals, please send an email to andrew@technews.co.za
Credit(s)
Further reading:
Key criteria in the selection of CCTV control room operators
Issue 5 2020, Leaderware , Editor's Choice
Some people are better at aspects of the job of CCTV operator than others, and some companies put in a lot more effort in choosing their operators than others.
Read more...
---
Leaders in risk and security: As long as there are people, there will be risk
Issue 5 2020, iFacts, Technews Publishing , Editor's Choice
Jenny Reid is a self-made success, focusing on people, the risks they create and the potential they have.
Read more...
---
Mitigating the human risk
Issue 5 2020, Managed Integrity Evaluation, Technews Publishing, iFacts , CCTV, Surveillance & Remote Monitoring
Hi-Tech Security Solutions asked Jennifer Barkhuizen and Jenny Reid for some information around background screening and vetting of potential new hires.
Read more...
---
XProtect available on AWS
Issue 5 2020, Milestone Systems, Technews Publishing , Editor's Choice
Milestone recently announced the availability of XProtect on Amazon Web Services. Hi-Tech Security Solutions asked Keven Marier for more information.
Read more...
---
Adjusting to a new reality
Issue 5 2020, Technews Publishing , Integrated Solutions
COVID-19 to accelerate adoption of technology-enabled smart city resilience approaches: robotics, digital twins, and autonomous freight.
Read more...
---
From the editor's desk: We're back!
Issue 5 2020, Technews Publishing , News
Welcome to the fifth issue of 2020. If years were people, 2020 would have been hung, drawn and quartered...
Read more...
---
From data centre to edge, from one source
Issue 5 2020 , Editor's Choice
First Distribution (FD) is better known in South Africa as an ICT distributor with an enterprise focus. Its offerings in this regard range from client solutions through to hosted solutions, data centre ...
Read more...
---
Paxton launches access and video management
Issue 5 2020, Paxton Access , Editor's Choice
Paxton's next-generation access control and video management system, Paxton10, officially launched in South Africa on 2 July 2020. Paxton10 is the next step in complete security solutions and combines ...
Read more...
---
From the editor's desk: Sustaining security and sanity
Residential Estate Security Handbook 2020, Technews Publishing , News
Sustainability is a critical component of almost anything in these days of a tanking economy, boosted by COVID-19, which is given further emphasis by the economy being further hammered by the 'cure' for ...
Read more...
---
The evolution of security in residential estates
Residential Estate Security Handbook 2020 , Editor's Choice, Integrated Solutions, Security Services & Risk Management
Two large estates discuss their security processes and the ever-expanding scope of responsibilities they need to fulfil.
Read more...
---