printer friendly version
A customised solution for backup power
August 2019 News, Integrated Solutions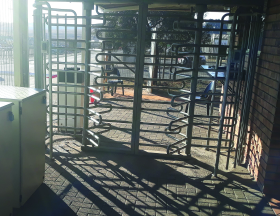 pecialised Battery Systems is a designer, supplier and installer of solar PV (photovoltaic) energy solutions and battery backup systems. These solutions are generally custom designed to suit a client's specific requirements and unique issues that they may have in terms of energy. One such solution was recently implemented for one of the company's clients, Stallion Security Electronics.
Stallion is responsible for providing electronic security solutions that entail the design, supply and installation of CCTV systems, access control systems (including boom gates, pedestrian gates, electronic and remote, biometric and mechanical solutions), alarm systems and perimeter control. All of this equipment requires an electrical power supply in one form or another. As a result, unreliable power supply can render these systems inoperable, leaving Stallion's clients vulnerable to criminal action or even impacting client operations and thus profitability.
"UPS systems are the obvious solution but standard UPS systems have limited backup time and this cannot be extended," says Colin Mackay, head of alternative energy/solar at Specialised Battery Systems. "Another option would be to use a generator for extended backup. However, with small systems spread out over a wide area, the maintenance requirements and running costs involved with regular load-shedding, running a generator regularly can get expensive and is not always practical. Battery backup systems offer longer expandable backup with intelligent management."
The aim for the Stallion project was to provide power solutions that could be situated almost anywhere, in any environment, without adding too much infrastructure. "Also, we had to provide a specific amount of power for varying amounts of time for different applications. Specialised Battery Systems designs battery backup systems according to requirements. Each load is evaluated and a system is designed specifically per application."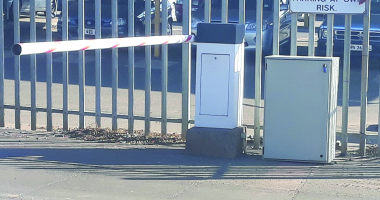 Mackay says the advantages of these backup systems are:
1) The battery is designed to supply a run-time as specified by the client – it is not limited by battery size.
2) The battery size in turn is not limited by the size of Specialised Battery Systems' inverter/chargers which are able to manage relatively large batteries – up to 3000 Ah – comfortably.
3) The systems can be installed almost anywhere – outside or inside.
Each application that Stallion has is measured and designed on its merits, and in most cases there are a number of similar applications that can use the same solution. "The initial issues for this solution design were primarily in establishing the load required. Once Stallion technical staff understood our processes and requirements, this problem went away. Where component specifications are not readily available and security installations are already in place, it is a simple process of measuring the load," says Mackay.
Specialised Battery Systems handles the design, assembly and supply of the complete systems as a kit, while Stallion personnel look after the installation and management. Measuring progress is an ongoing process and part of Stallion's day-to-day business. If required, remote monitoring and management is available. Part of the service offered by Specialised Battery Systems is ongoing technical support.
"The client's aim was to provide security on an ongoing basis through load-shedding and power failure issues, wherever they may be situated," Mackay summarises. "Criminals are aware that security systems have limited backup time and a favourite ploy is to shut down power to premises on a Friday night (for example) and break into the premises
on a Sunday night when they know the alarm system has shut down. This is no longer possible as our backup systems provide power for 48 hours (or longer if required).
"In addition, access control for trucks,
staff and customers to clients' premises allows business to carry on without interruption on an ongoing basis. These systems are upgradeable and extendable by adding solar power to them to further increase run-time – or even take them off-grid if required.
For more information contact Specialised Battery Systems, +27 11 425 3447, info@special-battery.co.za, www.special-battery.co.za
Further reading:
Smart water management
Axis Communications SA CCTV, Surveillance & Remote Monitoring Integrated Solutions
South Africa is currently facing a water crisis, with scarcity and inefficient water management posing significant challenges to sustainable, consistent access to water. Smart technology and powerful partnerships may offer a proactive solution to SA's water crisis.
Read more...
---
4IR is opportunity
News
In South Africa, digitalisation remains 'at a nascent stage' which means significant work still has to be done when it comes to addressing skills development around 4IR in the country.
Read more...
---
Five ways to reduce your cyber insurance premiums
Security Services & Risk Management News
With the global costs of cybercrime expected to soar to $13 trillion within the next five years, cyber insurance is booming as organisations try to mitigate the risk of financial losses.
Read more...
---
Client satisfaction boosted by 85% at Thungela Mine
Thorburn Security Solutions News Security Services & Risk Management Mining (Industry)
Thorburn Security, a division of Tsebo Solutions Group, has announced its recent collaboration with Kwa-Zulu Natal security company, Ithuba Protection Services, as part of its Enterprise Supplier Development (ESD) initiatives across Africa.
Read more...
---
Empowering Istanbul's public transportation
Dahua Technology South Africa CCTV, Surveillance & Remote Monitoring Integrated Solutions
Dahua's intelligent transportation solution, using technologies like DSM and AI-based passenger flow counting, has facilitated an intelligent system upgrade for nearly 6 400 minibuses and electric buses in Istanbul.
Read more...
---
Fidelity SecureFire steps into critical fire response space
News Fire & Safety
With the majority of fire stations around the country being crippled by a lack of resources to offer effective responses, Fidelity Fire Solutions has launched its own 'first responder' model, Fidelity SecureFire.
Read more...
---
The state of edge security report
News IT infrastructure
Edge computing has grown from being a niche use case in a handful of industries to offering a major opportunity for enterprises across industries to spread computing power around the world.
Read more...
---
CHI selects NEC XON as trusted cybersecurity partner
News Cyber Security Industrial (Industry)
CHI Limited, Nigeria's leading market player in fruit juices and dairy products, has engaged in a strategic cybersecurity partnership with NEC XON, a pan-African ICT systems integrator.
Read more...
---
Collaboration delivers integrated and holistic security
Guardian Eye CCTV, Surveillance & Remote Monitoring News Integrated Solutions
Guardian Eye and Lytehouse have partnered to integrate their speciality solutions and provide a holistic security offering that overcomes the fragmentation of security systems and services.
Read more...
---
Kaspersky appoints new GM for Africa
News Cyber Security
Kaspersky has announced the appointment of Andrew Voges as the new General Manager for Africa to boost regional market positioning and enterprise protection.
Read more...
---